We've discovered exciting foodie news to brighten up your January. Super sized Sunday roasts are available at STK, a new duck restaurant has just opened in east London, and on top of all that, you can now chow down on a Middle Eastern lunchtime platter for less that a tenner. Get involved:
1. For a New Opening: Monsieur Le Duck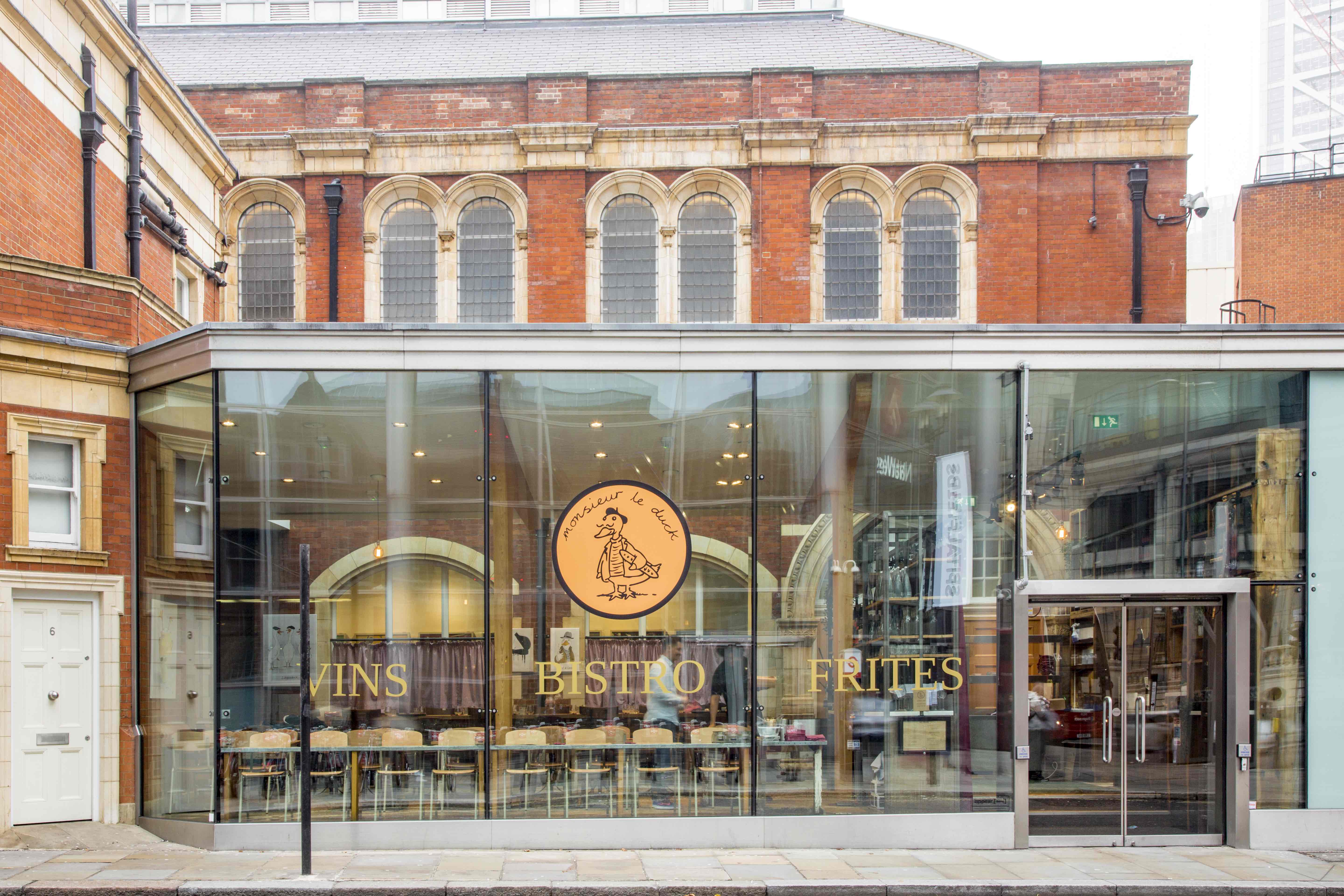 What: Inspired by the douceur de vivre of Gascony, new opening Monsieur Le Duck on Brushfield Street is a pop-up restaurant bringing food and wine of South-West France to the capital. 
Why: Monsieur Le Duck offers a small menu centred on duck cooked three ways: a choice of confit duck leg, duck magret breast or duck burger served with chips and a mixed leaf salad. Typical regional sides with a modern twist and French classic desserts, such as crème brûlée and tarte aux pommes complete the menu, available throughout the day, 7 days per week.
Where: 4 Brushfield St, London E1 6AN
2. For a Healthy Menu: M Victoria 
What: M Victoria has transformed their Raw Bar into an area of health and wellbeing, offering a good-gut Korean Kick Start menu with Wild Fizz Kombucha pairings.
Why: To eat, chef Mike Reid's menu begins with crispy kimchi pancakes, followed by Yook Hwei – a Korean steak tartare, egg yolk, soy and Korean pear. Next up is Mandu, Korean dumplings with fermented chilli and spring onions and barbecued beef bulgogi. Ending on a sweet note is white chocolate ice cream with black sesame, yuzu and matcha. On the drinks menu the clever chaps at Wild Fizz have used their Lavender Fields and Jasmine Dreams flavoured kombuchas to concoct a flight of unique fermented cocktails to accompany the menu.
Where:Zig Zag Building, 74 Victoria St, London SW1E 6SQ
3. For a New Lunchtime Menu: CERU Soho 
What: CERU Soho have launched their all-new CERU Express Lunch Platter. All platters are £9, and CERU guarantees your food within 20 minutes (if not, it's on the house).
Why: Celebrating the traditional flavours of the Levant region, and using a diverse and delicious range of Eastern Mediterranean ingredients, there's two platters available at lunchtime. The Street Platter includes pulled slow roasted lamb shoulder, fade dip, spiced cauliflower and the sultan salad whilst the Market Platter boasts courgette and feta fritters, houmous, roasted beetroot, grilled red pepper and roasted aubergine. Both platters are served with freshly baked pita breads.
Where: 11 D'Arblay St, Soho, London W1F 8DT
4. For a New All-Day Spot: The Gentlemen Baristas
What: Edward Parkes and Henry Ayers, the founders of coffee group The Gentlemen Baristas, have opened a new flagship coffee house and roastery in the Republic development at East India Docks, bringing together coffee, an all-day dining menu, and a well-mannered approach.
Why: The breakfast menu includes brunch classics, such as avocado on toast with sumac, dukkah and herbs, and pancakes with bacon and maple syrup, with inventive signature dishes, including cowboy beans made with smoky house beans, chorizo, peppers, spring onions, sour cream and sourdough toast. At lunch a range of freshly made sandwiches on sourdough and homemade ciabatta include truffle mushroom melt with garlic butter; three cheeses; and smoked ham hock with hock dripping, wholegrain mustard, house pickles and mature cheddar. And by night, a short menu of small plates makes the perfect accompaniment to The Gentlemen Baristas' carefully sourced natural wines, craft beers and cocktails. Expect dishes such as Baron Bigod brie with oat cakes, fig jam and pickles, and steamed Kent mussels in cider cream with skinny fries.
Where: Import Building, Republic, 2 Clove Crescent, London E14 2BE
5. For a New Sunday Lunch Menu: STK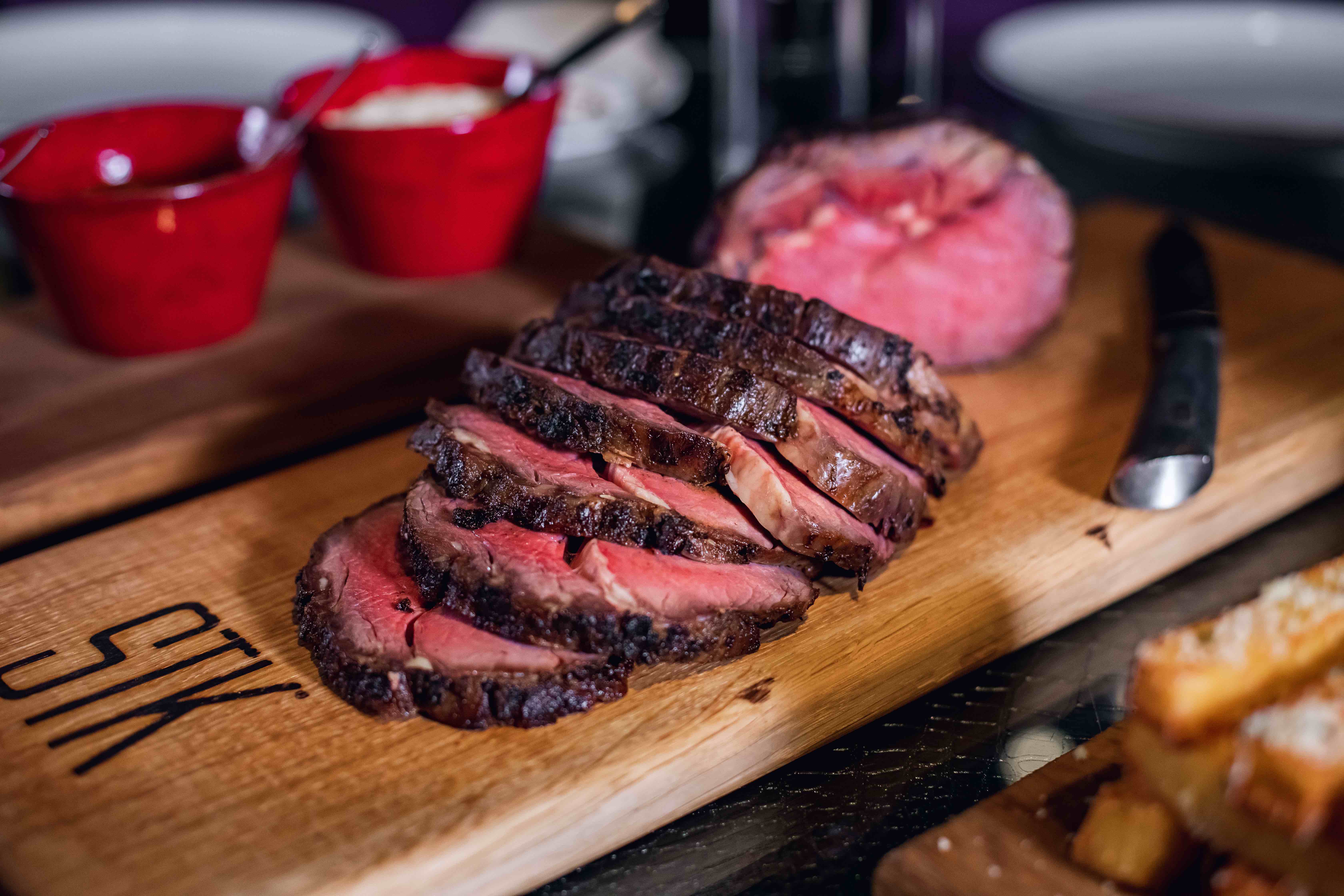 What: STK London have just created the ultimate Sunday lunch menu – complete with all the trimmings and plate-sized Yorkshire puds. Go bottomless for an extra £20, and sink as much house prosecco, wine or beer as physically possible. 
Why: The sharing-style dinner is inspired by both American and British dishes. The star of the show is the USDA grain fedNew York rib eye roll; cooked to perfection and presented in generous cuts of meat. An all-time favourite amongst Brits is the classic Yorkshire pudding, and STK's Giant Empire State Pudding won't disappoint. The XXL Yorkshire pudding is the perfect big base to pile up your plate with parmesan truffle fries, truffle mac n' cheese, American cornbreadas well asroasted seasonal veg.
Where: 336-337 Strand, London WC2R 1HA