To get you ready for the week ahead, we've discovered 5 new menus and dishes you need to try in the capital this week. We're never ones to shy away from a gourmet kebab. Dig in:
1. For a New Trader: Super Tacos x Market Halls 
What: The Market Halls team are welcoming a new concept from the Breddos Tacos family to their Fulham home on Tuesday (18th September). After establishing the Breddos brand in partnership with Ennismore across two restaurant sites, alongside permanent kiosks at Swingers City and West End, founders Chris Whitney and Nud Dudhia have developed Super Tacos as a more authentic and concise taco offering with charcoal cooking at its heart.
Eat: Highlights from the menu includes Tacos Abobada, a Tijuanan speciality of spit roast pork served with salsa verde and crispy pork skin or chicharron, Carne Asada (BBQ steak), and Pollo Asado Al Carbon (whole, half or quarter charcoal grilled chicken served with salsas in a DIY taco format).
Where: 472 Fulham Rd, Fulham, London SW6 1BY
Second Photo Credit: Click Click Jim 
2. For a New Breakfast Menu: Gazelle
What: Drinks specialist Tony Conigliaro and internationally acclaimed chef Rob Roy Cameron have together launched a new elegant and playful breakfast menu at Mayfair hangout, Gazelle.
Eat: Served within bold and bright interiors on the first floor, Rob's menu features dishes such as poached duck egg with smoked potato; pork cheek and pickled onion; and black pepper mackerel with tomato and ricotta. Lighter options include yoghurt, served with granola and carrot jam, and black sesame custard bun, alongside a selection of Italian cheese and charcuterie. And to complement the menu, breakfast cocktails such as Grapefruit Bucks Fizz, Bloody Mary and Peach Bellini are be available from 10am.
Where: 48 Albemarle Street, Mayfair, London W1S 4DH
Photo Credit: Loren Reed 
3. For a New Soft Launch Offer: Maison Bab 
What: Stephen Tozer and Ed Brunet, founders of Soho's Le Bab (Le Babe, as we like to call it), are opening a new kebab-focused site, Maison Bab, in Covent Garden on Monday (17th September). And you can grab 50% off all food until Sunday (23rd September). 
Eat: The menu sees the introduction of a new style of kebab for the trio, with more rustic, bolder flavours than its Soho sister site. Starters at Maison Bab include doner beignet and an Indo-Iranian mutton curry, with the only familiar dish in an all new menu being Le Bab's now-famous fondue fries, with the optional addition of a signature Iskender sauce. Kebabs include a raclette shawarma, drunken Iskender chicken shish, and vegan options such as miso celeriac shish with pickled crispy onions and toum. A collection of house-made manoushe – Lebanese pizza – with toppings such as Yorkshire lamb, Sussex labneh, chilli and zataar, are also be available.
Where: 4 Mercer Walk, Covent Garden, London WC2H 9FA
Photo Credit: Justin De Souza 
4. For a New Opening: Little Kolkata
What: The team behind Little Kolkata are opening their first permanent site on Monday (17th September), following a successful stint of sell out supper clubs. The new addition to Covent Garden's diverse dining scene celebrates everything that guests have come to love about the original supper clubs, whilst welcoming a more extensive Calcuttan menu, cocktail list and exclusive themed evenings.
Eat: Typical dishes on the menu include sharing plates of Maacher cutlet, a cod fish cutlet served with Calcuttan mustard sauce Kashundi, and Lilish Maacher Deemer, a spiced fish egg from the Hilsa, a very popular fish with Bengalis. There's also speciality dishes, such as chicken liver sautéed with generous amounts of spice and fresh chillies, accompanied by home-made truffle paratha. Traditional concepts follow in the dessert menu, such as the Calcutta Mishti Doi, a baked sweet yoghurt, and the cardamom coffee brownie with rose ice-cream, inspired by the famous Swiss patisserie in Calcutta, Flury's.
Where: 51-53 Shelton Street, Covent Garden London WC2H 9JU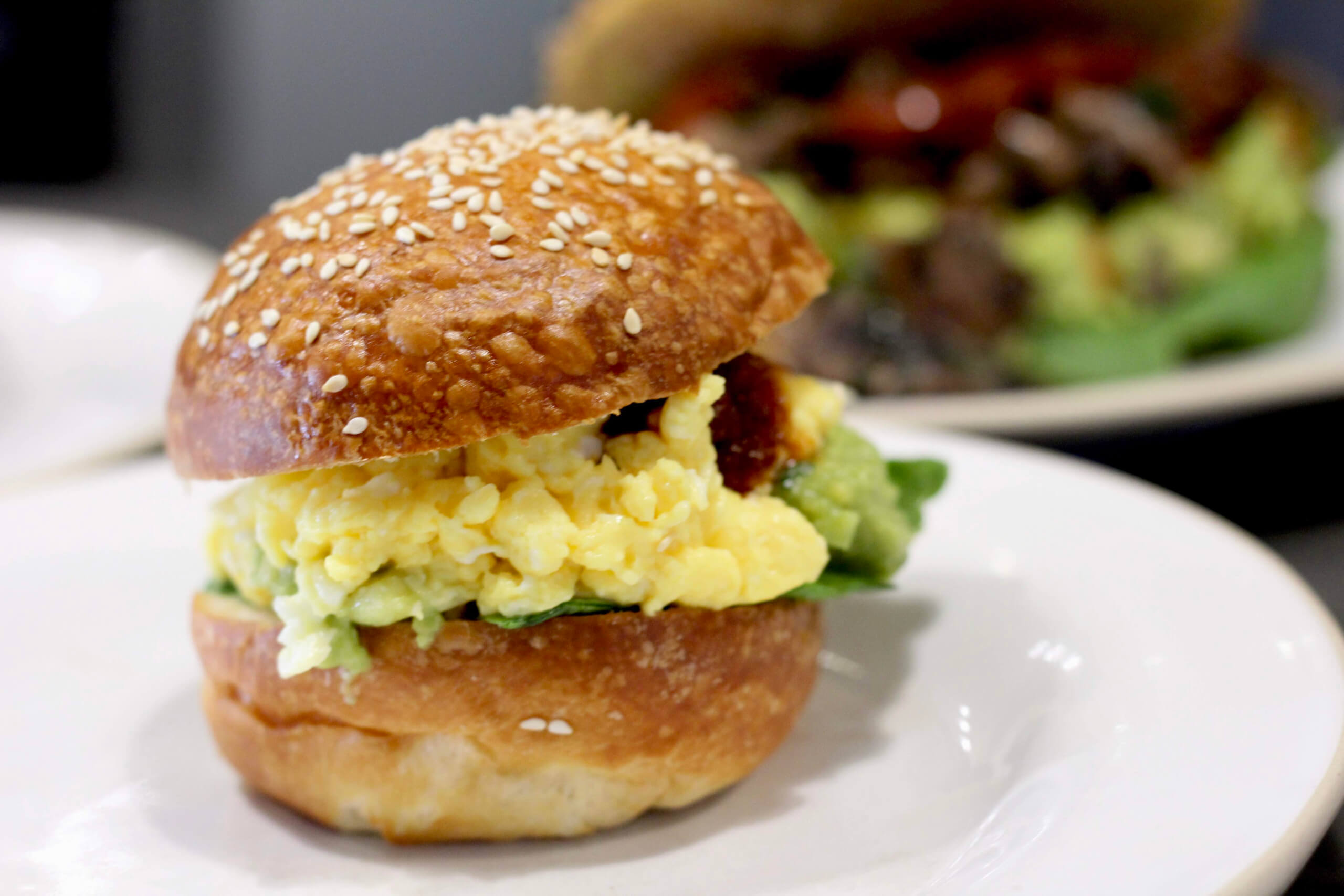 What: Gail's have extended their popular breakfast menu to include a range of unique rolls, buns, and new vegan and veggie options at their bakeries across the capital. The new breakfast dishes joins GAIL's already extensive breakfast menu, which features classics such as avocado on toast, baked eggs, and porridge.
Eat: Items from the new menu includes potato, cabbage and leek cake with a fried egg and sour cream; free range sausage, fried egg and Mayfield Swiss cheese with homemade tomato relish on a cream bun; scrambled eggs and Mayfield Swiss Cheese with baby spinach and tomato relish on a cream bun; and sauteed mushrooms, avocado and baby spinach on a seeded potato roll.
Where: Locations here