We're always discovering new collaborations and residencies, and this week it's no different. If you want to try something new, head down to Island Poke for a limited edition trout bowl, or get creative at Hoppers with their DIY toddy drinks trolley. Happy eating, folks:
1. For New Dishes: Caravan Fitzrovia
What: The latest site from the Caravan team, the Fitrovia restaurant, housed in the former BBC Radio 1 HQ, specialise in Caravan's signature well-travelled, all day dining, craft coffee, and the takeaway concept, Caravan-To-Go. They've just launched a new dish, inspired by the co-founders' travels around Asia as well as brand new croissanterie.
Why: They have a number of new dishes including the hero dish: pan-fried turnip cake, tahini black vinegar, radish, chilli relish and sweet soy. And they've also introduced a new croissanterie, creating a fab selection of quirky new pastries such as the twice baked golden milk crème brulee croissant, and the star of the show – coffee stout, chocolate, orange marmalade cruf­fin featuring coffee stout custard, chocolate crumb, Seville orange marmalade and chocolate dip.
Where: 152-156 Great Portland Street, London W1W 6QA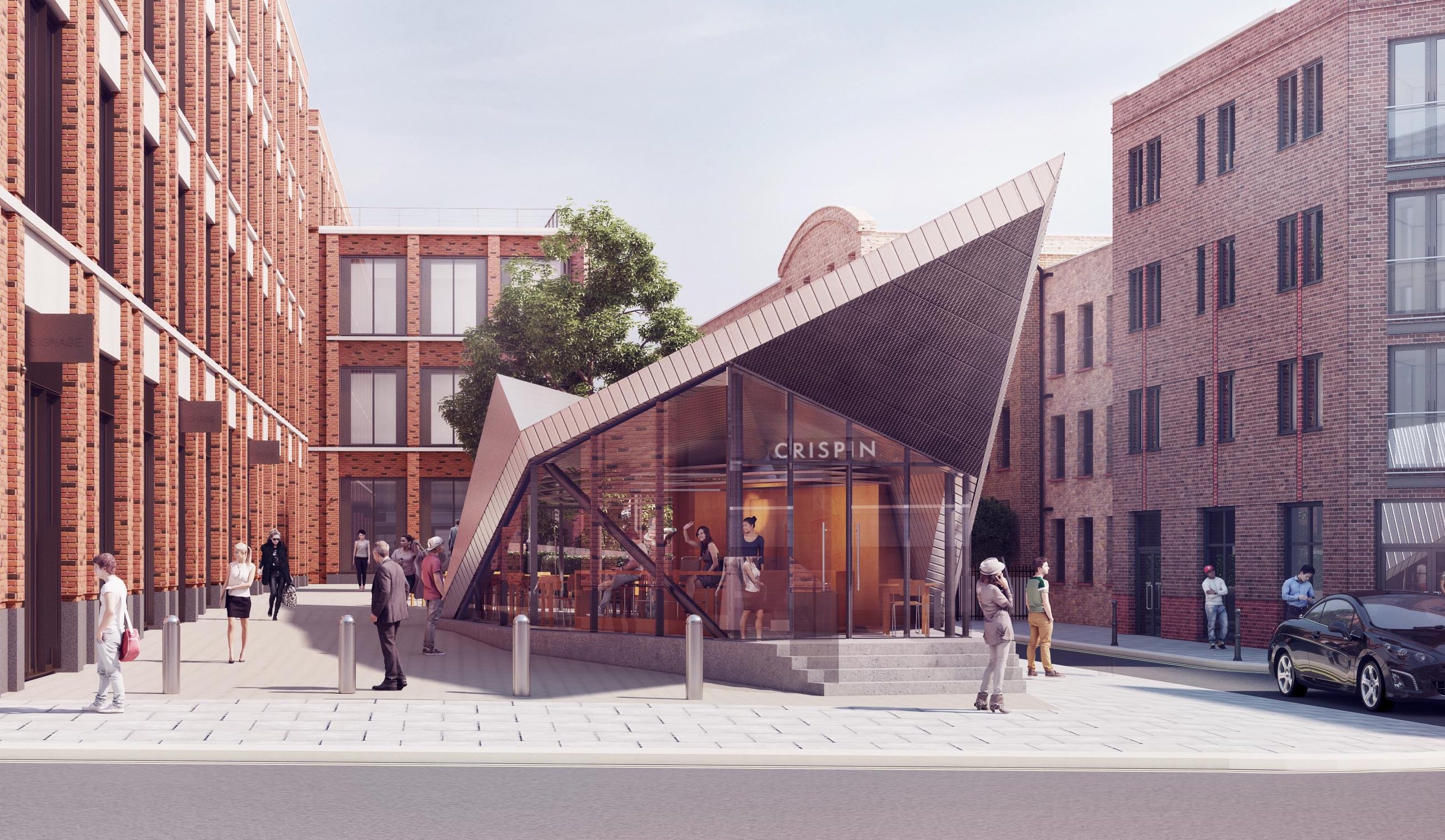 What: Dominic Hamdy and Oliver Hiam (the duo behind Scotch Tails, the cult Borough Market based Scotch egg company, and Lundenwic – a speciality coffee shop on Aldwych) are opening CRISPIN, a new all-day and night cafe in Spitalfields on Monday (20th August). And to celebrate the launch, CRISPIN are serving coffee for a quid and 50% off food all-day, from Monday 20th – Sunday 26th August.
Why: Open daily from 7.30am, Crispin serves takeaway coffee, bacon sarnies and egg and soldiers, through to lunch and an evening food menu. Ingredient driven and changing seasonally, dishes are simple, honest dishes showcasing local produce such as Dusty Knuckle bread, Secret Smokehouse salmon and Clapton Park honey. The lunch menu offers daily salads, soups and sandwiches, as well as hot toastie combinations including cheddar, hispi cabbage and chilli jam, and n'duja, Ogleshield and jalapeño.
Where: White's Row, Spitalfields, London E1 7NF
3. For a New Collaboration: CLAW x Island Poke
What: Crustaceous eatery CLAW has teamed up with Island Poké to create London's first trout poké bowl. The collab bowl is now available across all Island Poké sites until the end of August.
Why: Having both begun from humble street-food beginnings, CLAW and Island Poké have united their seafood skills to create a British-inspired poké bowl. This guest bowl is packed with powerful flavours, consisting of beetroot cured trout on a bed of leafy greens dressed with a herby soy dressing, pickled English pear with togarashi, yuzu ricotta, edamame, and topped with shoestring beetroot crisps.
Where: Locations here
4. For a New Residency: Great Guns Social x African Volcano 
What: Great Guns Social has welcomed a new resident chef, Grant Hawthorne, co-founder of the much-lauded Southern Grill by African Volcano. African Volcano began when Cape Town-born husband and wife team, Grant and Julie, created their own, Mozambique-style Peri Peri sauces in 2012, and they've become a firm favourite at Maltby Street Market ever since.
Why: The menu offers smaller plates including pan-fried chicken livers with toasted croute; Southern prawns grilled with tomato pilaf; and African Volcano smoked salmon with crab mayo.For those with a bigger appetite, Mozambique-style grilled baby chicken in smoked garlic butter, sit alongside the African Volcano burger with 18hr slow-roast pulled-pork and Trinxado.
Where: 96 Southwark Bridge Rd, London SE1 0EF
What:  Hoppers have introduced its very own toddy tapper inspired Punch Pot Trolley that roam the vaults of its St Christopher's Place restaurant. Wheeled straight to the semi-private tables, the punch trolley is a chance for everyone to create their own personalised cocktail concoctions, while digging into the new home-style family feast menus.
Why: The punch trolley is laden with an array of spices, jaggery and infused Arracks, served up in traditional toddy pots for the entire table to share. Punch infusions include 'Island Spice' with apple brandy, black pepper, coriander seed, cinnamon, kaffir lime leaf and lemongrass; The floral 'Lunuganga', with Cocchi Rosa, mint, hibiscus, Campari and raspberry; and the Eau de Vie is an ode to the garden residence of the late Sri Lankan architect Geoffrey Bawa who inspired the design of the restaurant.
Where: 77 Wigmore St, Marylebone, London W1U 1QE