We're loving the glorious London sunshine – the slightly warmer weather makes us long for iced coffees and spring salads. And with it being pay day last week, spend your money on London's hottest new eats including Indian inspired pizzas and Korean burgers.  Let's get munching:
1. For a New Pizza: Yard Sale x Rola Wala
What: Need a little spicy, dough loving? Say no more. Yard Sale Pizza is back for another one of its unmissable 'Love Ins', collaborating with street food legends Rola Wala for a flavour packed Indian-inspired pizza special, available from Monday (3rd April) for two weeks.
Why: The limited-editionn Nagaland Warrior pizza features Yard Sale's double-fermented dough topped with ​​Nagaland Lamb (medium-hot spiced pulled lamb, based on the traditional flavours of Vindaloo), pomegranate, lemon raita, Rola Wala's famous green sandwich chutney, Fior Di Latte mozzarella and coriander. But that's not all – at the centre of the pizza is one more topping: a charred scorpion chilli, known to be one of the hottest in the world. Feel the burn.
Where: Clapton: 105 Lower Clapton Road, London, E5 0NP. Finsbury Park: 54 Blackstock Rd, London N4 2DW. Walthamstow: 15 Hoe Street, London, E17 4SD
2. For a New Collaboration: som saa x Pitt Cue 
What: For this month only, som saa will be collaborating with their neighbours Pitt Cue, combining the flavours of regional Thailand with Pitt Cue's bold and punchy barbecue cooking. Available throughout the month, the kitchens have teamed up to create a brand new dish especially for one another's restaurant.
Why: Co-head chefs Andy Oliver and Mark Dobbie of som saa, have worked with Pitt Cue founder, Tom Adams and Head Chef, Oscar Holgado to elevate their 'Sai Oua', Northern Thai sausage, using Pitt Cue's very own, Cornwall-reared Mangalitza pigs, with their house-made red curry paste and regional herbs and spices. Bringing a taste of Central Thai street-food to Pitt Cue's Devonshire Square, Andy, Mark, Tom and Oscar have created a dish of deep fried day boat fish with sour fruits, dried shrimp and sweet fish sauce. Each special will run until the 30th April. som saa will donate 50p of each dish sold to Crisis, and Pitt Cue have chosen to donate the same amount to Farms Not Factories.
Where: 43A Commercial Street, London E1 6BD
What: Byron has taken inspiration from the flavours of Korean BBQ for their latest menu additions. Head Chef Fred Smith has created the new special, The Kimcheese, along with Korean wings, and the new Gangnam fries. Come hungry and prepare to feast.
Why: The Kimcheese is a beauty of a burger. A 6oz hamburger is topped with a smoky Korean BBQ glaze, bacon, Freddar cheese, crispy onions, kimchi cucumbers, and a generous dollop of Gochuchang sauce and spicy Ssamjang mayo. Pair your proper hamburger with their Gangnam Fries – French fries topped with Freddar cheese sauce.  Cheddar is combined with Red Leicester and Grana Padano for their signature take on American cheese, and is finished with jalapenos and Gochuchang sauce.
Where: Locations here
4. For a New Soft Launch Deal: Mercer & Co
What: Mercer & Co is a new salt beef bar and canteen launching on Islington's Chapel Market on Monday (3rd April). To celebrate the official opening the team have come up with 5 days worth of wonderful soft launch deals, meaning everyone can enjoy an array of lunches for a quid.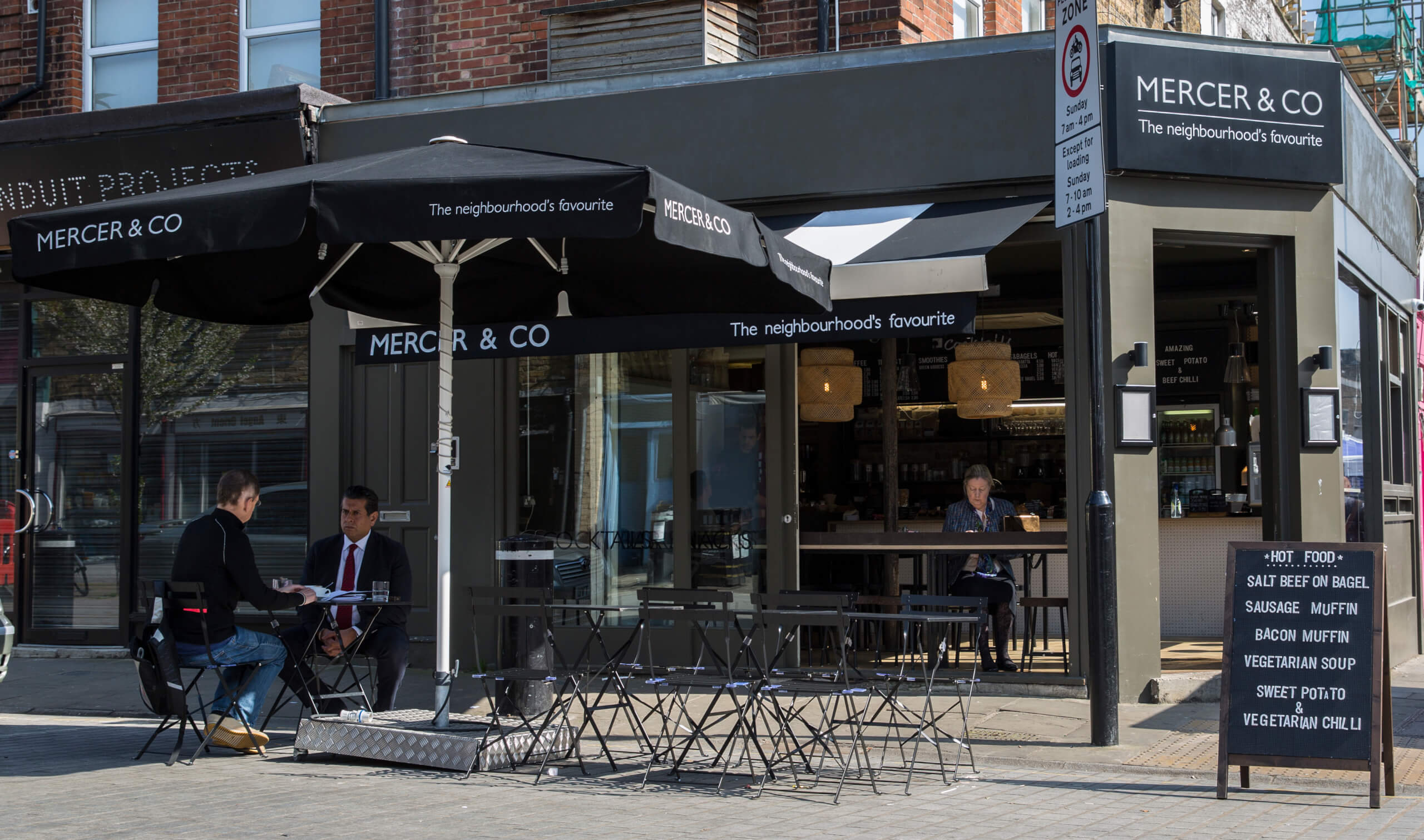 Why: Mercer & Co's lunch time offerings vary from salt beef bagels, hearty vegetarian/beef chillies, indulgent mac n' cheese boxes, along with healthy, fresh and flavoursome salad boxes. The soft launch deals will run from Wednesday 5th – Sunday 9th April and the details are as follows: Wednesday – buy any drink and get a salt beef bagel for £1; Thursday – buy any drink and get a vegetarian/beef chilli or mac n' cheese lunch box for £1; Friday – buy any drink and get any lunch box, salt beef bagel/sandwich for £1; and Saturday and Sunday – buy any drink and get a salad, lunch box or salt beef bagel for £1.
Where: 26 Chapel Market, London N1 9EZ
5. For a New Opening: Stagolee's
What: South West London welcomes true Southern flavour to its food scene with the launch of Stagolee's, a brand new restaurant and bar opening on Wednesday (5th April). With an offering of quintessentially Southern American food and a vast selection of sultry liquors, specialising in serving fiery hot-chicken and smooth bourbons, Stagolee's really does bring a taste of the South to the capital.
Why: Staple dishes include the skillet fried chicken (brined, dipped in buttermilk and fried to perfection), the hot spinach dip, a cheesy spinach and artichoke dip, and baked macaroni and cheese. Sip on a variety of Moonshine based drinks such as the Vanilla MoonPie Moonshine, a sweet and exotic drink, Firefly Moonshine delivering a zestier taste and the unique Mountain-rita, a margarita featuring moonshine instead of Tequila.
Where: 453 North End Rd, Fulham, London SW6 1NZ
One for luck…
6. For a New Menu: National Cafe 
What: Peyton and Byrne has just opened the new National Café – a stunning destination in the heart of Central London. Located in The National Gallery, the new restaurant was closed for just under two months and has been redesigned by Paris-based Belgian designer Ramy Fischler. Now featuring intimate booths, a self-service grab and go area, a bar and an exclusive private dining room.
Why: The British and European menu, designed by Oliver Peyton and Executive Chef Richard Oxley, incorporates quality British ingredients and source all meat, fish, dairy and vegetables directly from artisan producers. The newly updated and refreshed restaurant offers a selection of dishes, including Cornish squid with puntarella and organic Sicilian lemon; Goosnargh duck and pistachio terrine with blood orange salsa; and Galician bavette steak with daterino tomatoes and gremolata.
Where: The National Gallery, Trafalgar Square, London, WC2N 4DN
We're feeling pretty lucky…
7. For a New Dinner Series: Yosma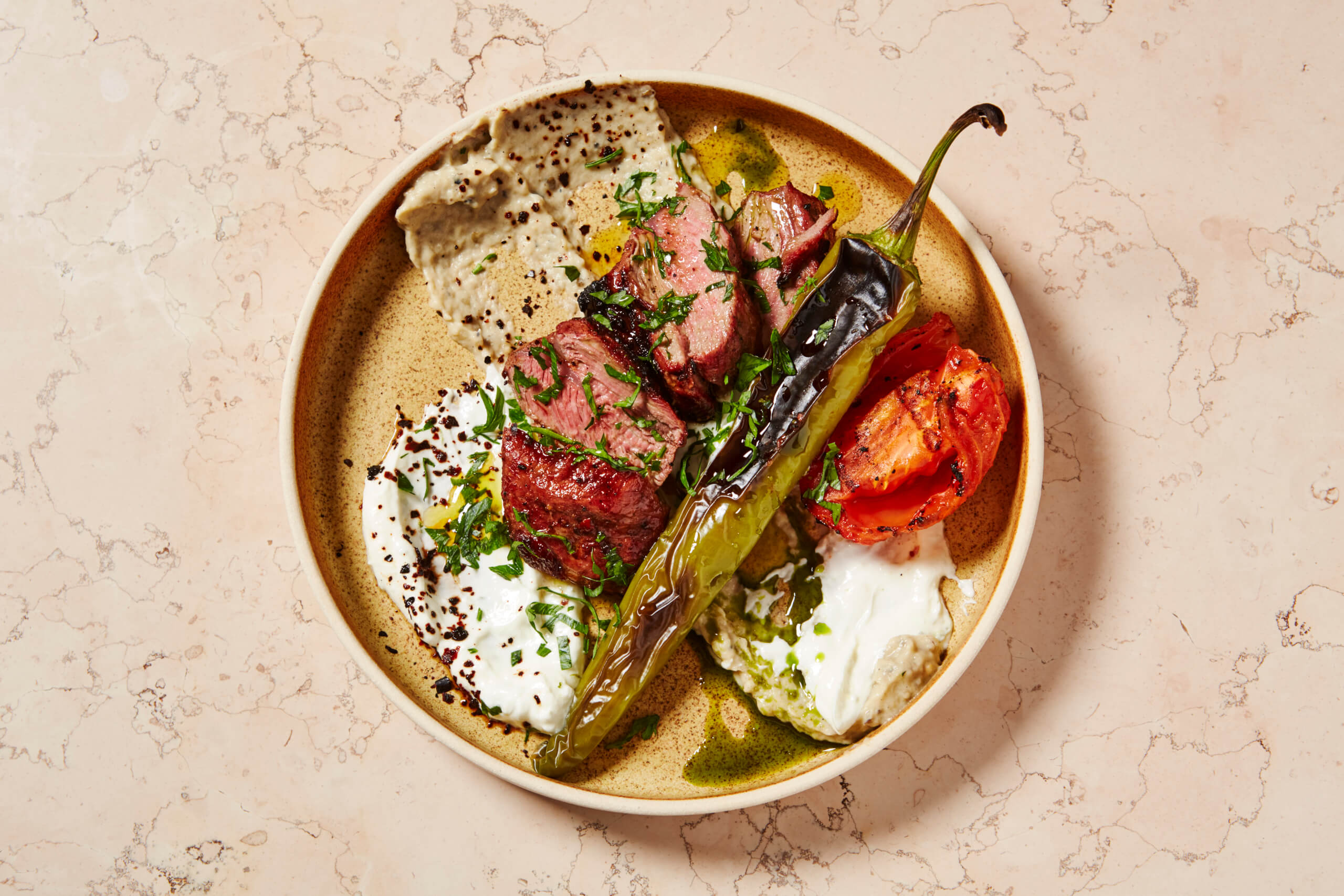 What: This April, Yosma will launch a new series of 'çilingir' Locksmith Dinners hosted by Executive Chef Hus Vedat, each Tuesday evening from 7pm. Following the traditions of the Meyhane, at the heart of Turkish social life, Yosma invites everyone to share in the age-old ritual of gathering around the table with friends, taking you from Baker Street to the backstreets of Istanbul.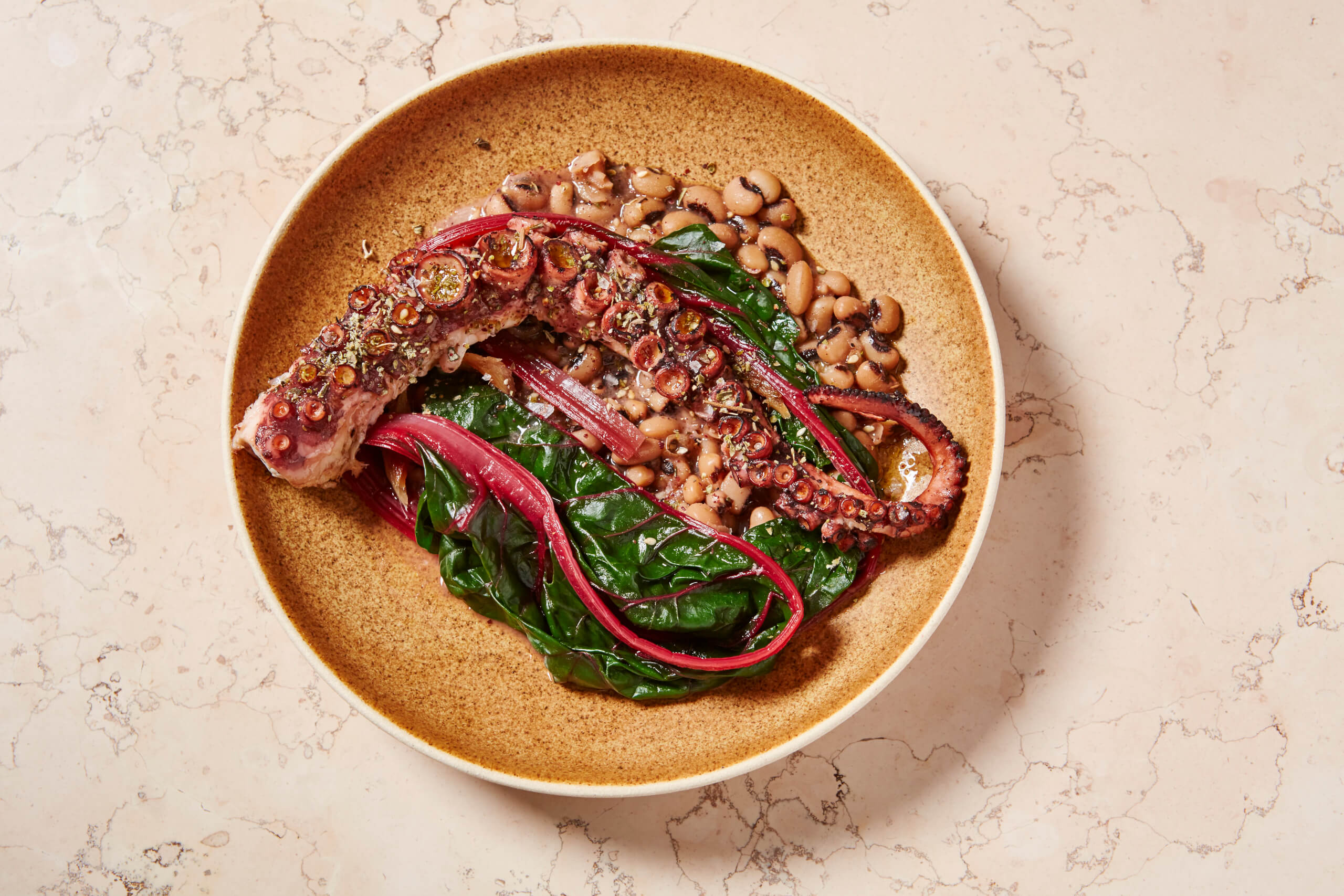 Why: Said to unlock the passions of the heart and set lips loose with secrets and stories, a bottle of Raki will be cracked open before a host of mezze laden the table. Dishes will include; Balik – caught fish for two, barbecued whole; Pastırma, a plate of air-dried beef with çemen, caper leaves and fennel tops; Levrek Marine – sea bass served alongside grapefruit, fennel and green chilli; Pancar, a side dish of pit-roasted beetroot, garlic oil and dill; and Fırık Salata, a bowl of freekeh, spring onion and blueberries. Spaces are limited, to book please contact reservations@yosma.london.
Where: 50 Baker St, Marylebone, London W1U 7BT
Photo Credit: Patricia Niven