Another week, another chance to get your hands on some incredible food. We love eating out in London – we can't deny it. From tapas to chicken burgers, we've found the best things to eat in the city this week. Time to tuck in, London:
Places to Eat in London: For Fish
1.For a New Opening: Island Poke 

What: Another poke restaurant has opened in the capital.  Let's all give a warm welcome to Island Poke, a new restaurant now open on Kingly Street, Soho. Poké is the Hawaiian sashimi-style cuisine hailed for its vibrant flavours and health-giving qualities. The raw fish has already caused big waves Stateside, and now they're bringing this healthy eating phenomenon to British shores.
Why: Island Poké's day starts early, from 8am, with Hawaiian Kona Coffee and acai breakfast bowls. These antioxidant-rich fresh dishes come in a nourishing range of options: coconut yogurt with toppings like bee pollen sprinkles and nutty granola, or acai berries with honeycomb, banana and blueberries. BYOB 'Build your own bowl' poké means no one meal needs to be the same again. Choose a base of white or brown rice, add crispy kale or baby greens, and top with classic Ahi Tuna, spicy Ahi Tuna, citrus-marinated salmon or golden beetroot before adding a fruit salsa, such as yuzu mango – and finish with options including tobiko, wakame seaweed, crispy shallots and avocado. Too much choice? Simply select a freshly made Island Poké House Bowl from a range that includes Yuzi Lomi Lomi, Spicy Ahi and Beet-it.
Where: Island Poké, 8 Kingly Street, London, W1B 5PQ
Places to Eat in London: For Italian
2. For a New Celebratory  Menu: Zia Teresa
What: This November, Zia Teresa will be celebrating its 60th birthday with a special anniversary menu which will be running throughout the month, and the launch of Cantinetta Teresa, a wine bar in the basement of the restaurant. On top of this, the anniversary menu will be running at 1956 prices for a limited period of time giving everyone the opportunity to enjoy a four course meal for around £4.
Why: To launch the anniversary menu, Zia Teresa will be running with the original 1956 prices from Monday (31st October) to Thursday (3rd November) with starters costing on average 65p and Secondi and Mains priced at around £2.40. The menu is a collection of the restaurant's longest standing dishes of the last 60 years. Starters will include ribollito, a hearty Tuscan soup, and Arancini di Roso. Secondi will include a number of Italian classics such lasagne, spaghetti Napoli and riso funghi. Mains dishes will include Saltimbocca alla Romana, a plateful of rolled veal with parma ham and sage, Fegato di Vitello Burro e Salvia – calves liver with butter and sage, and Fritto Misto (a specialty fried fish dish). And lastly, the dessert choices will be creme caramel, profiteroles  and tiramisu.
Where: 6 Hans Road, London, SW3 1RX
Places to Eat in London: For Tapas
3. For a New Pop-Up: Donostia Social Club x The King & Co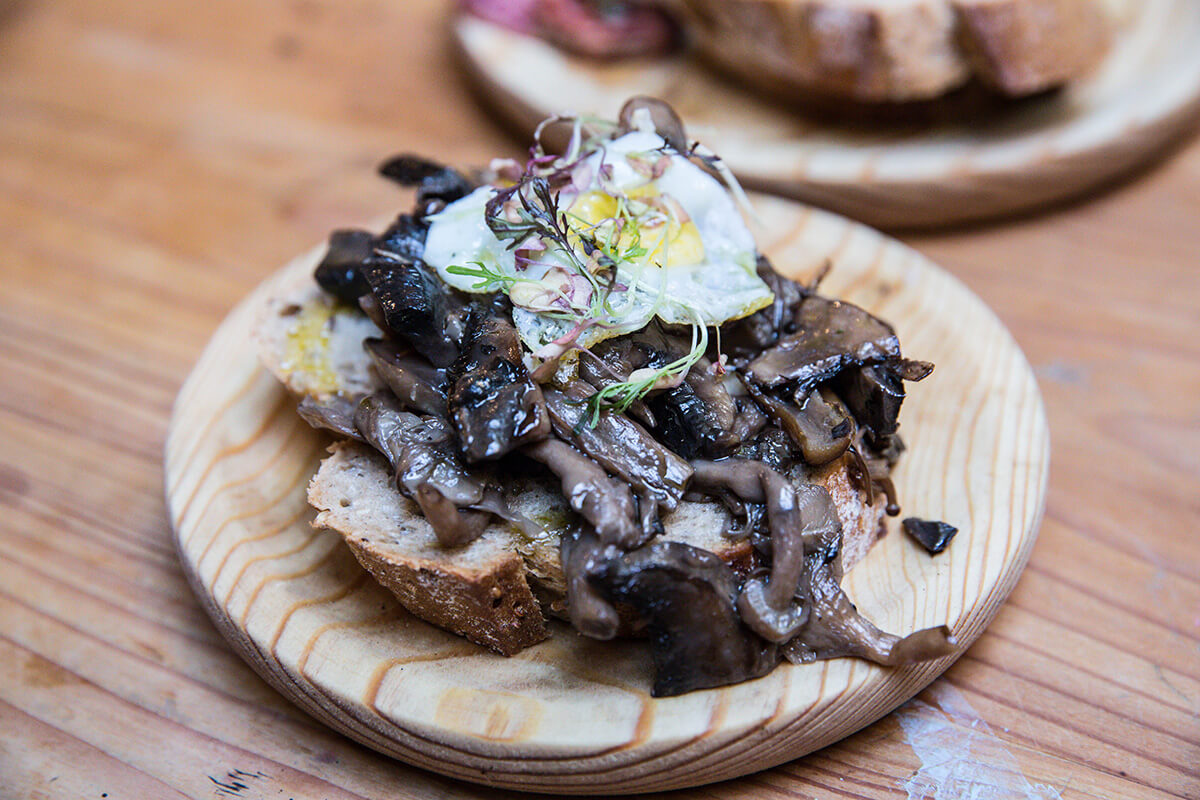 What: Basque-inspired Pinxtos and Tapas bar Donostia Social Club is returning to The King & Co. today (31st) for a special two-month residency, serving up a mixture of new dishes and old favourites in the pub they helped launch during their initial pop-up stint back in 2014.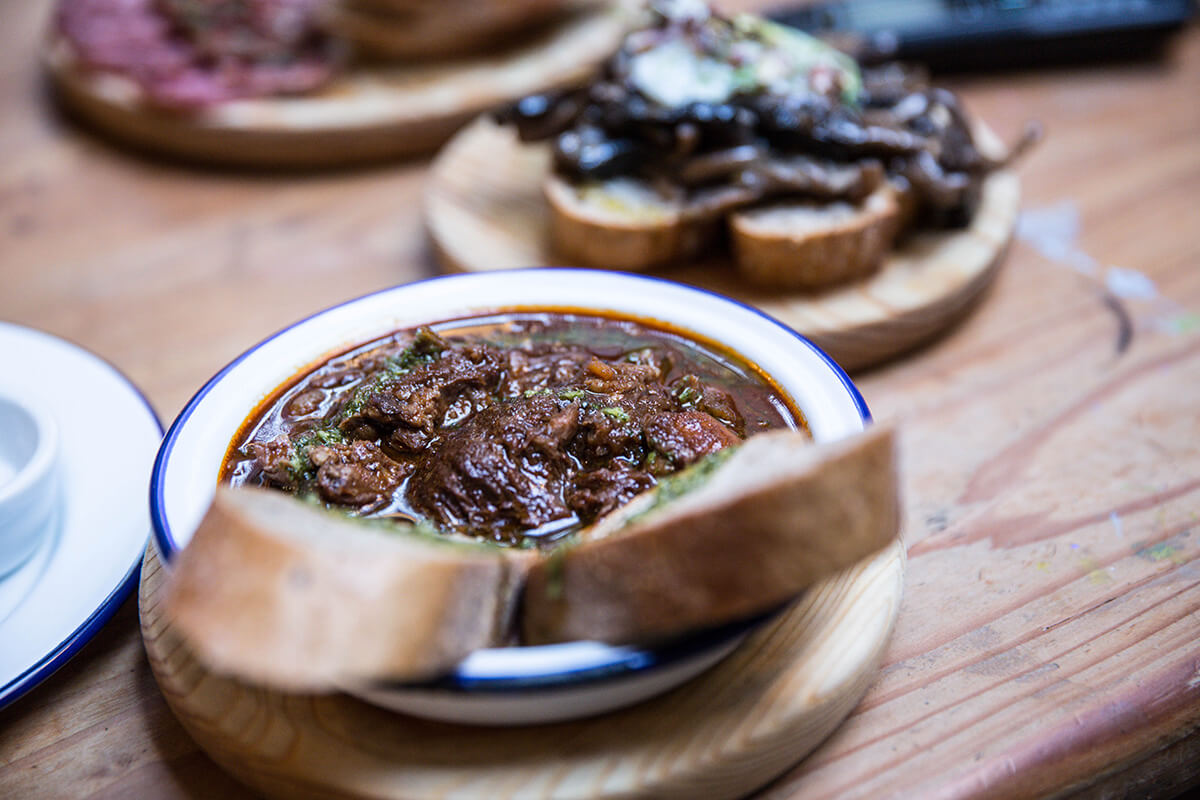 Why: Having since set up shop in a permanent site in Pop Brixton, chef and founder Paul Belcher will be bringing some of his favourite Basque-inspired dishes back to the King & Co., with a special menu set to run until January. Sample dishes will include: lamb cutlets, served with spiced roast squash and salsa verde; truffled wild mushrooms with quail's egg and PX sherry glaze, and salad of wild Pigeon, topped with pickled figs and confit artichokes. To finish, dig into warm apple and sherry brandy filo tart.
Where: The King & Co, 100 Clapham Park Road SW4 7BZ
Places to Eat in London: For Meat
4. For Another New Opening: Chicken and Foxes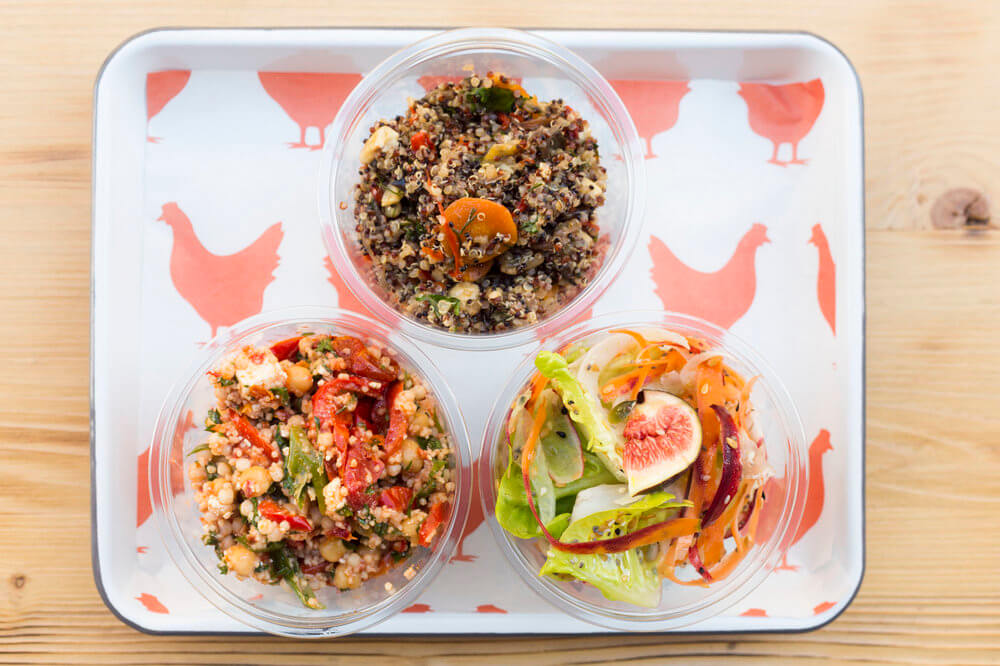 What: Chicken and Foxes, is a brand new, fast-casual, free-range chicken concept on Baker Street, specialising in succulent, rotisserie chicken. The venue serves only the finest, award-winning 'Label Rouge' chickens, seamlessly marrying the highest quality chicken with the ever popular fast-dining take away formula.
Why: Signature dishes include whole chicken, half chicken or quarter chicken with either a lemon and herb, or hot and spicy sauce, and a roast dinner with all the trimmings – only available on Sundays. A collection of side dishes range from a superb, fresh and healthy salad selection including an autumn leaves salad and three quinoa salad, to more hearty choices like tabbouleh, and roasties. Burger lovers can enjoy either the pulled chicken burger or the pulled lamb burger. For dessert, their homemade chocolate and raspberry pot is sure to tickle your feathers. An easy-to-navigate  drinks menu features soft drinks, cider, lager, ale and wine.
Where: Chickens and Foxes, 199 Baker Street, London, NW1 6UY
Places to Eat in London: For Thai
What: Busaba restaurant has opened in London's Oxford Circus, reflecting the buzz and experience of modern Bangkok. Enjoy the tastes, flavours and aromas of Asia's coolest city whilst indulging in fresh and vibrant Thai dishes, alongside contemporary cocktails and juices.
Why: Start with small plates of Busaba's signature Thai calamari with zingy ginger and green peppercorn, or som tam – a fragrant green papaya salad with dried shrimp, peanut, cherry tomato and fresh lime. Noodles are served up in classic soups, such as coconut-rich Northern Thai laksa and tom yam soup, or fried in the sizzling wok and served in a variety of ways including the Sen Chan Pad Thai. Those with a craving for curry can take pleasure in freshly made fiery pastes including jungle chicken with Thai aubergine; mussaman duck with star anise; and songkhla beef with tangy banana pepper best enjoyed with jasmine rice to balance the heat. Highlights from the cocktail menu include the refreshing Guava Bellini created with guava purèe; Asian Mojito with kaffir lime leaves; and ginger spiced Red Mule featuring a dash of hibiscus syrup.
Where: 52-53 Eastcastle Street, London W1W 8ED