The sun is shining, the dodgy fake tan is on display, and our stomachs are hungry. We've picked the best new menus and openings you should be hitting in the capital this week. Have a good'un, London
1.  For a New Summer Menu: Kricket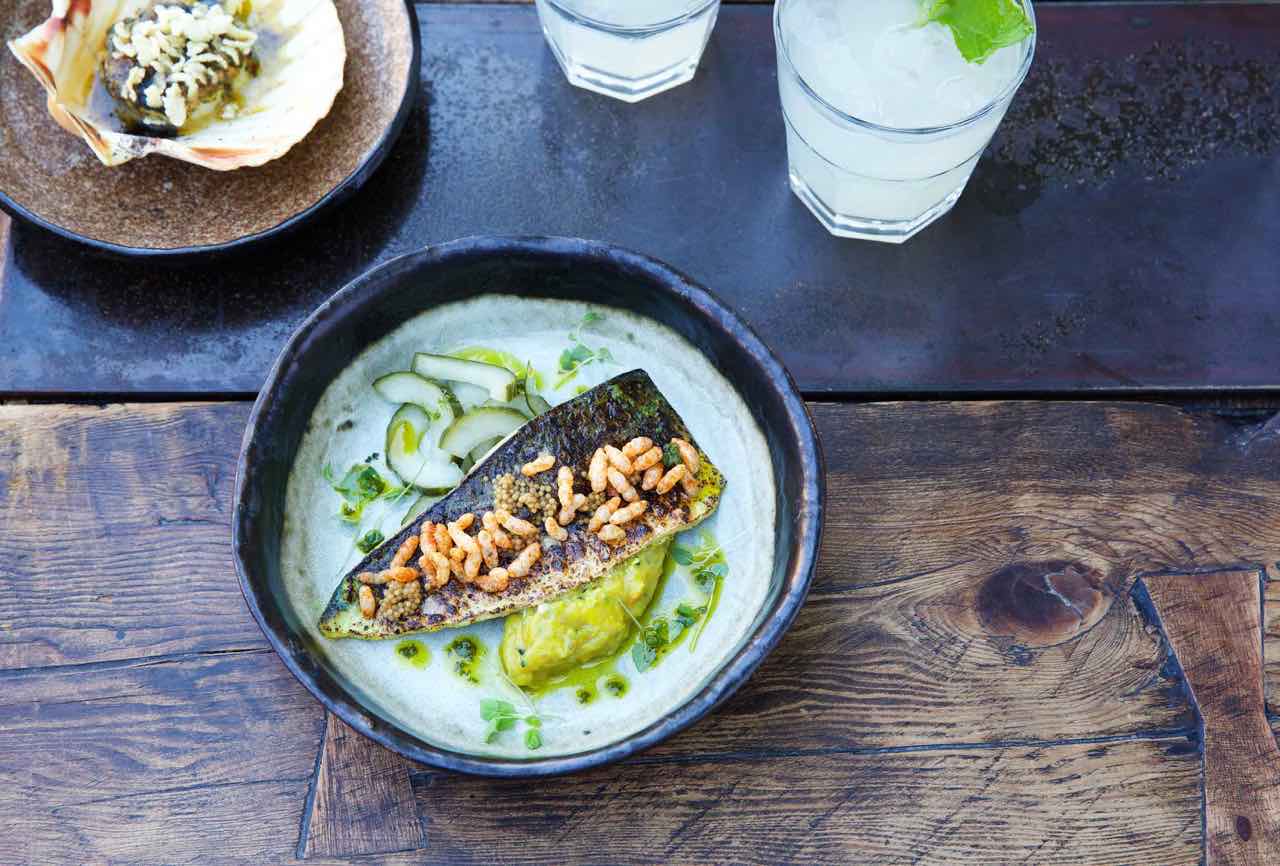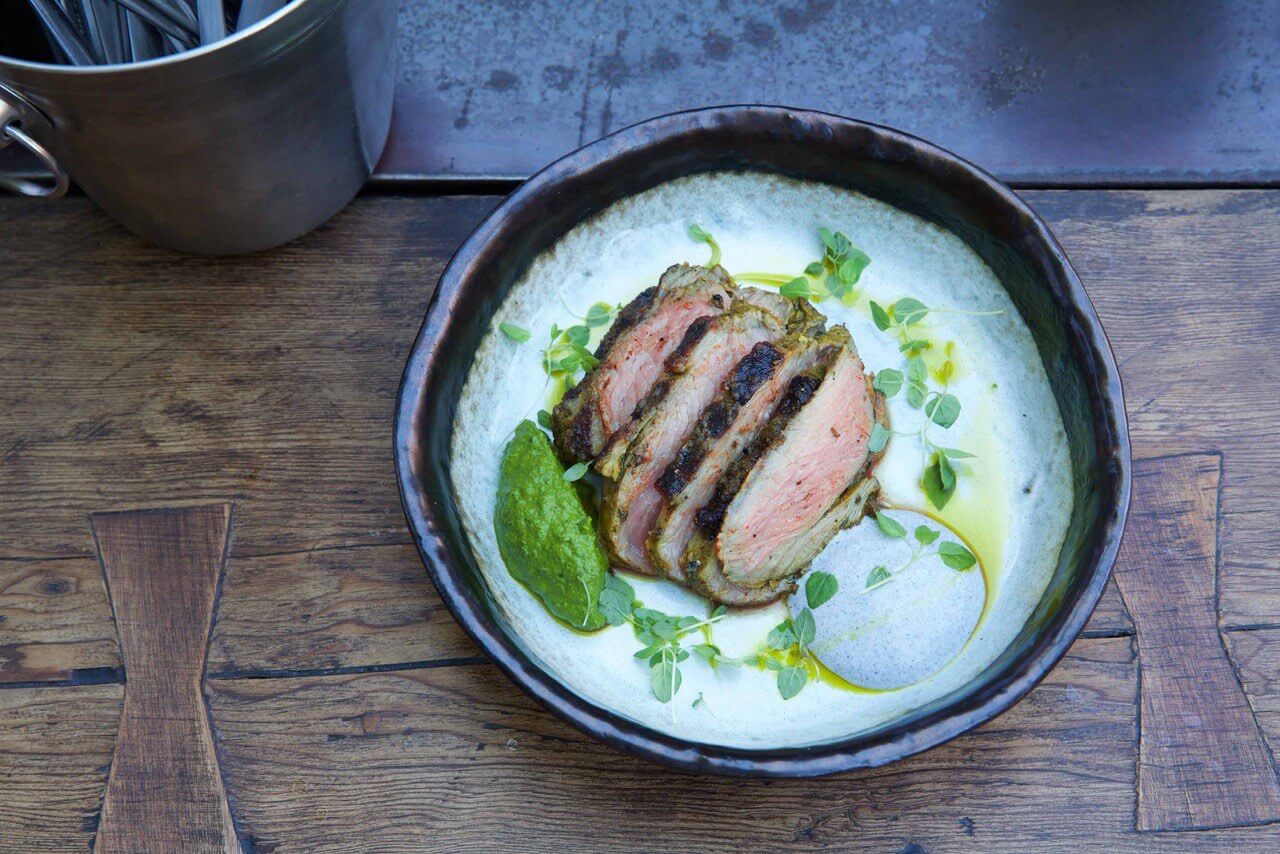 What: Here's the thing – the samphire pakoras from Kricket are banging. No lie. We became serious fangirls since  trying their Indian eats at Pop Brixton. And just in time to catch the final days of summer, Kricket is rolling out their brand new seasonal menu. From today (15th) Chef Will Bowlby, who has been labeled 'chef to watch' in 2016, will serve up a new selection of refined Indian classics that have been designed with long warm, Indian summers in mind.
Why: Highlights from the new menu includes; torched mackerel with puffed brown rice, cucumber pickle and gooseberry chutney; grilled lamb rump, black stone flower, burnt onion raita, coriander and mint chutney; lasooni scallop with wild garlic, poha and seaweed, and crab meen moilee, Kricket's take on a Keralan fish curry which combines fresh Cornish crab with bitter leaves, curry leaves, coconut and peanut. Newly released dishes are all made using the best British seasonal ingredients available. Don't worry pals, you can still dig into Kricket's popular dishes of  'KFC' Keralan fried chicken, those Samphire pakoras and Bhel puri.
Where: Pop Brixton, 49 Brixton Station Road, SW9 8PQ
2. For a New Site: Blanchette East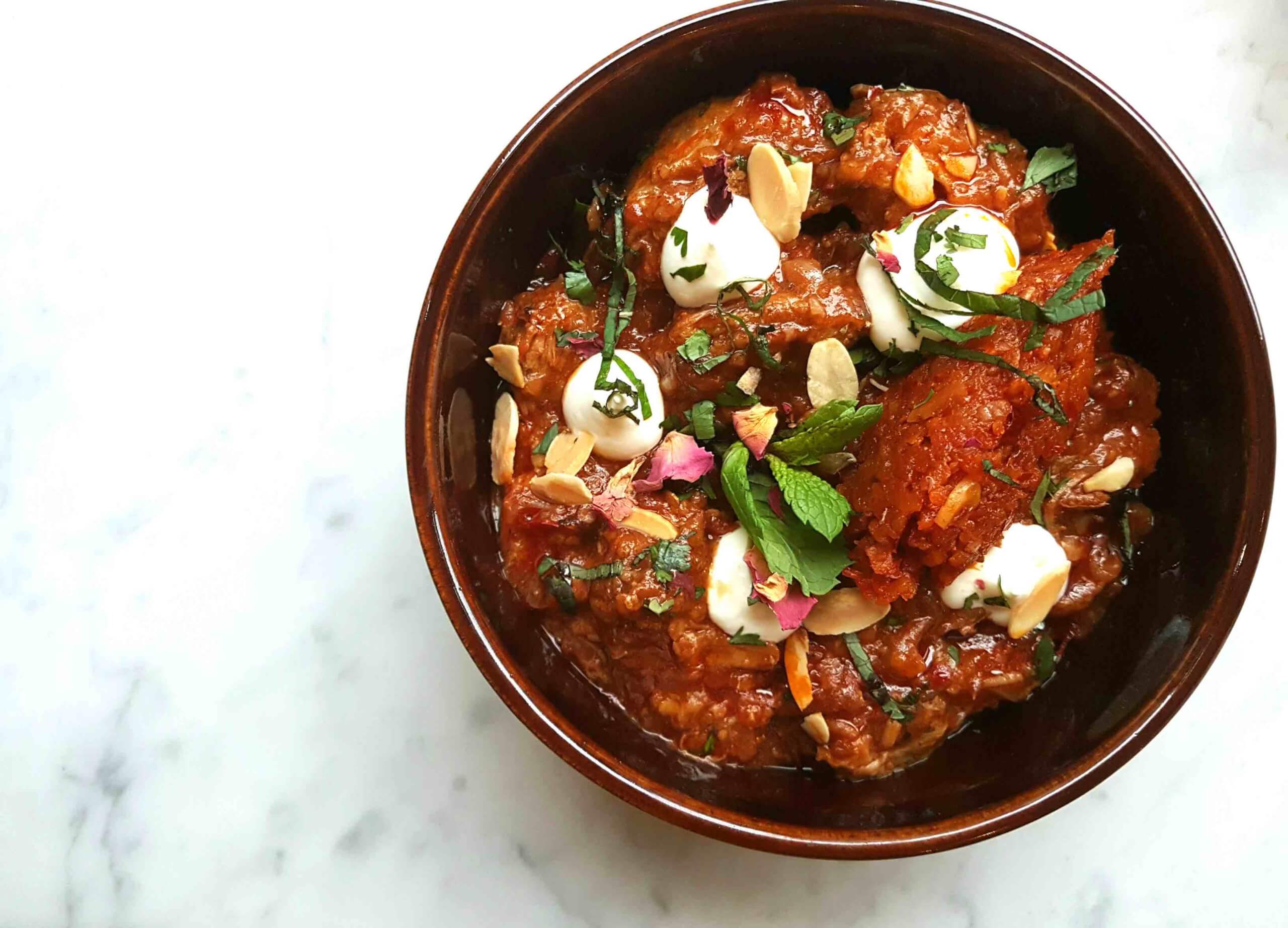 What: Family trio, Maxime, Yannis and Malik Alary have opened their second restaurant, Blanchette East on Brick Lane. Lovingly named after the brothers' mother, the new restaurant celebrates everything that we've come to love about the Soho original but with a few distinct variations. The modern French menu incorporates more Southern French and North African influences with spices from the regions, and some East London charm thrown into the mix too.
Why: The menu begins with a variety of smaller snacks, charcuterie and cheeses including the much loved crispy frog's legs with bois boudran sauce; and merguez sausage rolls with harissa mayonnaise. The menu is then split into fish, meat and vegetable dishes including: rare peppered tuna with chili, avocado and lime; lamb tagine with apricot, almonds and lebna, (exploring the more North African flavours that Blanchette East will be championing), and 
saffron couscous with tabbouleh and pomegranate yoghurt. From the dessert menu the signature strawberry vacherin with black pepper ice cream remains, with new dishes such as chilled peach and saffron soup, coconut macaroon and raspberry sorbet now available.
Where: 204 Brick Lane, E1 6SA
3. For a New Menu: Donostia Social Club
What: Pinxtos and Tapas bar Donostia Social Club has launched a brand new menu that will rock your world. The new menu features Basque- inspired dishes perfectly suited to late summer dining. Paying homage to his years working in Spain, head chef and founder Paul Belcher's fuses his love of the Basque region with the best of Northern Spanish cooking.
Why: The new menu is peppered with a number of fresh, fruit-led dishes such as duck breast with apricot sauce and blueberries and warm salad of beetroot, peach and Espadan de Cabra goat's cheese, alongside summery Basque favourites such as sardines with escalivada (a Basque take on ratatouille) and basil oil; king prawns al ajillo, and lamb cutlets with roasted aubergine, rosemary and cumin. These new dishes will be joined by some of Donostia Social Club's signature dishes, with returning favourites including braised Iberico pork cheek, butter bean puree and herb oil, and seared scallop with pisto, green chilli sauce and almonds. Order a couple of portions of their padron peppers – they're super moreish.
Where: 49 Brixton Station Rd, London, SW9 8PQ
What: 'O ver has brought Neapolitan street food to London with their new restaurant, which combines the very best regional ingredients with traditional recipes. Think, wood fired pizzas, fresh pasta, homemade breads, Neapolitan street food, fresh seasonal salads and plenty of vegan options.
Why: 'O ver offers a fresh stance on Italian cuisine in the city. Ideal for those looking for a quick cicchetti at lunch, or a more relaxed meal in the evenings. Menus boast top quality produce, with the Neapolitan chefs carefully and lovingly creating killer dishes from. For those in need of an after work drink or somewhere special for a celebration, take a seat at the vast marble topped bar and look out across the restaurant whilst sipping on prosecco, Italian Spritz', organic wines and craft beers.
Where: 44 Southwark Street, London, SE1 1UN
5. For a Soft Launch Deal: BabaBoom 
What: Gourmet kebabs await at new Middle Eastern restaurant, BabaBoom. The team behind this new venture are on a mission to make Middle Eastern food more approachable, casting aside the usual intimidating long menus and traditional design. To celebrate their new opening, they're offering 50% off all food from Sunday (21st) till next Wednesday (24th).
Why: On offer is kebabs. Lots of kebabs (all cooked on their mangal grill). Get your paws on the short rib adana with pistachio and dates, or the chicken shish with orange and saffron, and there's also a broad bean falafel wrap for the veggies. There's plenty of condiments to pimp up your kebab including Baba's homemade hummus, coal-fire red peppers and pomegranate onions. Let's not forget the barberry slaw and dukkah fries – both are solid sides. To finish, tuck into the toasted marshmallow melba or the chocolate cardamon bowl with crackle and pop.
Where: 30 Battersea Rise, London, SW11 1EE
One for luck..
What: CRUSSH has launched a new green juice, two new green smoothies and a new super greens booster to help everyone get their daily fix of greens. Trust us, we've tried them and you'll be pleased to hear that don't taste like a liquidised salad. 
Why: The new Drink Your Greens menu features a green cleanse juice, jam packed with green vegetables that all have cleansing properties. The juice includes kale, spinach, cucumber, celery, lemon and apples. The greens and beans smoothie includes edamame beans that are high in protein and low in fat. This refreshing smoothie also uses low fat yoghurt, spinach, lime, bananas, and apple juice. For something on the thicker side, try the avo super greens super smoothie – avocado blends with low fat yoghurt, spinach, bananas, apple juice, and a super green booster.
Where: Locations here 
We're feeling pretty lucky.. 
7. For a New Foodie Deal: Cha Chaan Teng
What: Running until the end of the month, Cha Chaan Teng in Holborn are getting into the party spirit by offering 50% off food to celebrate its official opening. Tables will be available for lunch and dinner everyday, with the soft launch offer available only through email bookings via 50@chachaantenguk.com.
Why: The menu is a light-hearted take on the café subculture which sprung up after the war and ventured away from traditional Chinese recipes, integrating Western ingredients to appeal to Hong Kong's multicultural population. Signature dishes include crispy duck with French toast and orange maple, and the humble prawn toast gets a lobster-gilded upgrade, whilst large groups can indulge in family-style sharing plates such as chilli tiger prawns with lobster claws and whole crispy sea bream with sha cha sauce. These sit alongside Cha Chaan Teng staples, such as deep-fried peanut butter French toast and classic crusty rolls with fillings including spam and fried quail egg or soy pork chop.
Where: 36-38 Kingsway, London WC2B 6EY