Introducing: the best new menus and openings in London this week. Another week, another opportunity to eat all the food. Here's 5 places in London you need to check out this week:
1. For a New Menu: Chinese Laundry 
What: Chinese Laundry, on Upper Street, Islington, has introduced a selection of new dinner menu dishes for spring. The critically acclaimed 1980s inspired Chinese restaurant which is open for breakfast/brunch alongside a separate dinner menu paying homage to dishes best remembered from owners, Peiran Gong and Tongtong Ren childhoods.
Why: Highlights on the all-day breakfast/brunch menu at Chinese Laundry, served from Friday to Sunday, include cong you bing – Peiran and Tongtong's take on a beloved breakfast classic in China, a crispy scallion pancake, served with a fried egg, bacon and spicy red pepper sauce, and egg hug dumplings – a pork dumpling omelette. The dinner menu, served Tuesday to Saturday from 6pm, includes firm favourites such as shao yang rou, a twice cooked lamb belly, braised in spring onion and medicinal Chinese spices and sweet basil chicken popcorn. Further new dinner menu dishes include traditional Chinese drinking snacks such as street style carcass, a chicken carcass marinated in spicy sauce, deep fried and coated with Sichuan rub, while additions to the main course include stir fried aubergine with pulled hot smoked salmon and Ma Po clams and tofu; a twist on a traditional dish which includes soft tofu, clams and house made Ma Po sauce.
Where: 107 Upper St, Islington, London, N1 1QN
Photo Credit: Issy Croker 
2. For a New Residency: Smokey Tails x Hoxton Square Bar and Kitchen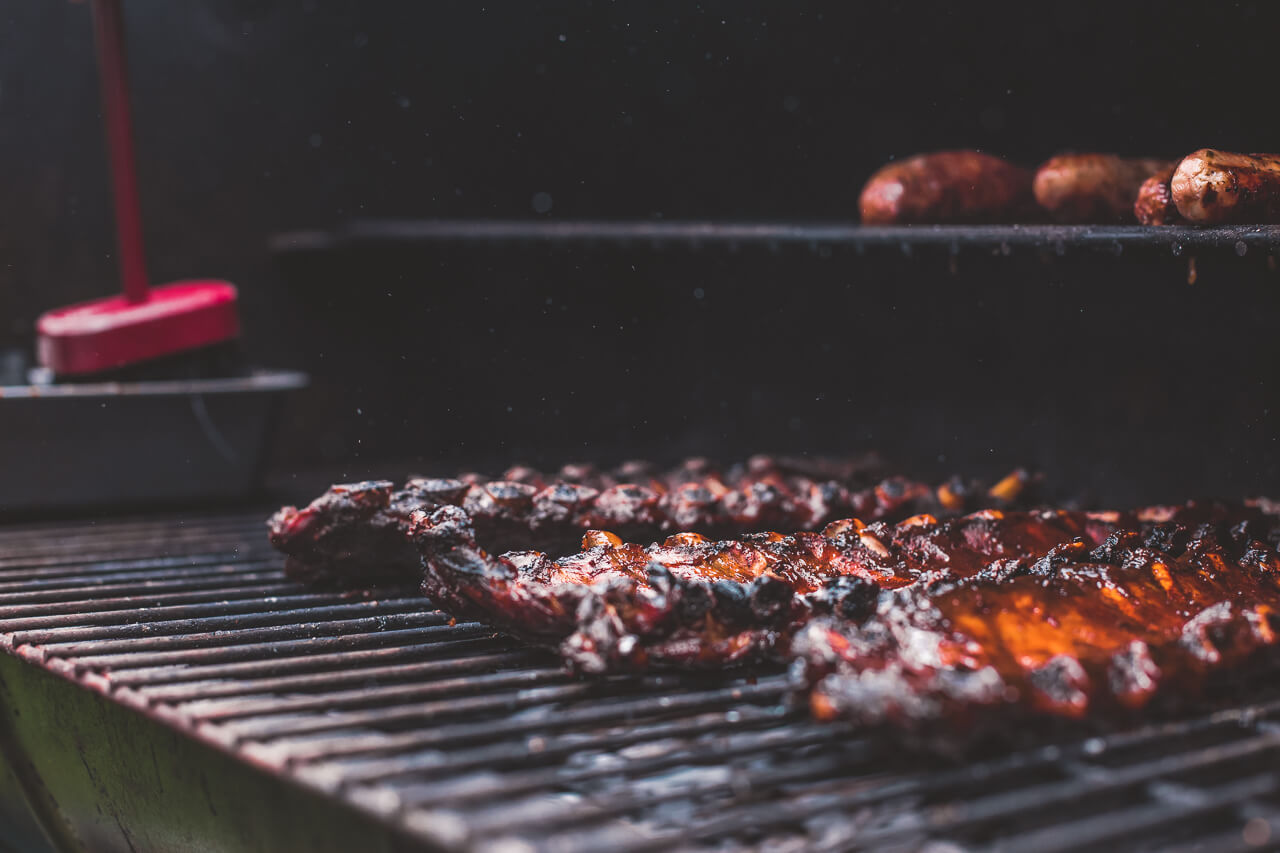 What: Smokey Tails, the cult 'Beats & Eats' pop-up created by DJ Seth Troxler, Wilderness festival co-founder Jo Vidler and flavour technician Jona Ahearne is opening their first  permanent residence in the heart of East London's thriving food scene, at Hoxton Square Bar and Kitchen.
Why: The 64 cover Smokey Tails restaurant will offer lazy lunch and Midwest weekend brunch options, with a snack menu of 'hand to mouth' food served throughout the adjoining bar area of Hoxton Square Bar & Kitchen. And weather permitting, every Sunday will play host to an outdoor BBQ brunch. Think, French Toast and corn meal pancake, twice smoked Toulouse, streaky bacon, with poached egg on a berkswell muffin, and smashed avocado on toast with choice of poached eggs, bacon or smoked salmon. They'll be mixing the hearty family food they have become known for with sharing plates, exotic salad combos, insanely good sides, sumptuous desserts and carefully fashioned cocktails.
Where: 2-4 Hoxton Square, London N1 6NU
Photo Credit:  Khris Cowley for Here & Now
3. For a New Spring Menu: Tom's Kitchen 
What: The Tom's Kitchen restaurants across London have recently launched new spring menus, using the finest seasonal produce to create contemporary British dishes.  The new menus bring back classic dishes that were a favourite when Tom's Kitchen first opened 10 years ago.
Why: Choose from starters such as hand dived scallops with gem lettuce, sorrel and almond vinaigrette; new Season asparagus with mache salad, truffle dressing and pheasant egg, and homemade ricotta with broad beans, peas and gremolata. Main courses include Cornish river trout with roasted cauliflower, sea vegetables, caper and raisin dressing; and pan fried duck breast with caramelised chicory, crushed carrots, watercress puree and orange jus. To finish, enjoy desserts such as Yorkshire rhubarb with custard cream, rhubarb sorbet and marshmallow, and almond and apple tarte fine with almonds and amaretto ice cream.
Where: Locations here 
Photo Credit: David Griffen
4. For Another New Spring Menu: Bel-Air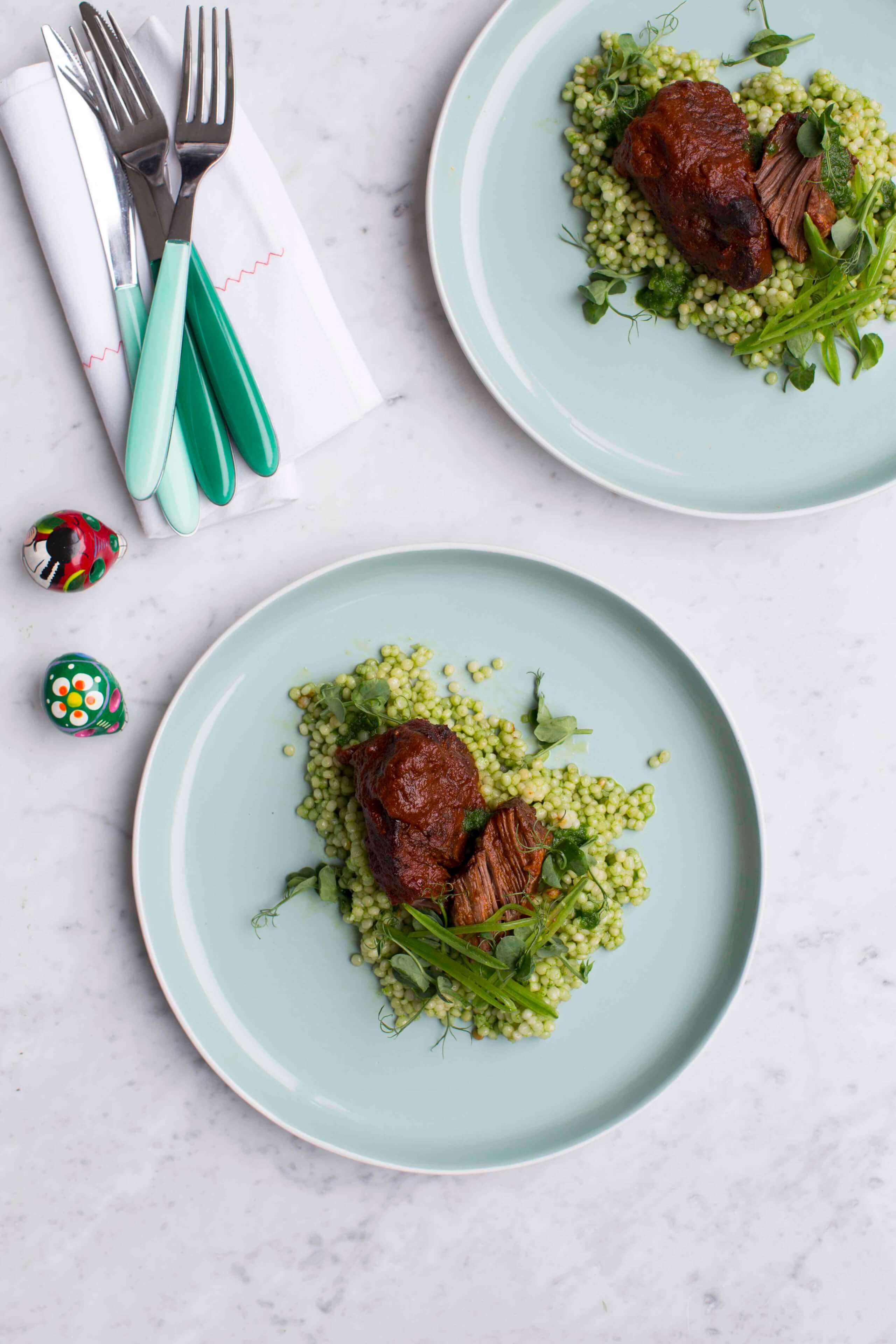 What: Bel–Air, the home of feel good fast food on Paul Street, Shoreditch, has waved goodbye to winter with the launch of a new Spring menu. Founder Andrew Bredon has taken inspiration for the fresh new menu from his time living it up in LA, discovering the best seasonal produce at local farmers markets and hunting down the city's best new street food stalls, health food stores and cafes.
Why: Expect Bel–Air's marble counter to be laden with colourful salad bowls including the cajun sweet potato with cajun yoghurt, rocket and coconut flakes and the courgette with feta; topped with a honey, nigella and goats curd dressing. Come lunchtime, sink your teeth into Ethiopian beef wat – cumin and fenugreek braised beef with giant green couscous and sugar snap peas, and spring vegetable quinoa risotto with asparagus, peas and feta. Keepin' it real with the best natural ingredients, Bel–Air's new Spring menu is low in salt, free of refined sugar and meat and fish comes from sustainable, ethically reared sources.
Where: 54 Paul Street, EC2A 4LN
5. For a New Opening: Charlotte's W5
What: Following on from the success of Charlotte's Place, Ealing Common and Charlotte's Bistro, Chiswick, restaurateur and entrepreneur, Alex Wrethman has opened his third site, Charlotte's W5. The restaurant is one of the first commercial units to open within the Dickens Yard development – a key part of Ealing Broadway's regeneration scheme.
Why: The food menu offers different seasonal modern British dishes made with sustainable, top quality ingredients served as taster, small or large plates. Open for the early rises to the night owls, the breakfast menu includes; Ealing honey granola with plum, quince and yoghurt, cured Salmon and scrambled eggs on toast topped with salmon roe, and lastly, bacon or sausage baps. From noon the menu changes to showcase a variety of dishes – cod loin, clams, kale and parsley mousseline, ham hock served alongside piccalilli, apple and pig's ears, and mackerel fillet, cauliflower,  mint and capers. Gluten-free and dairy-free menus are also available, along with their 38 strong wine list.
Where: The Old Stable Block, Dickens Yard, Longfield Avenue, Ealing, W5