You know the drill by now – here are 5 things you need to eat in London this week. Forks at the ready:
What: Award-winning restaurant and wine bar Verden has introduced a new group dining menu serving hearty 'feasting' banquets which put impressive cuts, including slow roast shoulder of lamb and herb roasted monkfish tail, at the centre of the table. The Sunday roast is now better than ever and we've got a lot of time for that.
Why: The new feasting menus are perfect for groups looking to enjoy a finer and more adventurous take on the traditional Sunday lunch served in the sleek converted Hackney pub building, with Japanese and Scandinavian interiors. Not only are Verden rustling up some pretty amazing cuts of meat, each main course is accompanied by seasonal veg and wine to match. And let's not forget pud – continuing in the sharing vein diners can choose between a choice of two generous dessert dishes like seasonal cheesecakes, chocolate and salted caramel or sticky date pudding. That's a Sunday well spent.
Where: 181 Clarence Rd, London, E5 8EE
2. For a Saturday Menu: Yauatcha City 
What: Yauatcha fans, prepare yourself for some very good news. Supreme Saturdays is a new lunch menu available on Saturday afternoons at Yauatcha City. Tuck into all the dim sum and European patisseries.
Why: At Yauatcha nothing is done by halves and the Super Saturday Menu is no exception. The new menu has been designed to be shared – think a selection of steamed dim sum including har gau, pork and prawn shui mai, Wagyu beef dumpling and a vegetable truffle wrap.  The main dishes to follow have been selected from Yauatcha City's special supreme menu – guests will be given the choice of lobster vermicelli, truffle pork belly and fois gas diced beef and offered one of Yauatcha's famed petits gateaux to end the feast. Wash it all down with one of their infamous lychee martinis. Absolute perfection.
Where: Broadgate Circle, London
3. For Macarons: FAUCHON Pop Up at Harvey Nichols 
What: Stop the press! FAUCHON, the iconic luxury French food boutique is coming to Harvey Nichols and is opening in a matter of days.
Why: Head to the fifth floor of Harvey Nichols to get your hands on a variety of chocolates, jams, biscuits, tea and a selection of macarons in all colours.  With more than 120 years of expertise, FAUCHON is recognised worldwide for its exceptional pastry-making. Serving more than thirty varieties of sweet treats created by the renowned FAUCHON chefs, it is the first FAUCHON pastry shop in London dedicated to "Patisseries de Voyage". Don't forget to buy their madeleines which are baked fresh on site throughout the day.
Where: Harvey Nichols, Fifth floor 109-125 Knightsbridge, London
4. For Something Arty: Frieze Menu at Caravan
What: Caravan, the all-day restaurant and coffee roastery who serve some of the best brunch in London (oh hello, pumpkin waffles) is popping-up at Frieze London for the third consecutive year, this month. Caravan is upping sticks to Regent's Park between Wednesday 14th and Saturday 17th October to cook a cracking selection of dishes.
Why: Reflecting Caravan's signature 'well-travelled' food philosophy which has made its Exmouth Market and King's Cross restaurants London favourites, the Frieze menu will have a strong focus on local and seasonal produce, with classics from the all-day and brunch menus at both restaurants available alongside new dishes created especially for Frieze. Expect a choice of freshly baked breads, cheeses and meats that can be enjoyed alongside salad greens, small plates of Arabica-braised oxtail and parmesan polenta and border herb gremolata as well as a great selection of large plates.
Where: Regents Park, London, NW1 4PJ
5. For a New Restaurant: Bandol 
What: There's a new restaurant opening in Mayfair and we know all about it. Husband and wife team Sylvia Kontek and Vittorio Mongethe the duo behind Margaux (go there for exceptional European dishes and wine) are opening a new restaurant this week. Bandol is all about bringing  Nicoise and Provencal sharing dishes to London with fresh, simple ingredients at the heart.
Why:  Influenced by the flavours and traditions of Southern France, the menu will include dishes such as petits Farcis Nicoise filled with foie gras, yellowtail carpaccio with pomegranate and crispy shallots and a honey and citrus vinaigrette and the fantastic Bandol boullabaisse with red mullet, gurnard, tiger prawns and mussels. The dessert menu is inspired by the sunny climes of the region, with dishes including  fig tart and lavender and thyme ice-cream.
Where: 6 Hollywood Road, London, SW10 9HY
One for luck.. 
6. For a New Flavour: PROPERCORN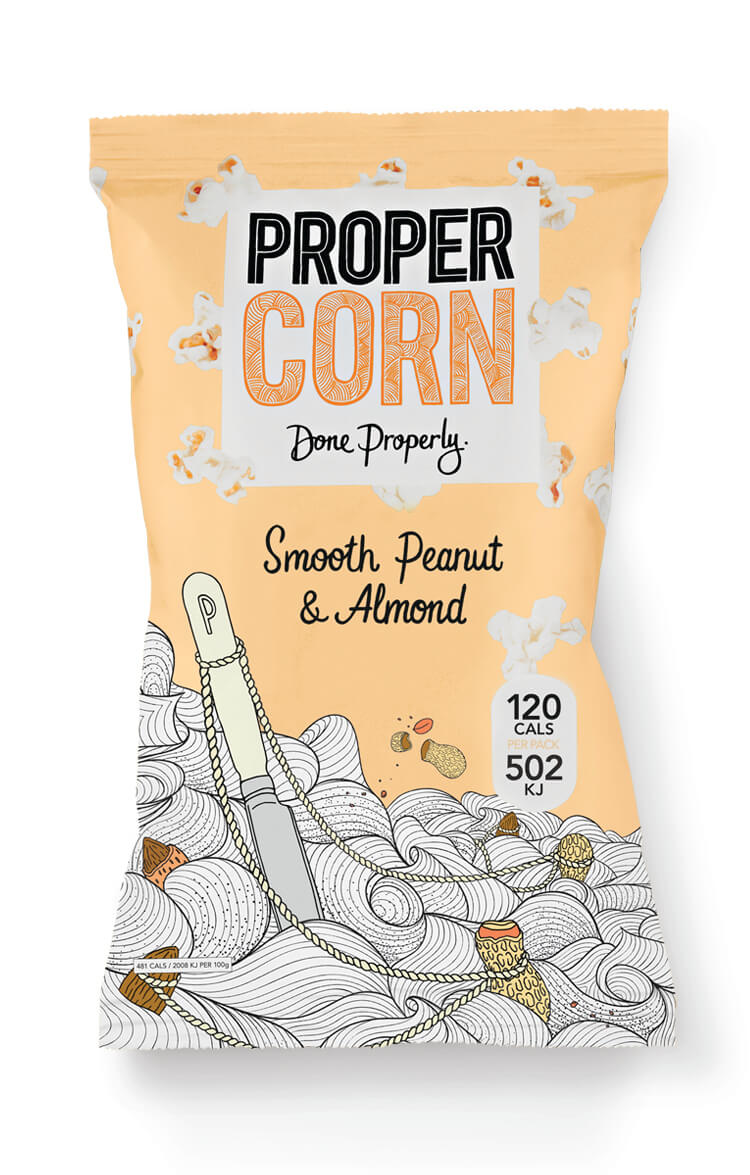 What: If you haven't already noticed, PROPERCORN have added a new flavour to their award-winning range – the downright delicious smooth peanut and almond. Snack time will never be boring again.
Why: Winner of two Great Taste Awards, PROPERCORN is gluten-free and suitable for vegetarians. The chaps at PROPERCORN know their stuff when it comes to creating fantastic popcorn. The new flavour combines smooth almonds from the blossom groves of Andalucía, with rich, protein-packed peanuts. The new smooth peanut and almond offers intensity of flavour without compromising on health. Take our word for it, the new PROPERCORN flavour is totally dreamy.
Where: Buy here. Also stocked in Ocado.