Is it just me, or are these lists getting longer and longer? Solid journalism, right there. Put down those Chinese takeaway menus; here's 20 (yes, 20) things you need to eat in London this week. It's time to discover some great restaurants in London. Enjoy, kids:
What: This spring, The Montagu Kitchen has recently launched a new Sunday brunch dining experience, including bottomless champagne and oysters.
The Lowdown: Come for the Sunday Garden Brunch, which celebrates the best of British produce. The Marylebone restaurant takes inspiration from the National Trust's Chartwell House and Garden and surrounding areas of Kent and brings seasonal British dining from garden to city. The Garden Brunch is inviting guests to enjoy an extended brunch untile 5pm every Sunday and is one of the few London restaurants offering bottomless champagne for the entire 2.5 hour slot.
Price: From £58
When: Every Sunday from 7th April
Where: Hyatt Regency London, The Churchill, 30 Portman Square, Marylebone, London W1H 7BH
What: Nobu Berkeley ST has launched its first ever Omakase menu with dishes chosen by the public. If you're looking for amazing restaurants in London, it doesn't get much better than Nobu.
The Lowdown: The seven-course tasting menu was curated by a group of "Nobu Tastemakers," who taste-tested two versions of each course to decide which ones would make the cut. Available for dinner, the menu includes immaculately prepared dishes of Jumbo Shrimp Ceviche with Caviar; Salmon Confit with Yuzu Jalapeno; a selection of sushi; Grilled Stonebass with Yuzu Truffle Miso; Kombu Crusted Smoked Lamb with Asparagus Salad; Soup; and a Hitokuchi palette cleanser. For dessert, guests can indulge in a rich Black Rice Pudding with Lychee Cream, Miso and Peanut Ice Cream.
Price: £110 per person
When: Available until the end of April for dinner
Where: Nobu Berkeley ST, 15 Berkeley Street, Mayfair, London, W1J 8DY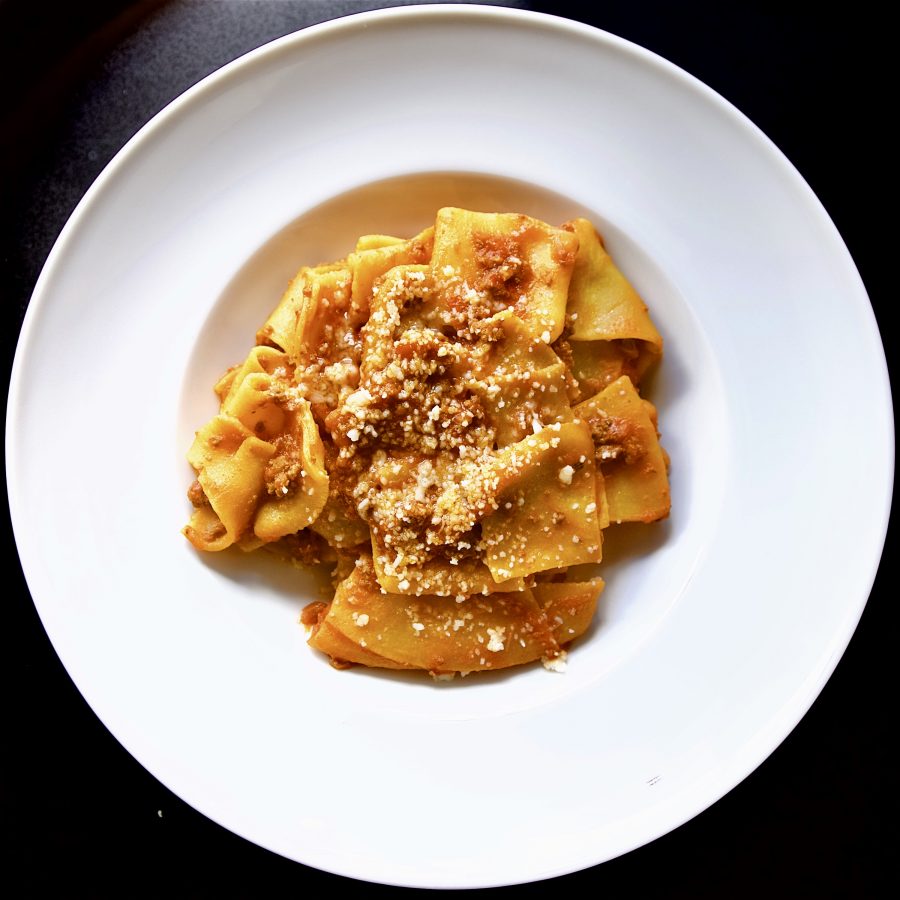 What: Fancy a pasta feast? Check out Al Dente, a pastificio and restaurant in the heart of Fitzrovia – and one of the best new Italian restaurants in London.
The Lowdown: Pastifici come from Italy, and are laboratories where fresh pasta is made daily. Al Dente offers handmade fresh pasta with traditional recipes sourced from Italy's best regions and cooked at the right firmness. Guests at Al Dente can eat Italian dishes at affordable prices and prepare them at home themselves; indulge in Truffle Tortelli or a warm plate of Paccheri with Ragù, and finish with a Cannolo or Tiramisù. Pair each dish perfectly with some of Italy's finest wines on their list!
When: Open Monday-Friday: 11:30am-10:30pm and Saturday and Sunday: 11:30am-10pm
Where: 51 Goodge Street, Fitzrovia, W1T 1TG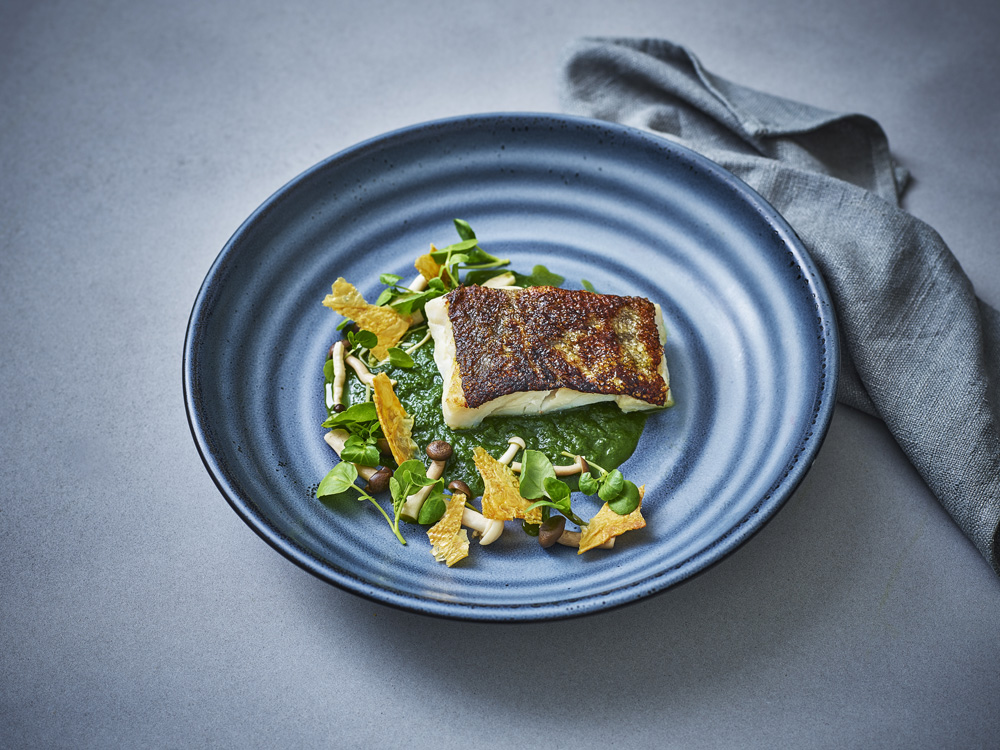 What: Looking for great restaurants in Victoria? Try new all-day restaurant and bar in Victoria, The Soak.
The Lowdown: The latest arrival on Victoria's growing bar and restaurant scene, the concept of The Soak is centered around fermenting, soaking, steeping and brining techniques. One of the biggest foodie trends of the year, fermentation is at the heart of the food and drinks menu with a range of delicious dishes on offer from morning until night. The Soak's drinks list curated by George Angelpoulos, will offer everything from signature 'soaked' cocktails, to The Soak house kombucha, to a carefully selected list of New World, organic and biodynamic wines and a range of craft beers.
When: The Soak will be opening on Thursday 26th April 2019
Where: Terminus Place, London, SW1W 0RP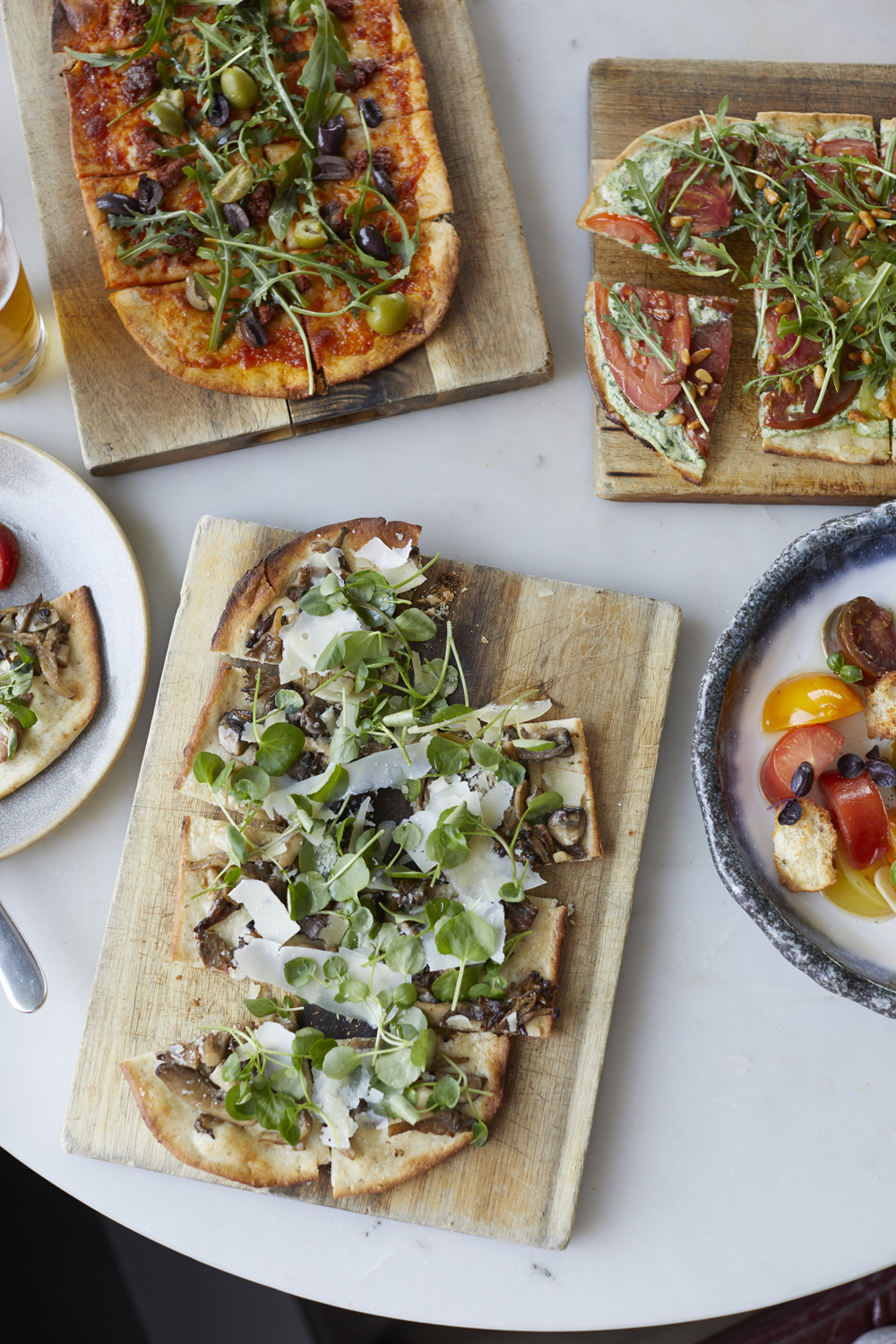 What: One of the great restaurants in London, Sea Containers is re-opening this week following am interior refurbishment with a fresh new concept and menu designed by Head Chef, Neuza Leal.
The Lowdown: With seasonality and ingredient-led cooking at the heart of the concept, the new menu has a Mediterranean influence incorporating fresh ingredients, bright colours and simple techniques. There is also an emphasis on sharing dishes and the menu features a selection of categories including: small plates, flatbreads, salads & grains and large plates. Highlights from the new menu include: Grains, herbs, watercress, pomegranate and pickled onions; Shaved mushroom, manchego, brown butter, pine nuts and truffle and Grilled asparagus, duck egg and Parma ham salad.
When: Open Monday-Friday 12pm-11pm; Saturday and Sunday 5pm-11pm
Where: Sea Containers Restaurant, 20 Upper Ground, London, SE1 9PD

What: Charcoal is the new black at The Plant Hub, who serve a variety of different burgers, each with their own unique toppings inside their home-made gluten-free charcoal burger buns. Vegan restaurants in London don't get much better than this.
The Lowdown: The Plant Hub, created by Salad Pride author David Bez and plant-based chef Lauren Lovatt, create food with a passion. Their entirely organic, gluten-free and plant-based menu changes with the seasons and offers a wide variety of local and sustainable ingredients that not only taste good but are good for you. Their delicious charcoal burger buns, created by in-house pastry chef come encased around a variety of fillings including a portobello mushroom, broccoli, kale and cashew faux gras, an Italian chickpea omelette, oat cheese, red pepper and cheeze sauce or a salted beet with smoked sauerkraut, beetroot butter, hummus and paprika.
Price: From £8
When: Available at The Plant Hub.
Where: The Plant Hub, 217 Mare St, London E8 3QE.
What: Fancy a bit of outdoor dining and drinking? Visit the new opening of Stratford alfresco space Pitch Stratford.
The Lowdown: Open now just down from Stratford High Street, Pitch Stratford is new summer alfresco drinking, dining and event space. Located at Bridge Street, the space has been transformed into a lush jungle backdrop, with street-food vendors, a drinks menu curated by The Umbrella Project, alongside an exciting schedule of music events, cinema screenings and supper-clubs throughout the summer months. During the week, resident DJs and house bands share the stage, providing a playlist tailored to the East London audience. At the weekends, Pitch hosts ticketed "Pitch Presents…" music nights, including headline sets from acts of Norman Jay MBE, Jazzy B and Carl Barat.
When: From 19th April
Where: 2 Bridge Street, Stratford, London E15 3FF
What: Thirsty? Sample the ultimate Bloody Mary bucket list in London with Grey Goose vodka. Grey Goose is working with some of the best bars across London, including The American Bar at The Savoy, The Ned, Blue Bar at The Berkeley and Swift, for a special campaign.
The Lowdown: The Bloody Mary is a staple across London's top bars, with each one claiming their version is the best. From The Blue Bar who consider the Bloody Mary as the missing link between food and drink, to the spicy homemade Umami mix used at The Ned, to the adding of freshly juiced vegetables to create as natural flavours at Swift, each bar has honed their perfect take on the Bloody Mary over the years. From the 24 ingredients that go into the spice mix at The American Bar at The Savoy, Grey Goose has tried, tested and discovered these subtleties to craft the ultimate list.
Where: Kaia at The Ned, 27 Poultry, London EC2R 8AJ. Swift, 12 Old Compton St, Soho, London W1D 4TQ. American Bar at The Savoy, Strand, London WC2R 0EZ. The Blue Bar at The Berkeley, Wilton Pl, London SW1X 7RL
What: ROBATA brings Japanese izakaya dishes and a diverse sake menu to the capital.
The Lowdown: The restaurant specialises in Japan's long-standing grilling tradition. The concept is straight-forward; the menu is broken down into five sections where guests are advised to share a number of dishes between them. Dishes include J.fried chicken bites with Gochujang mayo and fresh lime; miso aubergine topped with pickled shimiji mushroom and ROBATA red chilli; and sweet soy glaze and spring onion pork belly skewers. ROBATA's charcoal-grilled skewers are not to be missed, and are the restaurant's signature for good reason. Using the finest cuts of meat, the skewers are cooked over blazingly hot charcoal, producing sensational results with plenty of flavour in every bite.
Price: The restaurant offers a lunchtime fixed menu where guests can choose 3, 4 or 5 items (£12.50/£15.50/£18.50) from the menu.
Where: 56 Old Compton Street, Soho, London W1D 4UE
What: Your favourite (all pink friendly) vegan joint Kalifornia Kitchen set to open its second pink door at Fulham Market Hall next month.
The Lowdown: The brainchild of vegan influencer and creative power house Loui Blake is happy to announce that Kalifornia Kitchen will have new (second) home in Fulham Market Hall. What will be different you ask? There will be 4 new menu items uniquely created for Fulham Market Hall – they will be doing a Galaxy Bowl with blue spirulina. trendy.
Where: 472 Fulham Road, London, SW6 1BY
What: Want to find great restaurants in London for lobster? Well, contemporary Indian restaurant Kahani, led by Chef Peter Joseph in Sloane Square, has launched a 'Lobster Sale' following the popularity of their fresh lobster dishes.
The Lowdown: All day every Wednesday, you'll be able to tuck into their Tellicherry Lobster Masala for just £19 – and can even pick your own lobster from their live tank in the restaurant. This restaurant is sure to have a Michelin star next October, so its an absolute steal to get fine dining at affordable prices.
When: Launching Wednesday 24th April, all day every Wednesday
Where: Kahani, 1 Wilbraham Pl, Belgravia, London SW1X 9AE
What: Fancy something different this week? You must sample Indo-Chinese cuisine at the new Fatt Pundit in Soho.
The Lowdown: Fatt Pundit has just landed in Soho with its Indo Chinese menu. The hero dish is their delicious Momos; spicy dumplings originating from Tibet with lip smacking chutneys. There's even a momo station at the front of the restaurant which means you can get a quick hit of Indo Chinese during lunch time. Signature dishes also include Shredded Chilly Venison, Rabbit Wontons, Hakka Chilly Paneer Lettuce Cups and Malabar Bream Curry. Don't forget the drinks; they've got plenty to keep you sizzled throughout your visit, from the spicy Guava Chilli Sour, to refreshing Cucumber Cooler.
When: Mon-Sat, 12pm-2.30pm & 5.30pm-10.30pm
Where: Fatt Pundit, 77 Berwick St, Soho, London W1F 8TH
What: Feeling a bit refined? Beck At Brown's has launched AperiTEAvo – a light tea pairing menu, perfect for pre or post theatre dining.
The Lowdown: Building on the rich history of Brown's Hotel and celebrating this quintessential 300 age-old custom, Beck at Brown's has collaborated with Lalani & Co to introduce a contemporary twist on Britain's renowned love for tea. Their new AperiTEAvo menu features fine tea and tea-infused cocktails paired with a selection of delectable dishes from Executive Head Chef Heros De Agostinis such as Rock Oyster with blackberry, hibiscus tea jelly and beetroot cream. Lalani & co's exclusive single batch teas are handpicked and harvested from family gardens. Guests are invited to enjoy the single batches alone or theatrically incorporated into refined cocktails such as the Nitro-green, reflecting the vibrancy of the green tea field landscape in Japan, a velvety cocktail infused with Nitro, Matcha and Dry Vermouth.
When: Mon-Friday, between 3pm & 6pm
Where: Beck at Brown's, Albemarle St, Mayfair, London W1S 4BP
What: Passionate about pizza? Join the crews behind The Five Points Brewing Company and Young & Foodish at the Pembury Tavern this week as they announce the pizza greats competing at this year's London Pizza Festival.
The Lowdown: Grab a slice of the action this week as London Pizza Festival official partners The Five Points Brewing Co are hosting a London Pizza Festival launch party at the Pembury Tavern in Hackney. With great beer, goes great pizza and as official partners of the festival, guests are invited to chow down on The Pembury's very own New York style Neapolitan pizzas and indulge in a selection of Five Points beers. Stone-baked for a crisper crust, pizza's come loaded with toppings like the Norma with Aubergine, Smoked Scamorza, Gran Moravia, Fresh Basil, Pink Peppercorns, alongside vegan faves such as the N'Dont Ya with Housemade Vegan Nduja, Broccoli, Black Arts Vegan Mozzarella, Red Onion, Rosemary, Garlic Oil, Sesame Crust. 
When: Thursday 25th April, 6.30pm-9.30pm
Where: The Pembury Tavern, 90 Amhurst Road, London, E8 1JH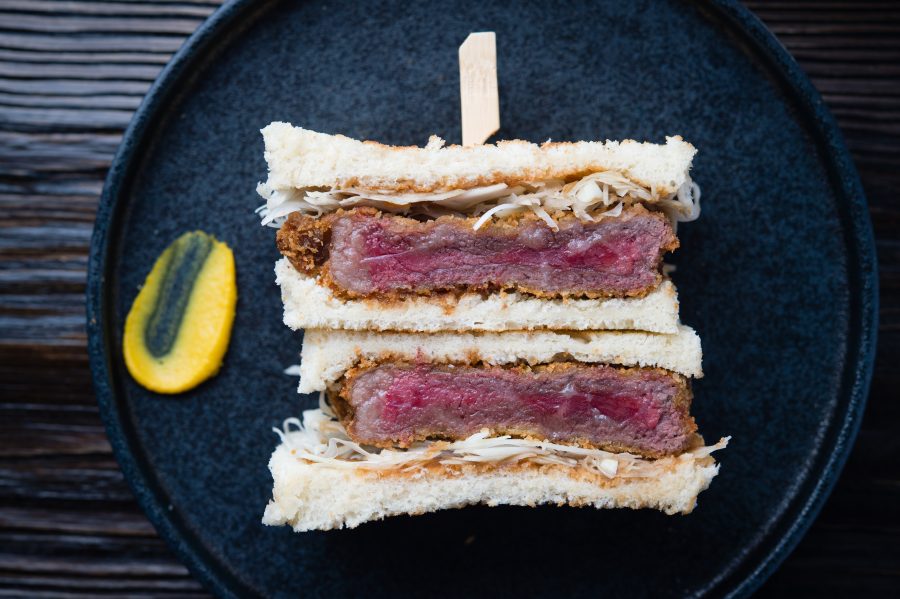 What: Think you've tried Katsu? Think again. Try the Wagyu Katsu Sando at the Asian-inspired Vintry Kitchen on the ground floor of the newly-opened Vintry & Mercer hotel.
The Lowdown: Vintry Kitchen is located in the new Vintry & Mercer hotel, in an elegant but informal room decked with geometric tiled floors, marble-topped tables, leather banquette seating and a wine barrel-lined gantry. The kitchen is overseen by Executive Chef, Chris Golding. The menu incorporates the flavours of Asia with dishes such as tuna tartar with wasabi, soy & Oscietra caviar, chicken kariage & kimchi steamed buns, and sweet soy-braised beef ribs, but star of the show is the wagyu katsu sando with tonkatsu sauce, mustard and white cabbage.
When: Lunch Monday –Friday 12 noon – 2:30pm | Dinner Monday – Sunday 6:30pm – 10:30pm | Brunch Saturday & Sunday 11:30am – 3pm
Where: Vintry Kitchen, Vintry & Mercer hotel, 20 Garlick Hill, London, EC4V 2 AU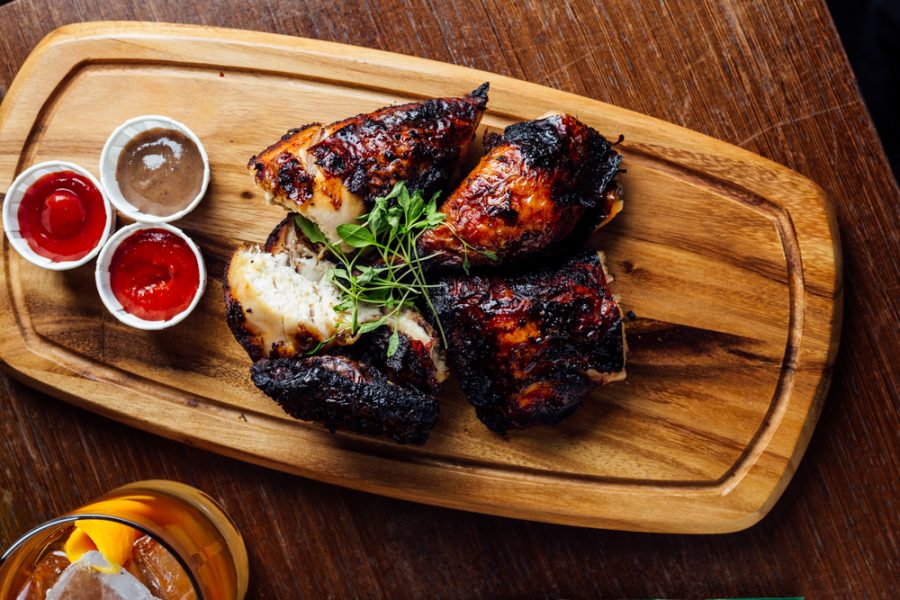 What: If you love the spicy-sweet taste of tender charcoal grilled and smoked jerk cooking, refreshing Jamaican beers and rums, the easy vibe of reggae music and the laid back ambience of a fun and sassy social hang out then you'll love Rudie's. 
The Lowdown: All Rudie's 'real jerk' is marinated for at least 24 hours and they only use traditional jerk drums for cooking, using real coal, not gas, and adding carefully selected wood chips that give it the faint smoky flavour that restaurant critic, Grace Dent, claims gives it a "bonfire-scented, gloriously blackened in parts while remaining moist" finish.
When: Get down for Half Price Jerk Mondays when you eat in and the Bottomless Rum Punch Brunch every Saturday and Sunday.
Where: Rudie's, 50 Stoke Newington Road, London N16 7XB
What: To celebrate the start of spring, Jason Atherton's flagship bar The Blind Pig have launched their new cocktail menu 'The Picnic Edition' inspired by British spring drinking, sparking memories of classic picnics with playful twists on iconic alfresco drinks and snacks. 
The Lowdown: The speakeasy will welcome the first signs of sun with a menu inspired by iconic alfresco drinks and snacks including; Rhubarb and Custard served in the style of a classic English Trifle featuring rhubarb wine, Martini Bitter, English vermouth, Hayman's Sloe and topped with whipped custard and a wafer; Cucumber Fizz will include cucumber gin, elderflower, pear, cucumber puree, citrus, egg white and fizz and a crowd-pleasing Pink Lemonade, made with Limoncello, Aperol, Rosé, pink grapefruit, lemon, hibiscus and topped with Sekforde tonic. The 'Picnic Edition' will see The Blind Pig's new cocktails served in playful glassware in shapes such as soda pop cans and jam jars, with the menu itself featuring stylish illustrations reminiscent of theEnglish countryside. 
Price: From £11.50
When: Available now at The Blind Pig
Where: 58 Poland St, Soho, London W1F 7NR
What: Santa Nata, London's newest pastelaria has just opened on Russell Street in Covent Garden, serving fresh handmade pastel de nata every day.
The Lowdown: Santa Nata specialises in one hero product: authentic Portuguese custard tarts. The bakers have perfected the closely guarded recipe to ensure the perfectly sweet creamy egg custard is nestled in crisp layers of the flakiest, buttery pastry. An all-glass façade allows customers an exclusive insight into the world of Pastel de Nata production. Stand at the counter and eat warm Pastéis de Nata, dusted with a little ground cinnamon or icing sugar whilst master pastry chefs work their magic; delicately rolling, shaping and filling. Tarts continuously come out of the oven so just listen out for the bell signifying a fresh batch.
When: Launched this week, with another site to open on New Row next month.
Where: Russell Street, Covent Garden
What: This Thursday 25th April, brand new Richmond restaurant and bar 144 On The Hill launches. We predict it's going to be one of the new great restaurants in London, south of the river.
The Lowdown: Taking inspiration from the town's rich heritage and the flora and fauna of Richmond Park, 144 On The Hill is an all-day dining destination serving 'Turf to Table' inspired menus that will change each season. Featuring hearty classics such as venison Wellington, braised Surrey lamb in Chapel Down Pinot Noir ragù with homemade pappardelle and rhubarb bread and butter pudding. Delicious vegan and vegetarian options are also available. Get into the weekend spirit with a bottomless brunch, every Saturday and Sunday guests can enjoy free-flowing prosecco or Bloody Mary's for 90 minutes!
Price: Main dishes start from £11, Bottomless brunch starts at £23 for a 90 minute sitting
When: Open every day for breakfast, lunch and dinner
Where: 144-150 Richmond Hill, Richmond-Upon-Thames TW10 6RW