What better way to kick off London Cocktail Week than by drinking all the cocktails? We've found the best one-off tipples you should be trying this week. Happy sipping, London:
1. For Something Sweet: OXO Tower
What: Bubble Gum Cocktail – Crystal Head vodka, Chase rhubarb vodka, strawberry shrub, lime mix, bubblegum essence, milk, topped with cream soda
Drink It: This year, the Bar at the OXO Tower have teamed up with Crystal Head to offer London Cocktail Week wristband wearers a cocktail guaranteed to take you back to your childhood. Created by the OXO Towers' bar team, the cocktail combines bubblegum infused flavours with a gobstopper garnish and Crystal Head's award-winning vodka – one of the purest spirits available, to create an unforgettable cocktail experience.
Price: £5 to all LCW wristband holders (12.95 for non LCW customers)
Where: Oxo Tower Wharf, Bargehouse Street, South Bank, London SE1 9PH
2. For Something Cold: The Art of the Old Fashioned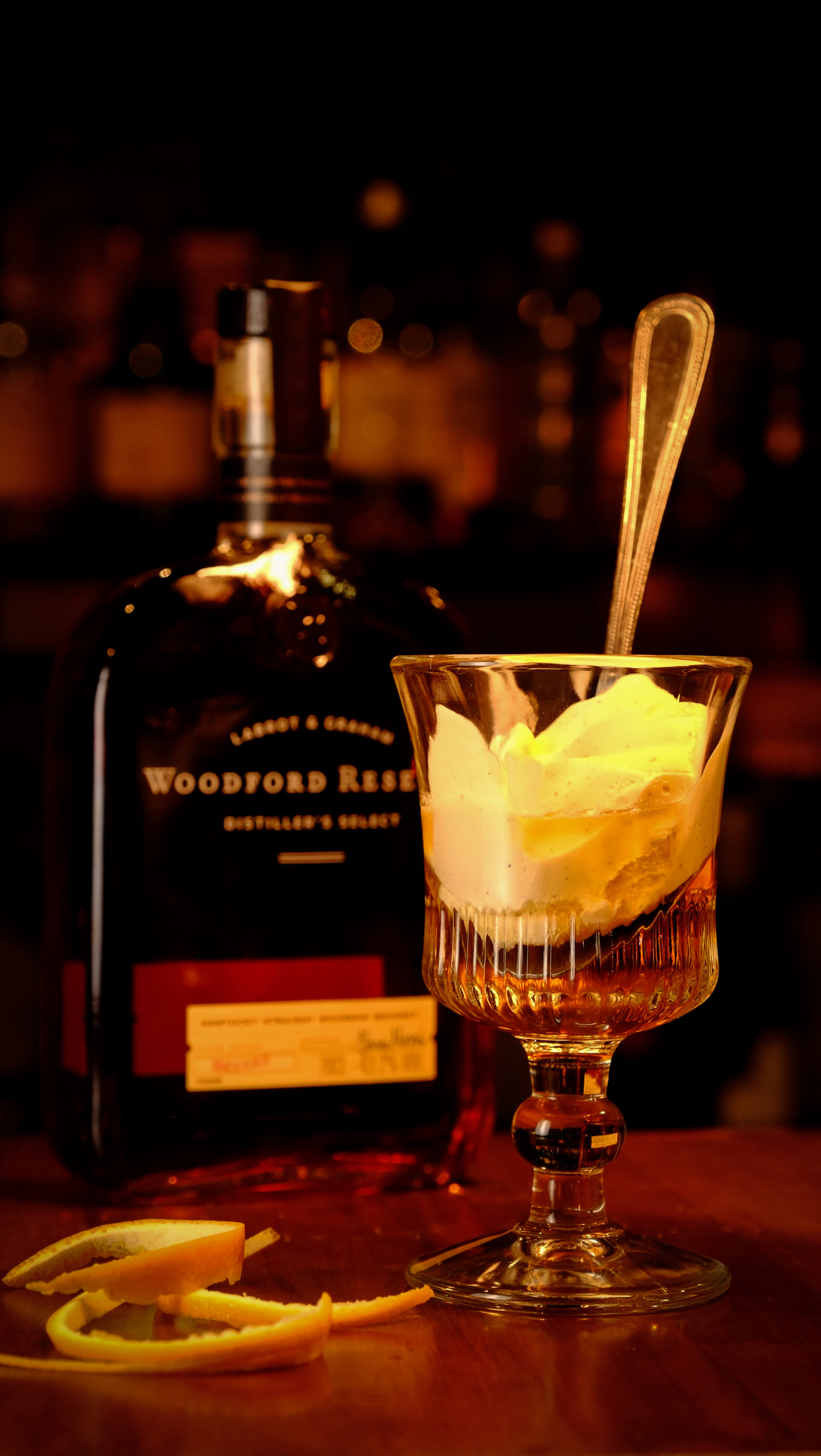 What: Disappearing Dining Club Old Fashioned Float – Ball of Woodford Reserve Old Fashioned ice cream and a splash of Woodford Reserve. Served in a glass, with a spoon and orange peel garnish
Drink It: Specially for London Cocktail Week, Craft bourbon Woodford Reserve have launched The Art of the Old Fashioned, a one-of-a-kind bar celebrating the classic American cocktail. The new menu has been curated by international bartenders from across the globe who have all been given the chance to showcase their finest Old Fashioned.
Price: £9 without a wristband and £5 with a LCW Wristband
Where: 347 Old Street in East London EC1V 9LP
3. For Something Fruity: G&Tea Bar
What: The Pink Panther- Greenalls dry gin, Passoa, lemon juice, sugar syrup, 1 egg white and fresh raspberry
Drink It: The G&Tea bar at Manhattan Grill (a place that cooks steaks like no other) is not only celebrating London Cocktail Week with their new cocktail, The Pink Panther, but also Breast Cancer Care Month. The cocktail is new to the menu and will be available throughout October. Bottoms up.
Price: £10
Where: 22 Hertsmere Rd, Canary Warf, London E14 4ED
4. For Something Different: Dirty Martini
What: Smoked Tea Daiquiri –  Plantation 5-year rum, chipotle smoked black tea, maple syrup and lime juice
Drink It: Dirty Martini, sitting right at the heart of London's vibrant cocktail bar and night life scene, has launched an innovative and exciting new cocktail in honour of the week and it tastes sensational. The cocktail was created by Tom Cole, Dirty Martini's Product Innovation and Development Manager who wanted to showcase innovative new ingredients and it has worked – this cocktail is a thing of beauty.
Price: £5
Where: Locations here 
5. For Something Fizzy: The Art Deco Bar
What: The Tanqueray No. TEN French 75 –  Tanqueray No. TEN, lemon juice, sugar syrup. Topped with champagne and a twist of lemon. 
Drink It: The Tanqueray No. Ten French cocktail is available at The Art Deco Bar within World Class London Cocktail Week Hub. For all the London cocktail goers out there, make sure you visit the hub. We're taking about new pop-up bars, masterclasses and limited edition cocktails. If there's one place you should be visiting on London Cocktail Week, make sure it's this one. 
Price: £5 with a LCW wristband
Where: 51 Poland Street, London W1 7LZ
6. For Something Iced: The Bulleit Woody Trailer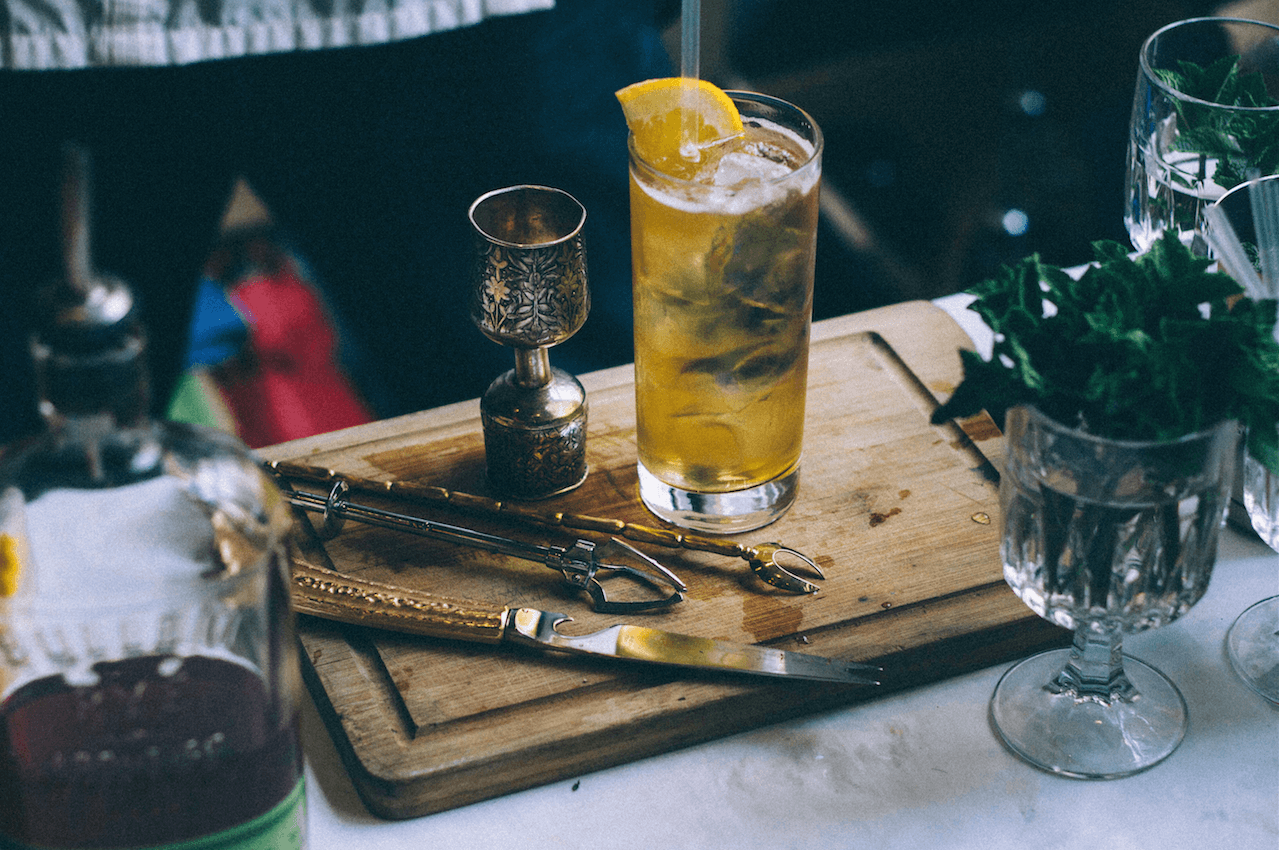 What: The Bulleit Kentucky Ice Tea –  Bulleit Bourbon, creme de peche, sweetened earl grey tea and orange bitters.
Drink It: The Bulleit Woody Trailer is making its appearance for the first time ever during London Cocktail Week. Showcasing delicious Bulleit cocktails, such as the Kentucky Ice Tea – the Bulleit Trailgate Trailer will take over an area of Spitalfields market, right in the middle of the LCW action. The trailer will allow drinkers  to experience the raw Bulleit charm, the Trailer offers some downright delicious cocktails created by Bulleit Ambassador Andrea Montague.
Price: £5 with a LCW wristband
Where: London Cocktail Week Spitalfields Hub
7. For Something Infused: The Vault at Milroy's of Soho
What: Liquid Dream – pear, honey and rosemary infused bourbon and lemon zest
Drink It: Hidden underground gem The Vault at Milroy's of Soho have just released their new autumn cocktail menu just in time for London Cocktail Week. All cocktails are made with home infused sprits such as vodka infused with Granny Smith Apple, gin infused with lavender, saffron gin and home spiced rum.  Unusual homemade bitters made with hops, grapefruit, chocolate and rhubarb are also added to cocktails for an extra kick.
Price: £9.50
Where: 3 Greek Street, London, W1D 4NX
8. For Something Citrus: Pococello
What: Poco Tonic – Pococello, Fever Tree Tonic and Lemon
Drink It: Pococello have collaborated with the world-renowned Chase Distillery to serve the very best limoncello at London Cocktail Week with their special cocktail made using the purest Amalfi lemons blended with England's finest spirit. Prepare yourself for ice cold shots, Pococello Tonic and the dangerously tasty Pococello Granitas.
Price: £5 with a LCW wristband
Where: Spitafields Market
9. For Something Whiskey-Based: Smith & Whistle
What: Original Sin – Jameson Caskmates Irish Whiskey, red wine reduction, spiced syrup and stout foam
Drink It: Mayfair's newest local Smith & Whistle have launched Jameson Caskmates, a collaboration between Jameson Irish Whiskey and the Irish micro-brewer, Franciscan Well. To celebrate the launch, head Bartender Ettore De Salvia and the team at Smith & Whistle will be serving up an excellently created cocktail, Original Sin featuring notes of coffee, cocoa, butterscotch and gentle hints of hops
Price: £5 with LCW wristbands
Where: Smith & Whistle, The Park Lane Hotel, Piccadilly, W1J 7BX
10. For Something Quirky: ROKA 
What: Bitter & Twisted – Taketsuro pure malt, fernet branca, coffee buckwheat honey & miso
Drink It: Shochu lounge and all ROKA bars have been working exclusively with Nikka Whiskey to bring a collection of new cocktails to their menu to celebrate London Cocktail Week in style. The menu features a range of different cocktails for all pallets, with each cocktail matched with a different dish on the menu. The bitter and twister cocktail is best drank with the peanut chocolate isubo, ooh-er.
Price: £9
Where: Locations here