On the 4th July, our starred and striped friends across the pond celebrate their independence (from us, in case you were wondering). Although we are a long way from the land that brought us cheese fries and Oreos (thank you, America) London does the 4th of July pretty darn well. We've sought out some awesome food and booze-fused places to help you celebrate with London's American friends. And as if y'all ever needed an excuse to eat a lot of pulled pork, hot dogs and key lime pie, here it is – Independence Day:
1. For Hot Dogs: The Blues Kitchen
What: This year The Blues Kitchen is going all out with 3 days of eating a lot culminating in a night of Southern Rock. If you fancy yourself as a big-eater, enter their famous hot dog eating contest where 20 challengers will compete to eat as many apple hot dogs in thirty minutes. The winner gets a meal for two at The Blues Kitchen. But if you want to go all out, this year there are also spicy chicken wing and hot chilli eating events – enter all three and you could win a probably much needed membership at Gym Box!
Where: The Blues Kitchen, Camden NW1 7JN
When: 1st-3rd July – tickets available in advance
2. For Class: The American Bar at The Savoy
What: If stuffing yourself silly with hot dogs isn't your thing, The Savoy's American Bar brings a little sophistication to the table. When transatlantic travel became more popular in the early 20th century, "American" bars started popping up over London, serving American-style drinks. Steeped in history, the American bar is one of London's original "American" bars. Enjoy delicious cocktails, many of which were created by the Savoy's early barmen. Our favourite is the White Lady (a delicious mix of Bombay Sapphire gin, dry orange liqueur, fresh lemon juice, and a dash of egg white) which was created by Harry Craddock, head barman in the 1920s and 30s.
Where: The Savoy, WC2R 0EU
When: Monday to Friday 11:30am to midnight; Sunday 12pm to midnight
What: Diners are synonymous with real American food – think pancake mountains, waffles and maple syrup and vats of coffee. And London's version doesn't do too badly in the food stakes. The Diner serves breakfast, lunch and dinner and yes, they do take out! If a 4th of July brunch sounds like a perfect start to Independence Day, The Diner's menu is vast and includes American favourites as well as some more genteel options such as avocado on sourdough and smoked salmon with scrambled eggs. Lunch and dinner are what you would expect – burgers, chicken wings and cheese fries – plus a few 4th of July specials like the insane-sounding S'mores dessert (Graham crackers, toasted marshmallow and Nutella). Indy Day food here is seriously gluttonous, seriously tasty and obviously washed down with an Oreo milkshake.
Where: Various locations in London
When: 4th July, booking recommended
Photo by Paul Winch-Furness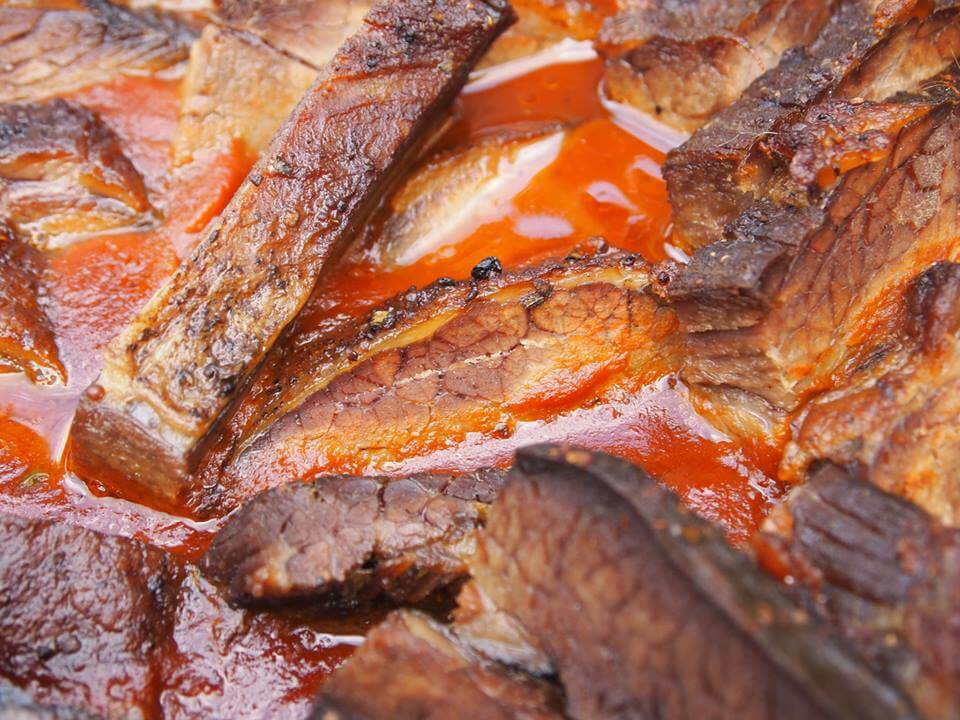 What: On the face of it, there is absolutely nothing American about The Drapers Arms. But, on the 4th July, the pub shakes off its British-ness and goes all American with an all-day, all-night BBQ. There will be an all-you-can-eat style BBQ where you pile your plate high with ribs, slaw and smoky beans as well as American craft beers on offer. If the weather is good, you can hang out in the garden and imagine you are in kicking back in the Deep South. Tickets can be purchased in advance via Edible Experiences.
Where: The Drapers Arms, Islington N1 1ER
When: 4th July; tickets available in advance
5. For Lobster: The Big Easy, Covent Garden
What: With a daily Lobster Fest and meat which is smoked in their in-restaurant smoking pit room, this place has US of A written all over it. If their "X-rated shake" with banana liqueur and peanut butter ice cream isn't enough to lure you in then think about the door-stop sized cheesecake dessert. Don your plastic bib, devour your butter-covered lobster, lick your lips and then wander down to the South Bank to take in a few 4th of July fireworks.
Where: Covent Garden and Chelsea
When: 4th July – bookings recommended