Hotel bars can often be charmless places. The peripatetic nature of a hotel doesn't lend it itself to building atmosphere and you get the feeling most are there simply waiting to move on somewhere else. But Artesian at The Langham is oh so very different. The room is all 1920s Art Deco grandeur but with bags of noise and buzz and soul. Baz Luhrmann's Gatsby is the closest I can pin it to.
Artesian at The Langham: The Lowdown
The bar has all the classics that one would expect of a high end drinkery but I was there to taste their new menu, Artesian Moments; a collection of 17 cocktails inspired by life's milestones. Having scoped it out online I came with a little trepidation, mentally bracing myself for something poncy, pretentious and over indulged. But it's not. It's fantastic. Every element has been meticulously thought through, even the menu itself is a thing to behold – something that wouldn't look out of place in an art gallery.
Artesian at The Langham: Drink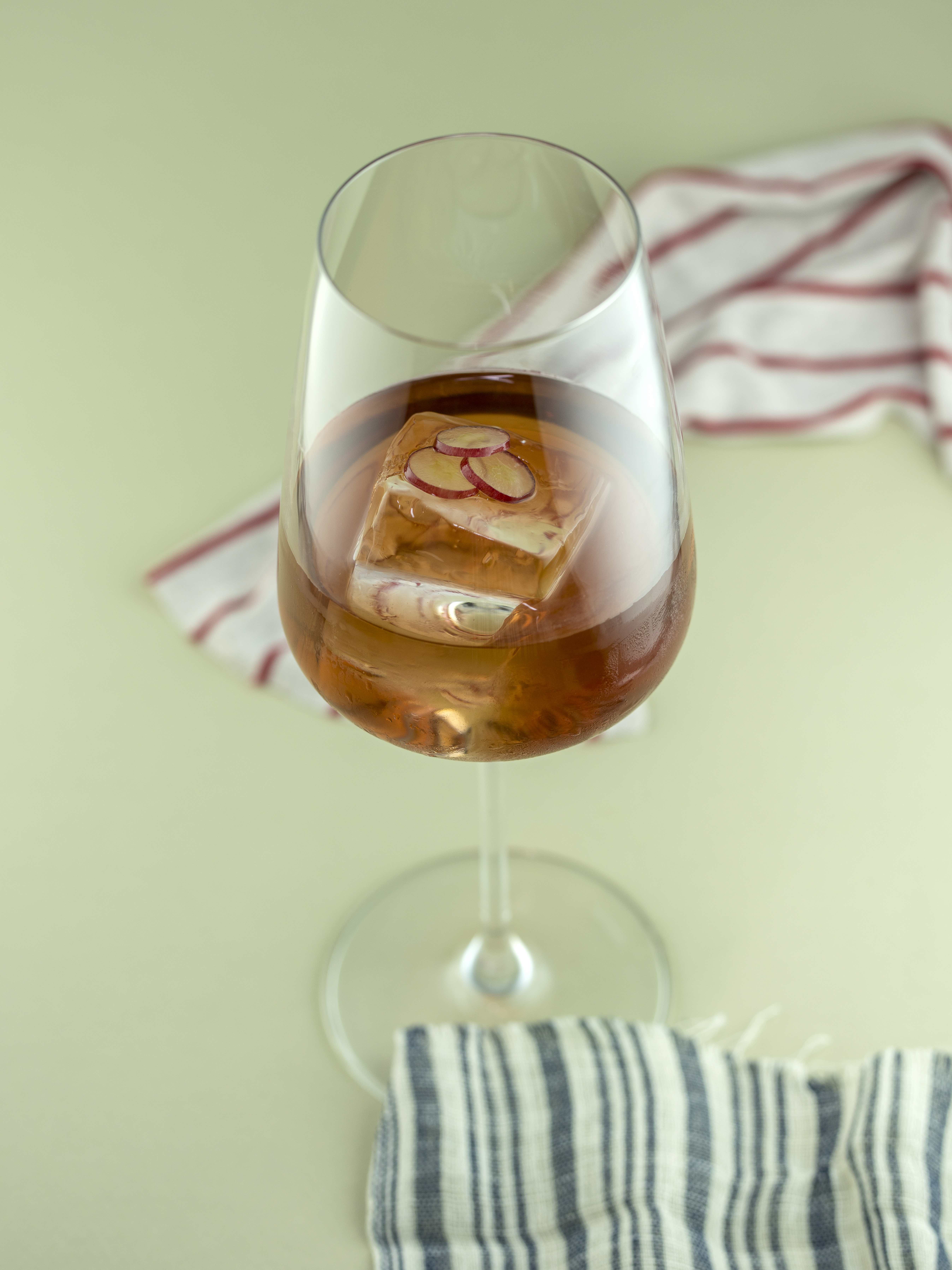 A grapefruit infused palate cleanser was so cold and refreshing, washing away the taste of lunch and perfuming it ready for the feast to come. As Eric Cartman might say, this is what you drink, before you drink, to make your more thirsty.
You Turned 30 seemed most appropriate for me (sadly). Glenfiddich 15, Sauternes, orange wine and isolated tannins (some stone cold Heston wizardry) was probably the most elegant drink I have been served. A precariously thin stemmed wine glass held a block of ice that looked hewn from the Giants Causeway (but see through – obviously). Sweet wine on the nose gave way to the warm whisky, all smoke and leather but no acrid harshness. It was everything that being 30 is; the long for sophistication, warmth and comfort but still clinging on to just enough of that childish sweetness – like buying your first flat but still asking your dad to put the shelves up. Genius.
Chatting to the barman (deputy head I believe, but ALL of them were charming) I regressed and opted for You Turned 18. Tequila, tomatillo, pineapple, pilsner and smoked salt spray. Long, cold, refreshing, complex, balanced. No horrible tequila taste but enough of a hint to remind you of those ill feted nights at the Dog and Duck – in a good way. All of the rush of the independence and the newness of it all but none of the shame, regret and sick.
My best laid plans to stay just for 2 were long scuppered so to bookend the evening I was steered to the "You finally retired" by bar manager Ana. Again. Painfully elegant. Juicy juicy melon and gorgeous anis from a generous measure of absinthe. Conjures up dreams of an after lunch digestif in the French sunshine. Magical.
The snack menu is small – as it should be, it's a snack –  but well thought through and I can highly recommend the gyoza. But it's the drinks that keep you here. This is not cheap. Have no illusions. But you get some bang for your buck. This is sophisticated, lively, delicious, playful and definitely worth a visit.
For more information on Artesian at The Langham, see here. 
1C Portland Pl, Marylebone, London W1B 1JA