Londoners need beer. Parched, many fight their way to the bar, squealing for five odd Coronas before happy hour ends. Some imbibe sundowners, as their shoulders drop and a rosy glow spreads-tomorrow becomes an issue for a future self. A new breed scout out the next, novel, hoppy hit in the craft beer revolution. As the price of drinking out soars, we are demanding more originality and substance for our buck.
The George & Dragon Brewpub, Acton, is the Willy Wonka of all things malted. Set into the back wall of the establishment's former dusty functions room is the Dragonfly Brewery. In gleaming tanks, pints for the pumps are mashed, fermented and mixed. Here you can sip beers at the circular bar and oversee the brewery's proceedings, revelling in the bready aromas which seep through the room. We are hooked on the idea that drinking fits around the everyday brewing process.
Pack in your latest diet and tuck into the pork scratching laced scotch eggs and deep fried macaroni cheese – so wrong that it's right. Wash it down with a pint or two of Achtung! A German style Weiss Beer, which is rich, smooth, creamy and just slightly floral. Find that little pouch of space reserved for afters and indulge in the Oreo Cheesecake, in earth shattering union with 'Two O'clock Ordinary'- a brew packed full of caramel, chocolate and treacle.
If you can't make it to Acton, don't despair. There are plenty of movers and shakers to sip. Embrace the beers but beware, it might lead you into a spiral of investing in taxidermy, chunky rimmed specs and hair scrunchies.
What: Redchurch Brewery, Bethnal Green
Tucked away in the vibrant streets of Bethnal Green lies the railway arch, home of taste masters, Redchurch. These unapologetically edgy beers are bottled live to allow the brews to fully mature and the flavours to sting.
Try: Sip the Bethnal Pale Ale (5.5%abv)- uniting English and American malts with citrusy hops, this slick tongue tantaliser has a just touch of golden caramel and a pinch of lingering bitterness.
Visit: The Redchurch Tap Room opens its doors Thursdays 6-11pm and some Saturdays. Perch on old beer crates and sample the range, on-tap, or in bottle. This hidden gem is often buzzing with fantastic live music, which is at times muffled by the rumble of trains overhead.
What: Brew By Numbers, Bermondsey
In the heart of Bermondsey lies London's grown-up answer to 'Paint By Numbers'. In one of Britain's smallest brewhouses, pokey concoctions are blended for those who crave refreshment with added spunk, but don't fancy tucking into Special Brew tinnies.
Try: Brew By Numbers has a wide range of beer styles to choose from. Start with 02/09 Golden Ale Summit & Nugget. Despite sounding more 'MacDonald's Happy Meal' than beer, this is a light and floral drink, with just enough nip and ball.
Visit: Brew By Numbers opens its doors to the public every Saturday 10:00-17:00- they may well have something marvelously mind-boggling awaiting you.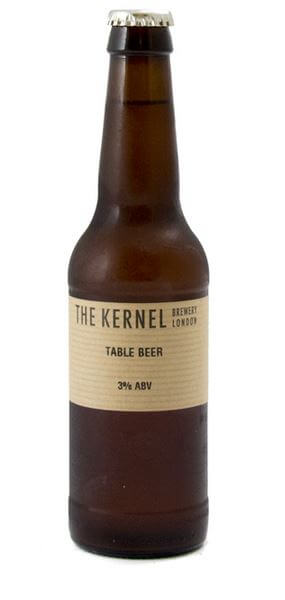 What: Kernel Brewery
With their trademark parcel paper label, Kernel are stripping back brewing to concoct fantastic everyday drinking beers. Just like Redchurch, beers are bottled live, to ensure the brews are given ample time to mingle. Unlike most, the brewers have no permanent range, the selection varies week-on-week, along with the respective alcoholic content.
Try: Start with the Table Beer (3.2%abv). A great IPA for session drinking, with plenty of grapefruit and peach, and a cheeky smatter of bitterness.
Visit: Open on Saturday's (9am- 2pm). Kernel sell beer directly from the brewery- check the website first to see which beers will be on offer.
Since 2008 Duncan Sambrook has been constructing his beer range. He packed in his city job, to lead the charge in bringing brewing back to the heart of the London. An unfussy range, which revolves around traditional methods and English ingredients.
What: Named after the river that meanders through Battersea, Wandle Best Bitter is the breweries original beer (3.8%abv). This easy drinker is one to circulate around the table- packed full of spice and lemon, and just a touch of tart bitterness.
Visit: Brewery Tours run the 3rd Wednesday of the month, private tours are available on request.
Mid-week supper – Franco Manca have got the winning formula, keeping it simple with a choice of 8 pizzas- including a daily meat and vegetarian special.
The lip smacking sour dough base is risen for 20 hours and then sprinkled with Great British mozzarella style cheese from Somerset and rare breed meat from Gloucestershire. Said pizzas are then charred in the wood burning 'Tufae' brick oven.
Wash down with 'No Logo' IPA or Lager, craft brewed for the restaurant in The Cotswolds. For around £3 a-pop, this is some of the best value in town.
*Be warned Franco Manca is not for those looking for comfort dining- they have more of a cram them in to win vibe.
Franco Manca has ten restaurants throughout the capital, we suggest heading to 76 Northcote Road
Tips for where to buy craft beer: If you fancy sipping something new, head down to one of these specialists-
Drink of Fulham- 349 Fulham Palace Rd, Fulham, SW6 6TB-  Open 2pm-8pm, Tuesday to Friday (11:30am-8pm Saturday)- a true beer emporium
Beer Boutique- 134 Upper Richmond Road, London, SW15 2SP- 12pm-8pm, Sunday to Wednesday, Friday & Saturday 12pm-9:30pm.
Utobeer Cage– Borough Market, London, SE1 1LT- Thursday-Saturday- Fantastic range of 700 beers to chose from at any one time.