To celebrate UK Coffee Week, we've teamed up with our pals over at Smarter who have created a guide to coffees around the world, designed to help every tourist drink like a local. Bottoms up:
1. Kaffeost: Finland
What: Believed to consume twice as much coffee as their European neighbours, Fins have an unusual coffee of choice. The Kaffeost is black coffee poured over chunks of local cheese, Juustopeipa. Yes, you read that correctly – cheese. While an unexpected combination, locals love it.
Where: Cafe Regatta – this outdoor café, located by the sea in Toolo is one of the few traditional cafés to serve this delicacy. It's vintage interiors and huge outdoor terrace has made this place one of Helsinki's hottest coffee hangout.
Address: Café Regatta, Merikannontie 8, Helsinki
2. Café des Epices: Morocco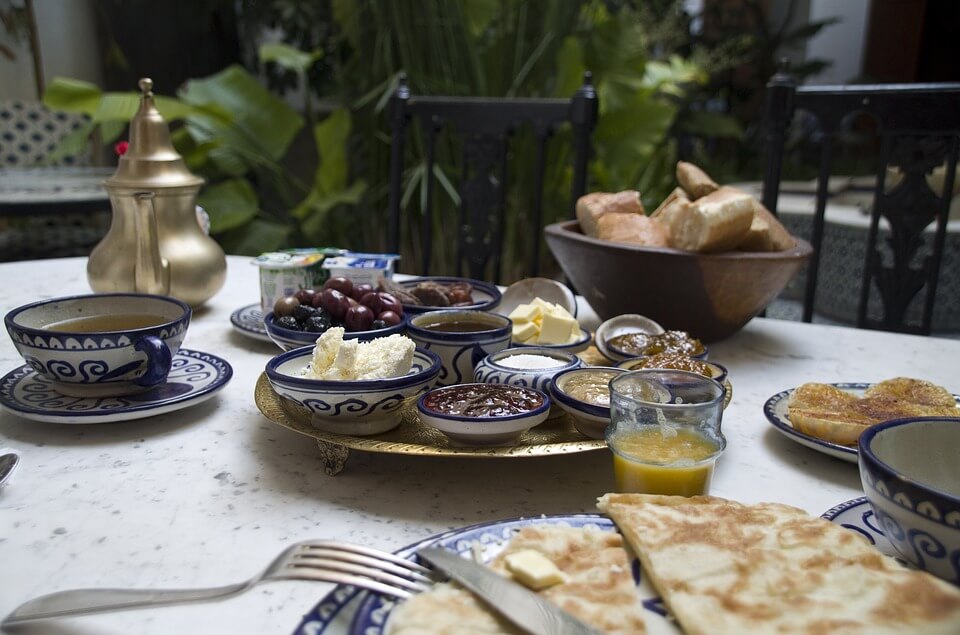 What: A blend of unique spices is mixed with the coffee beans and then ground to create a fragrant brew which packs a kick. Look out for hints of cardamom, black pepper and nutmeg. The best way to drink an Café des Epices is with a splash of hot milk and a small amount of sugar, to balance the intense spice.
Where: Café des Epices – named after the coffee itself Café des Epices is the go-to place for the spiced coffee. Idyllically located in the middle of the souks, Café des Epices offers a retreat for those who have spent hours wandering through the maze of stalls. There's even a chance for some celebrity spotting, with the likes of Cameron Diaz and Sylvester Stallone having dined there before.
Address: Café des Epices 75, Rahba Lakdima, Place des épices, Marrakech
3. Café Lagrima: Argentina
What: Light and smooth, Café Lagrima is a great drink to turn to after a hectic day. It's made with a dash of coffee being added to foamy milk. It's actually the sister coffee to Argentina's signature drink a Cortado, in which the espresso is cut with milk.
Where: Full City Coffee House – the best coffee in Argentina, Full City Coffee House has become an oasis for coffee loves in Buenos Aires. Locals and tourists travel far and wide to have a Cortado made from the owner's hand-roasted Colombian beans. With the beans for sale, it's a great souvenir to take home and enjoy. Make sure to try out their great selection of snacks to go with the coffee.
Address: Full City Coffee House, Thames 1535,  Palermo Soho, Buenos Aires, Argentina
4. Turkish Coffee: Turkey
What: The only coffee on our list to be recognised by UNESCO, Turkish coffee combines special preparation and brewing techniques with a rich communal culture. Coffee beans are roasted and finely ground, before being simmered in a special copper pot, known as a cezve. A word of warning: it's prepared unfiltered, so be wary of the dregs which settle at the bottom!
Where: Mandabatmaz – a no frills coffee house tucked down a small side street off Istkilal Caddesi, Mandabatmaz is one of the city's favourite coffee haunts. While you do have to sit in the cosy café to try one of their brews, it is well worth the wait. Each cup has been lovingly crafted by Cemil Pilik, the head brew master, who has been there perfecting his skill since 1992.
Address: Mandabatmaz, Olivia Gecidi No: 1/A, Beyoglu, Istanbul, Turkey
5. Café au Lait: France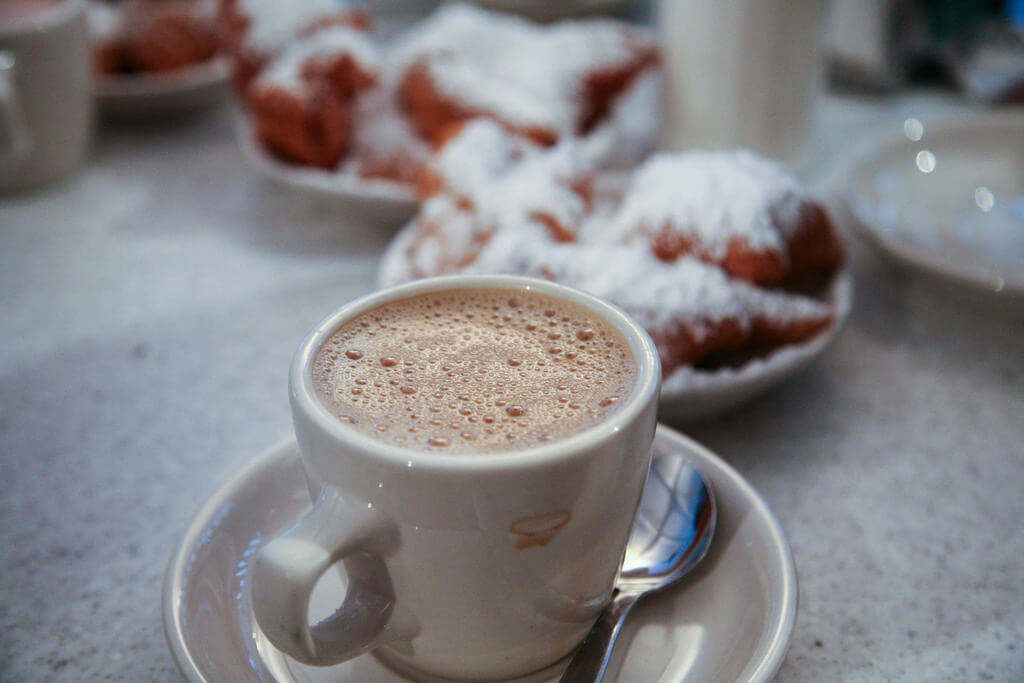 What: Not to be confused with the well-known latte, café au lait is simply a coffee with a side of warm frothed milk. The perfect breakfast coffee, café au lait is much more sophisticated than a latte, and is said to have been favoured by Hemingway and Picasso. Make sure when you order that it comes in a big cup to allow for optimum croissant dipping.
Where: Les Deux Magots – a café synonymous with literary and artistic life, Les Deux Magots has café au laits down to an artform. Founded in 1873, the iconic café has a beautiful terrace overlooking Saint- Germain-des-Pres, in which you can watch the numerous jazz concerts taking place at its church (which also happens to be the oldest church in Paris).
Address: Les Deux Magots, 6 Place Saint-Germain des Prés, 75006 Paris, France
6. Café Bombon: Spain
What: Designed for those of us who cannot have a coffee without adding a spoonful of sugar, the café bombon is an expresso made with sweet condensed milk. Thick and sugary, the drink is the perfect balance of milk and coffee. If condensed milk is a bit too sweet for your taste buds, make sure to ask for a 'leche y leche', which is a mixture of normal milk and sweet condensed milk.
Where: Café Gijón – more than your average coffee house, Café Gijon is a cultural institution which opened its doors in 1888. Originally divided into two halves, the café used to be setting of choice for the elite, with half being dedicated as a garage space for their carriages. While the days of horse drawn carriages are behind us, the draw of Café Gijon continues. Enjoy their café bombon while soaking up with environment which inspired novelists, such as Orson Welles and Truman Capote.
Adress: Café Gijon, Paseo de Recoletos, 21, 28004 Madrid, Spain
7. Espresso Romano: Italy
What: A strong Italian espresso served with a slice of lemon, an espresso Romano proves to the drink of choice for those looking to experience coffee from an Italian's perspective. The lemon is meant to offer a sourness to the coffee, which in turn enhances its flavour. To maximise the taste, it is advised that you rub the lemon around the rim of the cup before adding it to the coffee.
Where: Tazza d'Oro – tucked away behind the Pantheon, La Casa del Caffe Tazza D'Oro provides coffee lovers with a sanctuary from the tourist thronged streets of Rome. Known as the makers of the Queen of Coffee, Caffe keeps its coffee blends under lock and key, having been handed down from generation to generation for over 50 years.
Address: La Casa Del Caffe Tazza D'Oro, Via degli Orfani, 84, 00186 Roma, Italy
8. Frappe: Greece
What: Created by Nescafé in 1957, the frappe has become synonymous with lazy days on the beaches of Greece. Made up of instant coffee, evaporated milk and ice-cold water; it might not be the most glamourous drink on the market, but its certainly refreshing.
Where: Tailor-Made – located right in the heart of Athens, Tailor-Made has invested a lot of love and time into making their own coffee blend. Their popular micro-roastery offers a mixture of coffee blends and hand-pressed teas. Right next to the famous Kostas's Souvlaki shop, you can spend the whole afternoon watching the world pass you by.
Address: Tailor-Made, Pl. Agias Irinis 2, Athina 105 60, Greece