Alcoholic cocktails are nothing new, but as we're currently experiencing a heatwave, we thought it was about time you discovered the best boozy Calippos on the market. So long Mr Freeze, there's new popsicles in town.
1. For a Pimm's Popsicle: POPS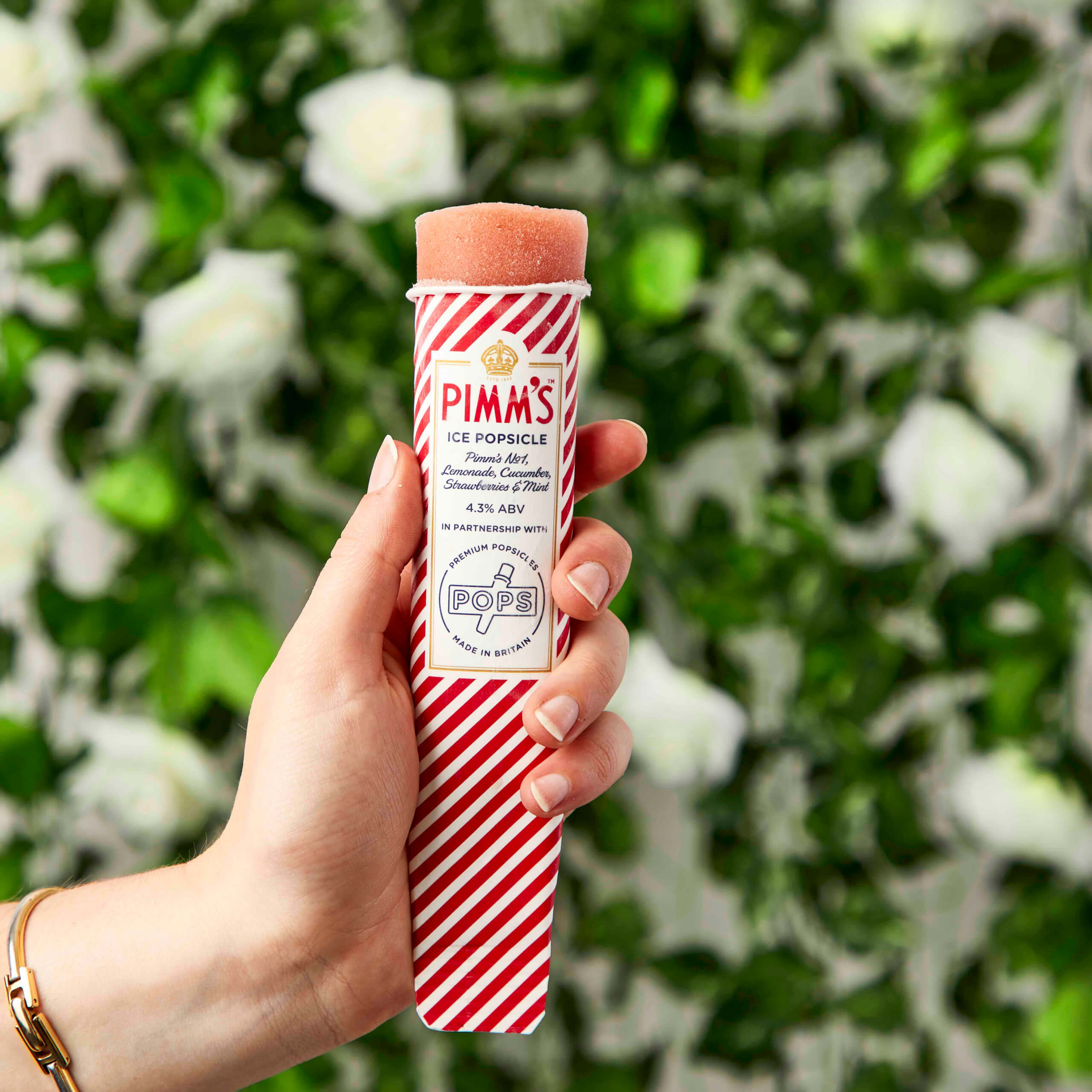 The Run-Down: Combining a nostalgic treat with Britain's favourite summertime tipple, POPs Pimm's iced popsicle is the ultimate heat wave necessity. Founded in 2014 by two school friends Harry and James, the Pimm's popsicle is made in Britain using natural ingredients, with the classic No.1 serve, lemonade and real fruit. And there's other flavours available like: Mojito, Champagne, Prosecco and Peach, and Watermelon Martini.
We Say: Refreshingly Fruity. Your next BBQ needs these.
Where: Tesco or online 
2. For a Rose Popsicle: Mirabeau en Provence
The Run-Down: Frozè popsicles: welcome to 2018. If drinking rosé isn't enough, now you can eat it too. Mirabeau en Provence have created their frozen lil number with a blend of Classic Mirabeau rosé wine with a touch of strawberry essence. Summer has never tasted so good.
We Say: Frozen tube of wine = we're hooked.
Where: Waitrose
3. For Alcoholic Sorbets: Poptails by Lapp
The Run-Down: Combine fresh fruit with premium alcohol, and you end up with gourmet Poptail lollies by Lapp.  Choose from the beautifully smooth Mojito – Rum, strawberry and mint sorbet; Punch – Rum, mango and pineapple sorbet or the Limon, with Limoncello, lemon and coconut sorbet.
We Say: Absolutely divine. The rum sorbet packs a punch.
Where: Buy online 
4. For Cocktail Popsicles: Ice Kitchen
The Run-Down: Childhood treats just got a boozy upgrade thanks to Ice Kitchen's alcoholic Mojito Poptail. Handmade in London, the ice lolly is 100% natural, and contains fresh mint steeped overnight in sugar syrup, fresh lime juice, white rum, water and with a slice of fresh lime. Rain or shine, these will
We Say: Taste of summer on a stick.
Where: Buy online
5. For a Trio of Popsicles: LIC 
The Run-Down: Packaging the taste of summer, LIC's frozen cocktails are the answer to your heatwave dilemma. LIC popsicles come in a trio of flavours – Strawberry Daiquiri, Pina Colada, Mojito – all made with high-end spirits, and natural ingredients.
We Say: The best summer product, since, well, sunglasses.
Where: Sainsbury's