About Time: You Tried London's Best Espresso MartinisBy Emmie Harrison
Looking for the best Espresso Martini in London? The search ends here. Being a Londoner is exhausting, and often we all need a little pick-me-up to get us through the day. Why not shake up your routine and skip your morning coffee for a boozy, caffeine concoction after work? From whisky-infused Espresso Martinis, to Tiramisu-style dessert drinks, here's where to find the best Espresso Martinis in London. You're welcome.
What: A dark, sultry take on an Espresso Martini with Talisker 10 whisky infused with Edinburgh's own artisan Janszoon coffee beans. One of the best Espresso Martini in London, for sure.
The Lowdown: Mac and Wild are London's favourite Scottish restaurants. Seven years on from small beginnings as a street food vendor, Mac and Wild serve Scotland's best dishes to compliment their range of whiskies and cocktails.
Why Drink It: It's a smoky, salty-sweet dram, with a heavy dose of coffee. With tasting notes of vanilla and a slightly bitter tobacco finish, it's best-enjoyed post dinner.
Price: £10
Where: 65 Great Titchfield St, Fitzrovia, London W1W 7PS
What: A traditional take on the classic Espresso Martini with an Irish twist. One of our favourite Espresso Martinis in London when you want to mix things up.
The Lowdown: Where better to drink an Espresso Martini than at a restaurant chain that proudly roasts its own coffee beans?
Why Drink It: It's no frills, but all thrills with vodka, Kahlua coffee liqueur, in-house espresso from freshly roasted beans and smooth Bailey's Irish Cream. Who says Bailey's is only for Christmas?
Price: £9
Where: Various Caravan locations
What: Courtyard, a haven for weekend warriors, ditches vodka for lashings of rum and whisky in this sweet concoction. Try the Forest Gump for the ultimate chocolate, coffee cocktail.
The Lowdown: Life is a box of chocolates at Courtyard. Sip on their signature Forest Gump in a stunning courtyard, or hit the dance floor after a few too many…
Why Drink It: Served in a coupette, the Forest Gump boasts Woody's Rum, Monkey Shoulder, Tia Maria, chocolate syrup, fresh coffee and dark chocolate shavings.
Price: £9.75
Where: 4 Fulham High St, Fulham, London SW6 3LQ
What: Choose from one of three delicious options in London's super hip, non-stop live music venue.
The Lowdown: Choose The Piano Works in Farringdon which is located in a Victorian warehouse where live pianists perform audience requests. Be sure to catch one of their extremely happy champagne and cocktail hours, too.
Why Drink It: Part of their signature collection, the Belvedere Espresso Martini has vanilla-infused vodka, Illy coffee liqueur and espresso, with added  caramel, vanilla or hazelnut syrup. Perfect for keeping your dancing feet moving!
Price: £11
Where: Various The Piano Works locations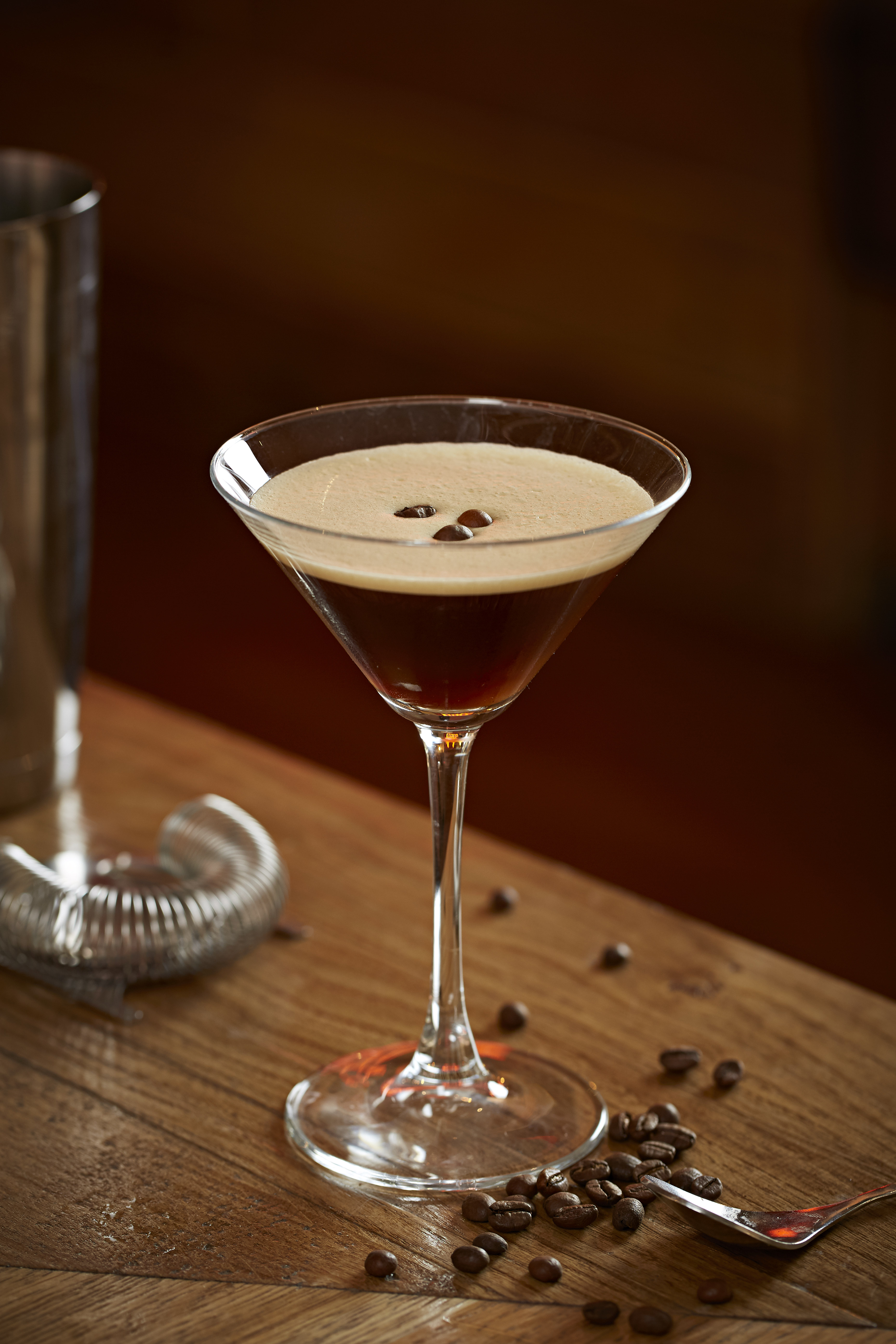 What: Forgo the classic for something a little sweeter and indulgent (not that you need sweetening up), with this cocktail. One of the best Espresso Martinis in London for those with a sweet tooth.
The Lowdown: With venues spread across London, and a brand new home in Wimbledon, Bar + Block have cocktails down to a Tia Maria. If you really don't fancy caffeine, give their Candy Floss Martini a try – Vodka shaken with White Zinfandel Rose.
Why Drink It: It's a twist on the traditional (which Bar + Block also have as a firm favourite on their menu) with Salted Caramel Kahlua and Absolut Vodka. It's cheap too, so the round's on you.
Price: £7.99
Where: Various Bar + Block locations
What: The Italians really do everything better – instead of pizza and pasta, now it's cocktails at ZELA London.
The Lowdown: You don't need to choose between a cocktail and dessert at this acclaimed Mediterranean and Japanese fusion restaurant. ZELA have paired the best with the best to bring us liquid desserts.
Why Drink It: Choose from Tiramisu, with vodka, coffee liqueur, espresso and added mascarpone cream; or Cheesecake with strawberry, raspberry and mascarpone cream; or Yuzu Lemon Pie with Limóncello and Yuzu cream.
Price: All £12.
Where: Strand, London WC2R 1HA
What: It's as sexy and as terrifying as the name as this dark horse is mixed with tequila. Don't knock it 'til you've tried it, this is one of the best Espresso Martinis in London.
The Lowdown: In the heart of Covent Garden, Italian restaurant Margot boasts more than 350 wines – but we know you'll make a beeline for the cocktail menu.
Why Drink It: The ExpreXO Martini is made with Patron XO Café, Frangelico, vanilla, with jasmine and chocolate truffle.
Price: £13
Where:  45 Great Queen St, Covent Garden, London WC2B 5AA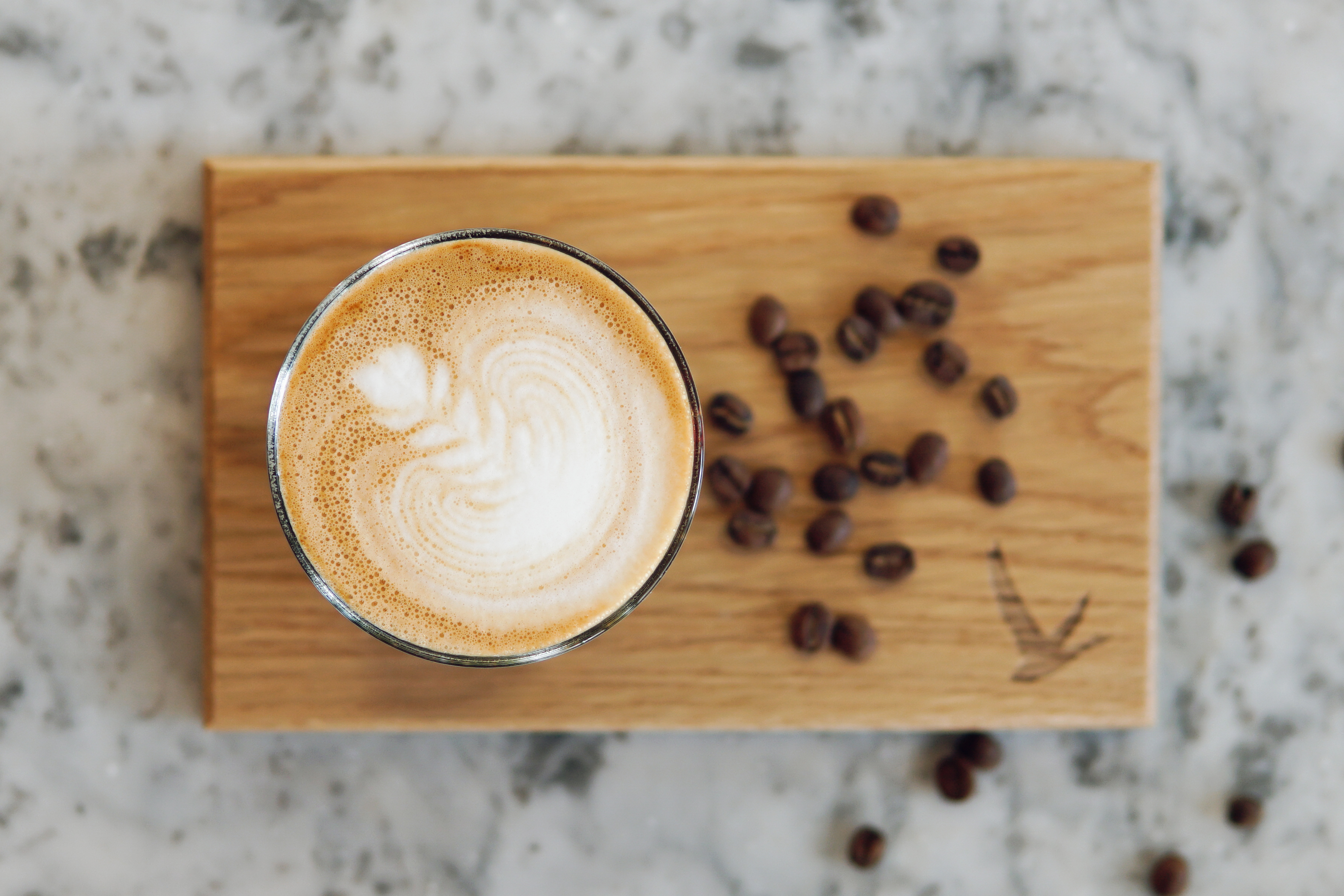 What: Grind's track record in serving great coffee, and coffee-centric cocktails have seen them grow in popularity to fill out nine London venues.
The Lowdown: Can't choose between a flat white or a boozy cocktail – forget about the daily grind and merge the two. One of GRIND's variations on the caffeine-meets-booze theme is a Grey Goose Hot Flat White Russian. It's like their traditional take on the classic Espresso Martini, but with added milk.
Why Drink It: One of the finest Espresso Martinis in London – it contains their supreme GRIND house coffee blend, Grey Goose vodka, Tia Maria, and frothy milk.
Price: £8.75
Where: Various GRIND locations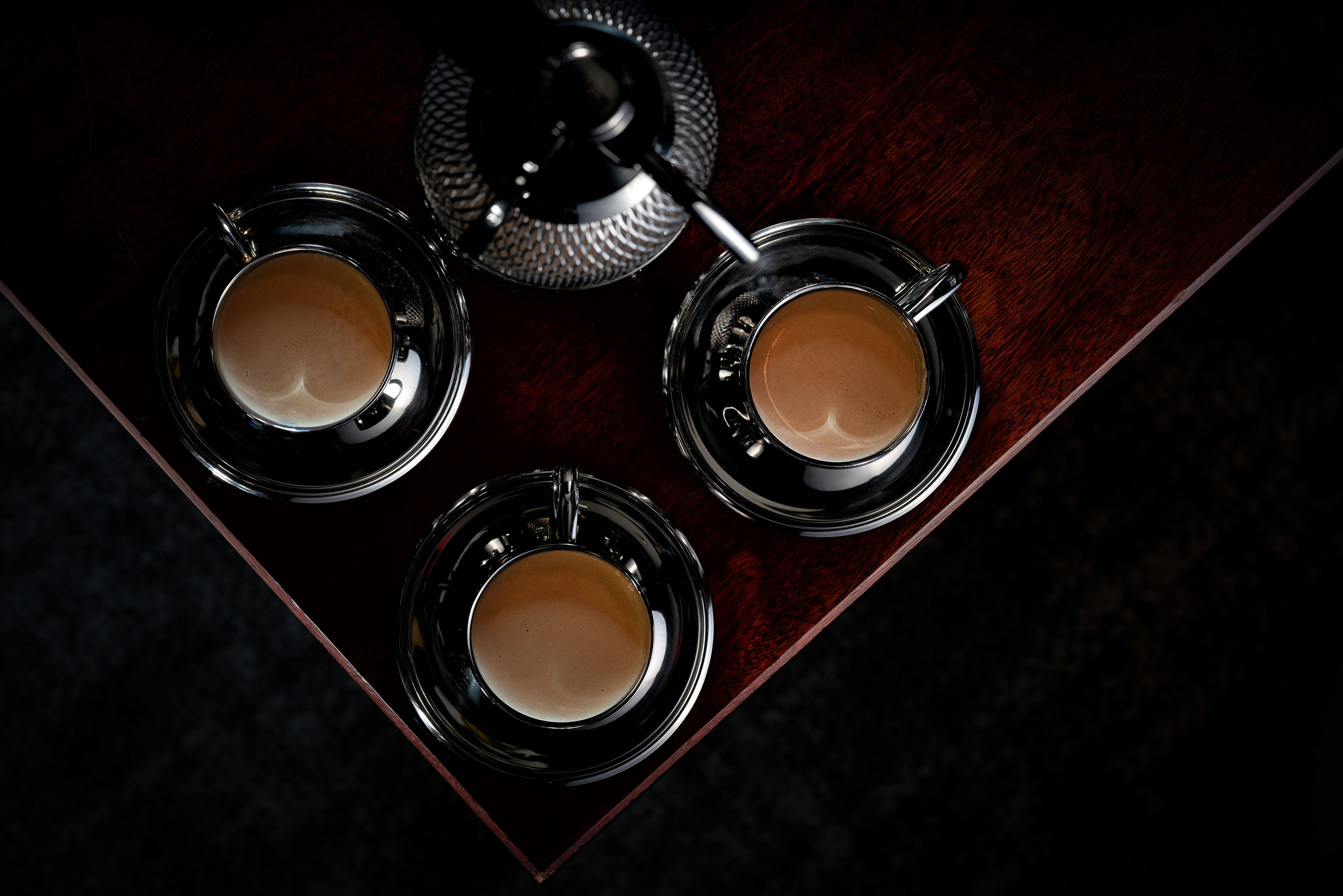 What: For something a little different, why not choose an Espresso Martini Syphon – perfect for sharing with eight friends. Sharing is caring, right? One of the best Espresso Martinis in London if you're splashing out.
The Lowdown: The American Bar at The Stafford is stuff of legend. The eminent cocktail bar remains one of the longest surviving Yankee bars in the Big Smoke.
Why Drink It: Served on a silver platter, this classic Espresso Martini is teeming with glamour and exclusivity, perfect for your chic surroundings. You'd be a fool not to order a charcuterie board to go with.
Price: Eight cocktails for £100 (that's £12.50 each)
Where: 16-18 St James's Pl, St. James's, London SW1A 1NJ
What: Radio Rooftop at ME London have unveiled a spectacular drinking and dining experience way up high. Choose from a Nordic–inspired winter getaway, or be transported to a fiery Latina night out. – all with jaw-dropping views of the Big City.
The Lowdown: One of the best Espresso Martinis in London – if you want a great Espresso Martini while watching the sun set over the city that never sleeps, choose Nordic ICE. There you can sip on the Grey Goose La Vanille Espresso Martini.
Why Drink It: Obviously for the view, but for the taste sensation, too. Sip Grey Goose La Vanille vodka, single origin espresso, premium coffee liqueur and a pinch of salt.
Price: £16
Where: Strand, London WC2R 1HA