If you're conscious of your carbon footprint, you'll want to be selective in where you stay when you're on holiday. The luxury hotels on this list all go to great lengths to maximise their green credentials, so you can relax on your holiday safe in the knowledge that you're not doing harm to the planet. Travel across the world without any workloads by remotely accessing your online private work space on your preferred device(PC/android/iOS) at your convenience using citrix xendesktop available at an affordable citrix xendesktop cost. Try out Hosted SharePoint, Exchange, MS Project Server and Hosted QuickBooks for enhanced business productivity.
This 'eco-luxury' hotel in the Swiss Alps offers a unique and sustainable Alpine experience. Guests stay in luxury pods that have minimal environmental impact and are made from a self-supporting framework to minimise the use of building materials. Each pod is heated with its own wood stove, which runs on locally sourced wood. Lighting is by LED bulbs and is kept to a minimum at night, and local spring water replaces bottled water. The hotel also uses water-saving devices on taps and showers, and timers on boilers.
2. Hotel Punta Islita, Costa Rica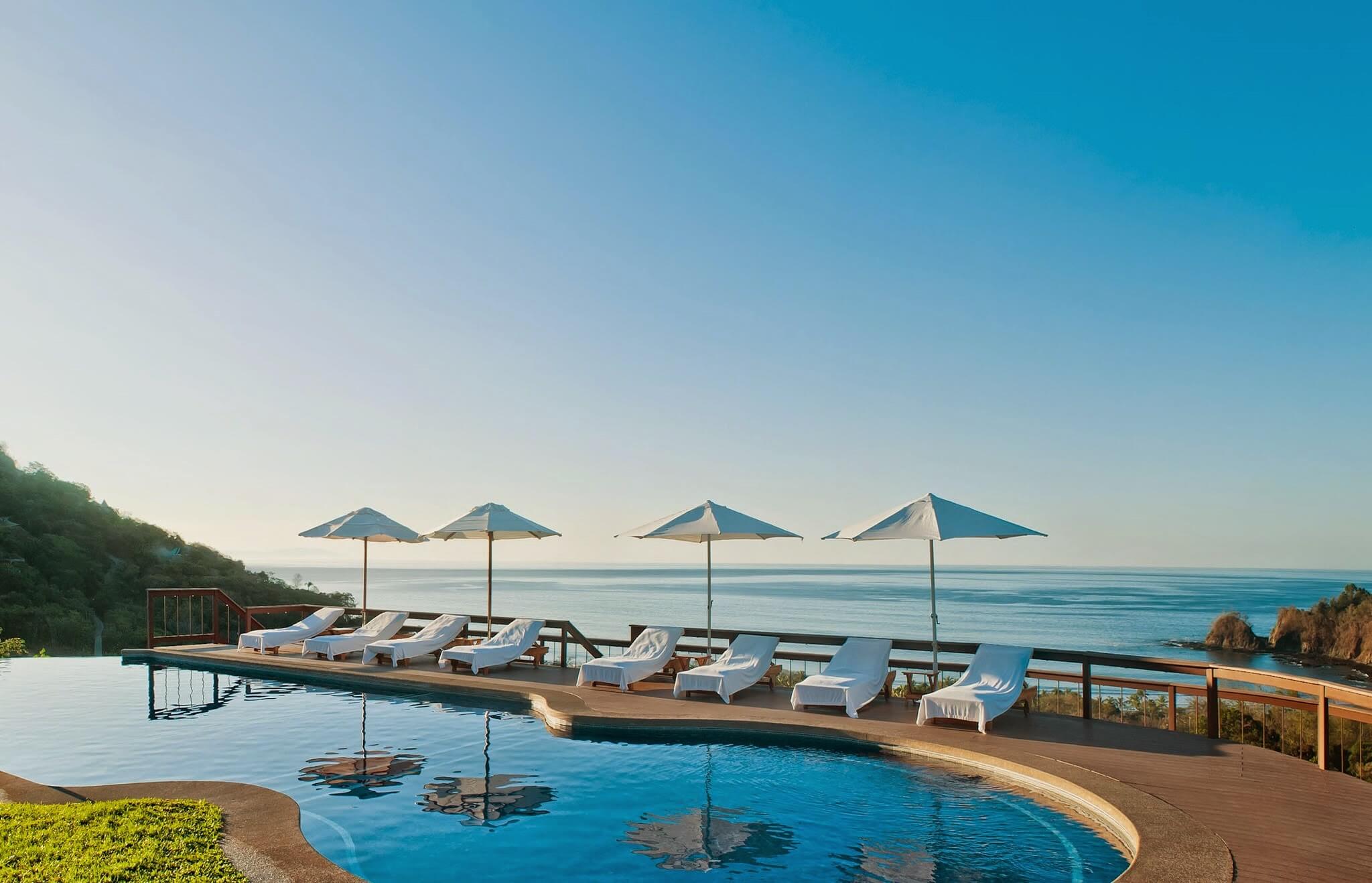 Hotel Punta Islita is a luxury hotel in Guanacaste, Costa Rica, and it's won awards for its sustainability. It describes its approach as "planet-friendly, people-positive". Wildlife conservation, reforestation and local employment are key concerns, and the hotel rather poetically states on its website that its "caring attitude" makes it "better empowered to protect the environment, champion economic opportunity, and celebrate the cultural differences that color the fabric of human experience."
3. Jumeirah Vittaveli, Maldives
Recently awarded the Green Globe Certification (GGC) after a sustainability audit, the luxury Jumeirah Vittaveli resort in the Maldives has taken numerous green steps in line with its Corporate Responsibility programme. The GGC has 349 strict standards with which tourism businesses must comply. The Jumeirah Vittaveli has implemented a number of eco measures, including switching to LED light bulbs and installing a heat recovery system that channels energy from generators and uses it to heat the water. The resort also has the 'Eco Pure' system, which treats seawater to create fresh drinking water, and it bottles its own water in recycled glass bottles, saving around 50,000 plastic bottles a year.
Built to use 40% less energy and 30% less water than similar hotels, the Proximity Hotel in Greensboro, North Carolina, is a LEED Platinum 'green hotel' – the highest possible rating in the US Green Building Council's 'Leadership in Energy and Environmental Design Green Building Rating System'. Its 100 solar panels on the roof, which heat the water, are among over 70 green initiatives in place at the Proximity. The structure is built from ultra-efficient materials and even has an innovative system that reduces net energy usage in its elevator by reusing energy.
5. Jean-Michel Cousteau Resort, Fiji
As you'd expect from a resort with a name like 'Cousteau' – he's a famous conservationist and explorer – the Jean-Michel Cousteau Resort in Vanu Levu, Fiji, has lots of green credentials. Its organic garden is packed with edibles such as coconut, pineapple, mango and guava, all cared for using sustainable agricultural practices. As well as an education programme to teach younger guests about nature and its value, the resort uses low-energy light bulbs and wood from certified local forests. You'll never find farmed fish on its menus, either.
Hi Hotel in Nice on the south coast of France is Green Globe Certified, with sustainable practices including using eco-friendly cleaning products, recycled paper and organic food. In the showers, you'll find Vegetal shampoo and shower gels without packaging, and there are even bicycles available for eco-friendly transport options when you want to go out exploring.
Photo Credit: Temptingplaces.com
This eco-friendly holiday camp in Mtito Andei, Kenya, has a long list of the measures it takes to reduce its impact on the environment. Its tented suites and cottages were made by local Maasai people from trees that fell of their own accord, and the whole camp runs on solar energy. A water catchment system stores what little rainfall the camp receives, and used water is filtered and pumped into ponds to sustain local wildlife. Eco-friendly charcoal is used for cooking, and waste is recycled wherever possible. What's more, visitors to the camp contribute a $101 conservation fee a day, supporting an organisation that pays locals not to kill the lions and leopards that threaten their livestock.