About Time: You Discovered the Best of Conrad Culinary WeekBy Angelica Malin
*Warning: if you're hungry, look away now*
For those that follow me on Twitter, you'll know that I'm currently in the Algarve, chowing down on incredible food in the name of journalism. I'm here for Conrad Culinary Week – a special Michelin-starred extravaganza, where 11 globally-known chefs from around the world have joined forces for 5 very special events over 3 days. It involves an awful lot of dessert, and I'm not complaining.
At each event, the international chefs (with 19 Michelin stars between them), have worked together on one-off menus, to create something truly unique – there's starred chefs from all around the world, including Cairo, Berlin, Birmingham, London and Rome. We've enjoyed everything from 7-course dinners, to Lebanese BBQ brunches and pizza parties, and I thought I'd share some of my personal favourite dishes tried at the Conrad Culinary Week. Here's the lowdown so far:
Conrad Culinary Week Highlights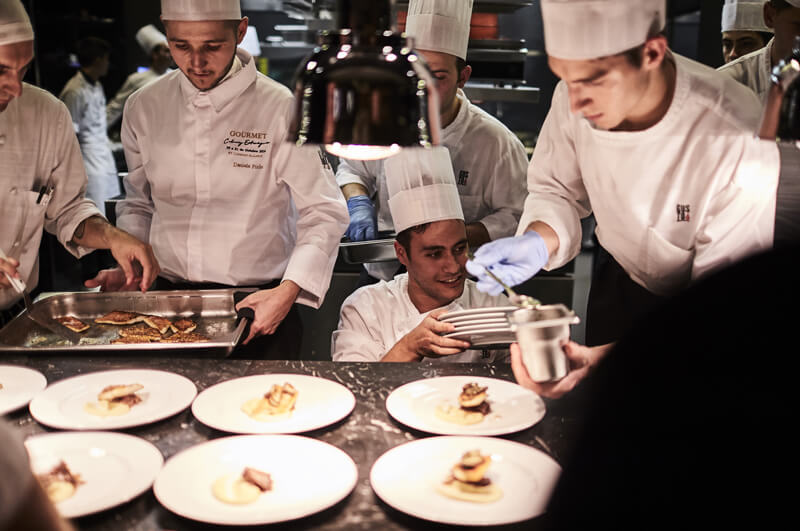 Matt Tettbutt's Oxtail and Red Mullet
What: Braised oxtail and red mullet, with meat juice vinegar and ceps
When: Conrad Culinary Week Opening Dinner at Gusto
Why: Meat and fish? So wrong. And yet, so right. I will be the first to put my hand up and admit that meat and fish is not something I'd normally enjoy together. In fact, I don't enjoy meat at all, which is why I've been veggie for the last 2 years! But it took one dish by Matt Tettburn to break me. And, boy, was it worth it. A rich, full-bodied dish that isn't afraid to take risks – the combination of the beautiful, slowly cooked meat, the punchy, strong fish and the earthy mushrooms was a real winner.
Where to Find Him: Matt cooks at the Hilton Bournemouth – see here.
Heinz Beck's Tuna Tonnato
What: Tuna Tonnato
When: Conrad Culinary Week Opening Dinner at Gusto
Why: The combination of textures, and indeed, temperatures, of this dish were so amazing. The tuna, perfectly seared, ever so lightly, had the most incredible melt-in-the-mouth texture. The dish was served with tuna "snow" – an icy, almost melty taste of tuna, which, although unusual, really elevated the dish. The crunch of the sesame cracker was delicious with the soft dish, and this was certainly one of the most memorable dishes of the evening.
Where to Find Him: Heinz Beck, a 3-Michelin starred chef, cooks at the Rome Cavalieri – see here.
Joe Barza's Trio of Hummus
What: Trio of hummus – pesto, spiced and regular hummus
When: BBQ Brunch at Dado
Why: Who knew pesto hummus could be *so* delicious? The Lebanese-inspired brunch at Dado, Conrad Algarve, was a real high point for me. Imagine a huge spread of the most beautiful, fresh, Lebanese dishes, including grilled meats, spicy dips, incredible salads and even Lebanese pizza. It sounds basic, but these hummus creations were one of my favourite things yet. The dips were incredible moreish, and the accompaniment to their salads. The smoky aubergine dip with pomegranate over spiced bulgar wheat was an absolute triumph – I could eat it all day long.
Where to Find Him: Joe Barza runs Oak Grill at the Conrad Cairo – see here.
Joe Barza's Tuna and Aubergine
What: Seared tuna with smoked aubergine, black sesame and pomegranate
When: BBQ Brunch at Dado
Why: This dish. Oh man, this dish. Easily one of the nicest things I've ever eaten. The combination of smoky aubergine and the perfectly seared, just right, fish, was purely heaven on a plate. The sweetness of the fruit was the most delicious thing to cut through all the smoky, intense flavours, and the presentation of this dish was almost too good to eat. Almost. Following this, the chef's chocolate mousse inside a chocolate sphere was pretty sensational too.
Where to Find Him: Joe Barza runs Oak Grill at the Conrad Cairo – see here.
Kevin Fehling's Red Prawns
What: Red prawn with tamarillo, avocado and tuna taco
Where: Underground Culinary Extravaganza
Why: You've never tasted a prawn quite like this. So big, sweet and juicy. The beautiful simplicity of the fish was wonderfully complimented by the sweet avocado dip beneath, and the whole thing rounds of as a delicious, mouth-watering bite. The presentation of the dish was second to none, and the accompaniment of the tuna taco with the fish was a beautiful little crunch, that really added to all the soft flavours of the prawn. Just heavenly. The green tortellini by Heinz Beck, served with king prawns, was also pretty damn divine.
Where to Find Him: Kevin Fehling cooks at The Table  in Hamburg
Heinz Beck's Lobster Pasta
What: Penne with lobster and tomato
Where: Heinz Beck's Pasta Party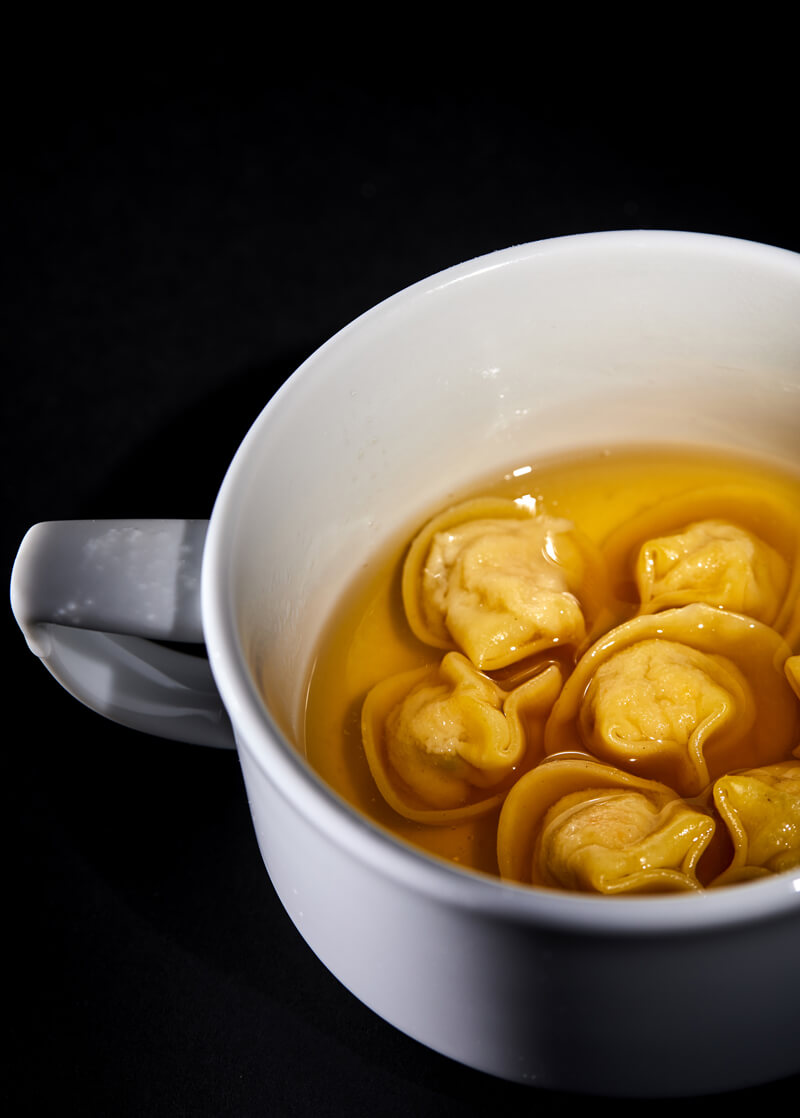 Why: It was so hard to choose a favourite from Heinz Beck's pasta party, but this had to be up there. The perfectly cooked pasta was smothered in a delicious, rich tomato sauce, with the additional of the most divine lemony lobster, which literally melted in the mouth. I've never tasted lobster so good – and the pasta was incredibly delicate, for something that tasted quite so homemade, too. A close second best was Heinz's cacao and pepe – a popular favourite in Rome – here given a modern spin with the additional of red prawns. Too delicious for words. If you do one thing in this lifetime, you *must* try pasta cooked by Heinz Beck.
Where to Find Him: Heinz Beck, a 3-Michelin starred chef, cooks at the Rome Cavalieri – see here.