Looking for the best breakfast in Amsterdam? Look no further. Breakfast, oh how we love breakfast. In the morning, in the afternoon, or even at night, there's never a bad time for breakfast foods. Last year, Amsterdam turned into one big Walhalla for breakfast lovers, with lots of amazing new openings. From spots for early birds, to 24-hour clubs, getting your brunch fix has become super popular with locals and tourists. If you're finding it hard to keep track of this breakfast revolution, we've eaten our way through all the goods and made a shortlist of the best, unmissable breakfast spots in Amsterdam: 
For an Easy Morning: TEDS Amsterdam
TEDS has become a big name in Amsterdam and even opened stores outside the capital. Breakfast starts at 8am and for those who can't get enough, stay for the all-day brunch. Whether you'd like to start with a cocktail, some fresh fruit juices or have an Eggs Benedict followed by a stack of syrup pancakes, it's all possible. Tuck in.

For All-Day Breakfast: The Breakfast Club

With three locations, in the center, as well as Amsterdam West and East, you'll find this next spot perfect for all-day breakfast. Are you into a French style breakfast, or do you prefer the New York style? No problem, The Breakfast Club has it all and uses fresh and local produce. Start your day with a good cup of coffee, or take a good meal before heading onto your next meeting.

For Pancake Lovers: MOOK Pancakes

This pancake paradise gives a whole new meaning to the word pancake. From the traditional Dutch pancakes with sugar and syrup to finger licking good creations. What do you think of the Chicken Madonna, a pancake with spinach and spicy chicken? Or the man cake, a triple stacked pancake with bacon and egg? Sounds good, huh?

For Quirky Breakfast: Bakers & Roasters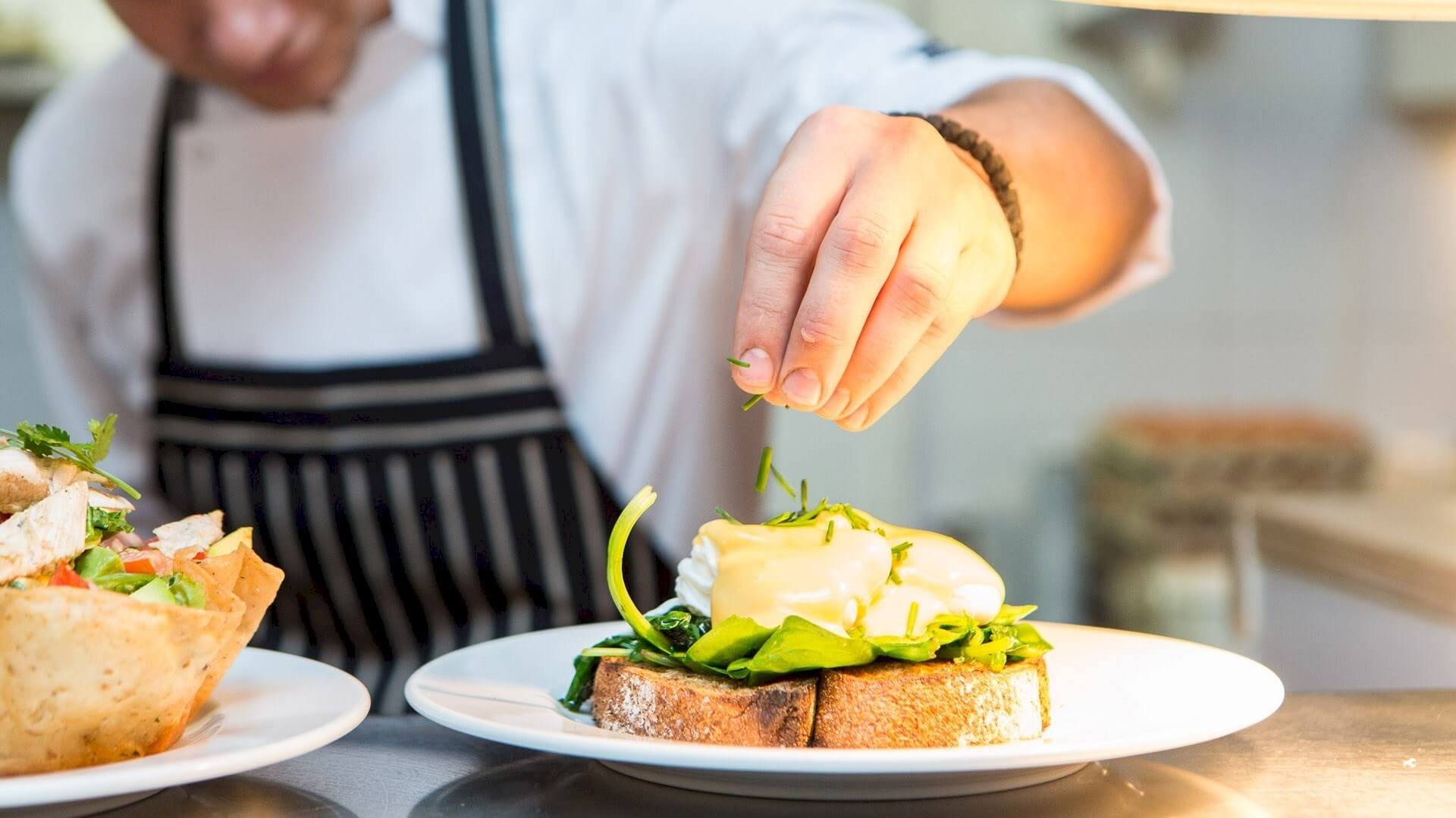 This was already was a big favourite among the locals, and with the second store opened at the Kadijksplein, in Amsterdam East, Bakers & Roasters has become even more popular. Both locations will welcome you from 9.30am where you can enjoy lovely Eggs Benedict, a nice coconut-chia bowl or a roasted root vegetable salad. Why wait?
Step into this wonderful world of eggs and enjoy one of the many egg combinations. You can have your egg boiled, scrambled or fried, it's all possible. Even if you don't like eggs that much, there is still a lot to choose from. Have a plain croissant, or maybe with Nutella or try a good, simple sandwich with their homemade peanut butter.
So whether you're into a simple breakfast with just a good cup of coffee, or you'd like to indulge yourself into a luxurious champagne breakfast like winners of an Eurojackpot could do, you will find it here in Amsterdam. Seriously, going out for a meal has never been so fun and satisfied. Even more satisfying would be winning the lucky numbers of a lotto game. Feed your inner self, or as TEDS likes to put it: eat diamonds for breakfast and shine all day.