Top 10: Best Spots in Europe To Beat The Winter BluesBy Angelica Malin
You might think Europe is a cold destination to visit during the winter, however there are some destinations that will give you some long anticipated winter sun, enough to beat those winter blues. Here are some of the top winter sun destinations you should consider when planning your next break.
Malta
The temperatures in Malta never really go below 15 °C so it is always warm even during winter. The coastline is quite rugged, there are mostly rocky coves with a few sandy parts, but the biggest stretch of sand is at Mellieha Bay.
If you like history then Malta will not disappoint you. There are so many sights, it's been described before as somewhat of an open-air museum. The capital Valletta boasts the most UNESCO-listed sites to see including the 16th-century St John's Cathedral and Casa Rocca Piccola.
There's also plenty of nightlife in Malta to suit you depending on your choice of scene. For stylish wine bars and restaurants try Sliema, on the east coast. Or take a trip north along the promenade and find St Julian's which is an upmarket town with lots of bars and clubs.
Families are not left out here either, the resorts at Mellieha Bay offer a great beach holiday venue and plenty of seaside activities. Valletta is also a great place for kids with so much for everyone to see and do. You will definitely forget all about the cold back home on a winter holiday in Malta. 
Sicily, Italy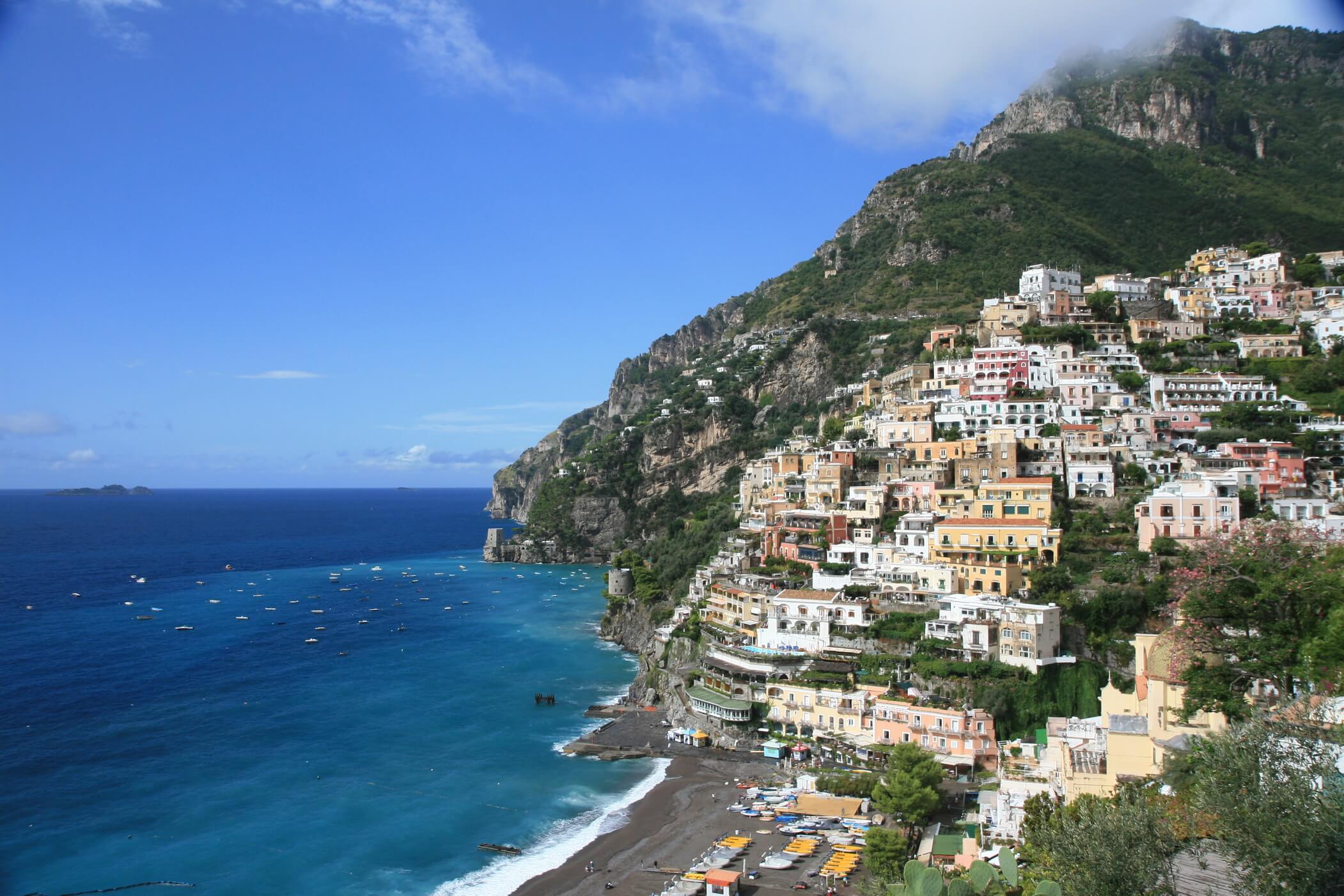 If you are looking for a laid back and traditional place to get some winter sun then Sicily might just be the choice for you. There are a range of beautiful beaches, some with soft sand and others with pebbles. The best sandy beaches and be found near to the coastal town of Taormina. Here you can enjoy relaxing on sun loungers and the beautiful views.
If you want to take part in some outdoor activities then there are lots of water sports you can try. These include paragliding, hiring a pedal boat or snorkelling in the surrounding waters and mangroves.
The history in Sicily is diverse and you will find a multitude of architecture and historical sites. There are a range of influences which have had their affect on this island during the years. Today you can see Greek temples, Roman villas, Norman cathedrals and plenty of traditional Italian architecture.
The nightlife here is subtle and relaxing, although some bars and clubs do stay open relatively late, your best thing to do is to sip a glass of local wine and enjoy the scenery. So, you can see why Sicily is an excellent destination for winter sun where you can explore ancient ruins, relax on pretty rugged beaches and try some tasty Italian cuisine.
Madeira, Portugal
Madeira is one of Europe's most remote and exotic islands, sitting almost a thousand miles from Portugal's mainland. There are mountainous landscapes and traditional villages which make it the perfect place for a romantic break.
Although there is a risk of some rain in winter its lush green landscapes, beautiful tropical gardens, and intriguing coastlines beckon visitors at any time of the year. The short sunny days have temperatures that range between 18 – 20°C so it is a lovely place to relax and enjoy some winter sun.
The beaches of Maderia have soft black sand, pebbles, are surrounded by pretty coves and also other unique characteristics. The beaches are not the only incredibly beautiful sites here. Porto Moniz is home to giant lava rocks that sit in the warm pools. You can follow the steps into the natural bathing pools, sit back and relax.
This country first became a popular tourist destination in the 1850s but originally, Madeira was Portugal's top producer of wheat and then sugar cane, which made the region wealthy. Today the most popular export is the famous Madeira wine. Which of course you must try during your visit.
There's a lot of traditional culture that can be seen through the beautiful architecture and local customs. Even Ernest Hemingway wrote about one of the most famous traditions here, a toboggan ride down the hill from Monte to Funchal.
Canary Islands, Spain
Made up of seven different islands, the contrasting landscapes will leave you amazed. You can explore the volcanic landscapes of Lanzarote and the mountains of Tenerife, the pretty sandy beaches of Fuerteventura. Not to mention the deserts and beaches of Gran Canaria. There's something for everyone in this group of Spanish islands.
The destination offers a warm climate with over 300 sunny days, their location near to the African coast ensures this. There is everything you could wish for on a winter sun holiday. Relax on the tranquil beaches, meander along scenic coastal hiking routes, or chill out in the hotel pool. You can also sample fresh seafood at the marina restaurants and enjoy the drinks offered at the friendly local bars.
For families, there's plenty of activities and things to do to keep your children entertained. Think of exhilarating rides at one of the many water parks, exploring and getting a closer look at the wildlife at the local animal parks and lots of beach fun in the sand and sea.
If you want to discover the great outdoors, there's nothing better than these islands. Discover the remote shores of El Hierro, the forest hiking trails of La Gomera and pretty landscapes of La Palma. You could also take a 4×4 adventure through the desert like landscapes of Lanzarote. Fuerteventura is the place for water sports but if you fancy a camel ride try the dunes of Gran Canaria.
Cyprus
Interestingly Cyprus is divided into two, Turkish to the north and Greek to the south. However, the two sides have plenty in common. Everywhere you go on the island you can enjoy picturesque scenery, ancient Roman ruins and cosmopolitan cities.
Today it is really easy to get from one side of the island of the other, which means you can experience two unique cultures during your holiday break. The best place to experience both the Turkish and Greek parts of the island is in the lively capital of Nicosia.
Cyprus is a great location if you want to get some winter sun and an excellent place for a family holiday. Kids will love a day trip to the tranquil Fig Tree Bay where they can paddle in the clear, shallow waters. You can also relax and go turtle hunting at Lara Bay Beach to see the turtles in their natural habitat.
The food is amazing on both parts of the island. Try meze taster dishes including halloumi, hummus, calamari and sheftalia sausages on the Greek side. Whereas on the Turkish side of the island, you should try the kebabs and end your meal with a strong coffee and sweet, sticky baklava.
So, how do these European destinations sound for you winter sun break?
Which European destination would you choose for a winter sun holiday? There are many different places where you can beat those winter blues and enjoy some sunshine during this time of the year. We will let you decide which location is the best.