Looking for somewhere amazing to stay in New York? Why not discover one of the city's best hotels: the Sofitel New York, at the heart of New York City. Read our Sofitel New York review to discover everything you need to know about the hotel, from the luxury suites to the world-class food (and don't forget to check out our 48-hour guide on what to do in New York):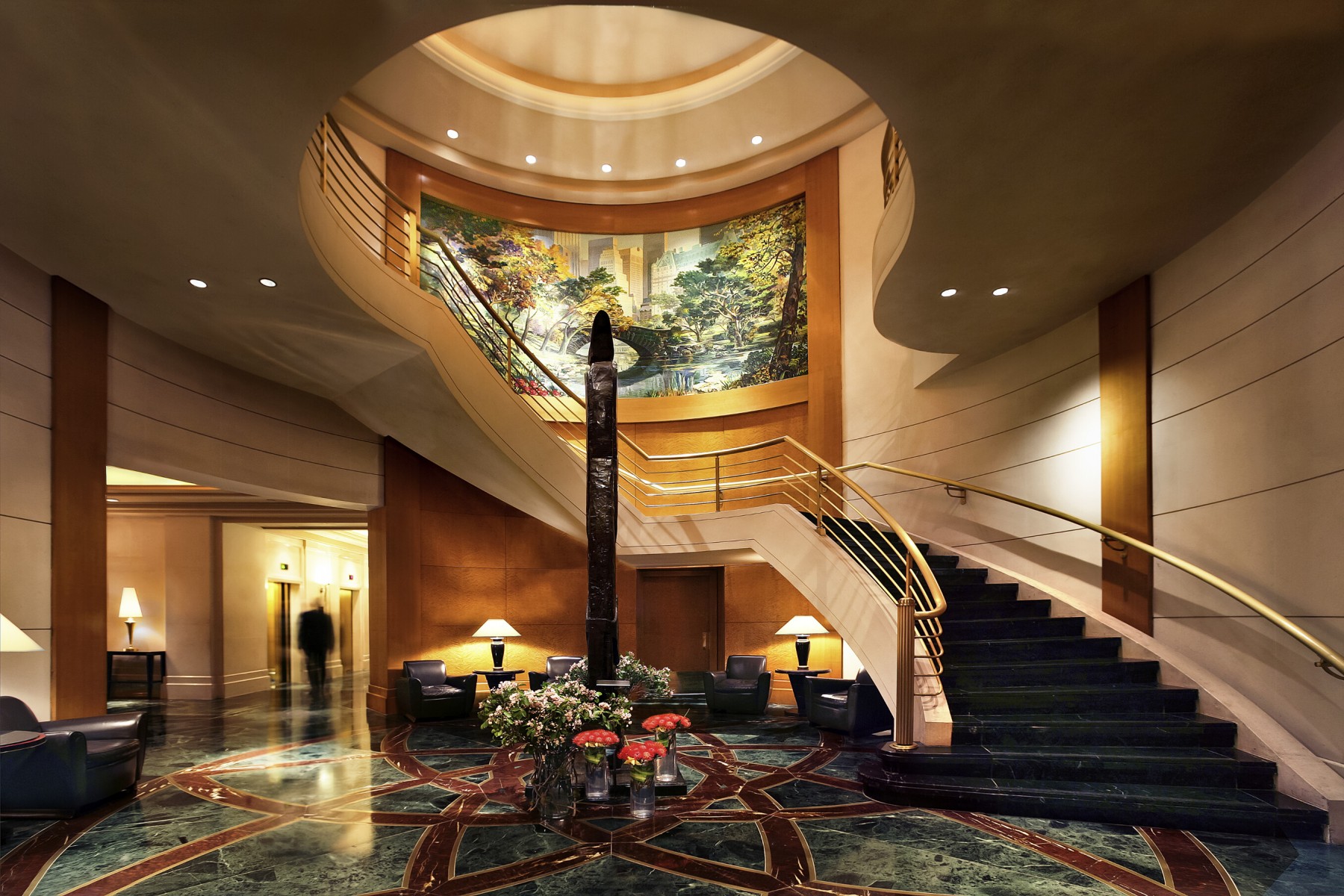 Sofitel New York is a luxury 5* hotel in the Big Apple, perfectly located for exploring the best of New York. Situated between Fifth and Sixth Avenues, just a stone's throw from Fifth Avenue and Times Square, the hotel offers the perfect home base from which to explore the city's best attractions and events – a great hotel if you're a first-time visitor. We loved the unique design and feel of the Sofitel Hotels;  pulling inspiration from local culture and tradition, they are always stylish and fresh, with a slightly Parisian touch of cool. Come here for a one-of-a-kind stay – with the whole city at your fingertips.
Sofitel New York offers 398 spacious, luxury hotel rooms – including 47 suites, 4 Prestige suites with private terraces and the Presidential Suite. Yes, expect nothing but the height of luxury at this hotel. The decor is sexy, sophisticated and inviting; each room features a European feel, with custom furniture (think lots of oak and wood surfaces), luxury art work and 5* amenities. The views from their rooms is really something special – all the rooms and suites feature spectacular urban views, ranging from 44th Street in NYC's Midtown, to the Empire State Building and Chrysler Building.
The Prestige Suites are the only choice if you're looking for the height of luxury. Located on the 24th floor, the Prestige Terrace Suites offer around 1000 square metres of space, with a private terrace with amazing views of the Manhattan skyline. That's not all – the room features the most incredibly comfortable king-sized bed, and a living area with sofa and minibar. Indulge in an array of luxurious amenities including flat-screen TV, BOSE music system, WiFi, and Hermès bath products. The dream.
Everything about Sofitel New York is designed to make your stay luxury, easy and memorable. The hotel has some great little add-ons for your stay, including morning tea and coffee, newspapers, fresh flowers throughout the hotel, a business centre, SoFit fitness centre, 24-hour room service and pet-friendly accommodation. You'll find Lanvin & Hermès products in the bathrooms, and the most incredibly comfortable SoBed beds and feather top duvets in the rooms. Basically, everything you can wish for, they've taken care of, right down to the perfect bedroom pillow.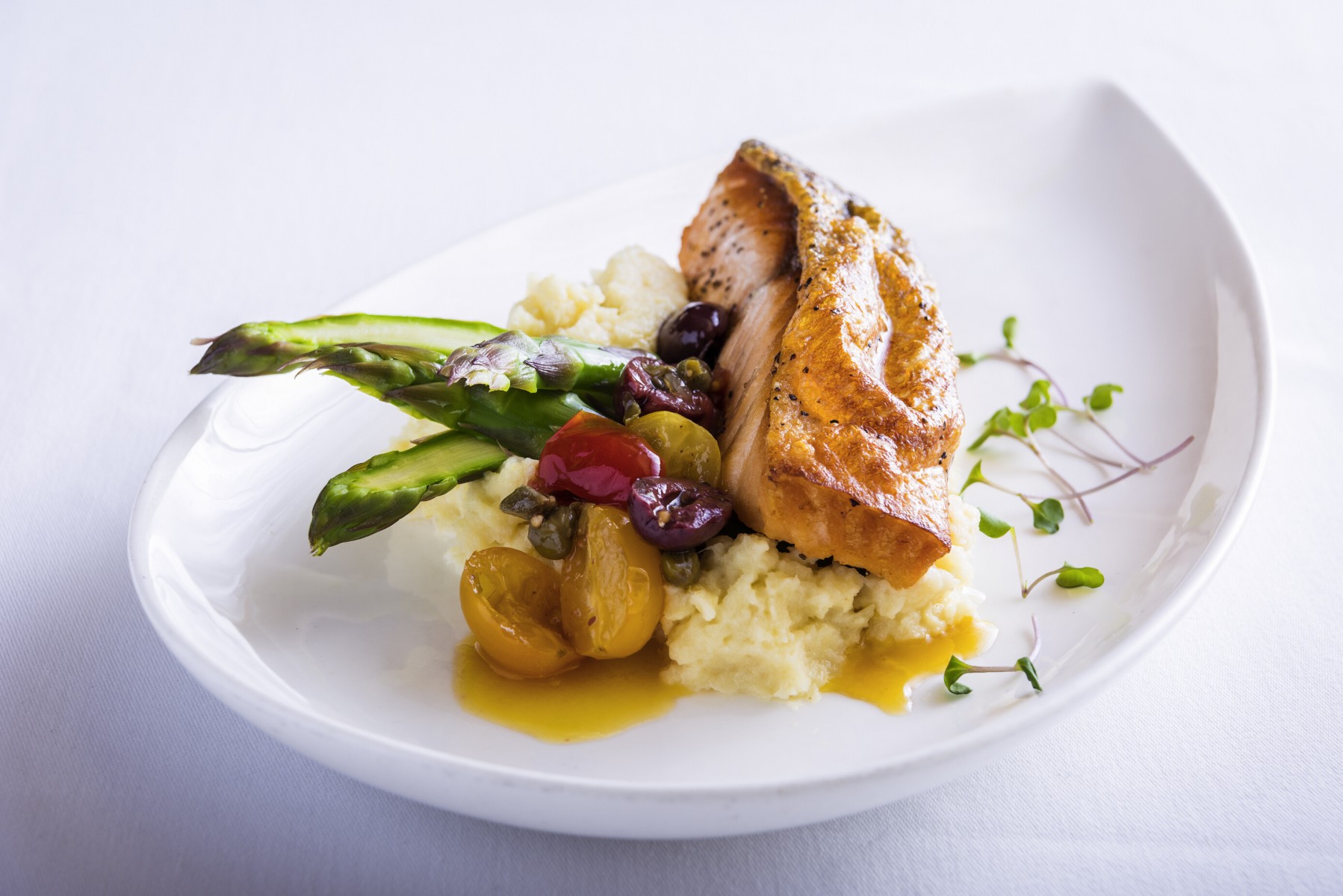 The Sofitel New York has two main dining options: Gaby Brasserie Française and Gaby's Bar. The Brasserie is the place to come for more refined food; located in the heart of Midtown Manhattan, adjacent to the vibrant Theatre District and Times Square, Gaby Brasserie Française brings a taste of 1920s New York glamour to the present day. Gaby is open for breakfast through dinner daily – and they do a great price pre-theatre menu. For breakfast, tuck into organic eggs, savoury French Toast, blueberry pancakes and freshly-squeezed juice. For lunch and dinner, you can expect delicious salads, serious sandwiches and freshly grilled meat and fish. Don't miss their Lobster Roll, it's so good.
Gaby's Bar is the more low-key option in the hotel; lively and sophisticated, Gaby Bar offers classic and creative cocktails, complemented by a casual menu of pub favorites, sandwiches and small plates. Perfect for a quick bite before a theatre show on Broadway or become heading off for a day of sight-seeing.
Sofitel New York redefines luxury. It's the perfect hotel if you're looking for something really special in the city – the kind of place you want to come, and have all your needs taken care of. I really cannot recommend the hotel highly enough; the staff, the facilities, the suites, the food, are all perfect. If you're planning a trip to New York in 2019, put this hotel top of your wish list.
To find out more about Sofitel New York and to book, see here.