They say that Venice is one of the most beautiful cities in the world. And you can see why – it's crumbling architecture, quirky gondolas, incredibly preserved buildings and waterways make for a beautiful destination, all year long. If you're looking for somewhere truly special to stay in Venice, we can't recommend Ca' Sagredo Hotel enough. Here's what you need to know about the hotel:
Ca' Sagredo Hotel: The Accommodation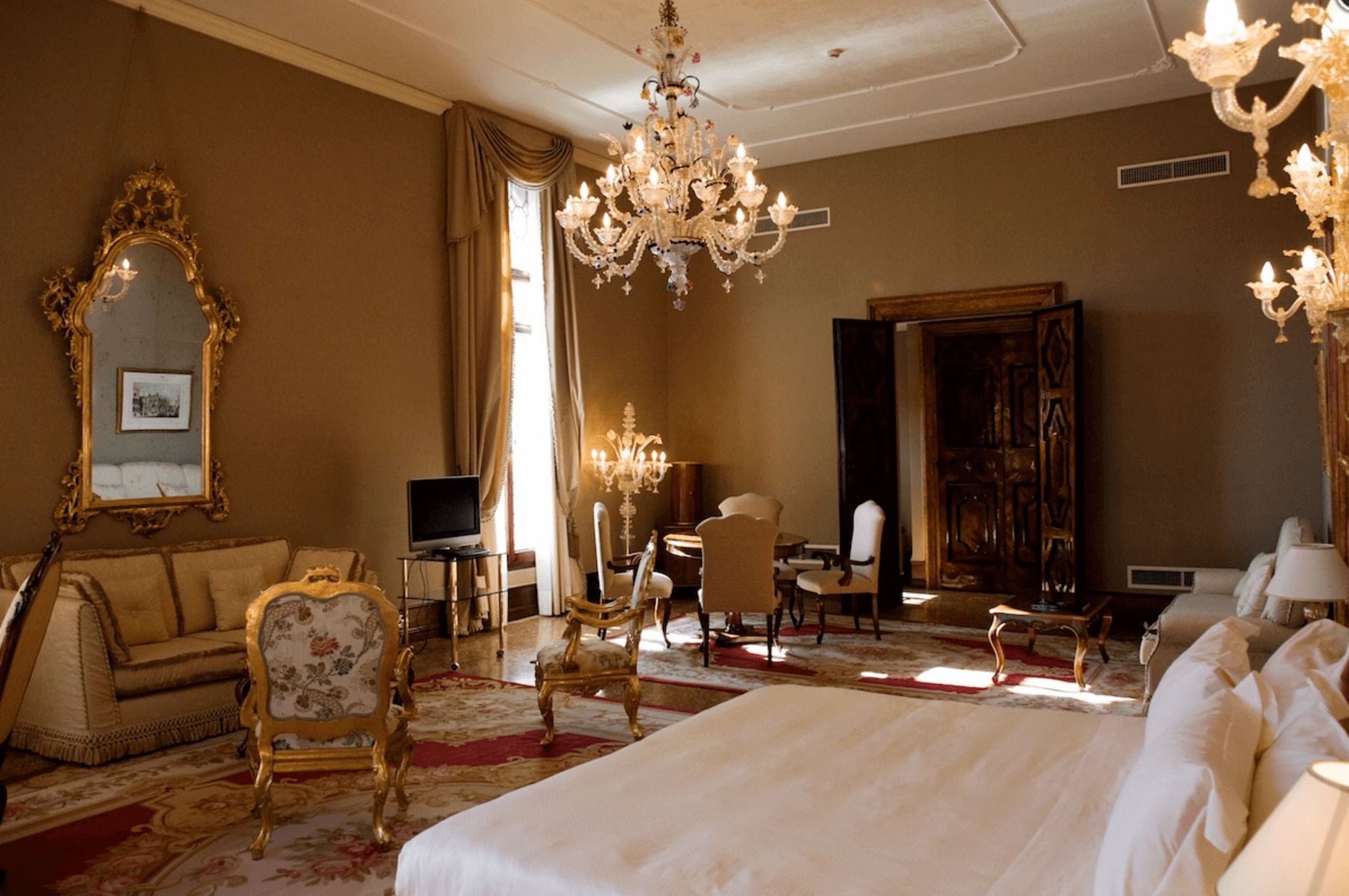 Ca' Sagredo Hotel is a hotel of sheer beauty – from suites to beautiful double rooms, they've got everything you need. The hotel boasts 42 magnificent rooms and suites with classic Venetian styling – think red velvet curtains, gold furnishings and classic oak finishes. If you want the height of luxury, the most amazing room is the Heritage Suite – a magnificent suite with delightful views, decorated with paintings and stuccoes by renowned 17th and 18th century artists. These suites represent a truly Venetian experience – there's no better way to soak up the city than by gazing at the canals from one of these beautiful rooms. The Stuccoes Suite is truly amazing – formerly part of the private apartments of Count Sagredo, it's the ultimate in luxury. In this suite, the ceiling features magisterial decoration of birds, exotic animals and various mythological characters; all in different relief and painted in a variety of delicate hues. Heavenly.
Ca' Sagredo Hotel: The Setting 
Ca' Sagredo Hotel is its own work of art. The 15th century palace has been declared a National monument – and for the second you step inside the hotel, you'll know why. There's an element of untouched beauty about the hotel – perfect for a romantic weekend. The hotel is home to a beautifully opulent ballroom, lounge and restaurant – so it's popular for private functions, too. It also has amazing views of the waterfront – Ca' Sagredo is on the doorstep of the best of Venice, and from the hotel, there are views of the canal life and the historical Rialto Market opposite.
The hotel is home to L'Alcova Restaurant, which has an incredible panoramic terrace, and offers traditional Venetian cuisine. On the terrace, overlooking the Canal Grande, you can enjoy traditional Venetian cuisine accompanied by great wine from the various Italian wine regions. At L'Alcova, the focus is on fresh, quality ingredients and local delicacies – produce is bought daily from Rialto Market to add on the menu and dishes daily. Expect food with great personality and flair, all in the most amazing setting.
Homepage image credit: photo by Randy Jay Braun