Tucked away down Rue Charlot, in the heart of the historic Le Marais district of Paris, lies Bonne Nuit Paris. This  charming bed and breakfast is set across three floors of a handsomely restored 17th century Parisian house. If you're looking for things to do in Paris, read on.
Built in 1609, it's four rooms, Enclos des Templiers, Jardin du Marais, La Cave du Grand Prieur and L'Echoppe du Grand Prieur, each have their own delightful style. Surrounding a light filled courtyard; the timber beams, antiques and toile take you back in time. The subtle addition of modern yet elegant amenities offers reassuring comfort to its present day guests, whilst remaining respectful to the house's original features.
At the helm of Bonne Nuit Paris and its tremendous charm is owner, Jean-Luc, who brings an old fashioned graciousness towards his guests, ensuring they feel as though they have a friend and a guide in a city which traditionally isn't as welcoming to eager tourists.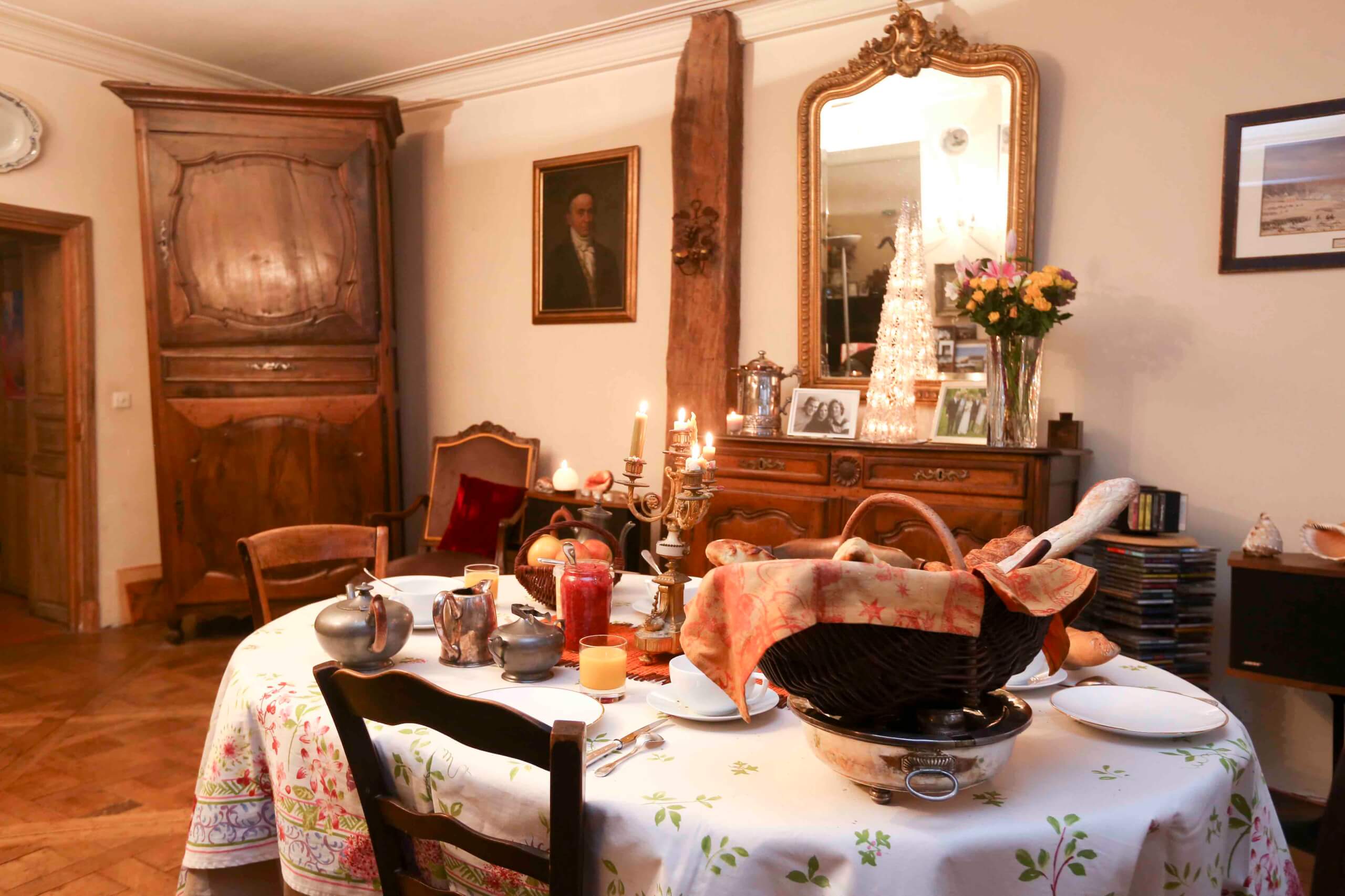 After a peaceful night's sleep, breakfast is held upstairs at Jean Luc's apartment, where one can admire the tasteful selection of modern art and antiques. Bread and patisseries are sourced from his favorite local boulangerie, the honey and jam home-made by himself and wife Denise, who offer generous, personally tailored advice on how to make the most of Paris.
A pleasant walk through the district's tiny typically Parisian streets lined with boutiques, artsy bookshops and local markets soon takes you to the centre of Paris where you can explore the city's cultural delights.
If you want a homely atmosphere, a perfect host and understated luxury in the centre of Paris in one of the chicest districts, it's About Time you stayed at Bonne Nuit Paris . Book a season in advance, it's very popular for very good reason.
Bonne Nuit Paris, 63 rue Charlot, Le Marais, 75003, Paris,  www.bonne-nuit-paris.com
Tel: +33 (0)1 42 71 83 56