About Time: You Discovered the Best Hotel Openings 2019By Alex Moore
Looking for some travel inspiration? Discover the top hotel openings 2019. As per usual, we've had our feelers out, and have come up with a shortlist of dreamy destinations we think might aid your wanderlust. Here are eight of the world's most tempting new hotels and resorts around the world:
Set on a hilltop overlooking the beautiful Singapore Strait, The Outpost at Sentosa is an adults-only retreat close to three tropical beaches: Siloso, Palawan and Tanjong. Inspired by Sentosa's heritage as a colonial military base, the 193 guestrooms are a stylish interpretation of black and white design, with crisp lines, hints of gold and a sharply contrasting palette. Floor to ceiling windows give sea-facing rooms an uplifting feel, with walk-in showers that guests won't want to leave – even for the nearby beaches. Inspired by the Amazon River and the cascading pools of Turkey, the futuristic pool deck features wicker beds and four uniquely themed pools. Of special mention is the Pamukkale Pool – an infinity pool with a view of the seaside in the horizon, as well as a pool bar. Perched on the rooftop of the hotel is an exciting new restaurant and bar concept due to be unveiled later in the year that promises revolutionary dining with panoramic views of the South China Sea.
Surrounded by old-growth forests 1,800 feet above the sea, Villa Eyrie is a relaxing mountainside retreat just 30 minutes from the city of Victoria, the gateway to Vancouver Island. Inspired by Lake Como, accommodations merge Italian architecture with soothing contemporary interiors. Whether guests stay in Villa Principale or rent the six-suite private penthouse at Villa Cielo, they will experience the comforts of home with the luxuries of resort living, from plush pillow-top mattresses, soaker tubs and in-room fireplaces to private balconies with breathtaking views of the Saanich Inlet. With three relaxation treatment rooms, a manicure and pedicure lounge and a private outdoor oasis equipped with a gas fireplace and loungers, the Tuscan Spa is the place to unwind.
Nestled within 40 hectares of countryside in the Pla de Mallorca, Finca Serena is just 20 minutes away from Palma and a number of the finest beaches and coves of the island – and one of our top hotel openings 2019. The delicate scent of olive trees greets guests as they walk through the hotel grounds – past cypresses and lemon trees – with rippling hills and dramatic peaks as far as the eye can see. The calm, comfortable rooms and suites are scattered throughout the estate, some in original farm outbuildings and some equipped with private terraces and verandas. For the ultimate indulgence, the hotel includes a stand-alone luxury villa for those traveling with an entourage. Inspired by its rural surroundings, the Restaurant Jacaranda draws on the influences of home soil. The property has a separate independent space dedicated exclusively to wellbeing where guests can enjoy massages and treatments provided by professionals using Natura Bissé products. Guests can slip into the indoor pool and enjoy far-reaching views of the Mediterranean countryside, or greet the sun with a morning yoga class.
The Californian desert oasis of Palm Springs has welcomed the opening of luxury mid-century modern boutique hotel The Weekend. Having originally been built in the 1960s, the building has undergone a multi-million-dollar renovation to create a stylish, elegant retreat that is befitting of Palm Springs' Hollywood getaway heritage. On entering the boutique hotel, guests are greeted with a chic, timeless space that fuses modern design with mid-century 1960s sophistication to create a truly relaxing sanctuary. The elegant design continues into the hotel's one and two-bedroom suites, which are all located poolside and feature spacious living rooms, king-size beds, private patios, and soothing rainfall showers. Those travelling with friends or family can make the most of the hotel's Deluxe 2 Bedroom Suites and Premier 2 Bedroom Suites, which offer plenty of space, along with one king bedroom and one queen bedroom.
Hotel openings 2019 don't come much swankier than this. Located on the Palm Jumeirah, the largest man-made island in the world and one of Dubai's most iconic attractions, W Dubai – The Palm is the newest W Escape, the W brand's playful spin on the traditional resort experience and is set to add a new beat to the already dynamic and pulsating city. With its electrifying style, evocative design and eclectic destination restaurants led by world-class chefs including Massimo Bottura and Akira Back, W Dubai – The Palm, is expected to steal the show in this international hub. All 350 guest rooms and suites offer uninterrupted views and dreamy amenities. Curved walls are intricately tiled to glisten like the lights and colours of the sea at various times of the day, bringing the shoreline into each room. Modern graffiti adorns the walls of every room, featuring lyrics in Arabic from an iconic song by Lebanese singer, Fairouz.
Belmond Cadogan Hotel opens following a multi-million-pound historic renovation. 75 Sloane Street, an address rich in history and heritage, has played host to socialites, artists and aristocrats throughout history and the stage is now set for a new 'cast' of guests to play their part. Today, Belmond celebrates the opening with 'Cadogan Nights' a gathering of Chelsea's most glamorous taste-makers, eccentrics and bohemian spirits. With a storied past full of glamour, intrigue and at times, scandal, Belmond Cadogan Hotel is the place where London's cultural and social calendars converge; from literary gatherings to curated art collections; the next 'act' of this legendary hotel promises an enriching retreat in London's most stylish neighbourhood.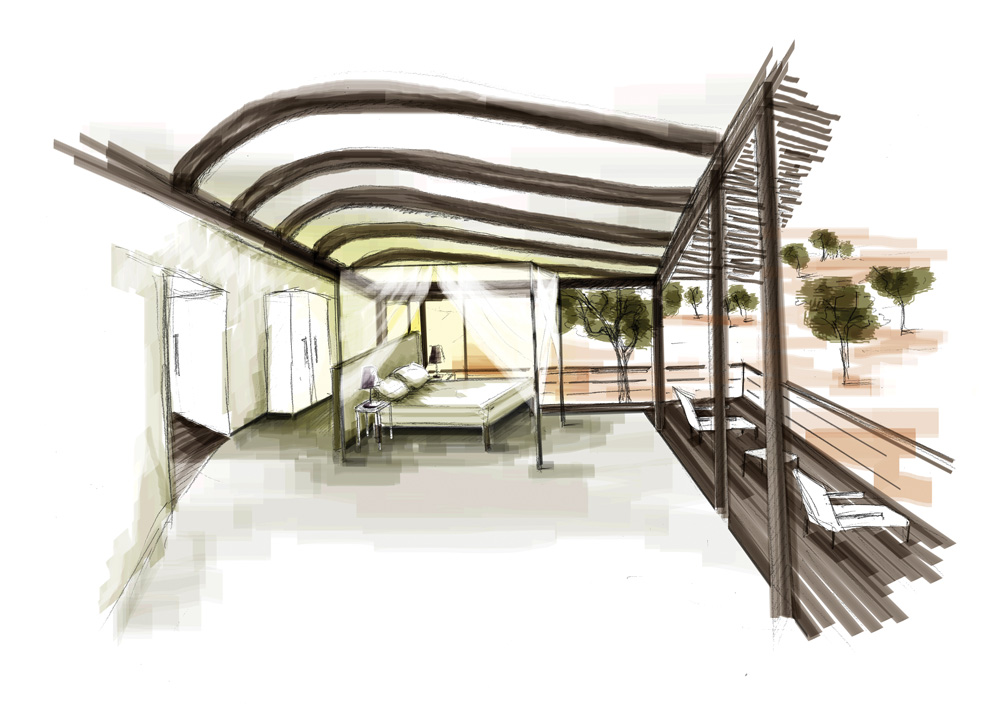 Soft air, crackling with bird song and a chorus of lion roars, is just a small, spectacular part of the Ongava experience. How about tracking rhinos on foot, game drives into the fabled Etosha National Park, nights spent around the fire, and watching as some of the world's most illusive and endangered animals drink at at subtly lit waterholes. Ongava Game Reserve provides visitors with the ultimate in accommodation, offering comfort, luxury and a connection to the earth. The Andersson's at Ongava guest suites are designed as a direct extension of the landscape, with a natural stone buttress that draws guests in and engenders a deep sense of place. Using natural elements and luxurious touches, the spacious suites reflect the environment, while offering guests a climate-controlled sanctuary in the bush. Each suite has a private viewing deck with a 180 degree panorama. The generously proportioned suites continue the theme of discovery with décor that lends itself to a naturalist's home. Scientific tomes, journals and a curated collection of published papers, and a digital archive are available to further pique one's curiosity.
Natural Selection is set to open a new seven-room exclusive eco-lodge, Lekkerwater Beach Lodge, located in De Hoop Nature Reserve. The reserve is one of the most dramatic beach locations in South Africa and home to some of the world's best land-based whale watching. From July to November each year southern right whales and their offspring flock here from Antarctica in their thousands. Just over three and a half hours' drive from Cape Town, Lekkerwater, which means 'good water' in Afrikaans, is situated within the eastern, most exclusive area of De Hoop Nature Reserve. The lodge will offer a year-round authentic beach and bush experience in a magical setting. Each room looks over six kilometres of pristine beach that is dotted with rock pools, with rarely a person in sight.