If you've planned a trip over the past eight years, there's a good chance you've come across Airbnb whilst searching for accommodation. The online community marketplace allows those who wish to rent their home out to connect with individuals who require somewhere to stay for a short while. Airbnb is particularly popular with travellers who need a place to stay whilst on holiday, which is why their closest competition is the bed and breakfast industry.
Before Airbnb entered the hospitality scene in August 2008, B&Bs and guesthouses were the only popular alternative to hotels and hostels. Whilst the bed and breakfast sector is worth £2 billion in the UK alone, Airbnb is now thought to be worth around £22 billion worldwide. Both Airbnb and traditional bed and breakfasts now stand on an equal footing when it comes to popularity, but which is better suited for you as an individual?
We thought we'd take a look at the benefits and drawbacks of both options and give you all the information you need to make an informed decision. After all, if you're going away on holiday then you'll want to stay in the accommodation that's best for your needs.
Pricing
According to research conducted by Voucherbox, the hospitality industry is cheaper than ever for patrons because of the creation of Airbnb. At the time of writing, there are over 300 Airbnb properties available for rent in central London ranging from £29 to £102 per night. Meanwhile, the cheapest B&Bs in the centre of the capital right now are Chelsea House Hotel and Victoria – Bed and Breakfast, which both cost £64 per night. So, if you're on a budget then Airbnb is definitely your best option.
Food
This comparison is simple enough as Airbnb properties rarely offer any food unless you've bought, prepared and cooked it yourself. Part of a B&B's promise though is to offer their customers breakfast at the very least. On top of this there are usually tea and coffee sachets placed in rooms as well as biscuits and other little extras there to keep customers happy.
Hospitality
If you're looking for hospitality, then a B&B is the best choice for your next trip as the entire industry relies on it. Usually, good-quality B&Bs offer you a warm welcome, information about local attractions and transport, a breakfast and comfortable beds with hotel-standard linens. On the other hand, renting an Airbnb property is literally just staying in someone else's house so you will rarely be welcomed by anyone unless the host decides to come and meet you. Once you're settled in, chances are you'll be left to your own devices, perfect for anyone who desires complete freedom and wants to really see what it's like to live in the area.
Space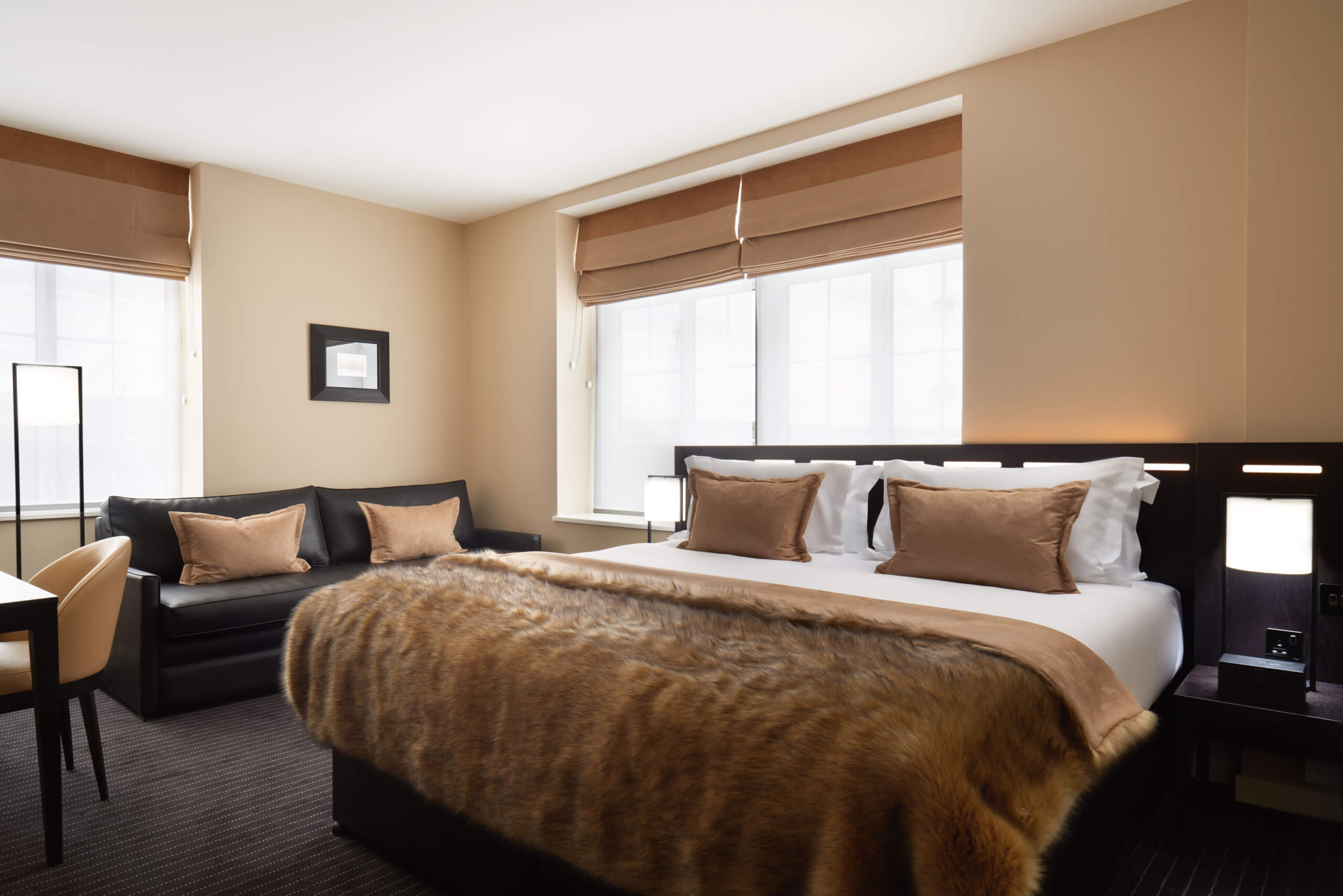 Usually, B&Bs offer their customers similar sized rooms, which comprise of a bed, a desk, a wardrobe and a bathroom. Airbnb's properties are a little more difficult to judge, as they're all different, though this just means you can pick one that best suits your needs. There are single rooms, double rooms, flats, apartments, houses, castles, villas, lighthouses and everything in between on offer at Airbnb; it all depends on what you want.
Really, the biggest difference between a B&B and an Airbnb property comes down to traditional versus modern hospitality ideas. If you prefer the comfortable reliability of a bed and breakfast, then you should stick with what you know. However, if you want more freedom and to experience life in another place as if you were a local then Airbnb is your best option. It's all up to you!