Oh, Thyme. The loveliest place on earth. This isn't a hotel. This isn't a cookery school. This is so, so much more. If you're a fan of the Cotswolds – with its beautiful, chocolate-box villages, quaint tea shops, stunning walks and sense of peace – then this is one place you can't miss.
Thyme has only recently become a hotel; before that, it was available for events and exclusive hire only – and with an incredible cookery school, a pub serving some of the best British food I've ever tried, and gorgeous grounds, it goes beyond your normal Cotswolds experience. Truly, this is one to watch. If you're looking for a little mini break in the New Year, we couldn't recommend Thyme enough. Here's what you need to know:
The accommodation at Thyme is a picture of quaint English living – with pastel colours, open fire places and the cutest, girliest decor, the bedrooms really help create a sense of calm at the hotel. There's a range of accommodation – from bedroom suites in Thyme House to private cottages in Thyme Courtyard. Relax in front of roaring fires in Fifi's Room, take drinks on the terrace, enjoy a game of boules in the secluded walled garden – oh, it's all so lovely.
The suites in Thyme House are incredible. Each unique in their decoration and feel – some have free-standing baths, and all come with the most cloud-like, comfortable mattresses, homemade shortbread biscuits and WiFi (not that you'll need it). It's totally quiet, too – they do not accept children under 12 or dogs in Thyme House, so expect the utmost calm. If you so fancy, you can also rent Thyme House for exclusive use – sleeping 16 guests in eight individually designed bedrooms, all with en-suite bathrooms, Thyme House offers a selection of stunning entertaining spaces, such as a private garden and kitchen.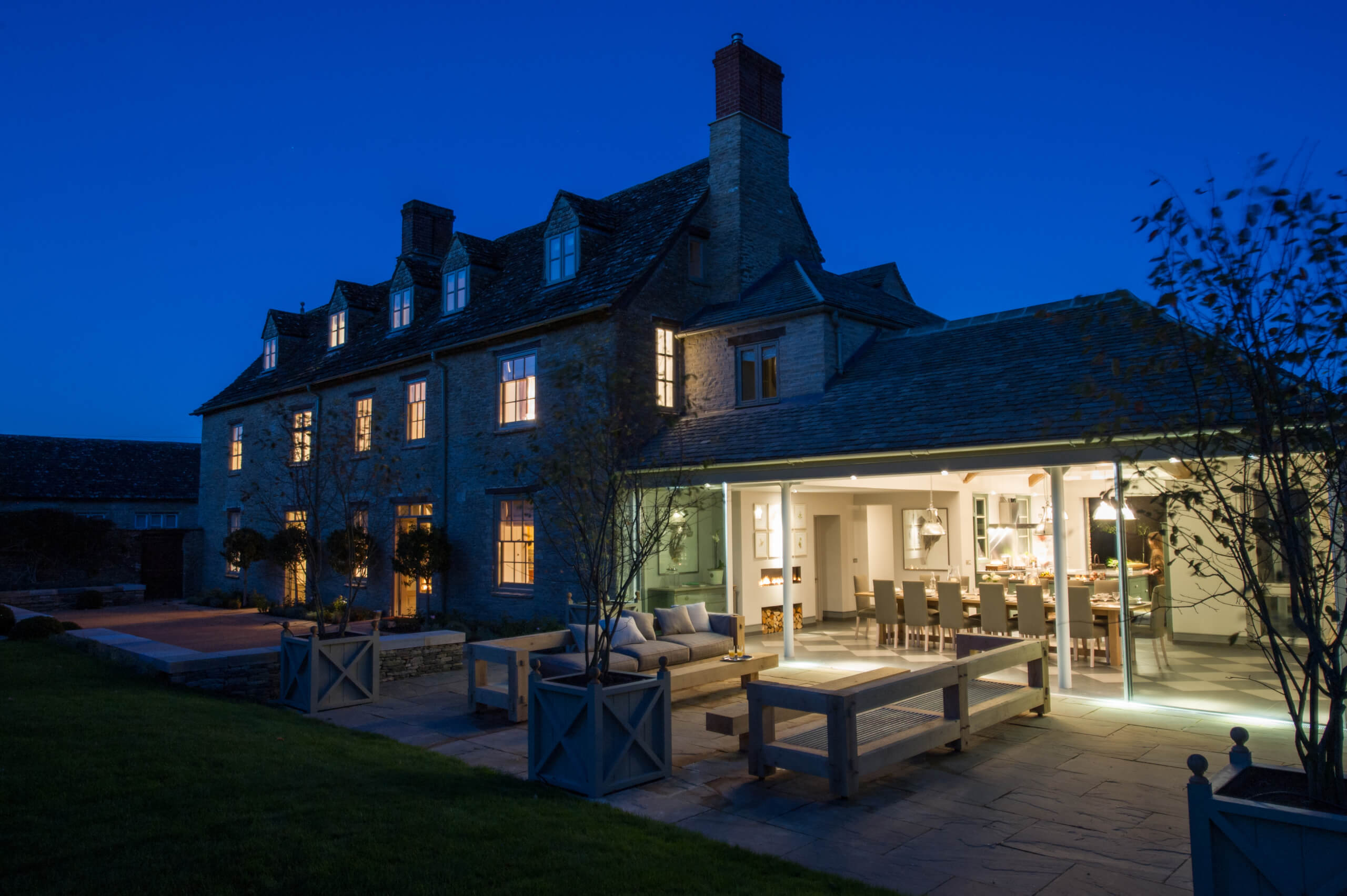 If you fancy a really private weekend away, there's also two cottages – one situated in the Thyme Courtyard, the second in the village a five minute walk away. The Tallet, in Thyme Courtyard, sleeps up to eight in four bedrooms with three bathrooms. The Tallet has a stunning entertaining and living space, benefitting from a wood-burning stove and underfloor heating for the winter months and a secluded courtyard perfect for al fresco dining when the weather is warm. For guests who have taken all four Courtyard Cottages, there is plenty of space to congregate in The Tallet, seating up to 14 at the dining room table.
The other cottage is Old Walls, in the village. It's a beautiful Cotswold stone cottage in the middle of the village of Southrop – only a few minutes' walk from Thyme. Expect: a cosy sitting room with wood-burning stove, pretty gallery kitchen and conservatory for dining. The cottage comfortably sleeps four – and situated in its own walled-garden, there are far-reaching views across the Estate's fields. Beautiful.
Photo Credit: Amy Murrell
The food. Oh baby, the food. This isn't food like you've ever tasted before – because everything at Thyme is locally sourced, whether that's vegetables and herbs grown on their own garden, quirky, homemade jams from their incredible fruit trees, eggs from their chicken or their own bacon, or a selection of the best produce from nearby farms, you really can taste the difference here.
For one, the breakfast is absolutely incredible. Taken in the stunning Tithe Barn (above), the breakfast is an occasion in itself – you can choose from the best eggs, scrambled, poached or boiled, along with either beautiful soft local smoked salmon or local chorizo, along with a selection of homemade granola, Cotswolds yogurt, fresh fruit, the best Sourdough I've ever taste and sensational jams. There's also great fresh juice and delicious coffee. All to be eaten in this stunning high-vaulted barn. Need I say more? Breakfast is included in your room, so you've got every reason to indulge. For the private cottages, breakfast can also be taken in your own kitchen.
Drinks can be enjoyed at The Baa – a private drinking den for guests only. In The Baa, you can enjoy some great cocktails in a seriously stylish setting (thinking fluffy sheep chairs and you've got the right idea). The Baa is open until midnight for guests only – offering teas, coffees, herbal infusions and a selection of homemade cakes throughout the day, it's the perfect space for relaxing after a long country walk (or a hearty breakfast in our case). By night, expect a treasure trove of English distillations – their botanical cocktails are inspired by the Thyme herb garden, wild flowers, meadows and hedgerows. We're sold.
Dinner is be enjoyed in their very own pub in the village (you walk with lanterns and everything). Homegrown, homemade and produce driven, The Swan at Southrop is a quintessential English country pub with roaring fires and serves up the best British food I've honestly ever tried. The menu changes every day based on what's growing well in the garden – on our visit, we enjoyed a feast of truffled Jerusalem artichoke soup, sensational Wild line caught halibut fillet with spinach, white wine, cream and gremolata, and the downright best sticky toffee pudding with homemade vanilla ice cream I have ever, ever tried.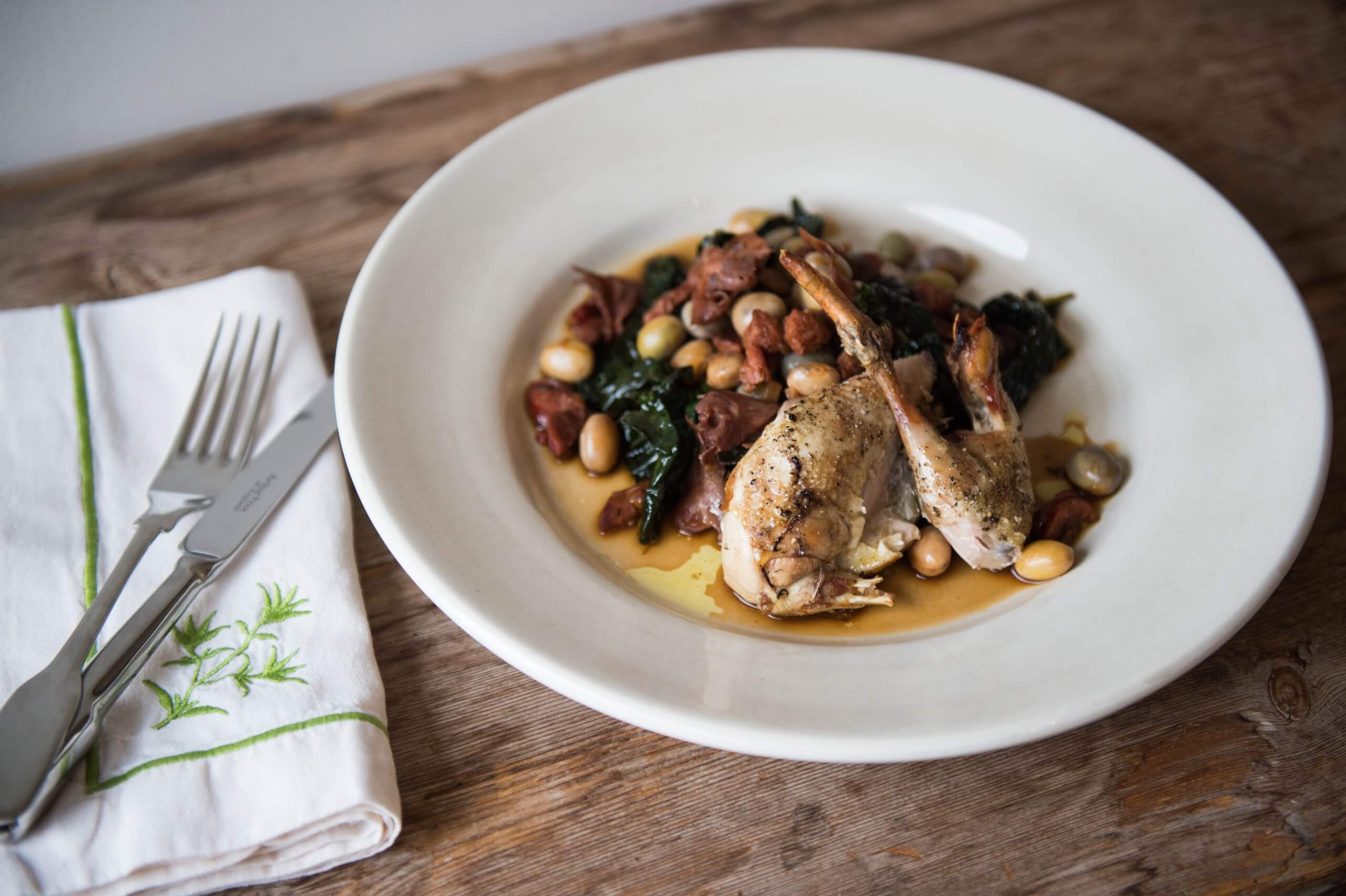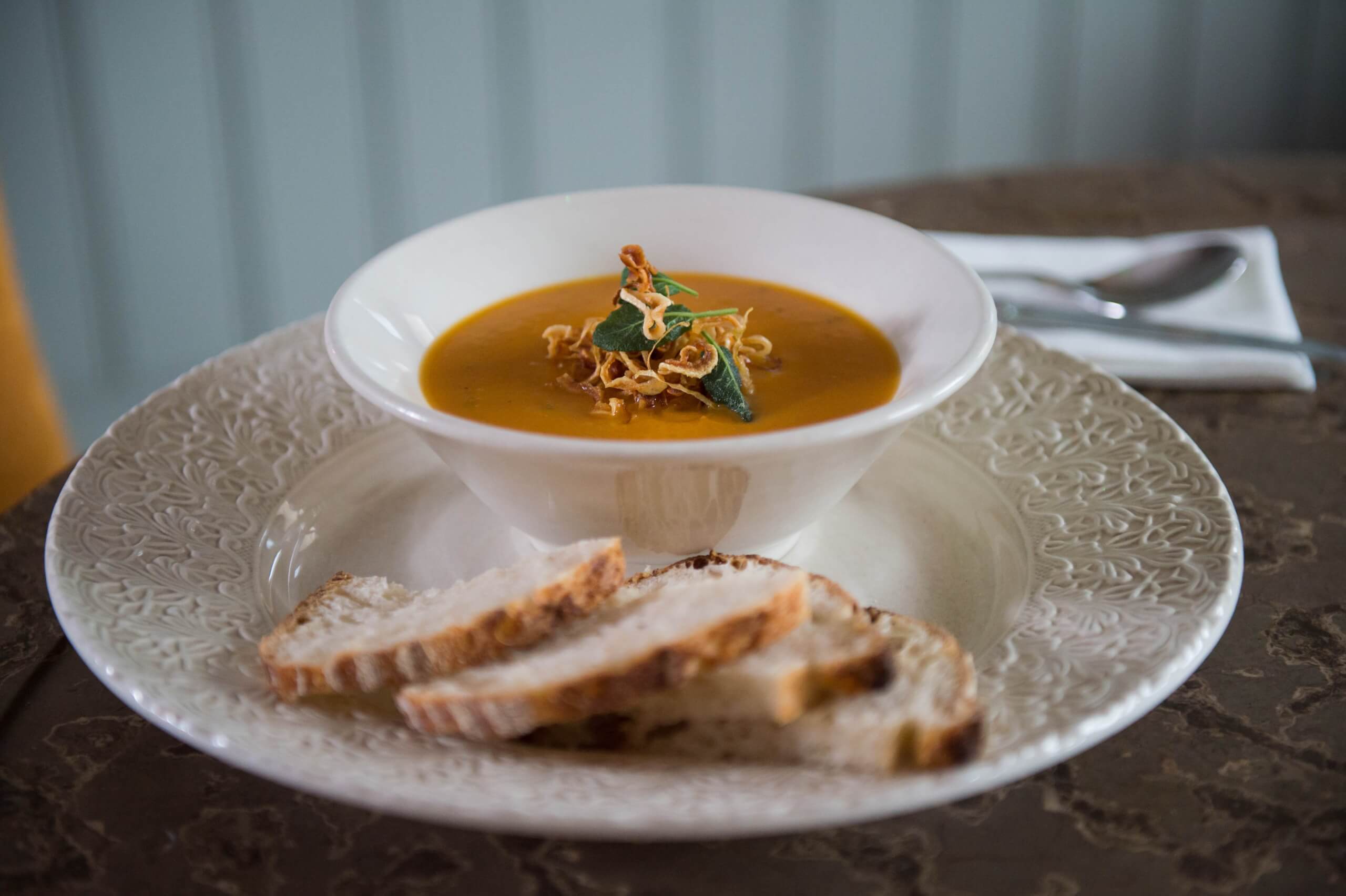 If they have it when you visit, the crown prince squash ravioli with crispy sage and reggiano is a taste sensation. But this was the third time I've visited the pub and it's safe to say there's nothing on the menu that won't taste divine. Even if just for a weekend pub lunch, drive down from London and see what I mean for yourself. Dreamy.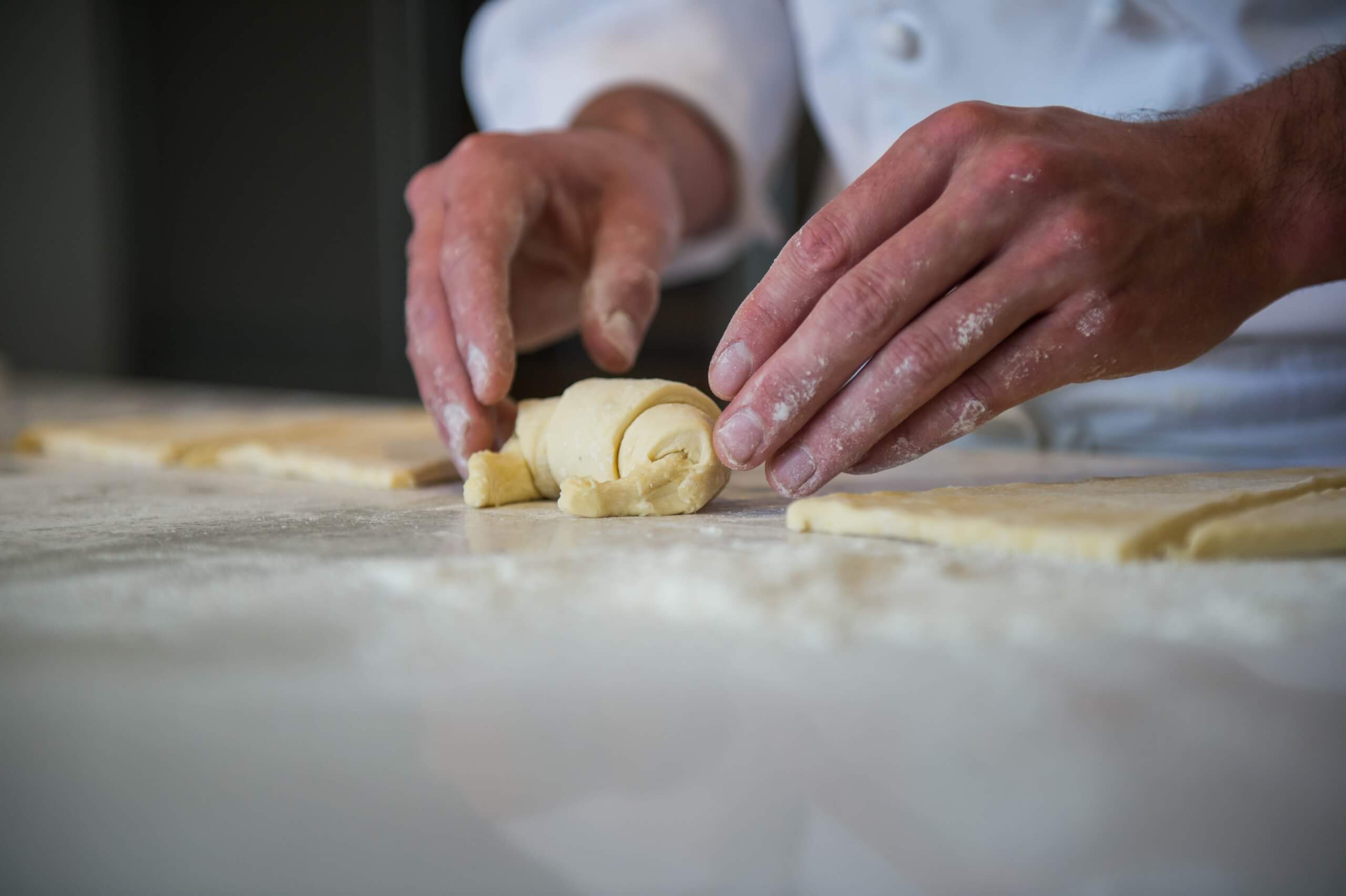 But what to do while you're at Thyme, I hear you ask. Ah, well, friends – the fun has only just begun. The highlight of the hotel is their cookery school; it's here where the magic happens. The Cookery School is the beating heart of Thyme. Working closely with the land and its seasons, they offer a wide programme of classes throughout the year – such as gluten-free baking, seasonal forage and a taste of Thai cooking. Learn a new skill in the most beautiful surroundings imaginable, with the best produce. There's also stunning walks to be taken in the grounds – you can admire their walled garden, the farm and walk to the local village.
In the local area, there's beautiful villages such as Bourton-on-Water to visit (while here, you must try a cake at the Bakery on Water), fantastic weekend food markets and National Trust homes to visit. Or you can just curl up with a good book at Thyme House, if that's what you fancy.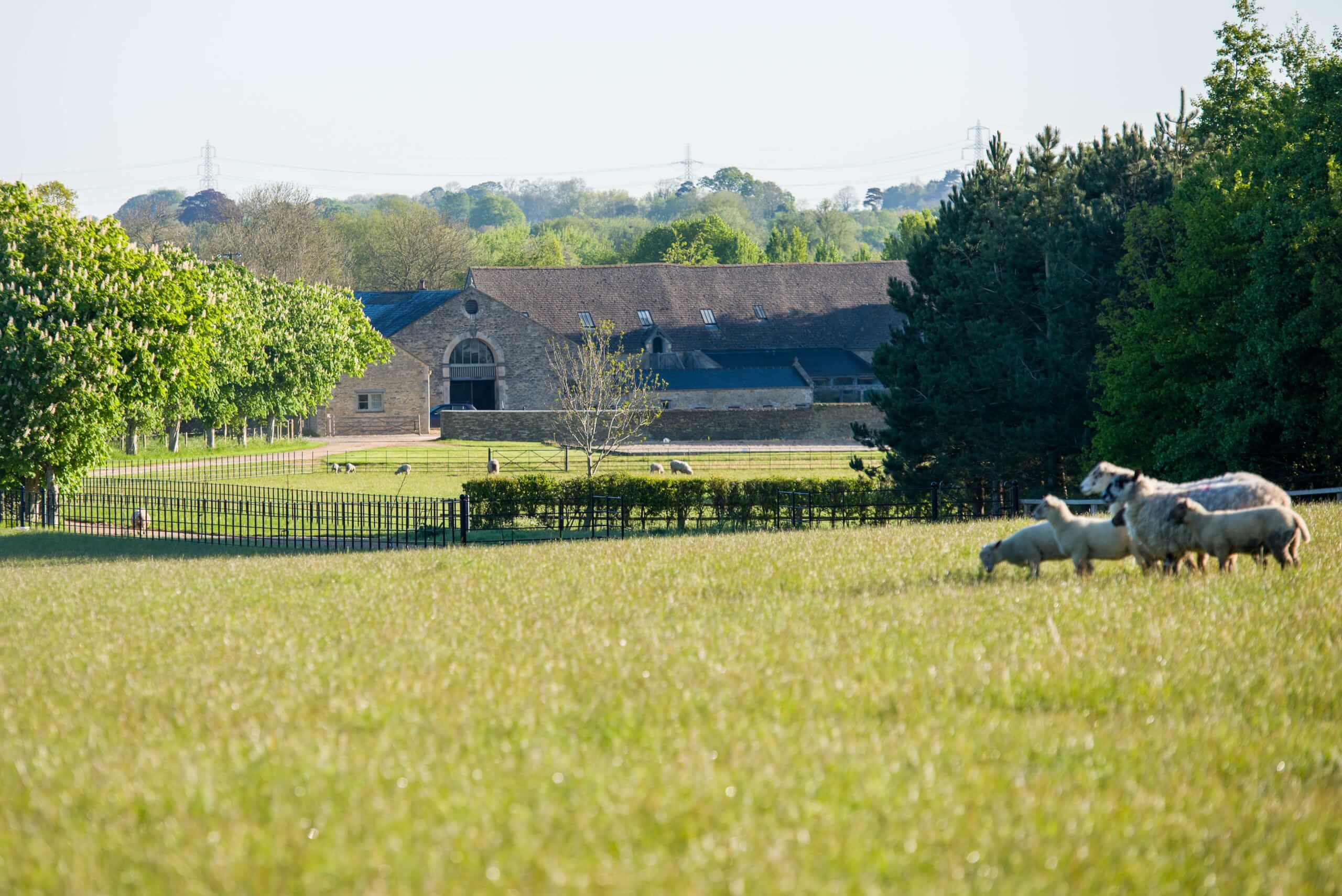 The most beautiful hotel, cookery school and restaurant in the Cotswolds you could imagine. Thyme is a property like I've never visited before – it has a unique sense of calm about the place. Literally, time seems to stand still here. Thyme gives you the place and clarity you need to return to London fresh; and with the sensational breakfasts, wicked cocktails, beautiful walks and incredible pub food, it's somewhere you'll want to visit time and time again. We can't recommend it highly enough. Go discover the magic for yourself.
Thyme is easily accessible by car from Swindon, Oxford, Cirencester and Cheltenham and only a 90-minute drive from London, or by train from Charlbury and Swindon. Rates at Thyme start from £260 per night on a B&B basis. For more information, please visit www.thyme.co.uk. Photo credits: Amy Murrell.