In association with POD, as part of POD Health Week, we've found the most hardcore, down right sweaty workouts in town. Time to feel the burn.
What: For hot yoga, try Fierce Grace. Fierce Grace led the UK in the Hot Yoga revolution, by bringing Bikram Yoga to London in 1994. Based on classical hatha yoga, Bikram and Ashtanga yoga, and sequenced in ways that adhere to ancient yogic principle, as well as the latest cutting-edge research, you'll see results in the minimum amount of time, Fierce Grace is a unique series of five different classes based on the same core poses and principles, each with a different emphasis, duration and intensity. Fierce (aka The Beast) will get your seriously sweaty – in the hour and 45-minute classes, you'll learn to use the body to deepened awareness, meditation, lack of ego. Take your practice to new heights.
How Much: £39 for 30 days or £17 drop-in class
Where: Multiple studios here
What: Tempo Pilates is a comprehensive Pilates method that will transform your fitness classes from the hour you dread to the hour that leaves you riding high. It has a fresh, upbeat approach that's fun, challenging and stylish. Do you want to burn calories, tone muscles and sculpt your body? Then do it the Tempo way. Their method includes Pilates based on control and flow, with the help of their hugely popular up-tempo playlists, state-of-the-art reformers and highly motivated instructors. Try Up–Tempo Pilates classes – just under an hour of tough love. A class dedicated to the brave, focusing on upper body and abdominal exercises to complement the lower body work in the regular Tempo Pilates classes.
How Much: £26 per class
Where: Multiple studios here
What: Seconds from Shoreditch High Street, FighterFit Gym specialises in top quality boxing and fitness training. Using a constantly refreshed array of training methods from all over the world, their Shoreditch gym guarantees you a full body workout, with practical lifelong skills to match. FighterFit classes are for real and pack a hard punch, but we're also a big warm and fuzzy family, so whatever your shape, size, fitness or experience, you will feel safe and welcome at the gym. FighterFit classes are 1 ½ hours long, it's hot and sweaty, and you will leave your session feeling completely fulfilled.
How Much: £10 per class
Where: Shoreditch Park
What: TRX is also known as 'suspension training,' – TRX is the easiest and quickest way to tone your whole body and increase your heart rate at the same time. It's the perfect class for people with a short attention span and who want to feel results soon afterwards. Try the resistance class with Paddy at 7.15pm on a Monday. There are only 8 spaces in a TRX class so book ahead to avoid disappointment, and don't leave without looking in the women's changing rooms… they are unbelievable.
How Much: £30 for 3 classes introductory
Where: Core Collective, 45 Phillimore Walk, Holland Park, London W8 7RZ
5. For a Bootcamp: Barry's Bootcamp
What: "The Best Workout in the World" – hour-long work out, including 25-30 minutes cardio, 25-30 minutes strength training. Having just opened up a second studio in London, Barry's signature sessions are an hour long, which sounds tough, but you never work on the same area of your body twice. For example, the first half of the class is spent interval training with a mix of cardio, and the other half is a combination of weight training. The purpose of this set up is to keep your body guessing or rather 'shock' your body, so much so, that you can burn up to 1,000 calories per class.
How Much: £20 per class
Where: Barry's Bootcamp, A501, London NW1 2AE, Shoreditch
6. For Strength: CrossFit 1971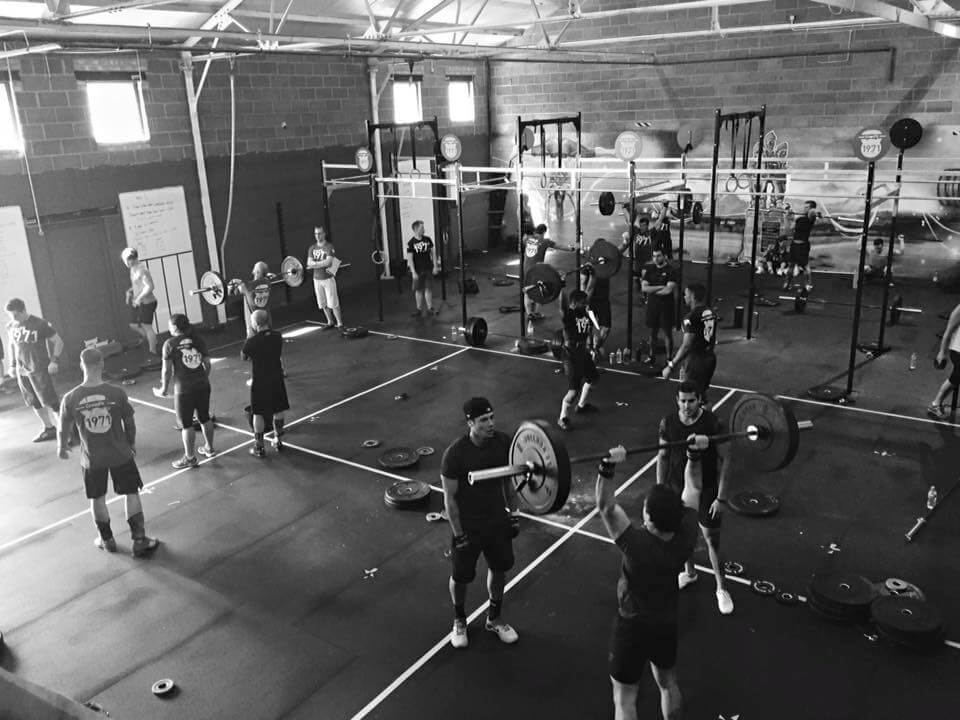 What: CrossFit is a strength and conditioning programme for many police, army and special operations teams across the world.Their 'Gymnasty' class mixes up ring work, climbing ropes with CrossFit which will improve your core strength but also hand eye co ordination. The aim of CrossFit is to forge broad, general and inclusive fitness – this 60 minute CrossFit class includes a specific warm up tailored to the needs of the workout, followed by a strength, skill or gymnastic element. The WOD (Workout of the Day) is the main part of the class is always done at high intensity.
How Much: Membership from £80 per month – here
Where: Unit 3 Hutchins Close, Stratford, Greater London E15 2HU
What: At Wattbikes and Abs, you'll leave no muscle untouched. Expect an indoor cycling studio featuring Wattbikes – each bike is connected to its own computer which lets you know how hard you are working, how fast you are peddling and how much energy you have used. Your numbers will appear on a screen in the front of your class, and you can compete against your mates or others in the class. This is guaranteed to make you work harder. Within this class you will go though an intense abs work out to get that core in shape.
Where: Multiple London locations
How Much: Multiple membership options here
8. For a Full Body Workout: FRAME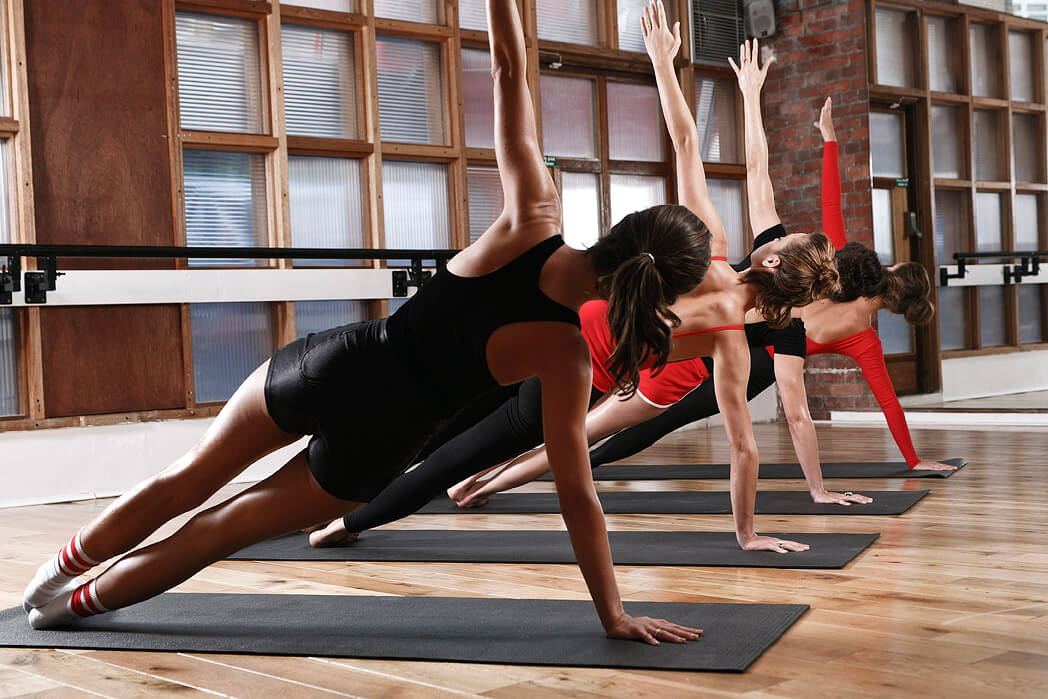 What: A combination of continuous low impact cardio, interspersed with high energy intervals to lift your heart rate, boost your metabolism and shed fat. BODY BY FRAME uses light hand weights for added resistance, with innovative sequences designed to exhaust the muscles in a way that does not create bulk. Both the larger and the smaller supporting muscle groups will be worked in the class, ensuring a well-balanced, supple and strong body. Think of BODY BY FRAME as an hour of complete indulgence for your body and mind, guaranteed to get those endorphins racing round the body! Who isn't craving a big, fat serving of happiness?!
Where: Multiple locations – here
How Much: £12 per class
What: Strongman Training encompasses many of the disciplines used in Competitive Strongman; a typical session could see you flipping tyres, pressing logs, pushing or dragging weighted sleds and tyres, or carrying farmers walks. There are no strict rules, set moves, choreographed systems, or spiritual ideologies behind it. Unlike the typical gym environment where everything is set up to make things easier, Modified Strongman challenges everything from your grip strength to your cardiovascular health. It also builds strength, both physical and mental – simply turn up prepared to push yourself and the rest takes care of itself.
Where: Venue here
How Much: £15 per session
What: The Heartcore Barre technique uses intelligent sequencing of choreography and isolated micro-movements which work the muscle fibres to the point of fatigue. Energising beats combined with the Heartcore precision technique deliver a fast, efficient, fun workout that gets immediate results. All in 55 minutes. The aesthetic benefits delivered are micro-sculpted curves: long lean limbs; sexy tight upper arms, toned elongated legs; zipped in waistline – creating a natural 'corset effect' and a lifted curvy butt. The reported physiological benefits are the reversing of age related muscle loss, increased flexibility, improved alignment and posture.
Where: Multiple studios here
How Much: £27 per class
Sponsored post in association with POD – to take part in POD Health Week, follow them on Twitter and like them on Facebook.