June's the month for getting fit. And not because you need a "bikini body" but mainly so you can chase those ice cream vans quicker. See post here for ideas on best health supplements. London's fantastic for quirky fitness, here's how to get fit in style this June:
When the likes of Elle Macpherson and Jennifer Aniston ever discuss their respective fitness regimes, they reveal a week of pilates, kickboxing, HIIT training and barre work. Which is all very well, but for the mere mortal Londoner, this sort of routine would probably leave you at least over £100 out of pocket (per week). London's fitness scene has well and truly blossomed, but at a price.
Something needed to change, and it thankfully it now has, with Classpass. Fresh from the US, this fitness subscription service offers access to over 150 of London's top gyms, for a monthly subscription of only £59-£79  (depending on how long you commit for). Although you're limited to three visits per studio per month, there's definitely enough choice to keep you busy (in downward dog/ on a reformer/upside down)! Our favourite's include: 1Rebel, Form Studios, Paola's Body Barre, BoomCycle, TenPilates and DeRose Method.
Fitness in London: Wear
Lorna Jane, ActiveinStyle
This Summer we'll be sporting Active in Style's Lorna Jane Collection. Add a splash of sunshine to your workout with this yellow sports bra. you can shop the full collection here. If your work wardrobe's 90% black, the gym is a great place to bring back a pop of colour. We love these bright leggings.
A gym bag essential, ActivBod's range delivers nourishing, non-sticky protection in a handy flip top and lightweight portable tube. The activbod cooling finishing lotion is perfect for those who want to duck out of the office and attend a quick work out class at lunchtime, as well as professional sportspeople, and regular gym-goers.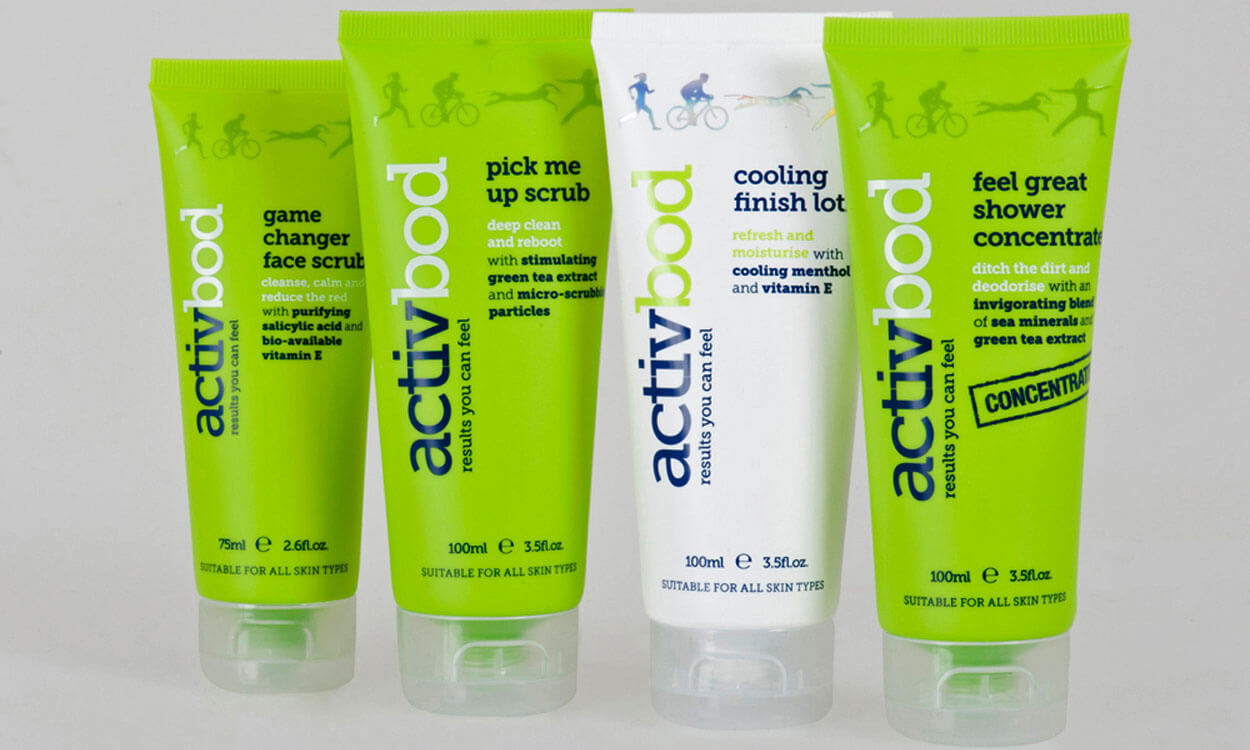 The activbod range combines the science of skincare with natural ingredients and the unique needs of sports and exercise enthusiasts. Formulated with therapeutic fragrances and ingredients for skin protection, perspiration and body odour control, plus cooling and warming agents to help prepare muscles and aid their recovery, the range is like having your own personal sports physio, but in your kit bag and available to use wherever and whenever you need.
Vivo Barefoot's shoes will leave your calves aching for the first couple of workouts but once that subsides you'll be well and truly converted. There's a lot of science behind the shoe, from sensory feedback, motion control and muscle shock absorption but in essence it boils down to: 'Your foot has all the technology you need. Our shoes let your feet do their thing'. You can read more about them here.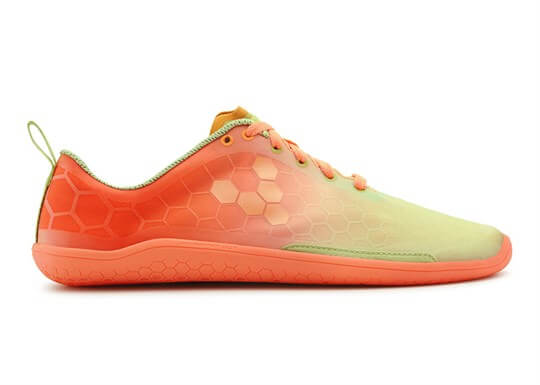 If you don't really want a protein bar with a sell by date of 2018 ( I do not blame you), you can make your own nutritious snacks from the Detox's Kitchen's new recipe book. Founder and chef Lily Simpson and nutritionist Rob Hobson have created two hundred carefully tailored recipes and a variety of meal plans to bring you this ultimate, comprehensive bible of wheat, dairy and sugar-free delights.
Hydrate
People underestimate how important it is to stay hydrated but thanks to Infruition, drinking water is no longer a chore. With a nifty device to put in whatever fruit/herbs you so please, you'll have a fruity flavoured drink without the refined sugar/ additives you find in most soft drinks.
The new wonder supplement produced from a 9 day old incubated fertilized avian egg, Laminine assists in the creation and reawakening of stem cells, your body's natural repair system for rejuvenating tissue, organs and blood. It directs nutrients to where your body needs the most. Scientific research shows that it specifically moderates the stress response and maintains healthy cortisol levels, regulates serotonin levels, promote restful sleep, improve muscle tone and strength: all of which are conducive to an active lifestyle. Buy at http://www.balance9.co.uk