Let's be honest, we've all left stuff last minute for Christmas in the past (and for some of us, this year is no different). HOWEVER, the wonderful thing about next day delivery is that running round the shops on Christmas Eve is a thing of the past! To give you a nudge in the right direction with the big day a week away, we've rounded up the best last minute gifts for this festive season.
What: Novel Mart 'Mortadella' Cap
The Lowdown: Novel Mart offers a wide range of statement slogan apparel with cosy hoodies, comfy sweatshirts, and tongue-in-cheek tote bags all emblazoned with your favourite cult tipples or foods (there's everything from Cacio e Pepe to Negroni, Dim Sum to Pinot Noir). We're a particular fan of the Mortadella cap, because A) we love the slow-cooked Italian spiced sausage and B) Sopranos.
Price: £35
Where: Buy online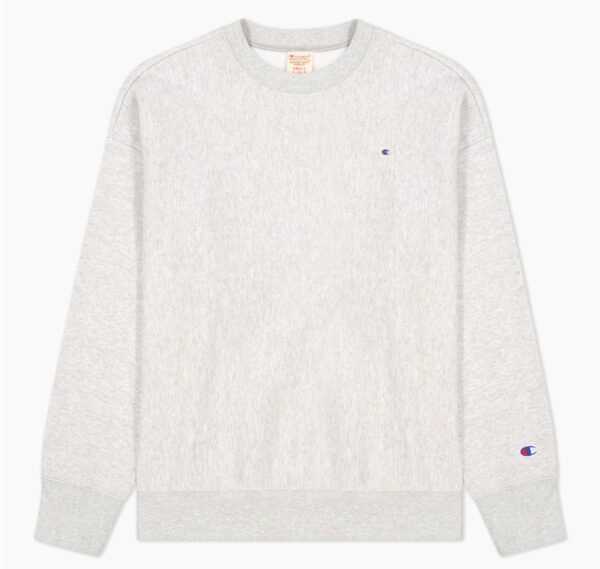 What: Reverse Weave Sweatshirt
The Lowdown: Champion are the dons when it comes to sportswear (they've got the WFH/1 day in the office look nailed). With a range spanning joggers, hats, tees to swimwear, you can't go wrong with a Reverse Weave Sweatshirt. A classic for good reason, these oversized beauties are a wardrobe staple. And they come in several snappy colours. Win win.
Price: £80
Where: Buy online
What: Pivo Pod Lite
The Lowdown: The Pivo Pod Lite, in conjunction with the Pivo + app, turns a phone into your personal camera crew. Powered by AI technology, the Pivo mount, which can rotate 360 degrees, automatically tracks your face and body movements, following you at all times and zooming in and out to make sure you're always in focus and in the frame. Capturing high-quality video and images with minimal effort, you no longer have to worry about the camera rattling, shaking or if the person filming you has missed the best shot.
Price: From £69.99
Where: Buy online 
What: TMA-2 Move XE Wireless
The Lowdown: The go-to brand for some of the world's biggest DJs and musicians, including the likes of Benji B, James Blake and Sherelle, AIAIAI's range offers superior sound quality, sleek design and a robust build. With its sustainable, modular design, each pair can be personalised to an individual's specification and upgraded over time. As well as being properly comfy, the Bluetooth 5.0 connectivity allows 40-hour playback. Dreamy.
Price: £160
Where: Buy online 
What: Bloody Mary Bundle
The Lowdown: Feeling like there might be quite a lot of celebration this season, or know someone who's got quite the packed calendar…? From the breakfast of champions to staving off those pesky hangovers, the Bloody Mary Kit Bundle makes a perfect gift, featuring premium British vodka alongside the best of ingredients for the ultimate spicy cocktail. Simply add ice and enjoy.
Price: £30
Where: Buy online 
What: Beko's Bean-to-Cup Coffee Machine
The Lowdown: Beko's Bean-to-Cup Coffee Machine is the ultimate gift for coffee lovers this Christmas. Available with or without a steam wand (it's a game-changer with), the machine provides delicious barista-style coffee every time. Whether it's a homemade oat milk latte or frothy hot choccy, with the Beko Bean-to-Cup Machine, you can make sure that your loved one is enjoying their favourite hot drinks every day – all from the comfort of their own home.
Price: £250
Where: Buy online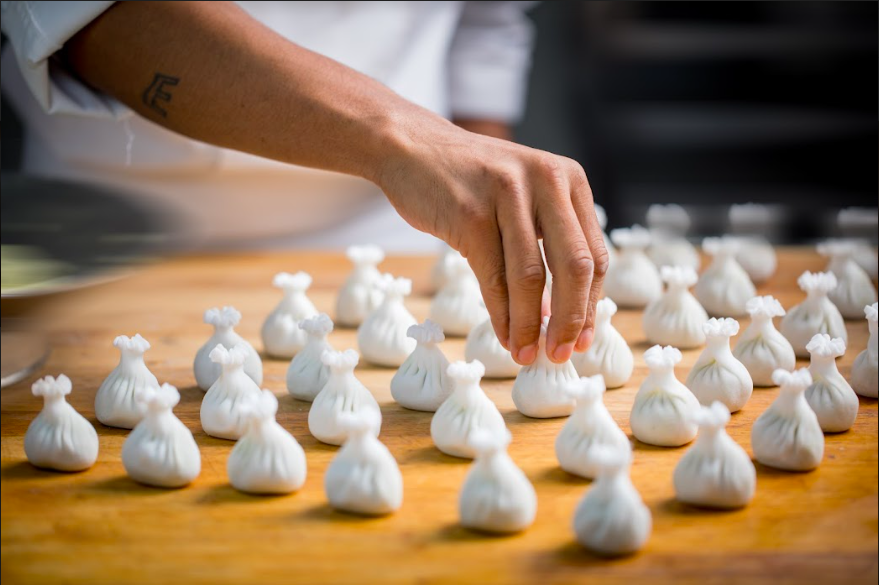 What: Yauatcha City Dim Sum Masterclass
The Lowdown: Give the gift of a dim sum masterclass at Yauatcha City, with vouchers available to purchase online to be redeemed throughout 2023. Each masterclass will be held in intimate groups of 16 with Michelin-Starred Global Executive Chef Andrew Yeo, following which guests will enjoy their dumpling creations over lunch within the restaurant.
Price: £158 per person
Where: Buy online 
What: Green Onyx Gemstone Ring
The Lowdown: Venu J's Green Onyx gemstone pieces have been designed in-house by the designer team and owner Venu herself, and are manufactured from recycled gold and silver following the brand's sustainable practices. The Green Onyx Gemstone Ring is a beautiful statement piece and has the power to relieve tension, fears, worries, and stress.
Price: £100
Where: Buy online
What: Smooth Move Leggings
The Lowdown: CONTUR is a Manchester-based premium activewear brand designed for bold women who aren't afraid to break the mould and live their life at full speed, in and outside the gym. All pieces are crafted using regenerated ocean plastic in bold colours and sleek silhouettes designed with performance in mind. The Smooth Move Leggings give you support and fabric coverage, with the high waist designed to shape and support.
Price: From £27
Where: Buy online 
What: 40L Weekend Bag
The Lowdown: Designed in Scandinavia using award-winning innovation, Db creates innovative, functional and sustainable luggage. The 40L Weekend Bag has all the style of the OGs, but with the engineering of a Db. It's time to put the classics on the bench and make way for a well-thought out weekender. A timeless bag.
Price: £140
Where: Buy online