Since football became a 'thing,' fans and football lovers all over the world have anticipated lists like this. Knowing who the best football players are, is much like updating the software on your smartphone or PC. In the last decade alone, football has seen some of the best players the sport has ever witnessed. These players can truly change the pace of the game which makes choosing both teams to score a great option when betting.
With that in mind, you probably have an inkling of how hard it is to pick the best out of the array of players available. Nevertheless, we've managed to compile a list of players that are better than the rest – football's best on the field.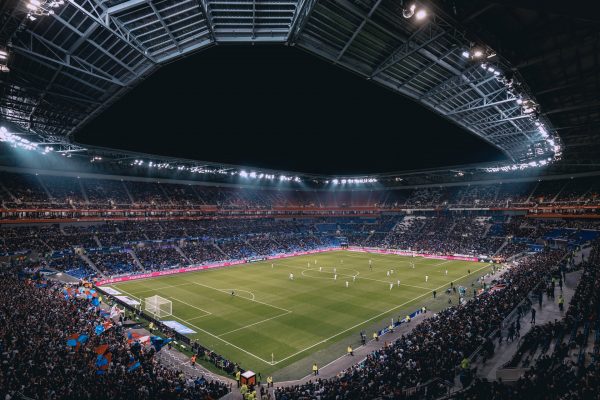 Lionel Messi
There is no doubt that football betting enthusiasts have had a field day with this FC Barcelona player. Messi is so good that he is generally regarded as the best player in the world to date, and he's got the technique to prove it. When it comes to running and passing the ball, he has it all in the bag.
With four hundred and thirty-eight goals to his name (including hat tricks), it is no surprise that he pulls in a whopping $80 million a year. So, let's face it, you expected his name to be at the top of the list.
Cristiano Ronaldo
Here is another hard-hitter when it comes to the football industry, in fact, he's the only worthy contender Messi has had over the last decade. This Juventus player's prowess has also earned him the nickname 'the goal machine', and it's no mystery why. Before he signed up with Juventus, he played for Manchester United and Real Madrid.
Ronaldo has an array of awards and achievements to his name, some of them include four Champions League crowns and a three-time title of UEFA best player.
Robert Lewandowski
When it comes to strikers, this Bayern Munich player is one of the best strikers there is out there. In 2020 alone, he has scored a total of fifty-five goals and given ten assists while he was at it. Lewandowski is well-known as one of the most professional players on the field.
His raw technique and prowess on the field have landed him the title of the world's most complete number nine. For someone who was once deemed too skinny to play football, he sure has come a long way.   
Neymar da Silva Santos Júnior
Besides that period in 2019 where he suffered one calamity after the other, Neymar has had a pretty good career altogether. Anyone who knows anything about football will admit that he has more talent in this pinky toe than most. His passes are intuitive and his technique is as suave as they come.
His current 5-year contract with Paris Saint Germain has Neymar pulling in a whopping $350 million.
Eden Hazard
Based on his dribbling skills alone, Hazard is more than qualified to be on this list. In the last decade alone, he's executed more viable dribbles than any other player in the Premier League. The streak didn't end once he moved over to La Liga where he delivered an average of 4.4 dribbles in every game. Altogether, he's proved to be one of the best on the field.