We caught up (metaphorically, of course) with Hilary Gilbert, co-founder of London's BOOM Cycle, which for four years now, has provided London's sweatiest and loudest bike-based fitness experience.
What's your typical day?
At work by 7am, check in first class(es), work with instructors new and old on training, 3-4 meetings, teaching 1-2 classes, home by 21:00, bed asleep by 10:30!
What inspired you to start BOOM Cycle? 
When I moved to London I found that the fitness scene hadn't quite caught up with that of the US and couldn't find any great indoor cycling classes, from this BOOM Cycle was born! I love to keep fit and have always loved spinning and especially working out to music that gets you hyped to have fun!
You started BOOM Cycle in 2011. What advice would you give to entrepreneurs starting a business? 
I would advise them to work with someone else starting a business to get experience in this all-encompassing under-taking….
You've lived in New York, Los Angeles and Paris (stalker alert) why did you decide to set up BOOM Cycle in London?
Haha! That's awesome. I love London. No one had done this in London yet at the time and London was where I was when I decided I was ready to stop traveling so much and put some roots down somewhere (which had a lot to do with meeting my partner).
Why would you recommend spin (and particularly BOOM Cycle) as a great way to get fit in 2015 (and beyond!) 
BOOM Cycling is efficient, effective and totally immersive. It's fun, easy to get addicted and you can forget you're working out!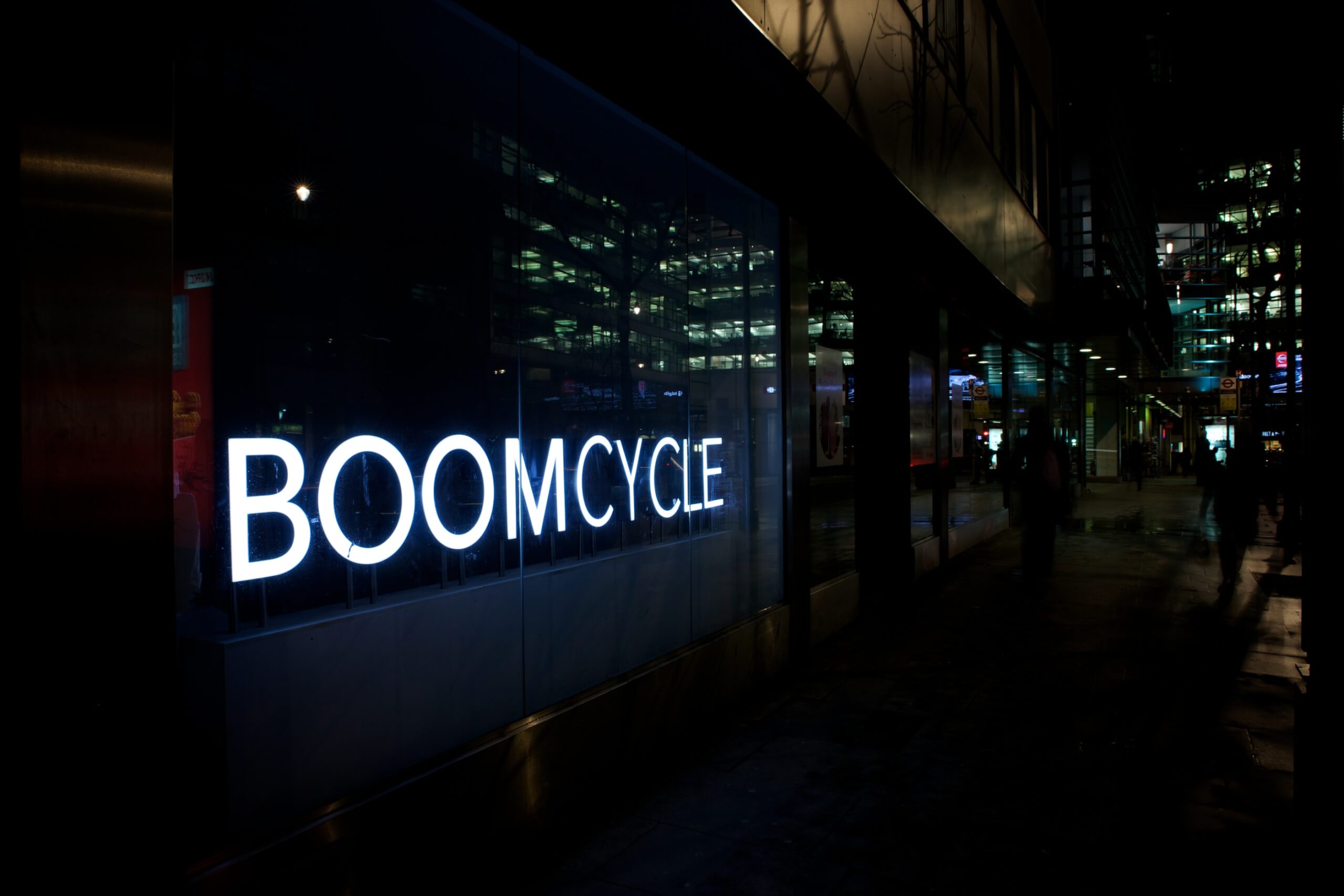 What advice would you give to people who want to get fit but struggle to find the motivation?  
The no-motivation ruiner of plans is another goal-killer.  Some ideas to combat this one are make it a date with a friend. If you know someone is counting on you to show, it will be harder to skip it.  It also sometimes works to pre-pay for a activity in advance that has a penalty for not showing up. The gross thought of wasting your money will almost always get you there. Secondly, know that getting to the start is the hardest part. If you can just make it there, you are home free.  Thirdly, make a deal with yourself that you will do a minimum every week and try to get the bulk of it done in the beginning of the week when you are rested from the weekend and its less fun to go out. (Read more here).
Where else do you rate as a great place to get fit in London?
I love Barry's Bootcamp and Tempo Pilates