We realise this gift guide is pretty niche, but let's be honest… we all love a good night's sleep. From calming candles to luxe bedwear, here's the best gifts for those in need of getting forty winks.
The Lowdown: Levitex is revolutionising the domestic sleep market with its range of pillows – helping those get a good night's sleep. Focusing specifically on recovery and the importance of sleep posture, the pillows are a godsend for people who suffer from chronic neck and back pain. In short: many sleep on mattresses and pillows that are too firm or too soft, and as a result, their body will try and move to accommodate the pressure as it builds up. The less effort the body needs to support its night-time posture, the more time it will have to completely switch off.
Perfect For: People that need help with their posture.
Where: Buy online, from £60
The Lowdown: The Cotton Poet is the home of luxury colour-popping bedding and home accessories. Adding a personal touch this Christmas, the set of 2 pillows, available with free monogramming, is the perfect gift. And if you can't make your mind up, you can mix and match the cases and colours at no extra cost.
Perfect For: Adding a touch of class to bedtime.
Where: Buy online, £49
The Lowdown: Take our word for it – this sublimely scented candle for Eve Sleep is jam-packed with good sleep vibes. Made from 100% natural soy wax and oils, it's designed to lull you in the purest, most therapeutic way. Let the warming fragrance of lavender, camomile and sweet orange relax your mind and body… and gently soothe you to slumberville.
Perfect For: Adding relaxation to your bedtime routine.
Where: Buy online, £18
The Lowdown: Looking forward to duvet days this Christmas? Dip & Doze have you covered with its beautiful range of luxury bed linen. There's several options to choose from (think pretty pastels and patterns), but our favourite is The Blue Stripe Set. Made from a relaxed variation of Dip & Doze's cool and crisp fabric and finished with beautiful, soft edging, this reversible bedding will add a relaxed Scandi feel to your room.
Perfect For: Netflix and chill(ing in comfort).
Where: Buy online, from £75
The Lowdown: Kip Hideaways – the UK's favourite membership site dedicated to showcasing the best under-the-radar and stylish places to stay in the UK – has launched its Sleep Set. Featuring a year's membership to Kip Hideaways and products from Elizabeth Scarlett and Bramley, the gift is prettily packaged in recyclable brown boxes and sustainable packaging that's kinder for the planet.
Perfect For: Taking on weekends away.
Where: Buy online, £66
The Lowdown: A brand new product, Bella's Lavender Pillow Spray is crafted using 100% organic pure essential oils. Named after co-founder Purdy's beloved dog Bella, the Pillow Spray is a blend of Lavender, Roman Chamomile and Himalayan Cedarwood with proven sleep-inducing properties. Bottled in beautiful, recyclable glass bottles, it's kind to skin and the environment.
Perfect For: A sustainable sleep gift.
Where: Buy online, £18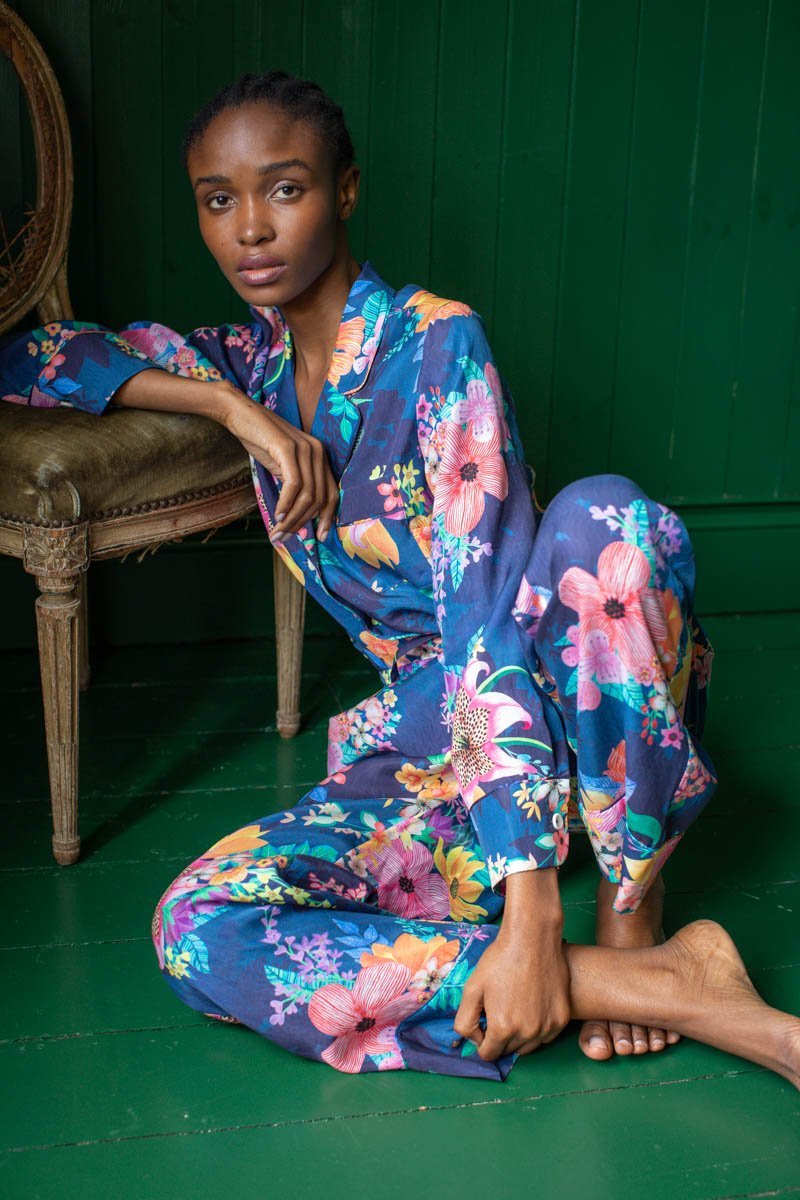 The Lowdown: Orchard Moon's Calypso print conjures joyful memories of tropical summers, warm evenings and exotic gardens. The company's innovative fabric is as soft and smooth as silk and 100% plant based, making it both easy to care for at home and cruelty free. The pyjamas are both breathable and moisture-wicking, helping you to keep cool in the summer and warm in the winter.
Perfect For: Cozy nights in.
Where: Buy online, £145
The Lowdown: Blooming Blends' 100% natural herbal Sleep tincture has been formulated to help everyone sleep deep, long and well, with the Sleep Blend bringing comfort and peace to bedtime. A soothing blend of traditional herbal extracts – including Catnip, Chamomile, Lavender – these ingredients are all here to help naturally ease into a night of healthy and peaceful sleep.
Perfect For: Getting a restful night.
Where: Buy online, £22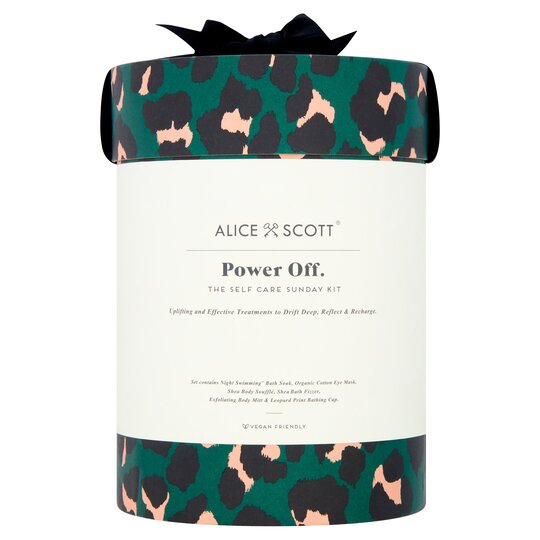 The Lowdown: Treat a loved one to this season's best box set. Bringing self-care to the fore, this Sunday night kit channels formulations focused on sleep and wellbeing, with effective treatments to power down, reflect and recharge ahead of the busy festive season. The kit features the brand's sleep hero Night Swimming bath soak, formulated with a blend of Clary Sage and Pine Needle essential oils, to naturally soothe and quieten busy minds. Organic Cotton Eye Mask, Shea Body Souffle, Shea Bath Fizzer, Exfoliating Body Mitt and a stylish Leopard Print Bathing Cap make for the ultimate switch-off, self-care session.
Perfect For: A soothing pamper day.
Where: Buy online, £25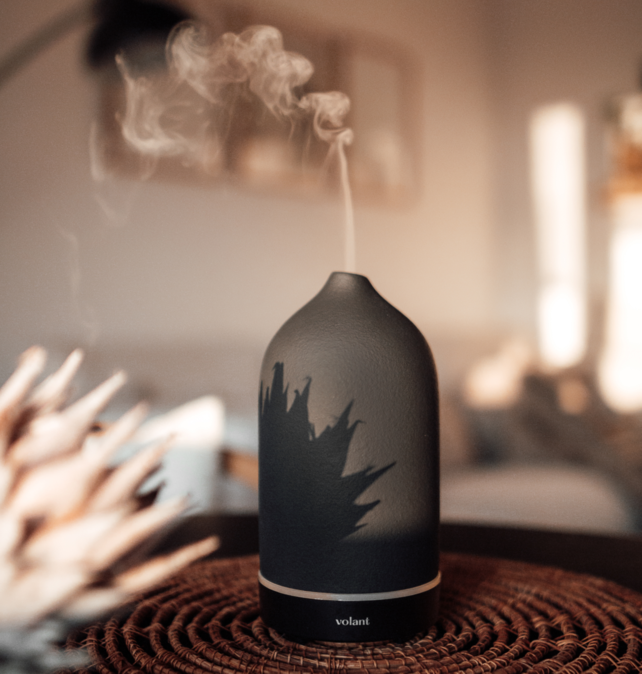 The Lowdown: Volant's minimalistic and elegant diffuser helps spread essential oils throughout your bedroom and home. Soothing scents can greatly improve the quality of your sleep, and this nifty gadget (available in a variety of different colours), diffuses your favourite scent every night to get the 7-8 hours of quality sleep you need.
Perfect For: Bringing the calm to bedtime.
Where: Buy online, £73