Whether you're in the mood for a special seafood dinner or fancy digging into a winter inspired feast – we've discovered the best supper clubs taking place in London over the next coming weeks. Go wild:
1. For a Collaborative Dinner: Caravan x Yonder Collective
What: On Saturday (24th February), the team behind Caravan are teaming up with the Bristol based Yonder Collective, who will be making their first London appearance, to host an exclusive collaborative dining experience for London's creative community. The event will take place in the beautiful old BBC Radio 1 recording studios that will be home to the fifth Caravan site, the eagerly awaited Caravan Fitzrovia launching in summer 2018.
The Event: Yonder Collective are a Bristol based creative initiative who host collaborative pop-up dinners and workshops in stunning locations, each themed around an inspiring mission designed to provoke conversation, cultivate curiosity and ignite ideas for change in the world. For this occasion the theme is 'Cultivating the Courageous' – designed to spark confidence in creativity and directing its mission: something that will shine through in the food, design, and the evening's speaker Charlotte Instone's story as founder of ethical clothing brand, Know The Origin. In signature Yonder style, guests will be seated around one long table, where they are encouraged to share, get to know each other and make memorable connections. Between each course of the meal, guests will change seats to encourage the natural spark of new conversations.
Price: Tickets cost £75 and includes 3 courses, a welcome cocktail, an additional cocktail masterclass from Victory London and wine throughout the meal. Tickets can be bought here.
Where: 152 Yalding House, Great Portland Street London W1W 6AJ
2. For Homegrown Talent: The Amateur Table x Leiths School of Food & Wine x London Cooking Project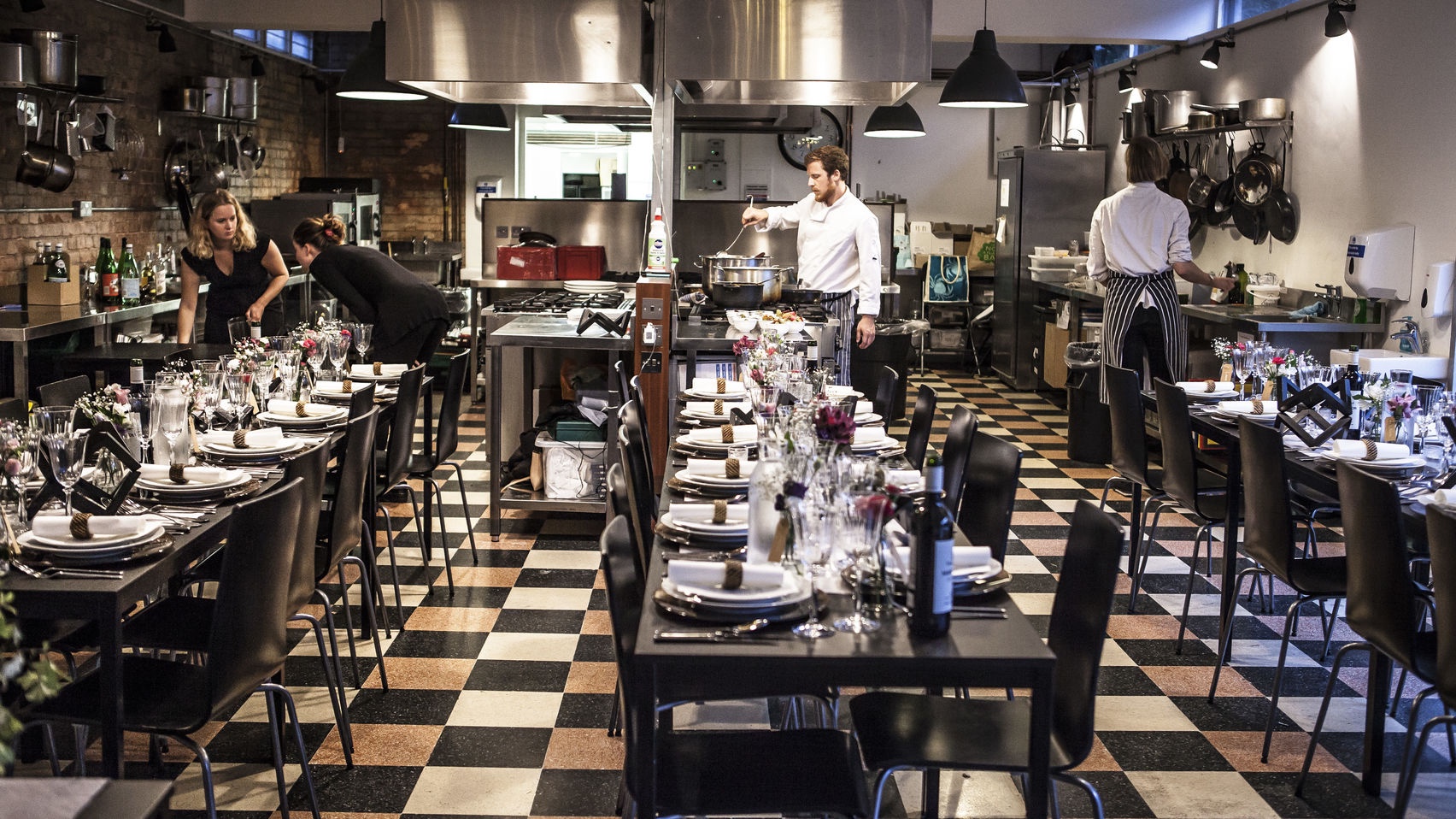 What: The Amateur Table, Leiths School of Food & Wine and London Cooking Project have partnered up to create a series of London Supper Clubs dedicated to celebrating fresh talent in the food industry, giving amateur chefs the opportunity to showcase their skills and express their creativity. On the first Saturday of every month, from March 3rd, a talented amateur chef will be handed the reins of a professional kitchen and given complete responsibility to develop their own menu and deliver it at the highest standard.  The aim of this series is to help amateur chefs get a foot in the food industry door and learn some valuable lessons in the process.
The Event: Heading up the first supper club on March 3rd is Lily Gjertsen; a Leiths School graduate and founder of The Amateur Table, Lily is passionate about proving the abilities of talented amateur chefs in the kitchen and giving them a platform to express their talents. Highlights from the menu include smoked salmon mousse with lemon butter, pork belly with celeriac and apple, creamed leeks and crackling (veggie option available), and lemon sponge with ginger crumb and salted caramel ice cream to finish.
Price: 5 course set menu – £45 per person. Grab tickets here.
Where: London Cooking Project, Ethelburga Street, London SW11 4AG
3. For a Seafood Supper Club: J Sheekey Atlantic Bar x Simon Hulstone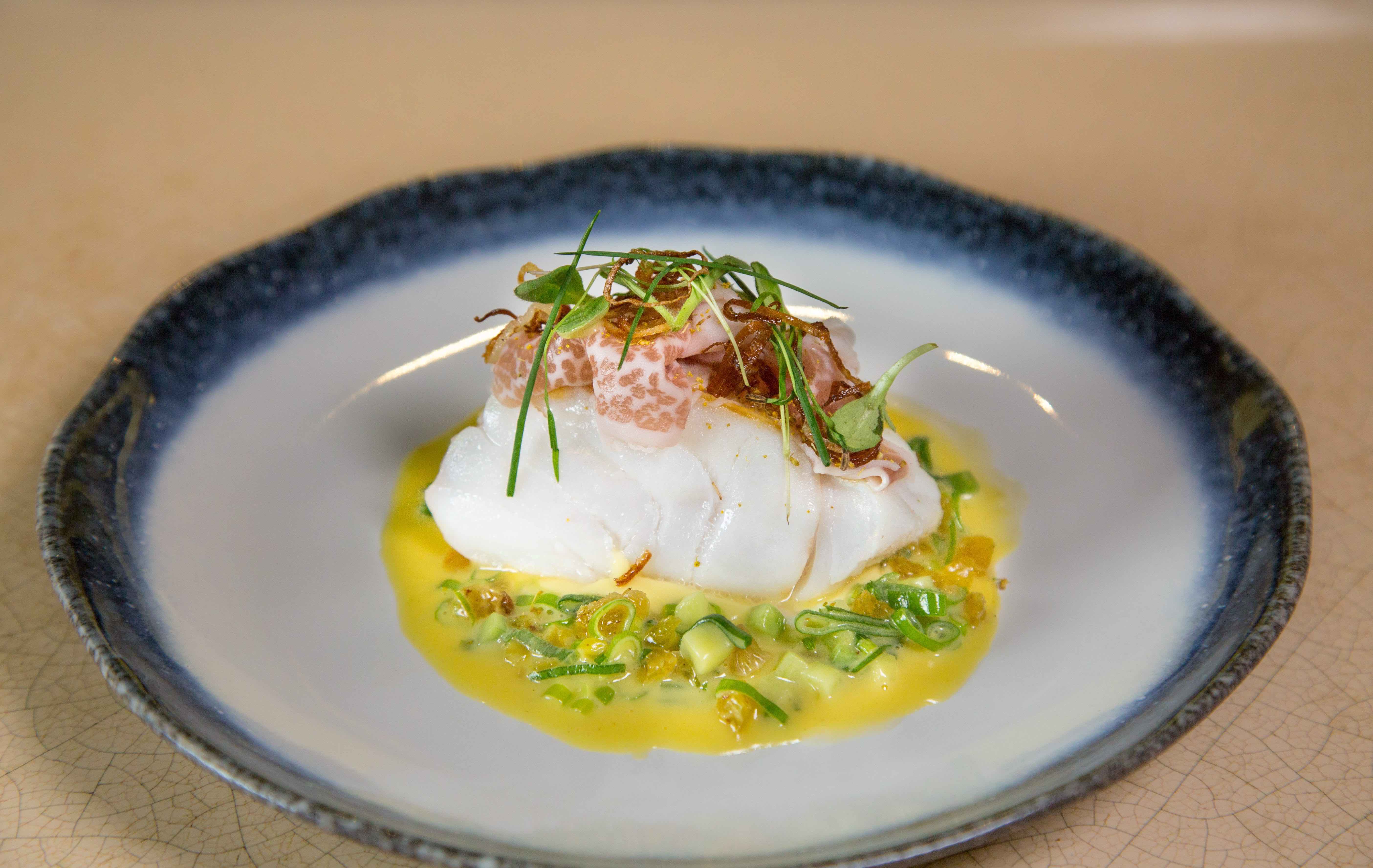 What: J Sheekey Atlantic Bar is launching an exciting series of supper clubs for 2018, hosting guest chefs from around the UK to celebrate its ten-year anniversary. Each chef will collaborate on a one-off, three-course menu with Executive Head Chef Andrew McLay – and cook alongside him in the J Sheekey kitchen for up to 50 guests.
The Event: For the first event of 2018 (Tuesday 27th February), J Sheekey Atlantic Bar will welcome Simon Hulstone, chef- proprietor of Michelin-starred The Elephant in Torquay, Devon. For one night only, guests will be treated to Hulstone's trademark cooking, and as the event falls within Skrei season, a seasonal migratory cod from Norway, Hulstone has included on his menu a sustainably sourced fillet of cod served with parsnip purée and a verjus and spring onion butter sauce. For those who are not able to book tickets to the supper itself, Hulstone's signature cod dish will be featured on the J Sheekey Atlantic Bar menu for several weeks after the dinner for all to enjoy.
Price: Tickets are priced at £50 per person, which includes a minimum of three courses and excludes drinks, booking fee and service charge. Buy here.
Where: 28-32 St Martin's Ct, London WC2N 4AL
4. For Global Flavours: Winter Woodlands 
What: For one night only, Mari Volkosh, creator of Mishki pop-ups, and renowned food photographer and enthusiastic cook, Joakim Blockstrom, have teamed up to bring a Winter Woodlands Feast to east London on Saturday (24th February).
The Event: Drawing inspiration from their own cultural backgrounds, Mari and Joakim have created a menu of wintery dishes reflecting the unusual union of Russian and Swedish flavours that can be found in the woodlands of each country. The tasting menu, consisting of five courses, will include the likes of gravlax on borodinsky, Siberian pelmeni dumplings with lingonberry sauce, and kladdkaka cake served in chocolate soil with berries and mist. All of the above will be accompanied by a choice of natural wines, carefully selected by Tom Rayfox of The Grape Society, as well as homemade vodka infusions.
Price: Tickets  are available here for £40 per person and include a five-course tasting menu and a cocktail on arrival.
Where: 4-6 Gravel Ln, London E1 7AW
5. For a Greek Supper Club: Yayā  
What: Yayā have partnered up with yoga teacher Sophia Pym to present a 75 minute yin yoga class followed by a Yayā Greek two course lunch at Benk +Bo in east London. The class and menu reflect the spirit of Greek cuisine and philosophy; living well, balance in flavours and techniques, and happiness in the moment.
The Event: Taking place on Sunday (25th February), Yayā is a Greek home-style supper club run by friends Emily and Lou, created to share their passion for good food, friends and feasting. Expect both traditional and re-invented Greek dishes made with a combination of authentic Greek ingredients and locally sourced produce. The menu is inspired by family recipes from Emily's childhood spent in Greece, with a focus on dishes from the Thessaloniki and Serres region in the North mainland – a region less well-known in the UK.
Price: £42.50 per person. Buy here.
Where: 4-6 Gravel Ln, London E1 7AW
6. For a St David's Day Menu: Oracle x Borough Wines and Beers
What: Coracle are a Welsh-born restaurant pop-up inspired by memories of rural South Wales which aims to honour the fantastic ingredients found there. Borough Wines and Beers have joined forces with the duo behind Coracle to create a supper club menu in celebration of St. David's Day. With Perilla​'s Adam Wood at the helm, the food will be simple, informal and flavourful.
The Event: Adam's cooking style is inspired ​by his time at ​The Gilbert Scott and two Michelin starred ​The Square​, where he trained under renowned London chefs, Marcus Wareing and Philip Howard, the latter of whom is now one of the backer's of ​Perilla ​in Newington Green, where he is currently working as senior-sous chef. Taking place from 1st-3rd March, the five course set menu includes snacks such as laverbread and lardo​, alongside larger dishes like ​Welsh mutton and nettle broth, and short rib, grilled onions and marrow. T​he vegetarian menu includes ​monk's beard, potato and wild garlic, a​s well as ​shiitake broth, nettles and barley​.
Price: Both menus are priced at £32 per head. Email ​below@boroughwines.co.uk to book your place.
Where: Brewery Below, Borough Wines and Beers, ​344 Essex Road, London, N1 3PD
7. For a One-Off Dinner Service: Billy and Jack
What: Fresh off the back of their sell-out 24-hour World Cancer Day supper club at Plum + Spilt Milk this month, Billy and Jack are back for three new suppers clubs, with the first event taking place at Boki in Seven Dials on Saturday (3rd March).
The Event: Enjoy a menu of seasonal, contemporary British food in a beautiful venue. The dinner service will allow diners to eat Billy and Jack's dishes in a very relaxed environment – and all things being well, the chaps will join for a pint afterwards. Over the course of the evening, tuck into  four seasonal courses, bread and butters and a snack or two, plus drinks from BOKI's incredible bar menu.
Price: £45 per person. Buy here.
Where: 20 Earlham St, London WC2H 9LG