Top 6: Spooky Ways to Celebrate Halloween in LondonBy Addyson Pope
Stuck for where to hang this hallows eve? Fear not, our definitive guide crawling with frighteningly-fun activities and spook-tactular places to haunt is guaranteed to make this one a killer. Here's our top 6 ways to celebrate Halloween in London:
#1 Film Fright Night at the Grand Union
If you're looking to scare yourself silly this Halloween head straight to the Grand Union in Brixton or Wandsworth where they will be hosting the ultimate scary movie night. Cuddle up in one of the private 15 seater tree huts, where screenings of The Omen and The Exorcist come complete with electric heaters, blankets to hide behind and plenty of popcorn. Just don't look behind you!
Films start at 8pm Friday 31st October. To book a tree house please email amy@grandunionbars.com
#2 Killer Cocktails at Drake & Morgan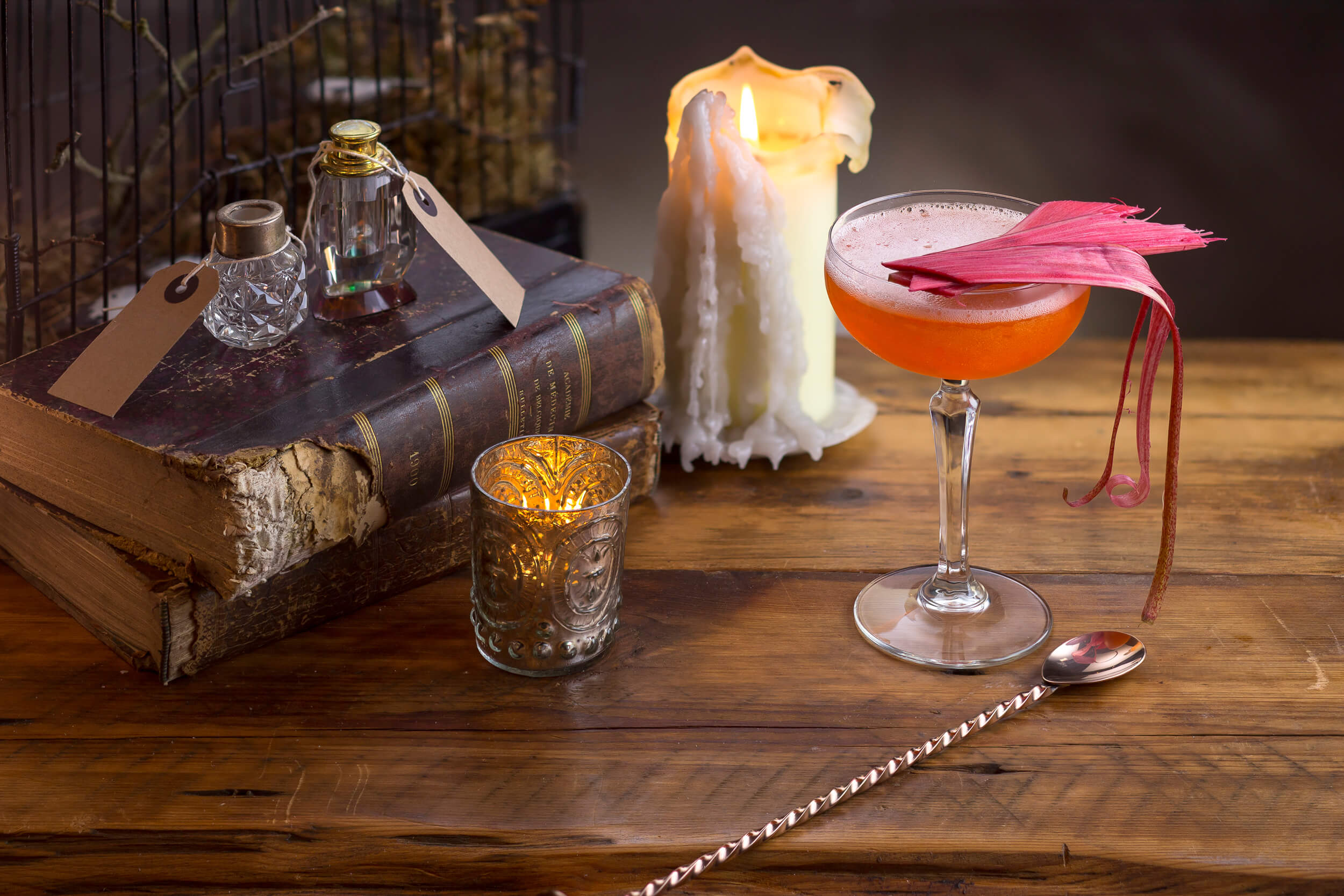 Let's face it, we don't need an excuse to drink more cocktails but cocktail aficionados, Drake & Morgan have conjured up a terrifyingly tasty 'Poisoned Apple' cocktail that has got us xxxx. Shaken with Aperol, Warner & Edwards Gin, rhubarb vinegar shrub, cloudy apple juice, lemon juice and Prosecco this deadly drink is hair-raising to say the least! Don't blame us if you're feeling frightful the next day though…
Poison Apple is available at all Drake & Morgan restaurants & bars from 27th through to 31st October.
#3 Get Down with the Dead at Wahaca
Bored of the traditional Halloween antics? Follow the cool crowd and leave celebrating until Saturday when 'Day of the Dead' parties hit the capital. Get yourself down to Mexican favourite, Wahaca where 'Skull Bombers' armed with 28,000 temporary skull tattoos will be inking up hungry bodies ensuring everyone gets in the spirit of the afterlife. Expect tequila slammers, blood-red pomegranate mezcalita cocktails, face painters and enough papel picado bunting to cover a small island. Ariba!
Wahaca 'Day of the Dead' parties will be taking place across all sites Sat 1st November.
#4 A Healthy Halloween with Hemsley + Hemsley
Photo by Nick Hopper
If you're more 'Gwyn' than 'grim' why not start the day with a nutrient-packed Halloween smoothie? Try Hemsley + Hemsley's spiced pumpkin smoothie with coconut milk, cinnamon, honey and ground ginger. Packed full of superfoods you'll feel frighting-fit all day long. For the full recipe click here.
Hemsley + Hemsley are the authors of The Art of Eating Well, published by Ebury.
#5 Party Hard with Krankbrother
Serious party people in search of late night thrills look no further than Krankbrother's annual Halloween fancy dress party. Ravers can dance till dawn at super-club Pulse, where the space will be transformed into a macabre den where the likes of Andrew Weatherall, Heidi, Daniel Stefanik, plus many more will take to the decks. But don't be a zombie, these tickets sell out faster than you can say Hocus Pocus.
Krankbrother presents Halloween, Friday 31st October at Pulse. To buy tickets click here.

#6 Spooky Snacks at the Mount Street Deli
If you plan on getting cosy with a scary movie in the comfort of your home, make sure you stop by the Mount Street Deli to pick up some goolish goodies to feast on. Choose from a range of sticky toffee apples, caramel pumpkin pies, gingerbread skeleton cookies, spooky cupcakes, and devilishly-indulgent orange and red truffles. Just ensure you stock up on Haribo too as these are far too good for trick or treaters.