Life's too short to stay in; there's tons of fantastic events in London this week, if you only know where to look. Here's 5 events in the capital you can't miss this week:
1. For Outdoor Cinema: Grosvenor Film Festival
What: For the first time ever Eccleston Place Courtyard, Belgravia, will host a series of Christmas film screenings presented by The Nomad in association with Chestertons. The Grosvenor Film Festival will screen classics including Elf, Love Actually and It's a Wonderful Life. The unique space will be transformed into a winter escape with heaters, blankets, seating, braziers, Christmas music and Christmas beverages such as mince pies and mulled wine. For tickets and further information please visit here.
Details: Thursday 10th-Sunday 13th December
Price: £10-£25
Where: Eccleston Place Courtyard
2. For Skating: Westfield London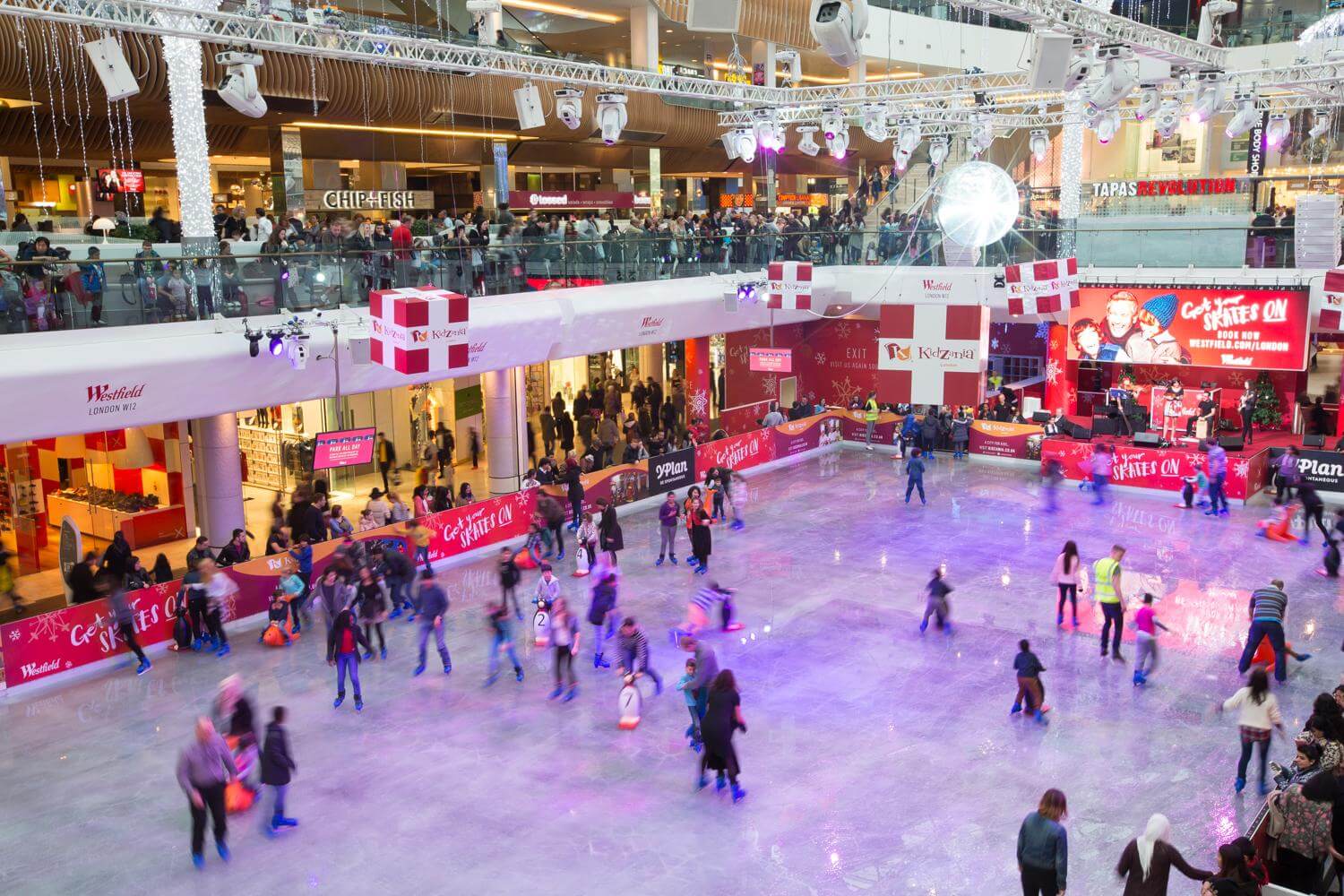 What: The approach of winter heralds the return of Westfield London's coolest indoor ice rink. Located in the magnificent Atrium event space, the 500 square-metre ice rink boasts an impressive festive backdrop and after dark, sumptuous lighting and live music, makes late night skating a special experience for friends and family. For over six weeks, the ice rink, made of real ice, will host exciting themed sessions and the best value ice skating tickets around. Skaters can soak up the sounds of a live DJ from Thursday to Sunday each week and enjoy special music performances on the Westfield Presents stage located on the ice rink.
Details: 19th November 2015 – 3rd January 2016
Price: Adults £12, child £10
Where: Ariel Way, London W12 7GF
3. For Fashionistas: Shop My Depop
What: "Shop My Depop" is an event organised by Depop – the social shopping app. Depop has partnered with some of the most influential voices in the plus size world and will be opening their closets to the public this Saturday. The world's top plus size fashion bloggers, style icons and models will be there to showcase their clothing. Shop My Depop guests will be able to meet and shop from clothing in sizes 14 and up from renowned bloggers reforming the face of fashion, including, Callie Thorpe, Hollie Burgess and Simone Charles. There will be drinks, food and lots of festive fun.
Details: The event will take place on Saturday 12th December from 1pm – 6pm at the Dalston Pier
Price: Free entry
Where: 2a John Campbell Rd, London N16 8JZ
4. For Carols: The Choir with No Name
What: This Christmas, London's Southbank Centre will be filled with festive cheer as The Choir with No Name, an organisation which runs pop choirs for people who've experienced homelessness, descend on the iconic Royal Festival Hall for their Big Christmas Singalong, part of Winter at Southbank Centre with NatWest. The Choir with No Name provides a safe and positive environment for those who have been affected by homelessness or are marginalised due to other factors such as mental health.  They get a hot, nutritious meal after every rehearsal and have the opportunity to make friends, learn new skills and find their feet again.
Details: Friday 11th December 2015 at 7.30pm
Price: Tickets are £12 each, discounts available for concessions and group bookings of 10+. Book here.
Where: Royal Festival Hall, Southbank Centre, Belvedere Rd, London SE1 8XX
5. For Festive Tea: Southwark Cathedral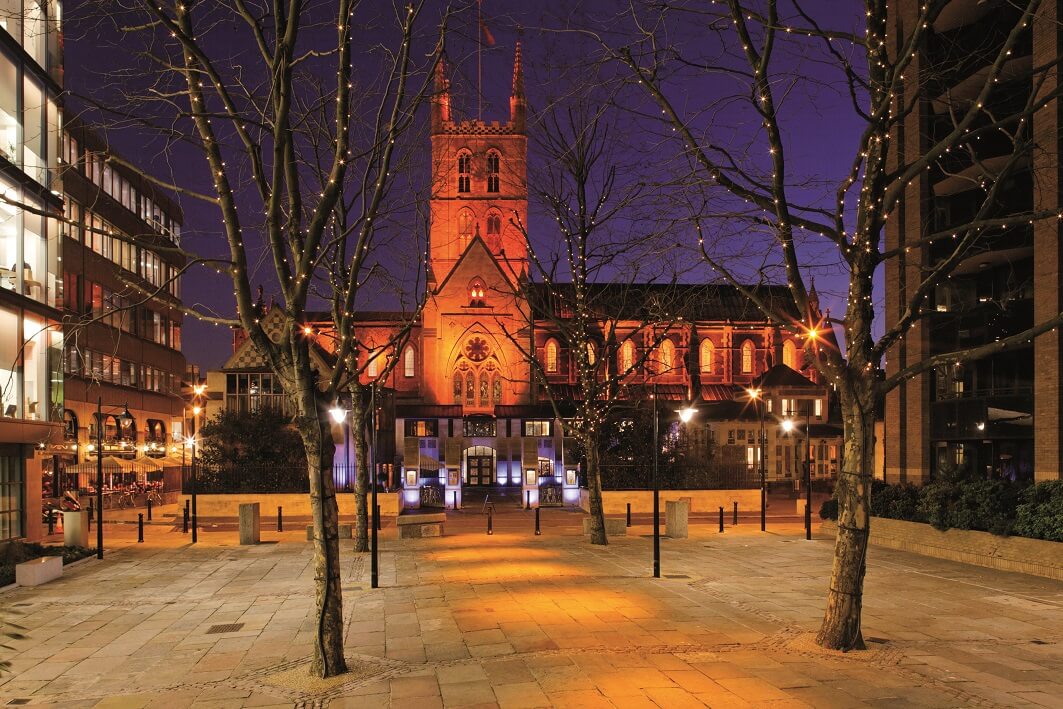 What: Southwark Cathedral has created the perfect winter indulgence with the launch of two new seasonal menus. The Cathedral's Refectory is offering diners a choice of a traditional winter warmer afternoon tea or a special Christmas afternoon tea, starting from just £12 for two people. The winter warmer afternoon tea features smoked salmon, cucumber, beef and ham finger sandwiches, mini profiteroles, flapjacks and brownies and homemade fruit scones with jam and cream, accompanied by a choice of Twining's teas. Putting a festive twist on the menu, the Christmas afternoon tea is served with mulled wine and mince pies, alongside cucumber sandwiches, salmon crostini, scones and also tea for two.
Details: The Refectory is open from 9am until 7pm daily, serving breakfast, lunch, drinks and snacks as well as afternoon tea.
Price: The winter warmer afternoon tea is £12 for two people, the Christmas afternoon tea is £15 for two people. 
Where: London Bridge, London SE1 9DA
And one for luck…
6. For Chocolate Lovers: Cocoa Runners at The Winemakers Club
What: Cocoa Runners, Purveyor of the world's finest craft chocolate, is set to launch a series of monthly tasting salons at The Winemakers Club in Holborn in December. Each evening will introduce the world of artisan chocolate; what it tastes like, how it's made, and of course, supplying as much chocolate as guests can eat. The series will explore different themes, whether it's the Best of British or the latest styles of dark milk, allowing chocolate aficionados to discover new bars and learn more about the makers behind them over a few glasses wine.
Details: 9th Dec – Best of British – tastings begin at 7pm
Price: Tickets are £20 per person – here
Where: The Winemakers Club, 41a Farringdon St, London, EC4A 4AN