1. Grab a Bargain at the Taschen Books Sale
What: It's officially happened. We've found possibly our favourite bookshop in all of London – and good news, there's a HUGE sale on. No, it's not the new Foyles in Charring Cross, or the Waterstones down the road. Always wondered where to get those those big fashion/art/history/travel books that you've seen on the coffee tables at your friend/Kim Kardashian's house? Wonder no more, as Taschen Books is where you need to head!
Where: If you want to bag a (serious) bargain and impress your mates when they next pop over, head to Taschen Books, 12 Duke of York Square, just off the King's Road, SW3 4LY.
When: Head over anytime to explore the amazing basement, which is literally covered in SO many books you can barely see. They have a huge sale which runs until Sunday, January 25th and we couldn't recommend it enough!
2. Pretend You're in a Ski Lodge: Hush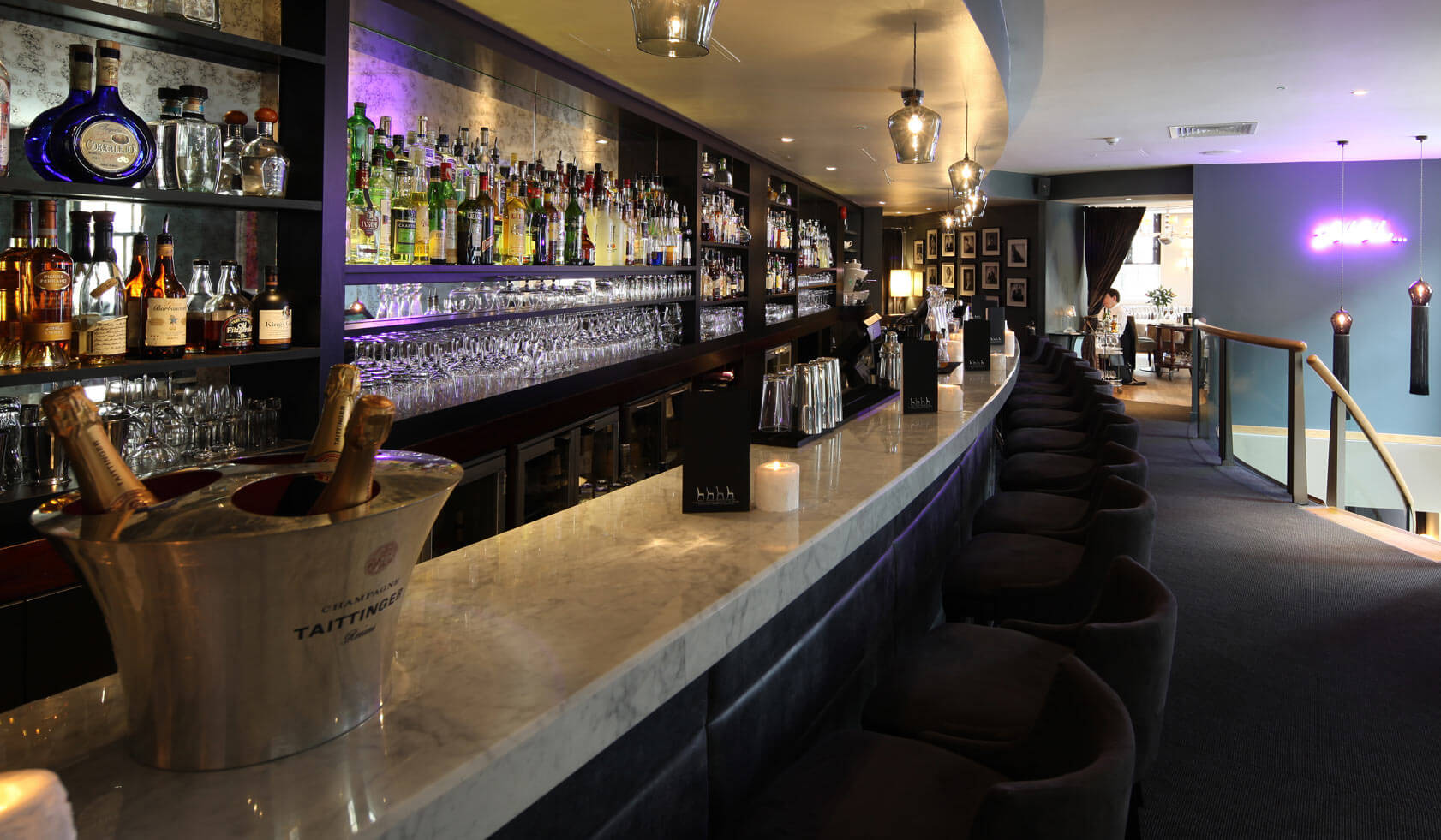 What: Unfortunately, we didn't quite have the time to make it out onto the slopes this winter, and if you didn't either (or even if you did and just want to reminisce) we've got the perfect evening for you! Mayfair's Hush have come up with a new Ski Season promising to deliver the ultimate winter retreat for ski lovers. They've welcomed busy Londoners to escape the city and embrace the ski season while not being too cold in a luxury hideaway. What could be better?
Where: If this sounds like the perfect apres-ski event, grab your ski boots and get yourself over to the most amazing  hideaway in busy Mayfair. No. 8 Lancashire Court, Brook Street, W1S 1EY.
When: If all this isn't enough to whet your appetite, there will also be delicious Russian delicacies, with enough Russian Standard cocktails to transport you back to the Alps. The lodge is open every day until March 1st, but if we were you, we'd pop down soon before everyone finds out the secret!
3. Learn to Swing: Camden
What: Want to get away from the standard Saturday night? Why not head over to Camden and have a swinging good time learning to dance? The Swing Patrol Winter Ball is the perfect place to try something new, with taster lessons, vintage fashions, lots of new people and music courtesy of Jazz FM. What could be better than that?
Where: The home of all things old, new and fun – Camden plays host to the swinging Saturdays. If this sounds like your cup of tea, get down to The Camden Centre, Town Hall, Judd Street, WC1H 9JE.
When: Dance lessons start from 7:15pm on Saturday, 24th January, and there will be live music and dancing until 3am! Tickets are £25 each for the evening, and we've been reliably informed there is a fully stocked bar! Visit http://www.swingpatrol.co.uk/jazz-fm-swing-patrol-ball-inspiring-dancing-jazz/ for more information and to book!
4. Attend an Artisan Food Market: Fulham
What: Food. If you're already hooked, keep reading – it gets better! Fulham is home to a one-day-only pop-up artisan food market, including all kinds of tasty treats, wines and cakes. The city is famous for its markets, and this seems to be the best one yet. There will be food to please everyone's pallets, from delicious cheeses to lush vegan, yes VEGAN, cakes! And they're even launching a mouth-watering Canadian dish that has to be tasted to be believed!
Where: If you want to visit foodie heaven, Rainsborough Square Artisan Food Market is perfect for you. Head over to Farm Lane, Fulham, SW6 1QJ.
When: Have a tasty day out in Fulham on Saturday, January 24th. The market is open between 10am and 2pm, and is free to enter.
5. Celebrate Burns Night: Vinopolis
What: How are you spending Burns Night? If you don't know yet, you do now. Vinopolis are holding not one but two special events for the occasion, with a whisky masterclass and traditional supper, followed by a Scottish style Ceilidh. Celebrate like a true Scot in style!
Where: If you've never celebrated Burns night in London, or even if you have, Vinopolis is the place to be for the celebrations. Get yourself to Bank End, London, SE1 9BU.
When: The events start with supper and a masterclass on Friday, 23rd January, and traditional dancing on Saturday, 24th January. Seriously, you won't want to miss out.