1. Watch a Film in a Drive-in Cinema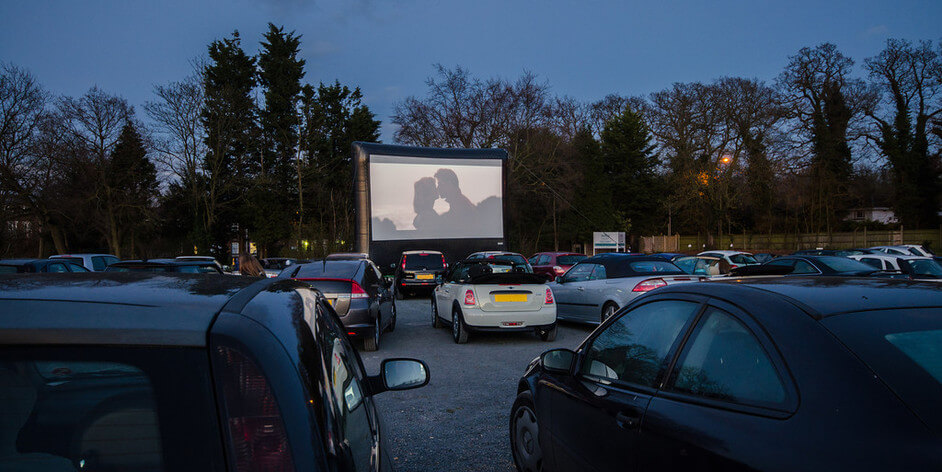 What: As the chilly Autumn weather starts to creep in, the Drive In Film Club are holding their last few events of the summer, and are ending it on a high by showing the cult classic Pulp Fiction this evening. Round up four of your best friends – preferably one with a driving license and car – and remind yourself how much a Chicken Royale with Cheese is!
Where: The car park of Brent Cross shopping centre, London, NW4 3FP is the backdrop to the cinema extravaganza.
When: The film starts at 7:45 so make sure you are parked up before this to get a good view of the screen. Tickets are £22 excluding booking fees, and can be purchased here.

2. Experience a Burlesque Afternoon Tea 
What: If you're a fan of afternoon tea with a difference, we have the perfect event for you. Kettner's, in Soho, are holding a Burlesque afternoon tea event. Guests will be treated to performances by the infamous Ruby Deshabille, as well as stand-up comedy performances and lots of champagne and cakes.
Where: Kettner's, in the home of decadence itself – Soho. 29 Romilly Street, Soho, London, W1D 5HP.
When: Take in this unique spot of afternoon tea on Sunday, September 28th. Doors open at 2:30 and tickets are available here for £42.50
 3. Attend a Kooky Exhibition
What: Want to go to an exhibition that stimulates all five senses at once? Look no further as an installation at the Memorial Gardens, at King's College, does all that. We don't want to give too much away, but let's just say it involves yummy food, a choir and more than one thousand 2p coins.
Where: The Memorial Gardens at King's College Campus. Newcomen Street, Southwark, London, SE1 1YT.
When: The 'Sensory Installations' exhibition takes place on Friday, September 26th and Saturday, September 27th, between 12 – 6:30pm. It is a free event but admittance is on a first-come first-served basis so get there early!
4. Go on a Swanky Night Out
What: If chart music is more your thing, get ready for some serious rooftop raving as rapper Wretch 32 is performing live on top of the famous Kensington Rooftop Gardens. The star is headlining the small, but seriously jam-packed concert, with performances from Louise Smith, Kyra and Naomi Scott also on the bill. If that isn't enough to wet your appetite (seriously?!), there is a BBQ on site too!
Where: The Roof Gardens, Kensington High Street, London, W8 5SA.
When: Saturday, September 27th at 12pm. General admission tickets are £20 and are available here.

 5. Have Fun for a Good Cause
What: Were you always into sports at school? If the answer is yes, or you just want to do something nice for charity that makes you feel good outside as well as in, take a look at the 'Charity Sports Day in the Park'! You can show off your competitive streak while contributing to a good cause, and with cocktails, live music and activities also in the line up, you'll get your money's worth!
Where: Get your gym kit ready and trainers on, and get down to the Highbury Fields, Highbury Crescent, Holloway, London, N5 1RR.
When: The activities will begin at 12pm, and tickets to participate are £10. All money raised will go to leukaemia and lymphoma research. Book here.