"How did it get so late so soon?" – Dr. Seuss
There are lots of great things to do in London this week, here's our pick of the best ways to spend your time:
1. Play Crazy Golf & Eat Pizza in Shoreditch
What: Want to embrace your inner sporty side while being indoors and with a drink in your hand? Of course you do. Well take a trip down to Swingers, a 7000-square-foot warehouse in Shoreditch (where else?) complete with crazy golf fun. They have a vintage style 1920s bar and dancefloor to  celebrate or commiserate your game, and food courtesy of Pizza Pilgrims to soak up the cocktails.
When: The fun will tee off from 6:30 on Thursday, September 25th and runs until December 20th.
Where: Head down to Factory 7, Hearn Street, London, EC2A 3LS. It's £3 entry and £8 for a round of golf, but £10 for both when you book in advance.
2. Eat Meat & Instagram Things in Dalston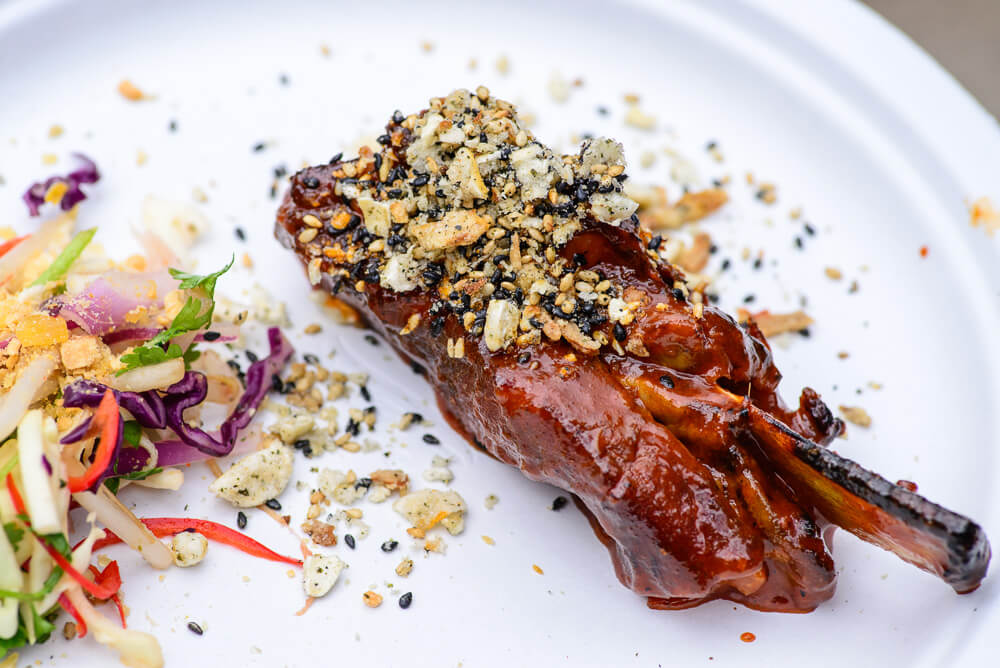 What: Attention all foodies and bacon fans, Pork Life are holding an event in Dalston celebrating your favourite snack. For two delicious evenings, some of London's best chefs, restaurants and street food retailers – including a former MasterChef champion – will be grilling, roasting, smoking, pulling and deep-frying (amongst various other things) all things pork.
When: You can get munching on Friday 26th September at 5pm, until Saturday 27th September.
Where: Run down to Dalston Yard, Hartwell Street Street, E8 3DU. Tickets to Pork Life are £15, and can be bought here 

3. Have an Art Attack in Hampstead
What: Ever dreamed of being an artist, but your masterpieces turned out more 'what the hell?" than Warhol? This class could be for you. You can paint your own piece of pop-art at a unique class, and take it home with you to show friends your artistic prowess. Get in touch with your inner Lichtenstein as you dab the night away.
When: Brushes at the ready, this unique class is hosted on Tuesday 23rd, September.
Where: The Holly Bush, in Hamstead, NW3 6SG. Tickets are £25 and include all art supplies. Ready, set, paint.
What: Fancy a funny Friday night? Take a trip down to the Top Secret Comedy Club in Covent Garden. Get ready for a top night full of stellar entertainment, including the cheeky Irishman Rory O'Hanlon, jokester John Hastings and the hilarious Pete Yahonson. We're laughing already!
When: Get your funny bone ready for a fun night on Friday, September 26th. Tickets are available on the door, and entry is £8.
Where: The Top Secret Comedy Club, 170A Drury Lane, London, WC28 5PD.
What: Fan of Johnny Cash? Get ready for a celebration of his life at the famous Jazz Cafe. The fantastic Ben Welburn has recreated his vibe so effortlessly that you won't believe your ears and eyes. All of the classic songs are revisited with the same mesmerising appeal. If you're a fan of the legend, you won't want to miss this tribute.
When: Get ready for the musical event, which starts at 7:30 on Tuesday, September 23rd. Tickets are £10 and available at the door.
Where: The only place fit for a Cash tribute is Camden's Jazz Cafe, 5 Parkway, London, Nw1 7PG.