Top 5: Inspiring Things to Do in London This WeekBy Rishma Dosani
Resist the urge to spend winter curled up at home with a bowl of Heinz tomato soup and The X Factor on repeat. There's a whole host of fantastic events and launches taking places in the capital this month – here's our pick of 5 things worth your time this week: 
1. Watch Incredible Theatre: The Backstage Tour
What: Feel like taking in some theatre with a difference? We suggest watching 'The Backstage Tour', a satire on the world of showbiz and celebrity culture. It's hilarious, original and will stay with you long after the final curtain has gone up. All else will be revealed on the night…
Where: For a night of heart-stopping entertainment and a truly unforgettable twist, get down to The Hoxton, 199 – 206 High Holborn, London, WC1V 7BD.
When: The original piece of immersive theatre will be taking to the stage for one night only on Thursday, October 16th, get your tickets here before you miss out.
2. Indulge at National Chocolate Week: Gü and Plum + Spilt Milk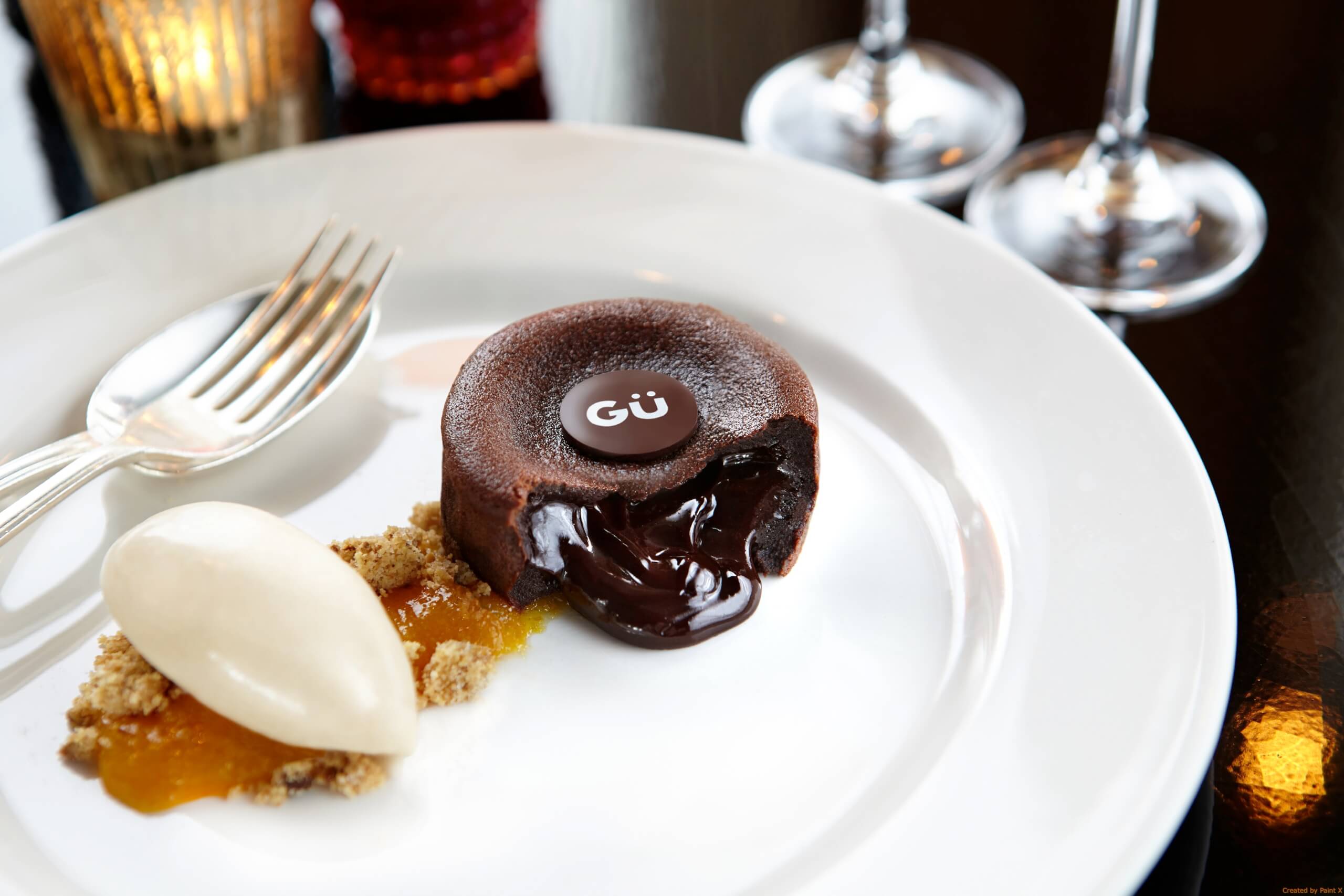 What: After all the fun of London Cocktail Week, what could be a better follow-up than Chocolate Week. If you have a sweet tooth – this is perfect for you. Gü, the dessert specialists, have teamed up with the lush restaurant Plum and Spilt Milk to create an extra special menu to celebrate. We don't want to spoil the surprise too much but one pudding is an 'Ultimate Chocolate & Tonka Bean Melting Middle with caramelised white chocolate ice cream and mandarin confit'.
Where: If that has wet your appetite, visit Plum + Spilt Milk, at the Great Northern Hotel, King's Cross Station, Pancras Road, London, N1C 4TB.
When: The chocolate commemoration lasts all week but don't miss out, make a reservation as soon as you can! Call 0203 338 0818 or email reservations@plumandspiltmilk.com to tuck in.
3. Try an Open-Air Cinema: St Martin's Courtyard
What: With London in the middle of Film Festival fun, why not join in, nestled in cosily at the open air cinema in St. Martin's Courtyard. The area has been transformed into an 140 theatre style cinema showcasing a series of heartthrobs in film, past and present, in the aptly named 'Silent Swoon'. IF you needed more of a reason to go, there will also be themed performances before the film, free popcorn, sweets and a bottle of fizz in every goody bag AND cinema style take away boxes from Jamie's Italian.
Where: If you want nothing more than to sit in the fresh air and stare at Ryan Gosling, get yourself to St. Martin's Courtyard, Slingsby Place, London, WC2E 9AB.
When: 'Silent Swoon' is running from Tuesday 14th – 16th October, tickets are free available from the door, but will be on a first-come first-served basis so get there fast. Find out what films are playing here.
 4. Experience Chocolate and Perfume Pairing: Rococo Chocolates
What: As we're all chocoholics at About Time, we've given you two lots of chocolaty goodness in this week's guide. Rococo Chocolates is going all out with their celebrations, and are collaborating with perfumery Annick Goutal for an extra-special perfume and chocolate pairing. That's all we're going to tell you at the moment, so head down to their Belgravia store to find out more!
Where: Pop into Rococo Chocolates, 5 Motcomb Street, London, SW1X 8JU for a sweet treat.
When: It truly is a one-day-only celebration, so if you want to witness the special pairing, visit the shop on the Wednesday October 15th for the scent-sational event!
5. Welcome Winter: The Winter Terrace at Roof Gardens
What: We don't want to be the bearer of bad news, or quoting Game of Thrones, but – Winter is Coming. It's not all doom and gloom however, as Babylon, in Kensington Roof Gardens, has the perfect antidote. Their Winter Terrace is opening to combat the cold weather, and with delicious cheeses, freshly baked breads, we think we can brave the temperatures!
Where: Get your winter warmers on and get to Babylon at the Roof Gardens, 99 Kensington High Street, London, W8 5SA (the entrance is on Derry Street).
When: The terrace will be open from Wednesday, 15th October, until winter finally disappears next February. With cosy blankets and hot water bottles on hand, and warm cocktails, you can take in the spectacular views of London in style. There is no booking required – visit here for more information.