NYE has reared its drunken, debauched face once more – and we're here to help solve that all important 'where shall we go?' dilemma. Don your glad rags, grab your pals and discover London's finest NYE parties:
1. For a Mini Festival: Flamingo Pier 
What: Flamingo Pier are taking over a section of Queen's Yard in Hackney Wick to create a mini-festival across two venues and five spaces. Expect a new interactive installation by Hackney Wick artists, a neon-lit dancefloor and party tunes.
The 411: Prepare to dance with Chicago disco don Sadar Bahar and Italian boogie duo Tiger & Woods in Mick's Garage under an interactive installation that projects light beams to your position on the dance floor. And Earthboogie and Flamingo Piers DJs will be spinning tunes in the 120 capacity Brewshed space next door.
Price: Tickets here 
Where: Mick's Garage & CRATE Brewshed, Queens Yard, Hackney Wick E9 5EN
2. For a 1970's Party: Pop Brixton 
What: Pop Brixton will be throwing it back to 1970's New York with a night full of disco, debauchery and glamour with a headline set from Studio 54's Nicky Siano.
The 411:Hitting the decks will be original Studio 54 resident ​Nicky Siano​, one of the originators of New York's dance scene and the inspiration behind world-famous clubs like The Garage and Studio 54, launching the career of countless musicians including Grace Jones and Loleatta Hollaway. The night will kick off with Pop's famous ​Gospeloke​, that's karaoke with a full-backed gospel choir, with Nicky's set followed by beats from Pop Brixton's Resident DJ, ​Russ Ryan​, who will be keeping the​ ​party​ ​going​ ​until​ ​the​ ​early​ ​hours.
Price: Entry is free before 9pm, £5 from 9pm to 10pm and £15 after 10pm. Tickets can be purchased in advance here.
Where: 49 Brixton Station Rd, Brixton, London SW9 8PQ
Photo Credit: Michael Njunge for Here & Now
3. For a Secret Party: The Mansion London 
What: From show stopping performances to DJs that will keep you dancing all night long, The Mansion London's New Year Eve party is set to go off.  The event will take place in a secret venue hidden within north west London and all ticket holders will receive the location information via e-mail 48 hours in advance.
The 411: Think PINK for this year's dress code, be it just a touch of the tone or all out adventurous, don''t be shy because The Mansion London does not do anything in halves. Go all out this New Year''s Eve and raise a glass to the best party in town, complete with three dance floors and much more.
Price: Buy here 
Where: Top secret location
4. For Burlesque: 100 Wardour St 
What: Soho hotspot 100 Wardour St's Bar and Lounge will transform into the Greatest Show on Earth as Cirque d'Soho comes to town.Think performances, grub and liquid delights.
The 411: Bask in the glory of burlesque bombshell Ruby Deshabille, take a step into Professor Kelso's mystic caravan, and be dazzled by Storm Hooper (a visual circus spectacle that has to be seen to be believed, apparently). At The Club downstairs, enjoy performances from The Gents, The Fellas, Per Pedersen and late live percussion by Jamie Walker.
Price: Tickets here 
Where: 100 Wardour St, Soho, London W1F 0TN
5. For a Tropical Fiesta: The Book Club 
What: Shoreditch hotspot The Book Club will be heating things up this year with a flamingo filled jungle paradise for NYE. Swing by for air horns, face painters, dancers, festival décor and giveaways.
The 411: Soak up the carnival of sights and sounds, with headline DJ sets from The Nextmen as well as takeovers from Clarks, Unruly, Meltout Crew and NVWLS, and DJ sets from Book Club residents. The basement will be transformed into a rainforest jungle complete with vines, tropical animals and, of course, the usual genre-bending mash-up of tropical rhythms to get your musical juices flowing.
Price: From £10. Tickets here.
Where: 100-106 Leonard St, London EC2A 4RH
6. For a So Solid NYE: Brixton Rooftop 
What: Following a year of banging lineups, Brixton Rooftop is going all out for their New Year''s Eve celebration. There's an explosive music program, extended late-night opening hours, sensational street food and a sparkling celebratory drinks menu, you''ll be ringing in the New Year in true south London style.
The 411: Brixton Rooftop''s "South Pole Saloon" presents a music lineup packed with roof raisers and comedy punch, starting with Super Hans of hit TV show "Peep Show" as he lands his innovative live performance on the South Pole Stage. Romeo, Lisa Maffia and Harvey, live and direct from "So Solid Crew", will be counting down 21 seconds to go into 2018, and the Rooftop''s intimate club will host their renowned high energy set long into the night.
Price: Tickets here 
Where: Brixton Rooftop, Pope's Road, Brixton, London SW9 8JH
What: Guilty Pleasures will be amping up the party for their first ever New Years' celebration at KOKO in Camden. Their home for the past ten years, the night will feature energetic DJs, bedazzling dancers, live bands and cabaret dancers from the UK's biggest pop night.
The 411: Once the clocks hit 12,  brilliant 'drum & brass' ten piece brass band Old Dirty Brasstards will play a special midnight set of all the hits to bring in the new year, and performers The LipSinkers will be on hand to ramp up the flamboyance as they lip sync perfectly to pop classics. But it gets better: there's also a massive ballon drop planned, party bangers, and plenty of sequins, glitter, feathers and neon lights.
Price: Tickets are £18.50 and available from KOKO.
Where: 1A Camden High St, Kings Cross, London NW1 7JE
8. For a Journey into Space: Hoxton Square Bar & Kitchen
What: Old School immersive party specialists Throwback are taking over Hoxton Square Bar & Kitchen for the glitteriest NYE party in London. Step into the abyss and go on a journey through space, time and disco. Pulling in the finest musical stylings from across the universe, your flight deck will take you on a musical voyage through the best underground disco, grooviest house and the sexiest soul.
The 411:  Leading the way in the cockpit (DJ booth) Luke Solomon will be pushing his own brand of house and Space Disco. With a discography that's brimming with top notch disco edits and house cuts. Throwback (as usual), will be transforming the venue into a space disco paradise with special production as well as their famous glitter and photo booths, so don't skimp on the outfit.
Price: From £10. Tickets here 
Where: 2-4 Hoxton Square, London N1 6NU
9. For a House Party: Old Blue Last 
What: As you may have heard, VICE launched their own delicious Old Blue Last beer earlier this year, and as it's the beer-baby's first New Year's Eve, and there's no other place it could celebrate other than at The Old Blue Last.
The 411: Infamous for its rowdy nights and loud music, this New Year's Eve will be no different, except added extras such as beer pong, secret karaoke sets, a countdown and free drinks if you ask nicely. Come along for the biggest, best and beeriest bash 2017 will have ever seen.
Price: From £5. Buy here.
Where: 38 Great Eastern St, London EC2A 3ES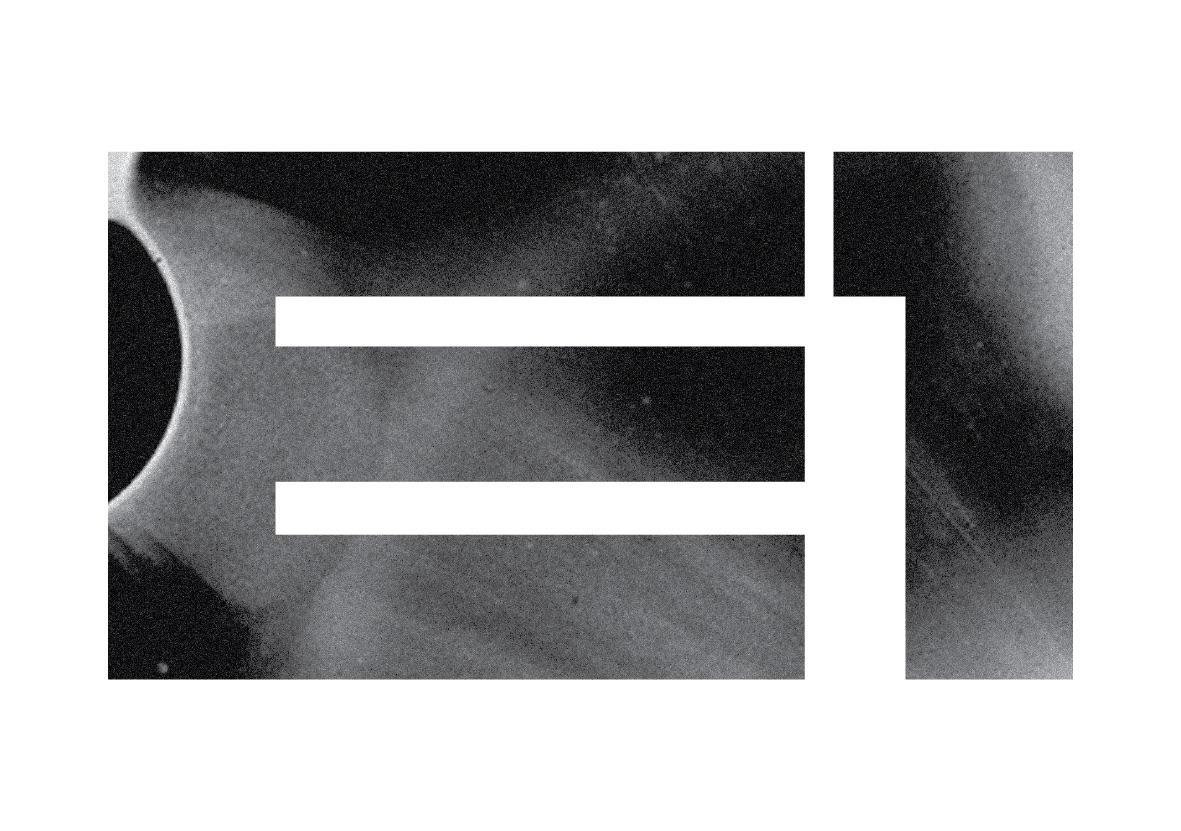 What: Wapping welcomes E1, a cutting-edge, late-night venue that's set to reawaken the city's live electronic music scene. And to celebrate the opening on NYE, E1 will be hosting a mega 27-hour party. The NYE line up will move from some of the world;s biggest names in house, through to a NYD party of some of the biggest global names in techno. 
The 411:  After months of hard work the vision has now become a reality, with a stellar line-up fully confirmed to take everyone through the 27 hours. Welcoming pioneering and exciting names to the warehouse, E1 will host heavyweight artists such as ÂME, MANO LE TOUGH and rising stars Kiasmos and Denis Horvat. Following into the early hours the sounds will dramatically change, playing the darker, harder and faster sounds of techno with a UK debut of a transatlantic collaboration of techno legends. 
Price: Tickets here 
Where: 110 Pennington Street Wapping London E1W 2BB
11. For a South London Bash: Winterland London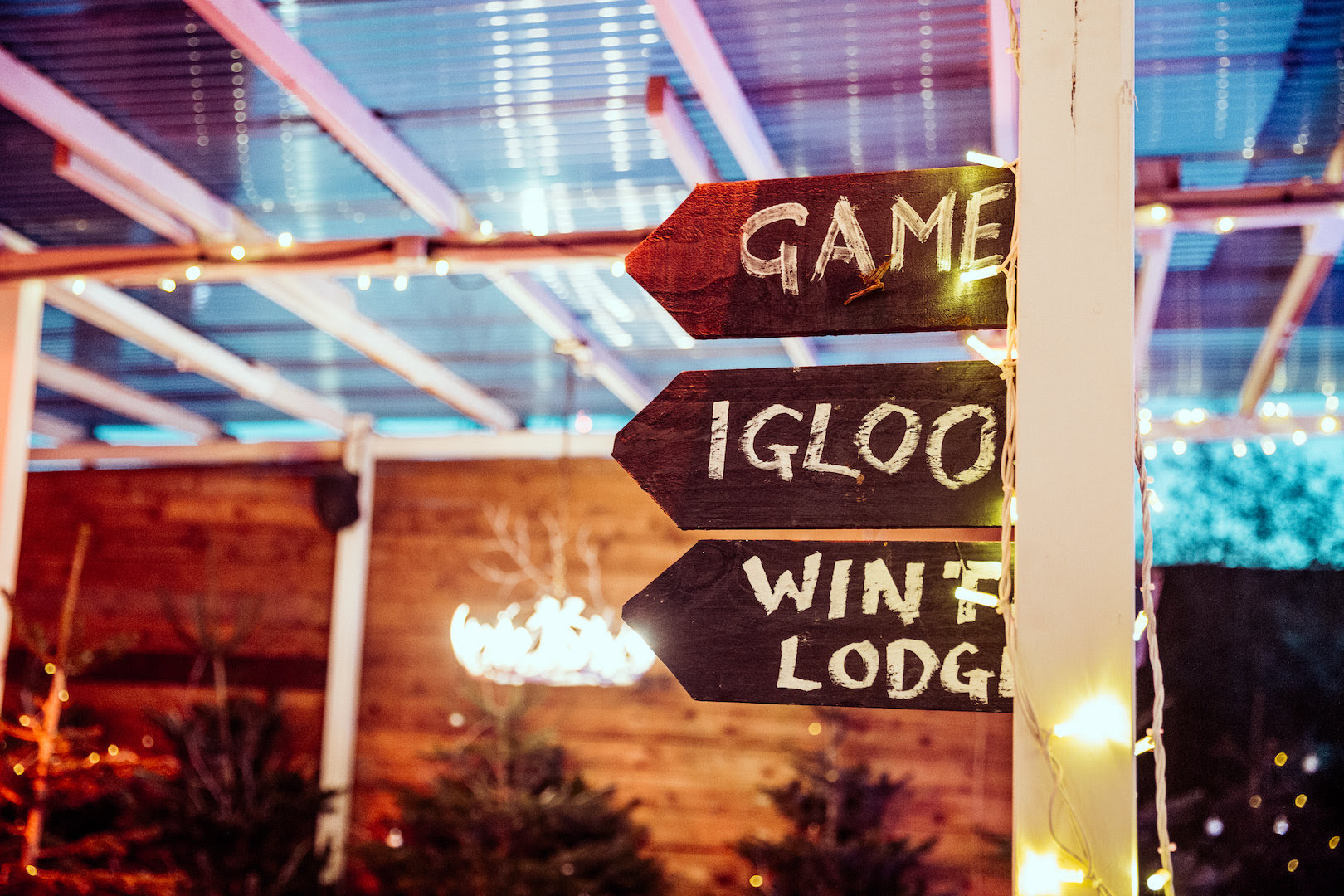 What: Winterland London is ringing in the new year with a spectacular NYE knees up, featuring drink deals, street food, and an ice cold vodka luge to put everyone in the celebratory mood.
The 411: Jimmy's Lodge will be banging out Alpine inspired dishes, glitter artists will be on hand to help merrymakers round off 2017 in style, and other activities will be available throughout the night including the ever popular curling, mini golf and prosecco pong.
Price: Tickets here
Where: Albert Wharf, Fulham, London SW6 2TY
Photo Credit: Keaton Chau
12.For Cabaret: The Black Cat Ball
What: The Black Cat Cabaret are offering up not one, but two chances to join the soirée this New Year's Eve. Taking place within the 1920s surroundings of the Paradiso spiegeltent at Underbelly's Leicester Square pop-up festival, there will first be a 6.30pm cabaret show as part of the company's main festive season. Featuring high-kicking showgirls, jaw-dropping acrobats, comic street singers, musicians and aerialists the performances are sure to bring a belle epoque sense of giddy abandonment to the evening
The 411: From 9:30pm – 2:00am revellers at The Black Cat Ball will be treated to a gloriously daring cabaret show, a promenade circus spectacle presented by Dusty Limits, live music from carnival show-band extraordinaire Tankus The Henge, roving performers and an extended set from The Black Cat Dandy DJS – guaranteed to keep guests dancing into the early hours of 2018.
Price: Tickets for the event are available here 
Where: Leicester Square, London
13. For a London First: ANTS NYE 
What: Having recently celebrated five years as Ibiza's leading underground movement, the ANTS colony will make its New Year's party debut at London's striking auditorium Electric Brixton for one huge celebration.
The 411: ANTS captivated London for the first time back in February, and are once again ready to recreate the full spirit of the White Isle with a formidable line-up of music masters including Richy Ahmed, CamelPhat, Eli & Fur and Lauren Lane.
Price: Tickets here 
Where: Town Hall Parade, Brixton, London SW2 1RJ
14. For a Classy Affair: 69 Colebrooke Row
What: Join the team at Tony Conigliaro's legendary cocktail bar 69 Colebrooke Row for an evening of liquid delights, jazz and roulette.
The 411: The iconic speakeasy bar is hosting a casino themed night to roll in the new year. Raise a glass of champagne to the sound of live jazz music and party until the small hours. And there's plenty of cocktails too. Probably the classiest way to celebrate the beginning of 2018.

Price: Book a table here 
Where: 69 Colebrooke Row, London N1 8AA
15. For Good, Cheap Fun: Rejoice NYE
What: See in 2018 with a musical odyssey like no other party promises with live music from Hot Teeth, DJ Ronnie Joice and, best of all – it's free entry.
The 411: Swing by Spit and Sawdust for musical surprises only reserved for NYE alongside all the bangers, plus there's a secret midnight UKG megamix performance from one of the world's greatest beatboxers. There's a vast selection of craft beers, Pieminister in boxes, shuffleboard and drink deals galore. 
Price: Free entry
Where: 21 Bartholomew St, London SE1 4AL
Before going to a party, we all dress up carefully so that we can show our most beautiful side in the party. In addition to clothes, shoes and makeup, accessories are also a very important part. For example, we can customize some pins to decorate our clothes according to the theme of the party. You can customize your unique party pins at Pinbadges Co. with images featuring your favorite party themed elements. These pin badges are stylish in design and high quality. They can be used to decorate clothes, which will make us more different from the crowd and increase our charm. We can also give them as gifts to friends who attend parties together, I believe they will be very happy too. Welcome to customize your pin badges!