Introducing: out-of-office, our new monthly column dedicated to reviewing the latest co-working spaces and members clubs in London. If you didn't know, we're quite the digital nomads here at About Time; laptops in hand, we go where the wind blows, a place where the free tea and biscuits are abundant. Each month, we'll be checking out a new co-working opening in the capital, and giving you our honest feedback. This month, it's brand spanking new Fora in Soho, which is tipped to be the coolest, design-led new co-working in central London. Here's how we got on: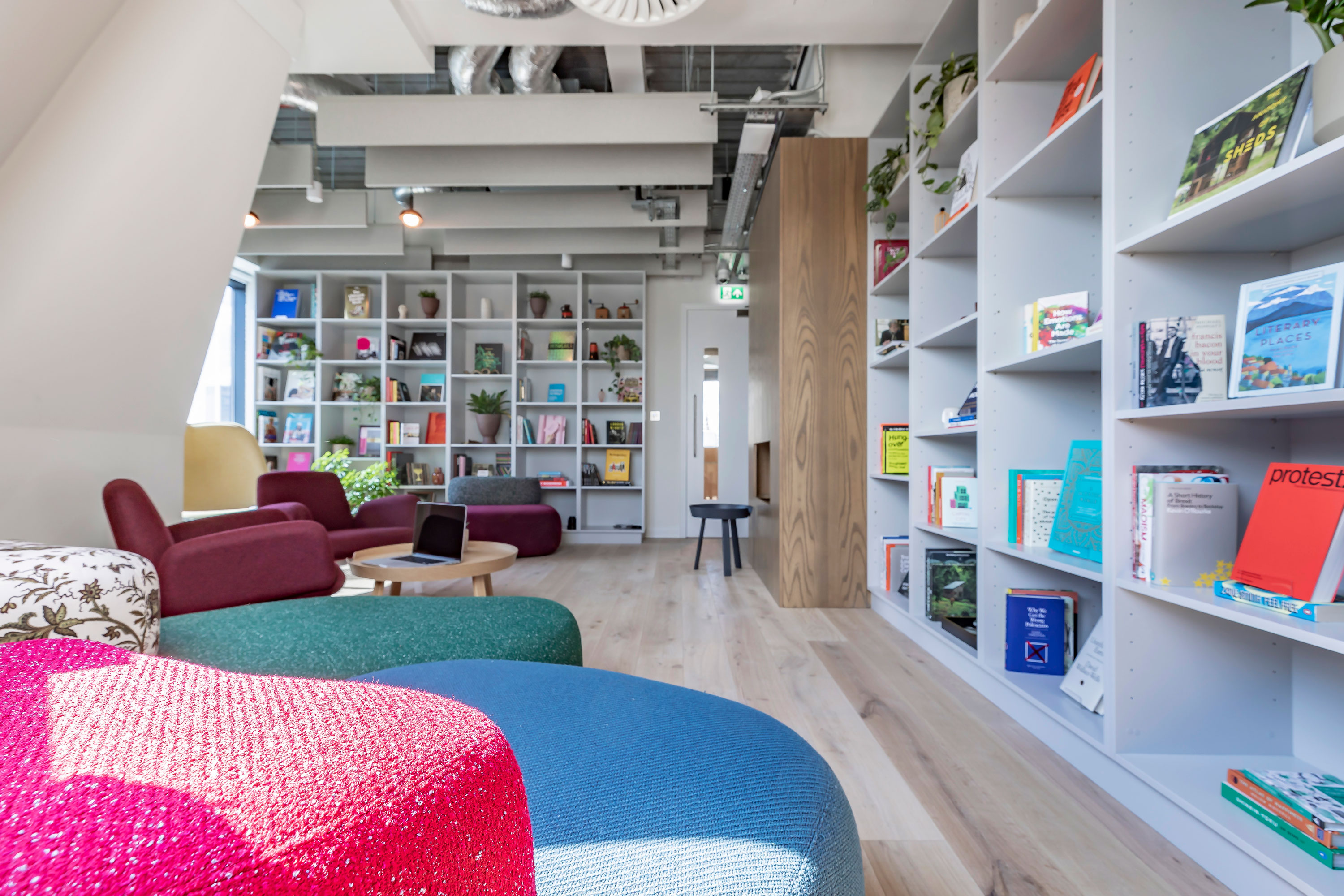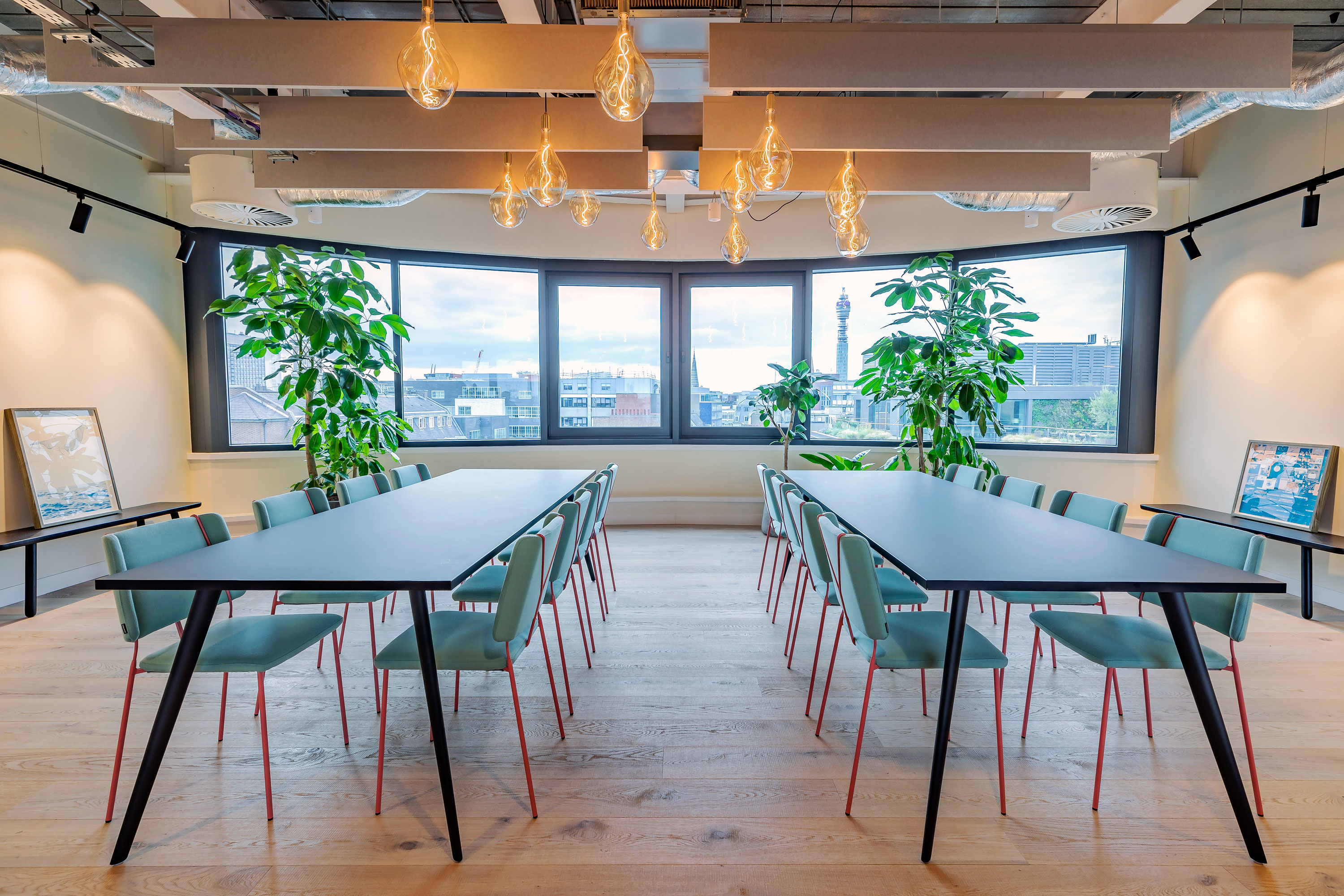 In their own words, Fora is a premium co-working space with health and wellness built into their core offering. Launched in 2017, in Clerkenwell, Fora has expanded to 7 locations in London, including Soho, Fitzrovia, Borough and Shoreditch (with another 4 planned by 2020!). Fora is designed for business of any sizes – as they have a range of options to suit all businesses. Fora want to make working a happy, healthy and inspiration experience; their range of wellness offerings includes yoga studios, on-demand personal trainers, on-site gyms, reading rooms and a diverse event programming.
They also have state-of-the-art podcast studios in their Soho site, perfect for businesses with a media output. Soho Radio, who have taken residency in the Soho site, make an impressive impact the front of the building, and they also run the three podcast studios downstairs. Stars such as Fearne Cotton, Dolly Alderton and Pandora Sykes have all recorded their podcasts in the space, so if it's good enough for them!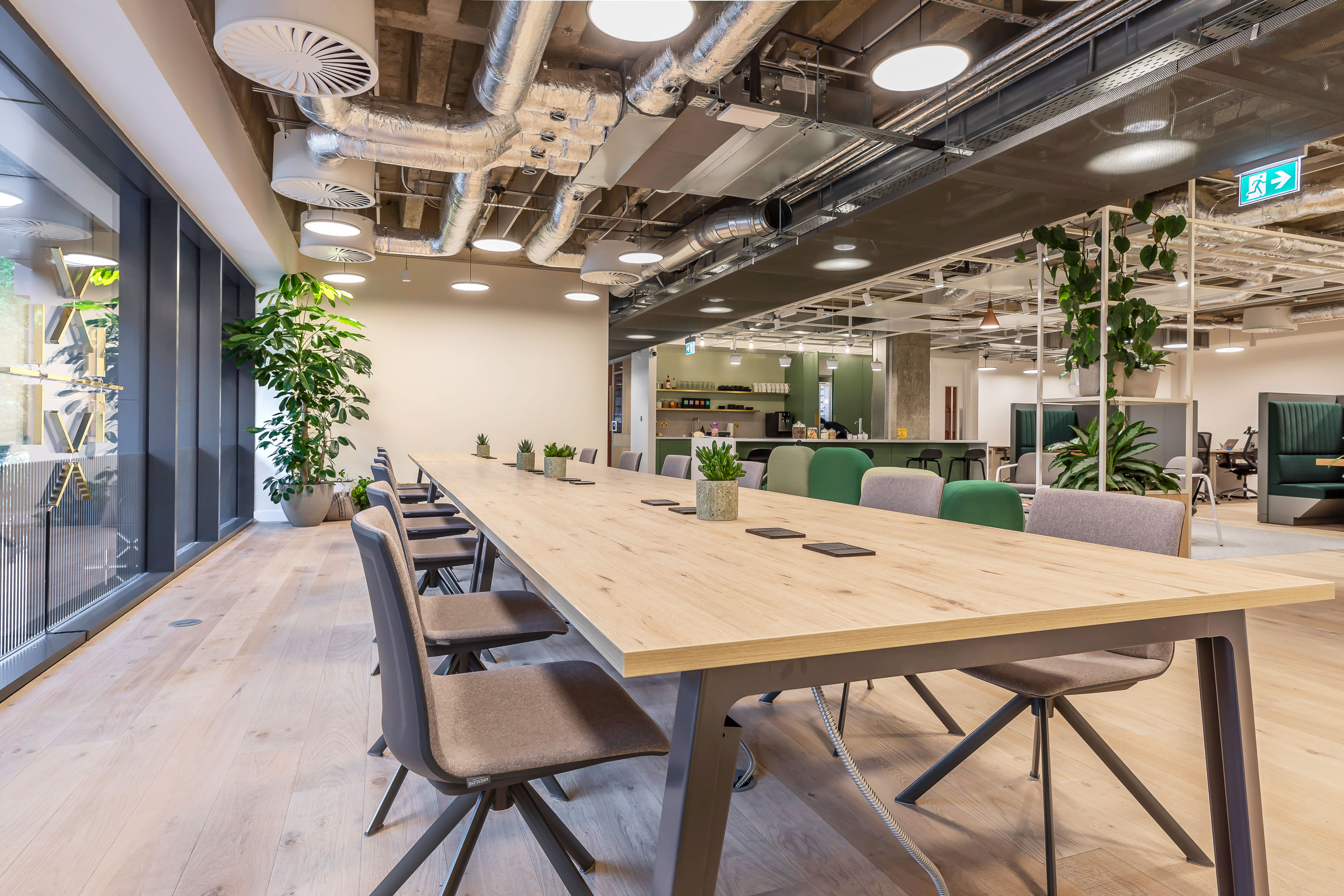 Fora has also partnered with Tortoise, who are collaboratively hosting hundreds of live unscripted conversations, called ThinkIns, across London. Tortoise ThinkIns are designed to give everyone a chance to join in intimate newsroom conversations, creating an environment to learn and share. Beyond that, there are loads of weekly events for members, inviting guests such as Gina Miller, Ella Mills and Simon Sinek at exclusive members events.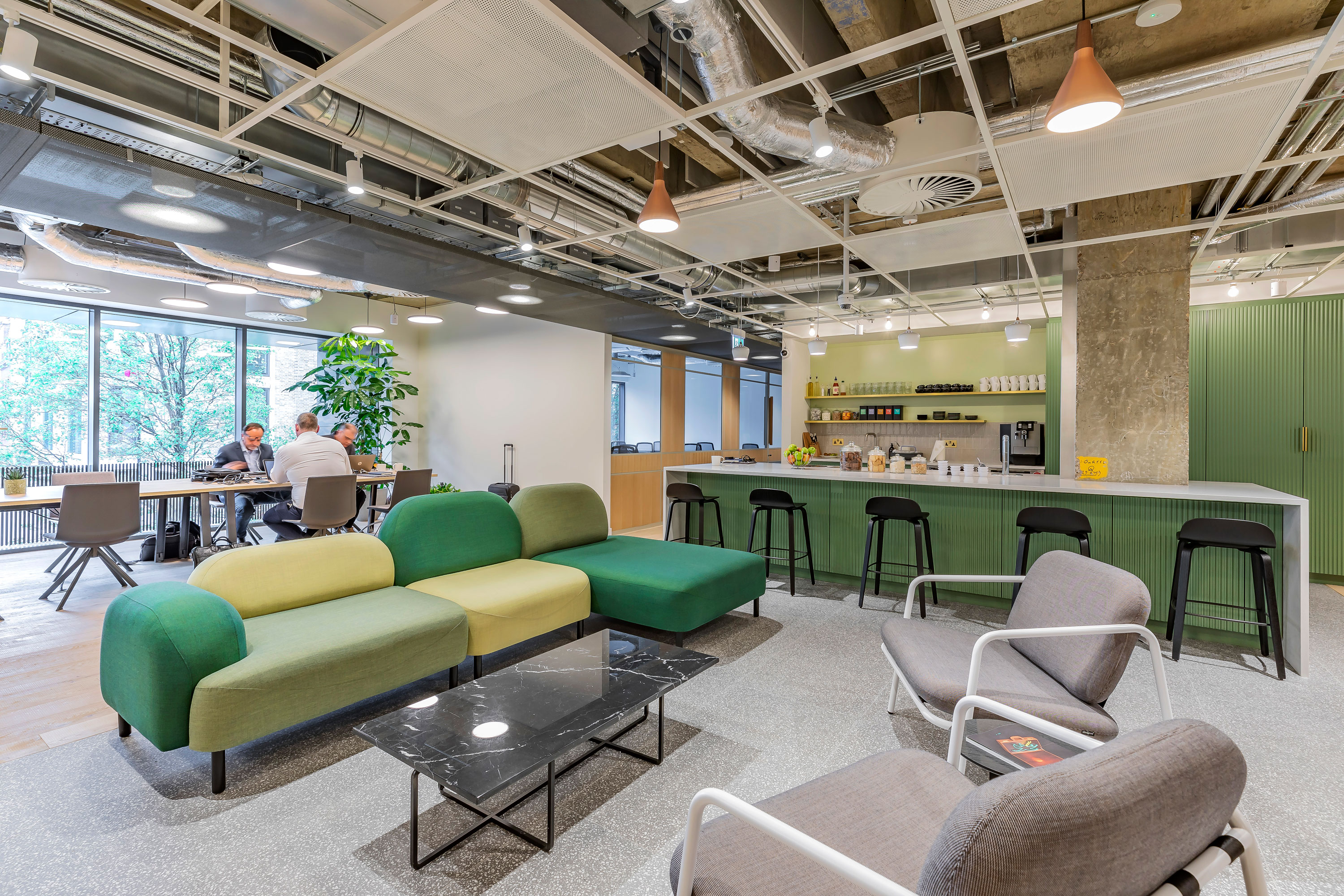 We loved the vibe of Fora; it's laid-back, friendly and just really cool. Whilst at the moment it's more setup in Soho for private offices, the facilities are offer are really second-to-none. They have a great Library Room, stocked full of books on everything from business to feminism, mindfulness to self-help, which is a great idea if you need a little breather during the work day. The podcast studios really are state-of-the-art, they're not just saying that, which is a great perk for members. The design is thoughtful and practical, I loved all the velvet chairs, comfy seating and colourful, bright art – it really is an inspiring place to work, with sky-high views of Soho.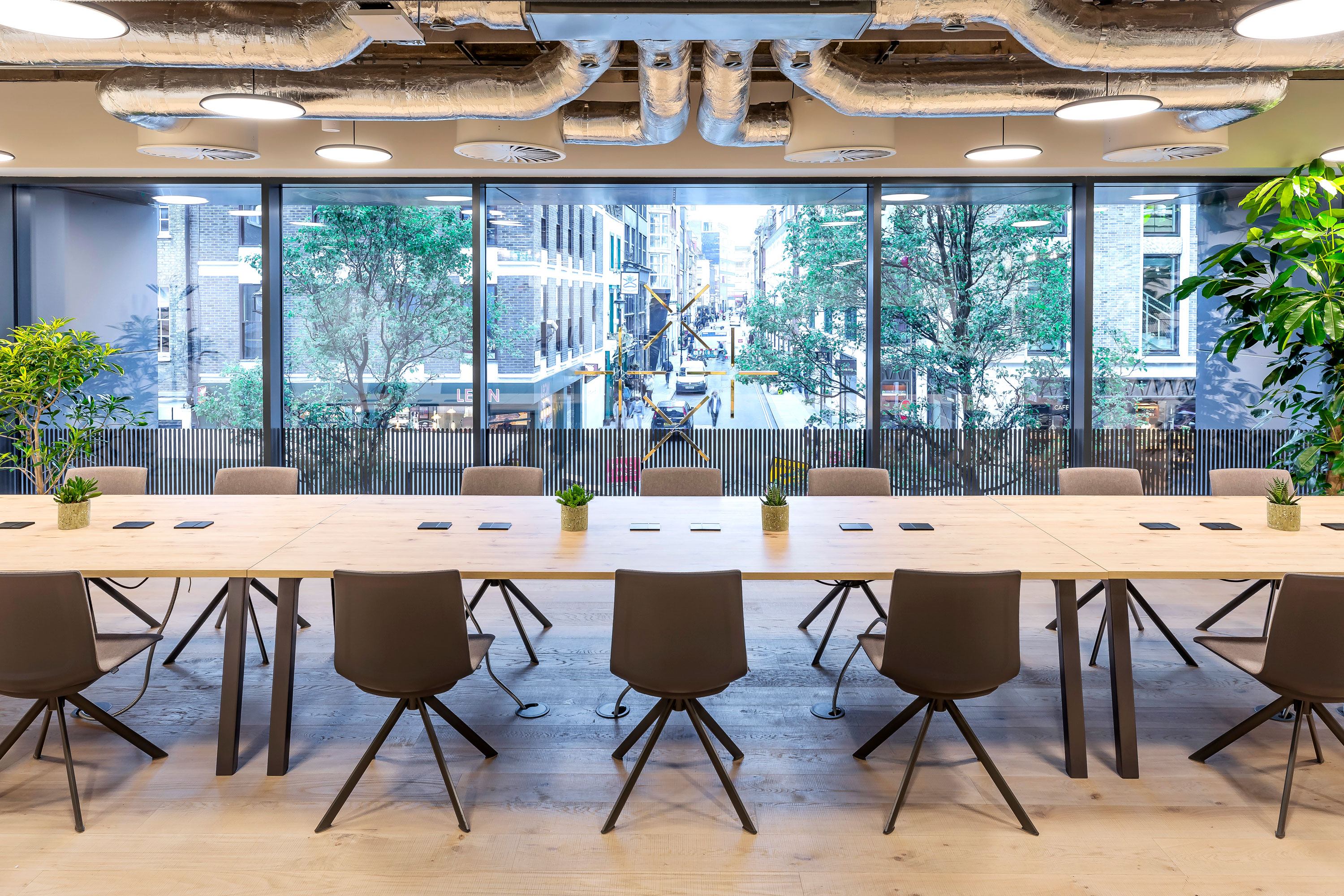 What about the snacks? The snacks didn't disappoint; each floor is kitted out with an ultra-modern kitchen, filled with complimentary tea, coffee, dried fruit, biscuits and more non-dairy milks that you can shake a stick at. Chocolate digestives on tap? We're interested. The bathrooms are almost a delight – stocked with premium wellbeing products and fresh towels, there's something of the 5* hotel about this co-working space. I can see what they've done here – a co-working space, with the feel of a private members club (including 24-hour access and a little black book of local discounts). And do you know what? They've totally nailed it.
Fora bills itself as a premium co-working, and that comes with a rather premium price tag. Open Desk (which can be used at any Fora location), starts at £425 a month, whilst Owned Desk is £700 a month and Owned Offices start at £1100 per desk, per month.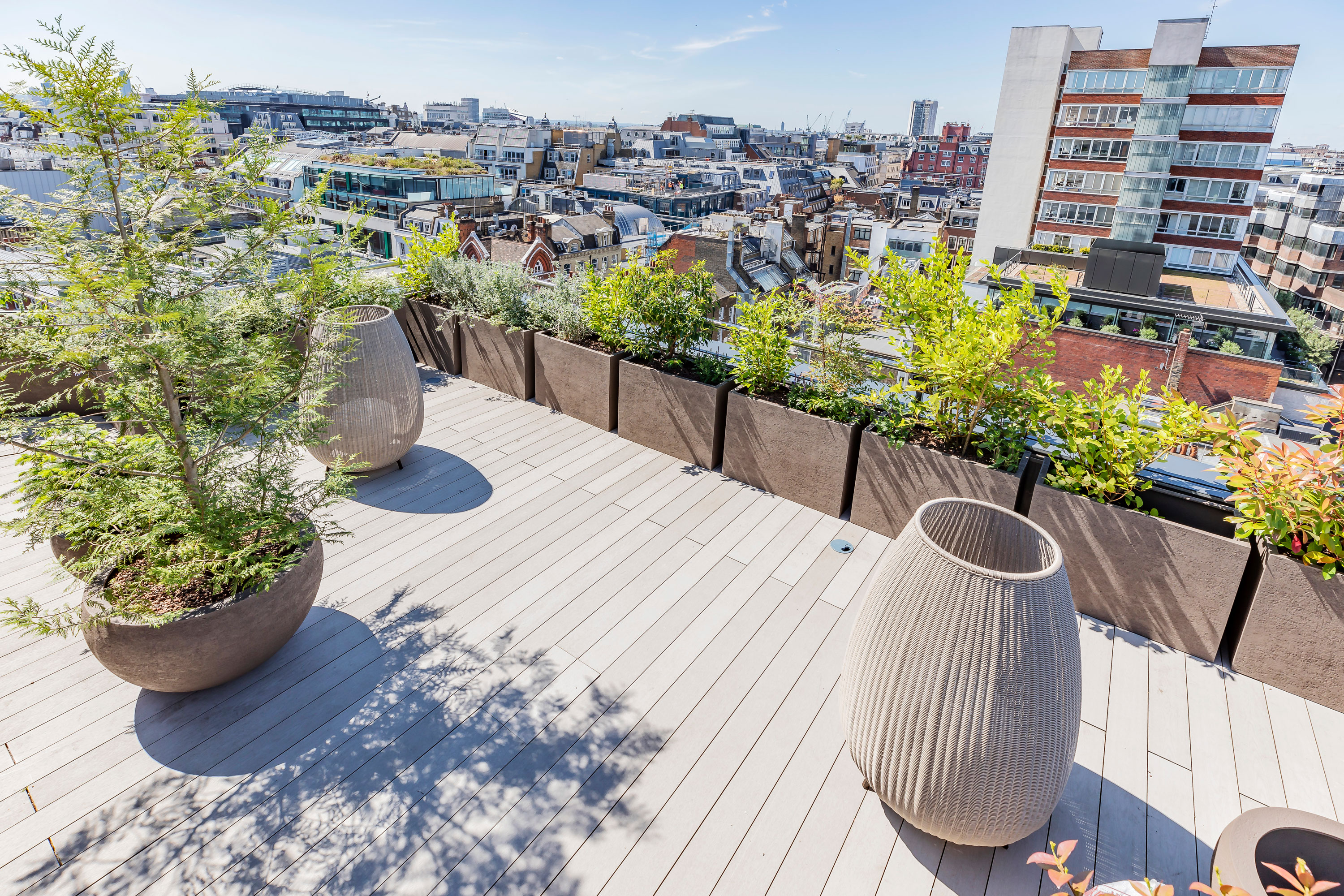 As you can tell, we totally loved Fora. From the little touches of design to the free biscuits, they've made it a super friendly, open and inspiring place to work, and one that we'll be returning to time and time again.