Following two sell out years, The Official Camden Oktoberfest returns bigger, better and boozier. The famous day and evening festival has now moved to Camden's Electric Ballroom making this Oktoberfest Camden's largest with 3,000 tickets available across two dates (13th and 20th October).
Oktoberfest: The Lowdown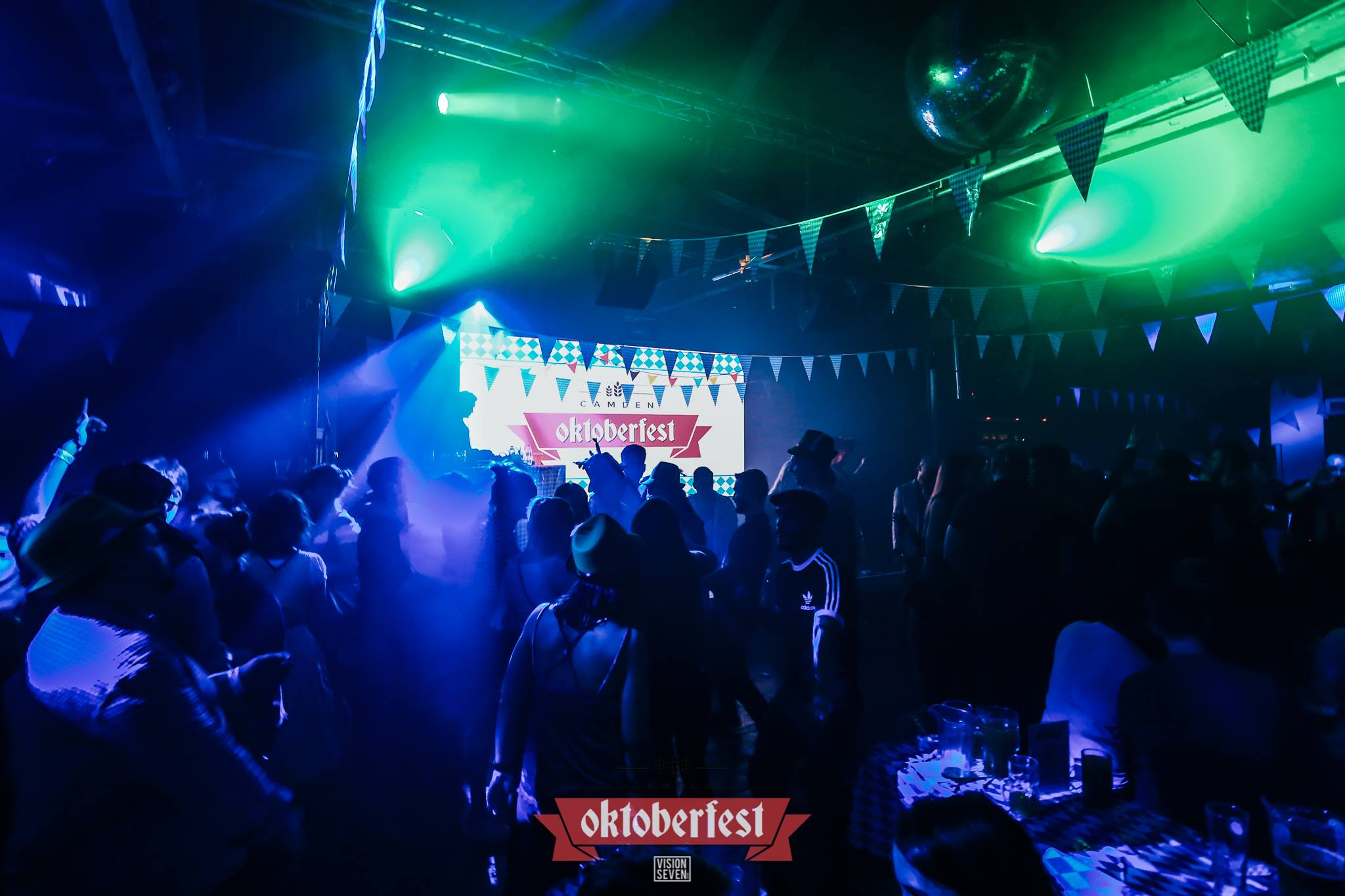 The iconic music venue will be transformed into a fully decked-out, traditional Bavarian beerhall complete with long wooden tables and bunting fit for a decadent bohemian schloss. Waitresses and waiters will be dressed in Dirndl and Lederhosen being on hand to keep all steins filled to the brim throughout a day of indulgence and excess.
Oktoberfest: Drink
Oktoberfest is all about the liquid gold, and Camden's Oktoberfest will be no different. The highly regarded beers flying over from Germany are supplied by Spaten, Löwenbräu and Becks all served in the renowned glass stein to all. German bratwurst and pretzels will be on hand to soak up the social lubricant coming from some of the finest traders across London.
Oktoberfest: Eat
Herman ze German will provide its legendary sausage, bringing authentic German wurst to punters tables throughout the event. With Grilled Black Forest sausage, Currywurst and Brotzel (pretzel alternatives) available. Herman's signature dish is the currywurst – authentic chopped German wurst, topped with Herman's very own warm Curry-Tomato-Sauce and served with paprika spiced fries.
Oktoberfest: Entertainment
Headline act The Old Dirty Brasstards will play across both dates. The tweed-clad 10-piece brass and drum collective comprises of some of London's leading freelance musicians, playing an eclectic fusion of pop, rock, hip hop, R&B, funk and soul covers that never fail to get any dance floor jumping. Dancers will be on hand to provide some elegant entertainment with unique challenges and competitions filling moments between music while while Club De Fromage DJs bring all the best in classic pop from the last 6 decades!
Electric Ballroom, 184 Camden High St, Camden Town, London NW1 8QP
Tickets here.