Cool Online Slot Games That You Will Not Believe ExistBy Angelica Malin
If you are even remotely familiar with online slots, then you have probably come across your share of slots themed after Ancient Egypt, Greek myths, or detective/spy novels because there are certainly plenty of them out there! However, what we have for you today is a bunch of online slots that are so strange, they are quite cool to try out. Also, you may have trouble believing that some of them actually exist, for reasons which should become apparent next.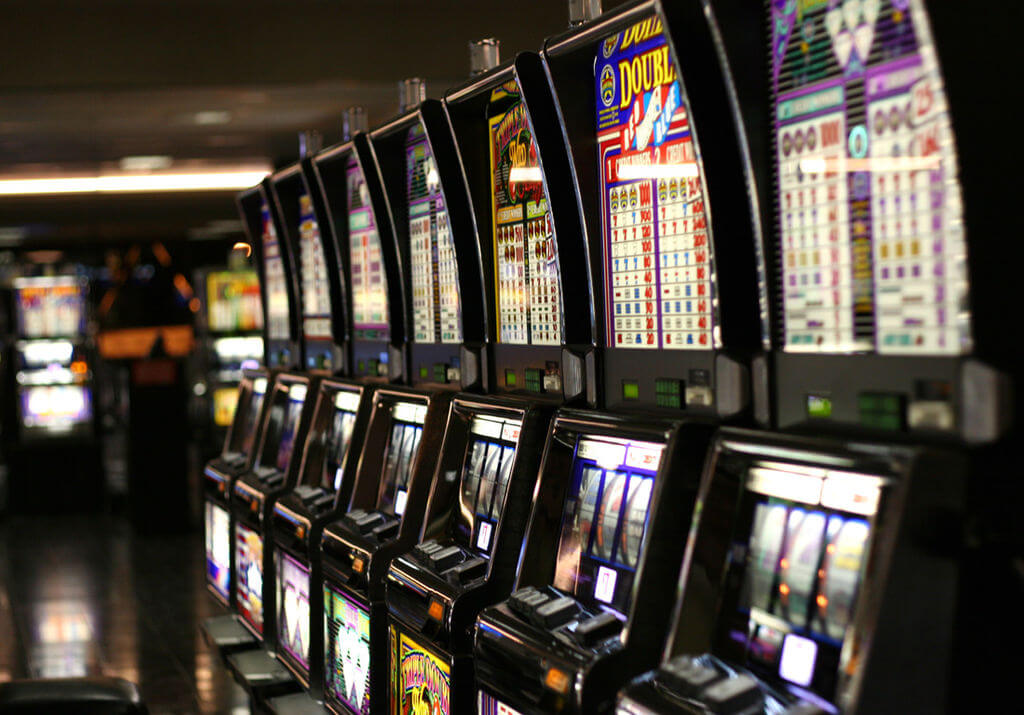 Noah's Ark by IGT
A Biblical slot may seem improbable for more reasons than one, but they do exist apparently. Believe it or not, IGT has turned the terrifying story of the first biblical apocalypse into a fun and goofy slot game that's strangely satisfying! Instead of focussing on the actual theme of a global drowning event, Noah's Ark is a cartoony, ultra-cute slot game with a decent enough jackpot where Noah looks suspiciously similar to one of Santa's elves! Check out the slot's core details below:
5×3 Bible-themed video slot with 30 paylines
Variable RTP between 93.04% – 94.93%
Volatility: Low – medium variance
Minimum – maximum bet/spin: 0.01 – 300
Maximum possible multiplier: 2,500x the total stake
Bonus: Split symbols, Raining Free Spins, scatter symbols, jackpot
Mobile Support: Yes
40 Shades of Santa by Paddy Power
Speaking of Santa Clause, what about a mobile-only, exclusive slot game where St. Nick is 10 shades short of being the main character from E. L. James' 2011 erotica novel? Unbelievable as it may sound, Santa wants more than just milk and cookies, while his sack has toys of a different kind in this slot! Check out the core details next:
5×3 Christmas-themed erotic video slot with 50 paylines
RTP: 94.49%
Volatility: Low variance
Minimum – maximum bet/spin: 0.50 – 25
Maximum possible Win: $25,000
Bonus: Unknown
Mobile Support: Exclusively mobile
Naughty Santa: Milk and Cookies by Habanero
Santa is on the naughty list again because most people can't access 40 Shades of Santa by Paddy Power these days for some reason. That isn't necessarily a bad thing though because Naughty Santa: Milk and Cookies is way better and stranger in every way. The possible payouts are huge and the RTP is too high to ignore.
While the naughty theme is still there, it isn't as dirty as the previous title. The multiline slot feels quite festive and Christmassy, albeit in a somewhat awkward way. Just make sure that you are playing at an authentic, and well reputed online casino slots website. We have the core details listed for your convenience next.
5×4 (4-3-3-3-4 rows in multiline mode) Christmas-themed multiline video slot with 432 paylines
RTP: 97.98%
Volatility: High variance
Minimum – maximum bet/spin: 0.30 – 6000
Maximum possible Win: $345,600,000!
Bonus: Free Spins, regular wilds, multiplier wilds, expanding wilds, scatters, bonus rounds, exploding symbols, and fixed jackpots
Mobile Support: Full
Machine Gun Unicorn by Genesis Gaming
If the title makes you imagine a unicorn wielding a machine gun, you are only half-right. The main unicorn (it isn't the only weird mythical beast in this slot) does have a machine gun, but it is embedded in its head, where the horn should be. Then there are the somewhat anthropomorphic unicorns wielding regular swords and crimson-tinted baseball bats to support Machine Gun Unicorn and the yellow unicorn who is slashing necks with an axe clutched in its jaws!
One may ask why is it that the cute unicorns are so violent in this slot game? The answer is simple enough: their land is being invaded by hungry, human zombies of course. In case you are somewhat incredulous and baffled by the ridiculous theme setting, then you will love playing the slot itself. Also, there is a dragon in this slot, who is also a unicorn… Check out the strange game's interesting core details below:
5×3 fantasy-themed video slot with 10 paylines
RTP: 97.19%
Volatility: High variance
Minimum – maximum bet: 0.10 – 25
Maximum possible multiplier: Unknown
Bonus: Free Spins, wilds, scatters, bonus rounds, exploding zombie head symbols, jackpot
Mobile Support: Full
By now, you should have enough weirdly cool games on your list to keep you busy for a while. Only make sure that you don't end up at a risky online casino while searching for them.