Men are notoriously hard to buy for. Whether you're looking to splash the cash or just find something for the guy you've got in secret Santa, we've discovered 20 gifts ideas for Christmas 2020:
Men's Gift Guide: Clothing and Shoes
The Lowdown: Critically Endangered Socks are a sustainable sock company that helps protect some of the world's most critically endangered animals. Their gorgeous socks are made from a beautifully soft blend of bamboo and cotton and are packaged in a recycled cardboard box – your classic Christmas gift just got eco-chic. Socks that save species? Count us in.
Where: Buy online, £12

The Lowdown: Using carefully sourced materials from around the world, Billy Ruffian shoes are handcrafted with integrity. An undeniable classic, the Chelsea boot should be a staple in any fashionable man's wardrobe, and Billy Ruffian's sturdy additions are a Christmas must-have. Available in five colours, you can't go wrong with a pair of  ​black polished leather boots.
Where: Buy online, £180
The Lowdown: Saint James are the original designers of the Breton, first pioneered in the mid-1800s. Timeless, graphic and casual, the nautical striped top is a crowd-pleasing Christmas gift for the man in your life. Light to wear, Saint James' Minquiers Modern top can be put together with other items for different looks depending on the season.
Where: Buy online, £55
The Lowdown: Acting legend Jonah Hill is known for his classic fits, so it's no surprise that his collab with Adidas is effortlessly stylish and showstopping. Built around block colours, casual but comfy trousers (the must have item of 2020) meet bulky puffa jackets and a fresh take on Adidas' classic footwear, culminating in a collection that will look good on any man.
Where: Buy online, starting at £59.95
Men's Gift Guide: Bags and Accessories
The Lowdown: Each bag from Yours Sustainably is made from 12-13 discarded plastic bottles previously found on beaches, plus the production uses less energy than traditional methods resulting in a backpack that looks great and will make you feel better about the environment. This versatile bag has a padded back, wide comfortable adjustable straps as well as handles. External side bottle pockets are elasticated and the sturdy zip and fold down magnetic top keeps everything secure. If you're looking for a sturdy everyday bag that also does some good for the world, look no further.
Where: Buy online, £65
The Lowdown: This multi-purpose backpack is perfect for those on the go, as it comes with a practical 14-litre capacity. Large enough to fit a 15" laptop and with an extra strap to keep it secure, this bag is great for taking to and from the office. Plus the reinforced base and zippers make it durable enough to take on the morning commute.
Where: Buy online, £79
The Lowdown: A great excuse to nip off on an impromptu minibreak, Celtic & C0's new-season holdall is inspired by classic Gladstone designs with its rigid frame and vintage styling. The leather is embossed with a crocodile-skin motif and has been tumbled to give it a softer, more supple feel. The result? A timeless style that fuses the best of contemporary and traditional.
Where: Buy online, £198
The Lowdown: Oliver Co., a new company based in London, produces the world's first wallets and cardholders made using apple waste and wood, whilst focusing on transparency with its customers. Lined with OEKO-TEX certified 100% recycled polyester lining, this incredibly slim design wallet is suited to hold 8-12 credit cards, folded notes and receipts. Add hot-stamped initials for that personal touch.
Where: Buy online, £65
The Lowdown: Launched last year in Montreal, Solios is the first solar-powered watch to combine eco-responsibility with a minimalist design. The watches feature a 7.5mm thin case, just 2 hours of natural or artificial light powers the watch for 6 months, and the solar technology allows the watch to recharge itself forever so the battery will not need replacing.
Where: Buy online, from £240
Men's Gift Guide: Drink Ideas
The Lowdown: A specially selected sherry-matured whisky from Ben Nevis distillery, bottled exclusively for The Whisky Exchange as part of their range of exclusive, personalised label drams. Rich and fruity, it balances sherry-cask fruit against orchard and zesty citrus fruit. This bottle can be personalised with a message and nine striking label designs – including Christmas labels – making it the ideal gift for the whisky lover in your life.
Where: Buy online, £49.95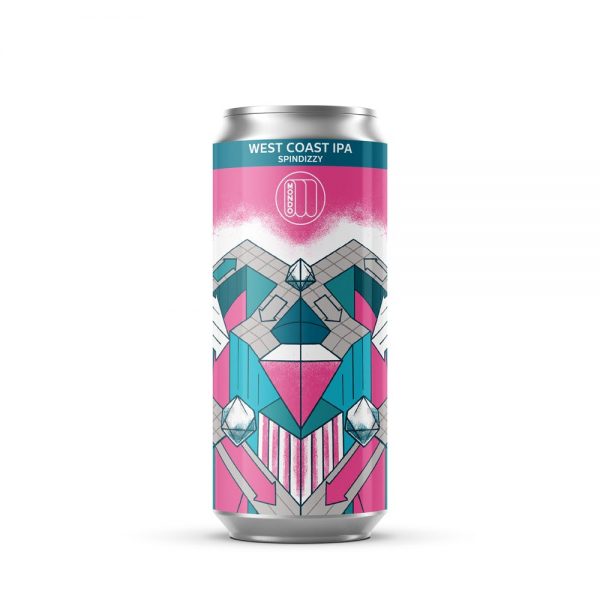 The Lowdown: Mondo Brewing is an independent and progressive craft brewery and taproom based in South West London, just a stone's throw away from Battersea Power Station. The brewery's core range is packed with well-balanced IPAs, from the 'sessionable' Little Victories (4.3%) to their best-selling Dennis Hopp'r (5.3%). You can purchase any of their available cans and bottles in 12 and 24 packs as well as build your own 6, 12 and 24 packs. For the craft beer lover, their selections are perfect.
Where: Buy online, from £4.99
The Lowdown: For the man that likes to make cocktails at home, look no further than this stunning kit from VonShef. Their Manhattan cocktail set includes shaker, wooden muddler, twisted bar spoon, Hawthorne strainer and 25ml/ 50ml shot measuring jigger. The 550ml capacity Manhattan cocktail shaker is made from robust stainless steel and is built to withstand even the most vigorous mixing and shaking, so perfect whilst he's finding his feet.
Where: Buy online, £29.99
The Lowdown: The perfect introduction to Sipsmith, complete with tasting glasses. This beautiful gift box contains: 2x Sipsmith tasting glasses,  London Dry Gin, Sloe Gin, Lemon Drizzle Gin and Zesty Orange Gin. Sipsmith London Dry Gin: is the quintessential expression of a classic, traditional London Dry Gin. Bold, complex and aromatic – smooth enough for a Martini, but rich and balanced, perfect for a G&T.
Where: Buy online, £30
Men's Gift Guide: Grooming
The Lowdown: Pioneering skincare that's regenerative by design, UpCircle Beauty turn leftover natural ingredients with more to give into quality skincare products. Natural, sustainable, vegan and cruelty-free, the Men's Bundle includes the following full-sized products: Organic Fennel + Cardamom Chai Soap Bar, Coffee Face Scrub Herbal Blend, Organic Face Serum With Coffee Oil, Face Moisturiser With Argan Powder 50ml, Coffee Body Scrub with Peppermint, and Safety Razor.
Where: Buy online, £75
The Lowdown: Bringing a dose of elegance to their customers' bathrooms, Nereus has created a range of deluxe shampoos, conditioners and body care products, packed with potent, ethically sourced ingredients and 100% natural, Organic fragrances such as Pink Pepper, Fresh Ginger and Ylang Ylang. All products are encased in fully recyclable, plastic-free black aluminium bottles that are as stylish as they are sustainable.
Where: Buy online, £25
The Lowdown: Every man should have a Harry's Razor in his bathroom cabinet, and their Christmas offering is perfect for gifting, focusing on reduced waste with its gorgeous recycled packaging. The Christmas Deluxe Winston Gift Set features a roster of shaving go-to's, with one stand up extra. Featuring a limited-edition Christmas Winston, Shave Gel or Shave Cream, Razor stand, 2 blade refills and a travel blade cover. And the option to engrave the handle with 3 letters for a truly personal gift.
Where: Buy online, £48
Men's Gift Guide: Homeware
The Lowdown 1Wall have a fantastic range of vintage MDF street signs, all hand finished, with the Vintage Road Signs free standing or hung on the wall (wall brackets included). Finished in various styles such as Classic Black, Champagne Glitter, Silver Glitter, Grey or Pink, with different fonts to give the best choice for your perfect vintage street sign gift.
Where: Buy online, from £25
The Lowdown: If a loved one has caught the lockdown renovation bug,  InkandDrop is home to hundreds of prints across many styles including a personalised section all available online. They're unique, quirky and highly affordable. Simply choose a print, size and if you want it framed.
Where: Buy online, from £13
The Lowdown: For a bespoke gift for any avid football lover, Commentary Charts are a unique memento of some of the most memorable matches of the modern era. These authentic prints are compiled and handwritten by the voice of football, legendary football commentator, Clive Tyldesley (and you can also get Clive to write a personal note to the giftee). Anyone will be overjoyed to receive this gift on Christmas Day.
Where: Buy online, from £20
The Lowdown: Know a beer enthusiast? Maps International's scratch-off brewery map shows a selection of independent beer breweries across the United Kingdom with each one located with a beer bottle icon. Other maps include wineries in Europe, cycling routes, and hikes in England (so ideal for staycations in 2021).
Where: Buy online, £13
One for luck…
The Lowdown: Pointless Plants are a plant delivery company with an eco-focus. For every plant ordered from them, Pointless Plants plant 10 trees. The website is home to a range of 'pretty hard to kill plants' – probably the most low-maintenance, easy-to-care-for (read: hard to kill) plants on the internet. Ideal for those who want to expand their green friendship circle, but forgetful with watering/general plant maintenance.
Where: Buy online, from £14.99