The Art of Sweet: How to Start a Confectionary Brand with About TimeBy Angelica Malin
Looking to gain some new skills over delicious brunch? Join About Time Magazine on Saturday 1st April at The Holy Birds, Shoreditch, for a special confectionary food brand focused brunch event with the founders of Joe and Seph's, Well + Happy, The Primal Pantry and Livia's Kitchen. Brunch include a real gourmet experience, along with all the tips and tricks from industry insiders. You'll learn plenty of skills from the confectionary branding experts to start up your own venture, including:
– How to come up with a concept for a confectionary brand
– How to turn an idea into a physical product
– How to plan your food brand's strategy
– How to position your food brand within a competitive market
– How to disrupt the industry
– How to build a brand voice
– How and when to spend money on your venture
– How to take your brand from a start-up to a supermarket success
– How to manage success and failures
Here at About Time, if there's one thing that we're more passionate about than the perfect runny yolk, it's empowerment. We're dedicated to helping young people in London learn new skills, and helping each other to make this world a little lighter, brighter and more promising. In the last three years, we've hosted everything from PR talks and Badass Blog School to SET Sessions, showing young people the ropes of digital journalism. So, in the spirit of learning and lunching, we've teamed up with The Holy Birds for a series of how-to brunches. Our latest brunch and business series explores all the hard-hitting questions, like how to crack social media, build a brand and start your own venture – all over chicken, coffee and the occasional glass of fizz. Learning from those who have grafted, carved and succeeded in their pursuits over food: yes, please. Read on to discover more about this special event on the 1st – there's only 16 tickets so get your skates on!
1st April: How to Confectionary Brand at The Holy Birds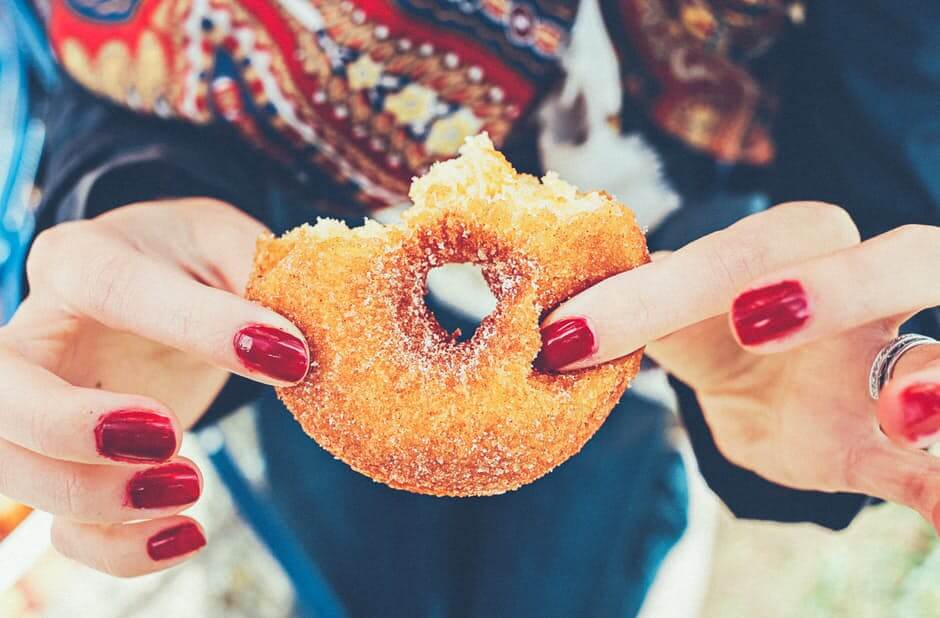 What: Ever wanted to start your own confectionary brand but got no idea where to start? This is your chance to learn from some of London's leading food entrepreneurs, and give your idea the boost it needs. Business is all about the highs and lows, and this will be a fantastic opportunity to hear about five individuals'experience of launching their own food brand. We'll be hearing from Livia's Kitchen, Joe and Seph's, Well + Happy, Smith and Sinclair, Mallow + Marsh and The Primal Pantry. Of course, it would be wrong to not follow this all with food. Ticket price will include a delicious brunch at The Holy Birds and a goodie bag to take away!
When: Saturday 25th March 11am-1.30pm
Where: 94 Middlesex Street, Spitalfields, London E1 7EZ
Price: £25 (includes talk, brunch and goodie bag) – tickets here
The Speakers
Suzie Walker, The Primal Pantry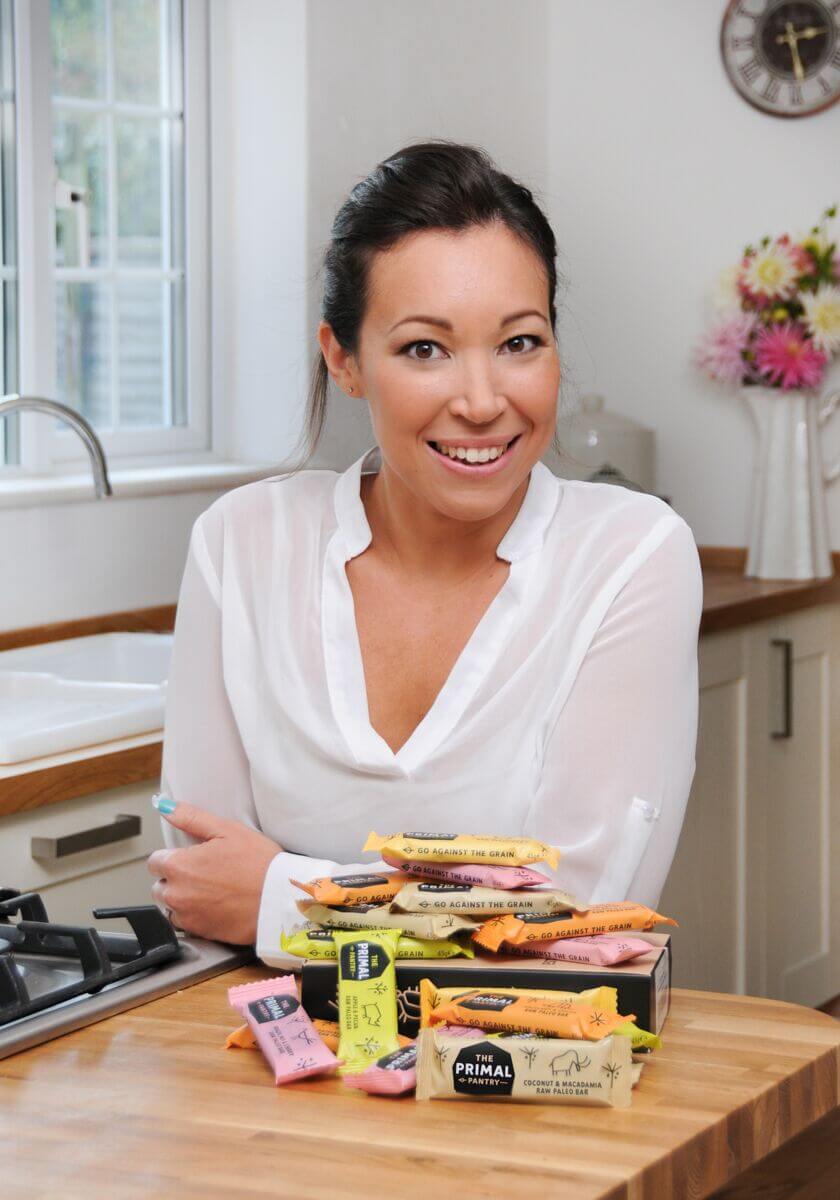 Founded by nutritionist Suzie Walker, The Primal Pantry evolved out of her vision to make the real food lifestyle easier and more accessible to everyone. The Primal Pantry believe that real food fuels you better and therefore the bars are free from gluten, soy, dairy, GMOS, gluten, grains, flavourings and refined sugars. Handmade in a Great British Kitchen (and sticking to the exact same recipe that Suzie used in her own kitchen!) the range of bars are a deliciously clean snack bar made from nothing but chopped fruit and nuts.
Adam Sopher, Joe and Seph's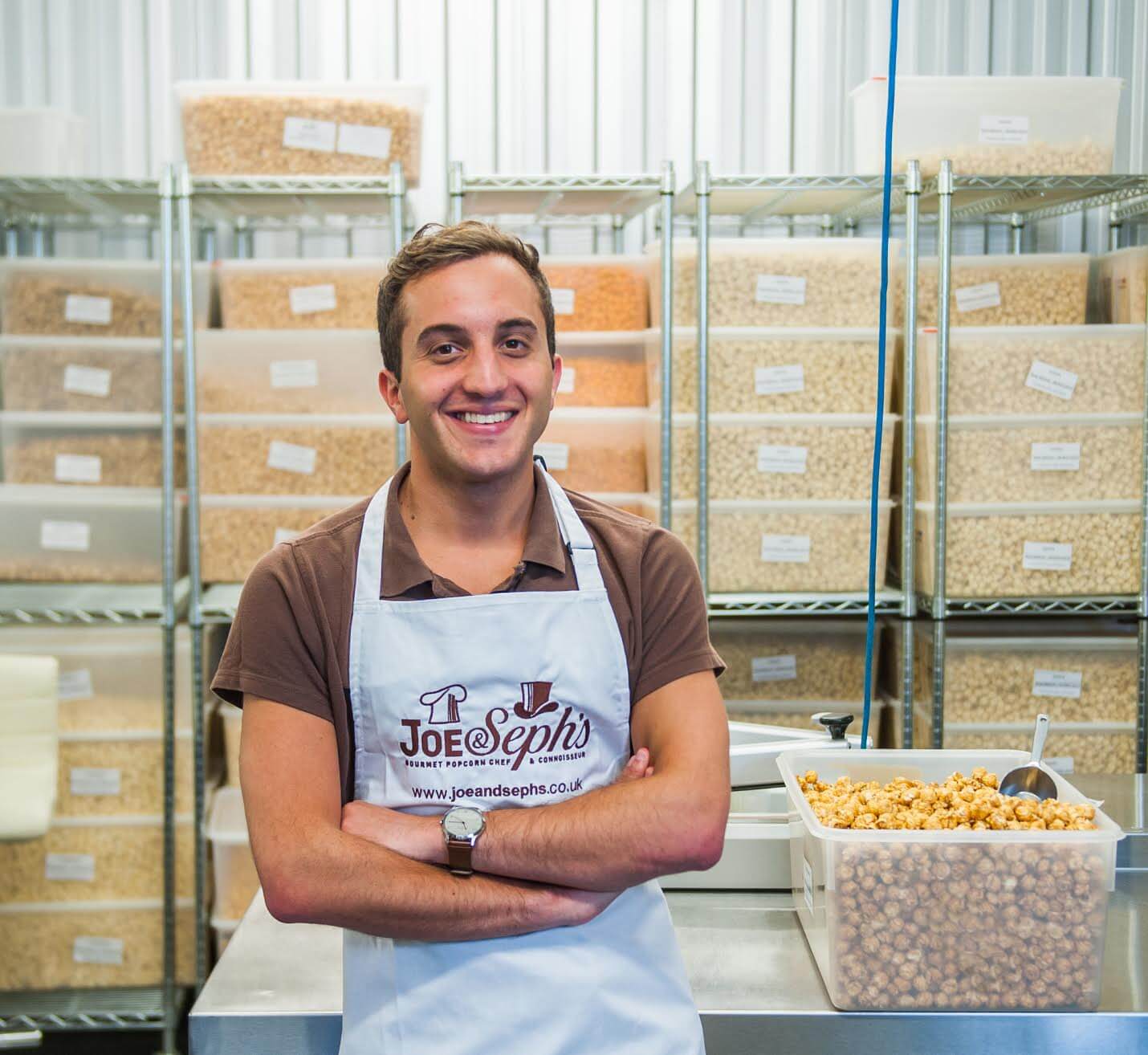 Adam Sopher is co-founder and Director of Joe & Seph's Popcorn – an award-winning family business producing handmade gourmet popcorn and caramel sauces in a variety of innovative flavours. After graduating from the University of Nottingham he worked as a Retail Consultant in London for three years, before leaving in 2010 to set up Joe & Seph's popcorn with his parents Joseph and Jackie Sopher. They now have an award-winning range of over 50 flavours of popcorn and sauces which are stocked in leading retailers, cinemas, hotels and airlines all around the world, and have won a total of 29 Great Taste Awards!
Chelsea Parsons, Well + Happy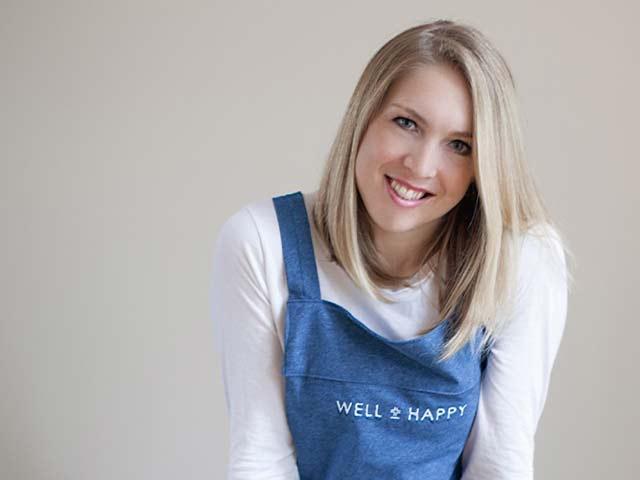 Chelsea Parsons is a passionate recipe creator, yoga and fitness fanatic and lover of food. She is also the lady behind Well and Happy. The aim of Well and Happy is to inspire us all to be the healthiest and happiest version of ourselves, featuring recipes, inspiration, tips, reviews and interviews to keep our minds and bodies in sparkling shape. Well + Happy are the makers behind delicious indulgence and we lovingly craft raw, artisanal, handmade chocolate bars – which are free from gluten, dairy, refined sugar and soy. Their products however, are not free from great taste and luxurious indulgence. Everything they produce is 'raw', meaning it is not heated above a certain temperature. This means that their chocolate maintains all of the rich goodness and minerals derived from the cacao plant.
Olivia Wollenberg, Livia's Kitchen
Livia's Kitchen specialises in creating traditional sweet treats with nutritional twists, and can be enjoyed by anyone who loves to indulge in delicious and comforting food, but who wants to do so in a nourishing way. Although all products and recipes are free-from gluten, wheat, dairy and refined-sugar, Livia's Kitchen believes that it is more important to think about what a product is made-with, rather than what it is free-from. Livia's Kitchen uses only natural and simple ingredients, all of which offer nutritional benefits, whilst at the same time never compromising on taste. Livia's Kitchen manufactures and supplies products, shares many recipes across the blog and holds a number of different events including London's first gluten, dairy and refined sugar-free afternoon teas.