Falmouth's The White Bicycles have just been given a £200 odd parking ticket at a loading bay in Dalston. They've hauled some fairly serious ass from their last gig outside of town to play in London (they add the capital "always has an added element of stress"), but despite the news they are composed. Meanwhile, About Time are sweating buckets because the bus stop is quite far away from where we're doing this interview. There must be something in being in a dream-pop act that keeps you grounded and relaxed.
They certainly shouldn't be nervous. Their most recent self-titled EP goes down incredibly smoothly, combining stripped back guitars and storytelling with drum machines and electronic effects. But being in a new band isn't just about writing good songs and staying calm. We caught up about what it takes to breakthrough, their frustrations, albums and Lorde: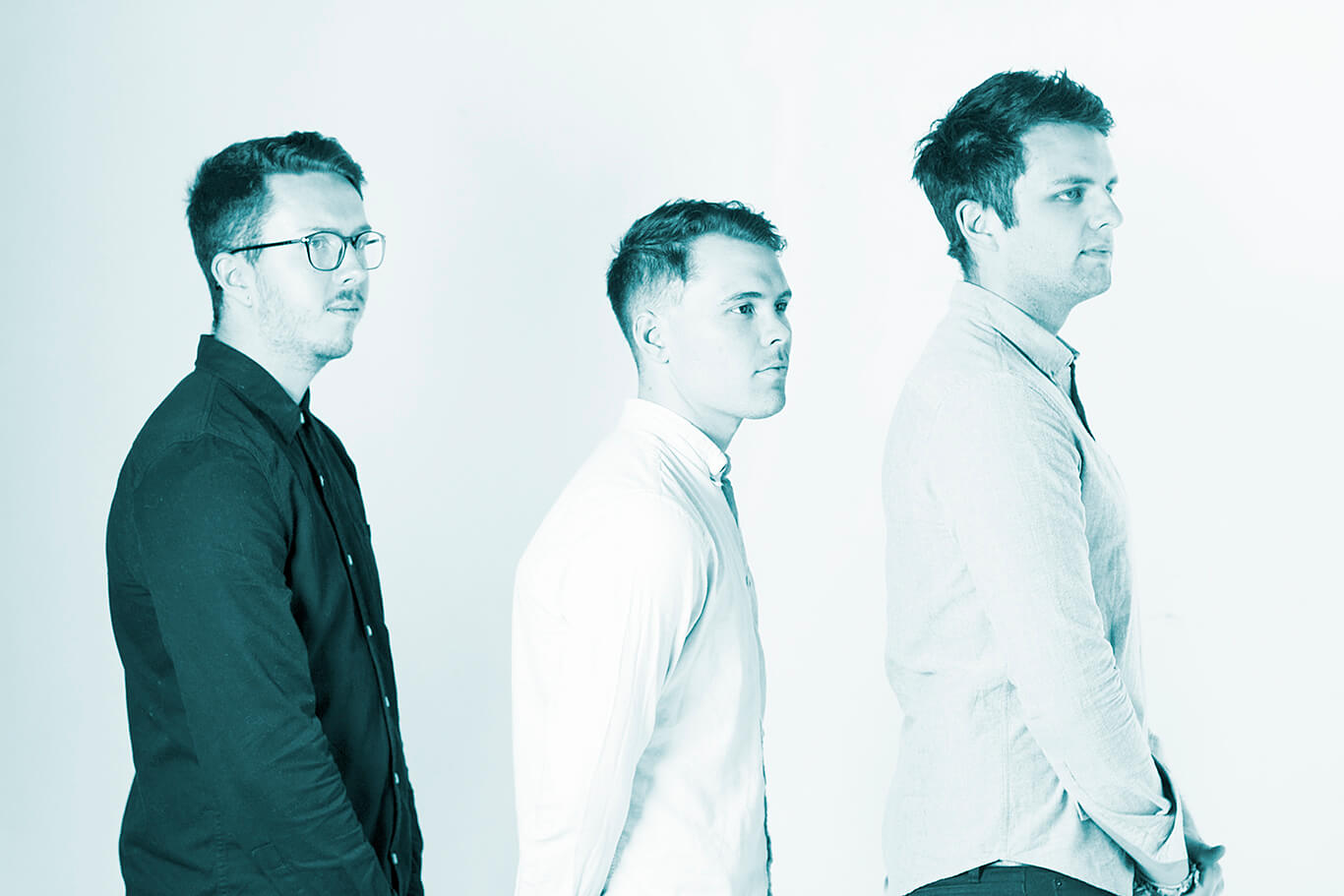 The White Bicycles: Ceilings
The first single from their newest EP, Dust, has tender beginnings before growing to a pulsating, dancey warmth. It showcases the band's talents well, and has had a relatively massive 16,000 plays on soundcloud. New bands have to break through more than just one ceiling to reach the top right now, and for a single track to garner that much of a positive reaction combined with a healthy list of support slots and festival appearances The White Bicycles find themselves nestled comfortably above a few of those. But to keep progressing there are different challenges, and some frustrations that come with those.
Frontman Matt Howes says "It's cool because we're playing with good bands and decent crowds most of the time… but it's also a bit frustrating. It sounds egotistical but you listen to your own music and you think it's as good as these young bands that you're playing with but you just haven't quite tipped over that point where a DJ has said 'this is good' – because so much rests on what a small group of people think. That's the frustrating thing." 
[soundcloud url="https://api.soundcloud.com/tracks/142340982″ params="auto_play=false&hide_related=false&show_comments=true&show_user=true&show_reposts=false&visual=true" width="100%" height="450″ iframe="true" /]
That's not to say the band are negative at all, they are keen to add that support for their music is encouraging, and actually they like the idea that they aren't quite there yet. "It pushes you to create something, and to work harder," Matt adds, and that's how all up and coming bands should ultimately be judged in the end. Persistence is a virtue in this industry as much as anything else, take Biffy Clyro's decade of making music before skyrocketing to become the stadium smash they are today – with the help of Warner's 14th Floor records. Things can change quickly, and acts just have to deliver consistently to stand a chance of that one trebuchet-launch of a phone call.
But they are of course right, you can prepare yourself as meticulously as you like, but very often real change only comes on the back of receiving one of a small group of difficult to come by seals of approval. So how will they get there? Focus on the songs, and release them intelligently.
The White Bicycles: On The Record
We talked about albums.  The band's music draws just as much from electronic genres as it does from guitar wielding ones, and they are sensibly debating whether or not they should make like the producers of today and concentrate on one song releases, frequently.
"We're in a hard position in a way because what happened with the last EP – Dust kicked a bit, Easier kicked a bit but the next three tracks were there, and the interest goes so quickly that now I'm starting to think it is better to come at people with one track, leave it for a month, come out with another track."
So much of any kind of promotions comes down to share-ability, and ultimately singles have it and albums don't as much. While albums were previously the main way consumers accessed music, meaning the tracks that weren't promoted individually were just as important as the singles at the point of purchase, the advent of YouTube and streaming services removes that accompanying support non-promoted tracks get just from being on the record. So much of music consumption lets you bypass and ignore tracks you've not heard of and get straight into whatever's on your favourite radio station's A list. You could say the value of the album track has diminished, so why spend the money on recording them?
Do The White Bicycles think that all artists are right to move away from the conventional album release?
"Not if they can do it… I think the one that springs to mind is The Suburbs (Arcade Fire). That album makes sense in its entirety. And you listen to it cover to cover and it's a whole idea within that album. If people can do albums they should, but for bands like us you need the following and you need the money."
The debate about albums will always come back to the artistic value behind them. People will fight for their favourite albums to be thought of as "the best ever" because they resonate with fans as a whole artistic entity. But if you're on a shoestring budget and your scrapping for every fan and click, the risks associated with spending the money become unappealing if some tracks are just going to get lost in translation. Albums are becoming solely the domain of already successful acts, because they are the only ones with a sufficiently large fan base and budget to take that calculated risk.
The White Bicycles: The Songs
As for the songs? There's a new batch on the horizon, likely to be recorded in the same Cornwall studio that they used for the most recent release.
"The sound has just developed, but also we're starting to get towards having a sound that is quite solid. We did quite a lot of experimenting for [the last EP]. We put the guitars down for Frayed Ends completely, which was a big step. We weren't afraid – if a song needed a punchy, growly bassline then that's what it got. We weren't too afraid to stick to the live aspect too much."
Discussing their influences for the last one they cite electronic producers, but also Lorde's Pure Heroine. The effect of space that you get from the expansive drum sounds, reverby snares, is what this band aspire to create and that's the sound they are looking to take into the next release.  "That's what I think we do best, the mellow – pensive stuff," promises Matt.
[soundcloud url="https://api.soundcloud.com/tracks/118506514″ params="auto_play=false&hide_related=false&show_comments=true&show_user=true&show_reposts=false&visual=true" width="100%" height="450″ iframe="true" /]
And what worked best on the last EP? Refreshingly, the band say it's the genuine tracks – not constricted by considerations like radio approved song lengths or proven pop verse/chorus/verse/chorus type formats – that did the best.
"The stuff that was actually more genuine was the stuff that people liked, which is really cool. Not that any of it is disingenuous…  Just the stuff that we didn't work too hard on trying to get into a structure or to make it radio friendly or anything like that, it was quite instinctive and that's the stuff that people have loved which is nice."
So, writing from the heart and looking to burst through to the next level, they say the answer is "the song. The hit. I think we're close to it." If that sounds like your bag, keep an eye on this band. Because if it takes one single or twenty – they know that consistently good, expansive singles is what will take them further, and they're certainly prepared to write them. With Dust, and also Elegy from the first EP at the very least (above), they have proved they already can.
http://www.thewhitebicycles.co.uk/