In our fair city you can consider yourself lucky to find a coffee shop open past 7pm. We so severely lack any cafes or social spaces with a slow day-to-night vibe. Many Hands is the kind of place London needs  – a place to bring your laptop to do some work, come for coffee with friends, read your book on one of the comfy sofas, soak up some live music or kick back on the roof terrace. And good news – it's opening soon (2nd March).
Many Hands: The Lowdown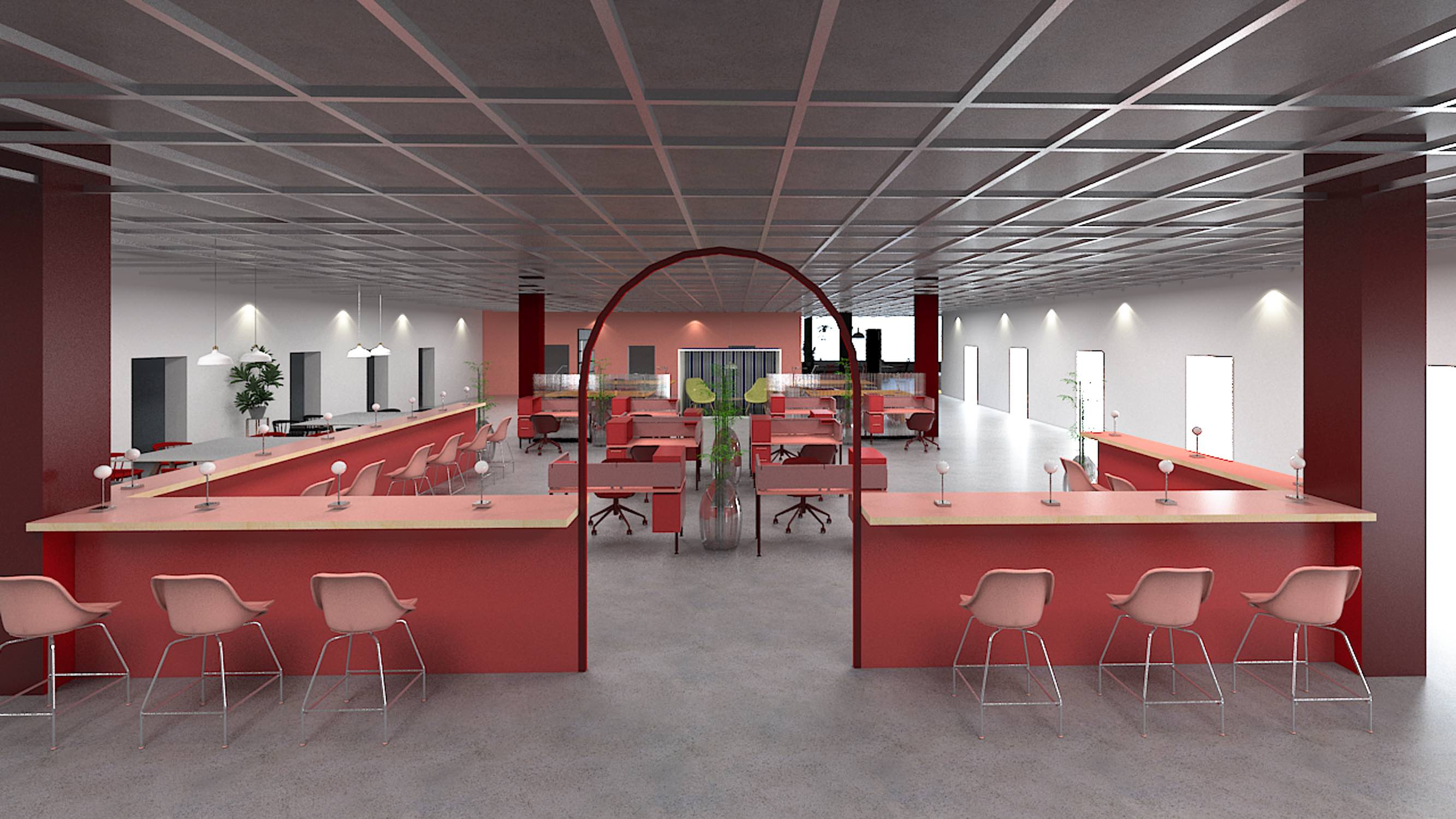 Many Hands is a new creative workspace hive and cultural hub; bridging the gap between art, leisure and office environments. And not just aimed at the digi nomads, Many Hands is a social environment, with mega rooftops, art exhibitions and multiple food offerings and is a collaboration from Shapes who have brought together a team of London's most forward-thinking cultural innovators.
Many Hands: What's On
Many Hands will be a destination for Bermondsey and London's culture vultures. The publicly accessible upper level offers one of London's largest rooftops with spectacular views from The Shard, across the City to Canary Wharf and beyond. An in-house programme of events is planned for Many Hands' first Spring/Summer series including large scale installations, music showcases, walk through experiences and VR simulations.
Given the space available, multi-room mixed media festivals are planned alongside creating a new platform to showcase art integrated technologies. Many Hands will complement the original Biscuit Factory aesthetic, encompassing a geometric Bauhaus theme with Hong Kong's industrial colour palette, and has been put together by leading Central Saint Martins alumni.
Many Hands: The Spaces
At its core, Many Hands will be home to 150 unique studios varying in size housing a curated collection of start-ups, creators and artists. These companies will work alongside 20 music studios, sharing a self-sufficient co-working environment facilitating collaboration. Many Hands will also feature on-site hot-desks, open work hubs, private meeting rooms and 24 hour access.
The inhouse services that make Many Hands unique include on-site professional printing, exercise classes and washing utilities, while resident's work will be featured in art installations spread throughout the complex. Fibre optic broadband comes as standard, furnished or unfurnished areas available with fully customisable spaces allowing any size business to create a new home.
Desks start at £150pm which includes membership with private office spaces starting at £250pm, music studios start at £300pm, all inclusive of bills.
The Biscuit Factory, Block F, 100 Clements Road, London, SE16 4DGv. For more information, visit the website here.