About Time: You Discovered London's Newest Immersive Dining ExperienceBy Alicia Grimshaw
Looking for something fun to do next month? We have just the ticket. The Murdér Express, one of the capital's finest immersive dining experience, returns on October 2nd at a secret 'station' location in East London.
The Murdér Express: The Lowdown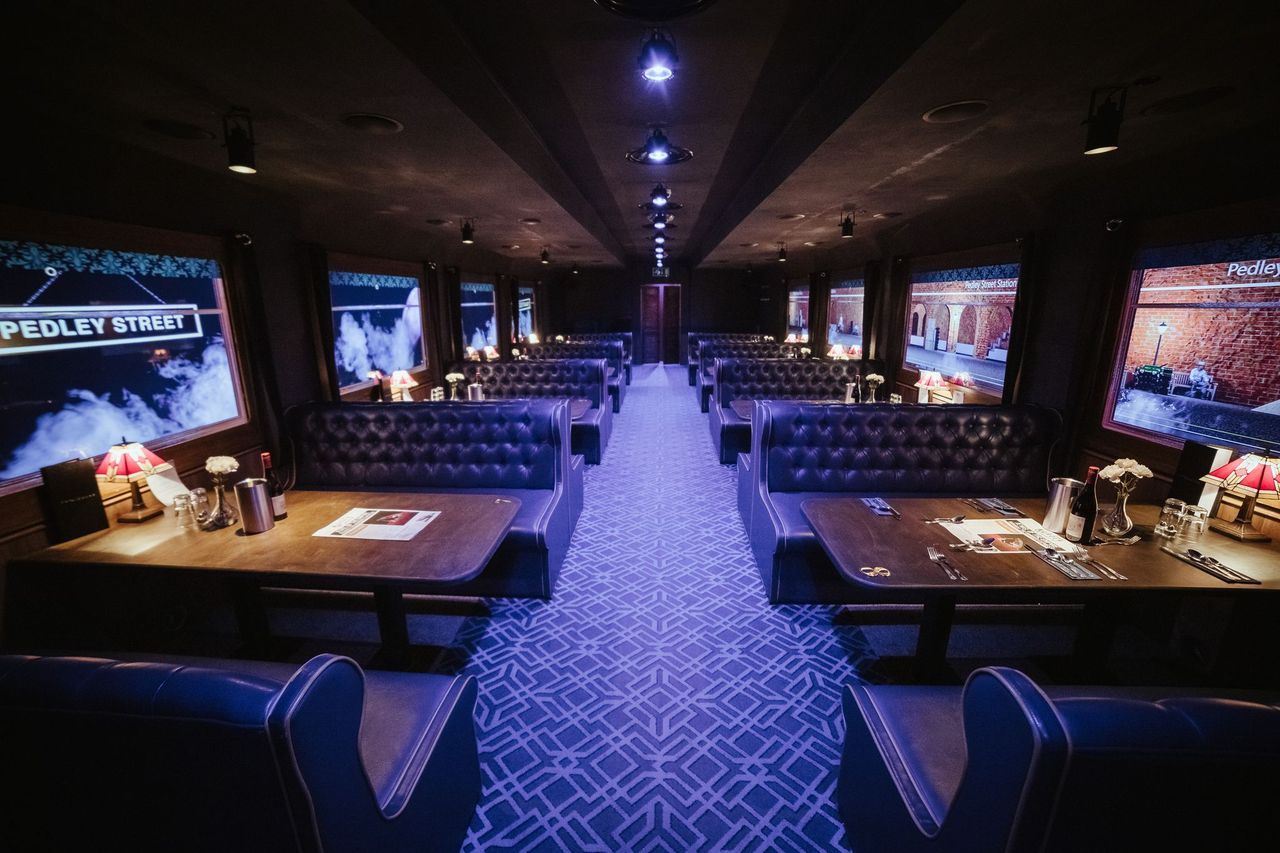 The Murdér Express is the brainchild of Funicular Productions, a passionate collective of experience creators from across the spectrum of theatre and storytelling, specialising in creating truly immersive experiences to engage all the senses.
Set onboard a glamorous train with lavish furnishings, the brand's debut show, 'The Murdér Express' transports you back in time to the grandeur of the 19th century. Travelling by train for pleasure is in its infancy and with it comes a special kind of thrill. Departing from Funicular's 'Pedley Street Station',  everyone is invited to experience The Murdér Express as it makes its first historic journey from London to the fictional town of Murdér in France.
The Murdér Express: What to Expect
Entering via the Pedley Street Station 'Seven Sins' Bar, passengers of 'The Murdér Express' will wet their whistles whilst luggage is packed onboard. Joined by characters such as Frank, an East End Costermonger; Tilley, a music hall star; Vera, a widow in search of adventure; and Cliff, a local antique dealer as they embark on the trip of a lifetime. Passengers board via the elegant dining car, which features plush booth seating and is lit by atmospheric period table lamps. The menu, designed by BBC One's MasterChef 2017 finalist, Louisa Ellis, will be served throughout the experience, as the story of The Murdér Express unfolds.
To ensure that The Murdér Express is a Covid secure environment, the team have put a number of changes in place including temperature checks, PPE worn by staff, sanitiser stations throughout the venue, Perspex screens and a reduced capacity with an amended seating plan to adhere to social distancing guidelines.
The Murdér Express opens on Friday 2nd October and will run until 31st January 2021. Tickets start at £65 and can be purchased here.