About Time: You Attended Mark Hix's Tales From The Kitchen LibraryBy Iona Goulder
Mark Hix's Tales From The Kitchen Library creates a year of unmissable kitchen collaborations bringing together some of London's most formidable chefs and restaurateurs from Rick Stein and Angela Harnett to Russell Norman and Nieves Barragán.
Following on from a sell-out 2017 series, Tales from The Kitchen Library is back for 2018 – and the line up is unmissable. Only 12 tickets available per event, each dinner is not only an opportunity to watch some outstanding chefs in action, but also to share a relaxed and intimate evening with Mark Hix and his friends sharing stories of their life in food whilst also demonstrating and cooking a five course menu in the intimate setting in Mark's kitchen library.
Mark Hix's Tales From The Kitchen Library: What to Expect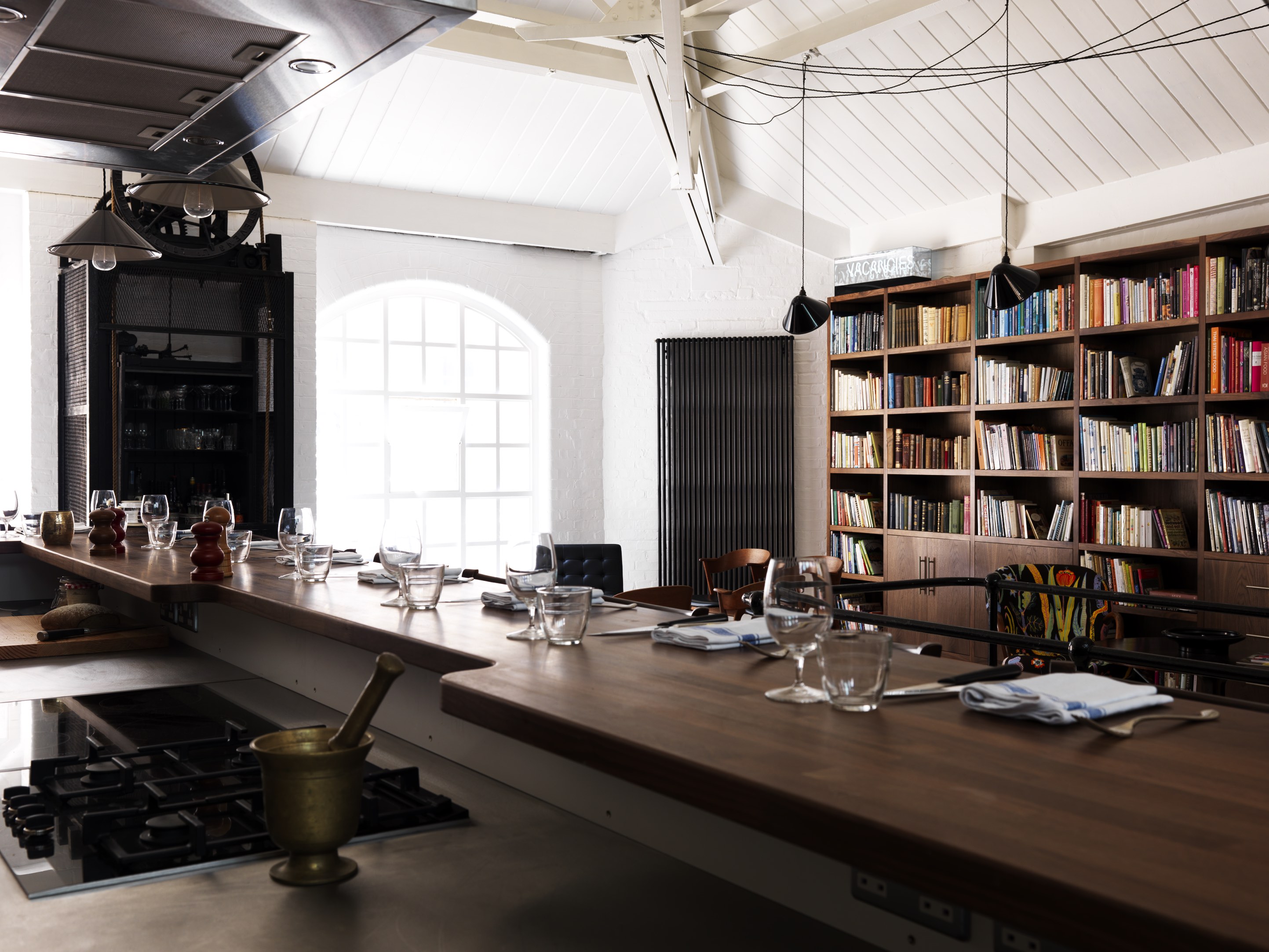 The 2018 series kicks of with a Venetian cooking and Campari extravaganza when Mark collaborates with Russell Norman in April. Tommi Miers follows this with a Mexican and Mezcal experience. In June, chef patron at Mayfair's Murano Angela Harnett brings an Italian flair to the kitchen. Nieves Barragán from the eagerly anticipated Sabor, and who's Barrafina reputation proceeds her, will collaborate with Mark in September. Jose Pizarro brings a taste of the continent to Shoreditch with a Spanish and sherry demonstration. Finally, Rick Stein rounds of the impeccable series with a celebration of British seafood.
Mark Hix's Tales From The Kitchen Library: The Events
Russell Norman
Date: Tuesday 10th April
Description: Venetian Cooking & Campari
Ticket: £125
Angela Hartnett
Date: Wednesday 27th June
Description: Italian Cooking
Ticket: £175
Nieves Barragán
Date: Tuesday 13th September
Description: A journey from the tapas bars of Andalucía and the seafood restaurants of Galicia.
Ticket: £125
Jose Pizarro
Date: Tuesday 23rd October
Description: Spanish cooking and Sherry
Ticket: £125
Rick Stein
Date: To be announced
Description: A celebration of British seafood
Ticket: £175
For more information and to buy tickets, see here.
Kitchen Library, Tramshed, 32 Rivington Street, London EC2A 3LX