KERB are turning five, and to celebrate they're throwing a special two day birthday event featuring some of the hottest (and tastiest) street food vendors in all of the land.  Grab your pals, don your party hat, and head to King's Cross Canopy for DJs, booze and special KERBlaboration-themed £5 dishes.
KERB's 5th Birthday Party: The Run-Down
Mac 'n cheese piadinas, donut ice cream sandwich toasties, vegan Kerelan bhaji-battered tofish tacos, Khao soi guo tie dumplings and American cheese burger Taiwanese steamed bun fusion; KERB will be bringing together some of its biggest acts over the last 5 years (THE biggest street food names in London) and celebrating their birthday in a crescendo of KERBlaborations. This two day party under the canopy will see new street food talent cooking up never before seen dishes for a fiver each.
Of course it wouldn't be a KERB party without 'the best of KERB' DJs and live music performances (feat. last year's star hip hop trumpeters Dat Brass) and signature KERB cocktails (Birthday Cake Spritz and Spiced Tequila Tegronis, anyone?) and specialist craft beers thrown in there too. It's going to go off.
KERB's 5th Birthday Party: The Line Up

Bleecker Burger and Bao: London's greatest street food titans go head to head with a surprise "blao" invention. Watch this space. 
Decatur and Project Sandwich: The NYC Bodega store deli sandwiches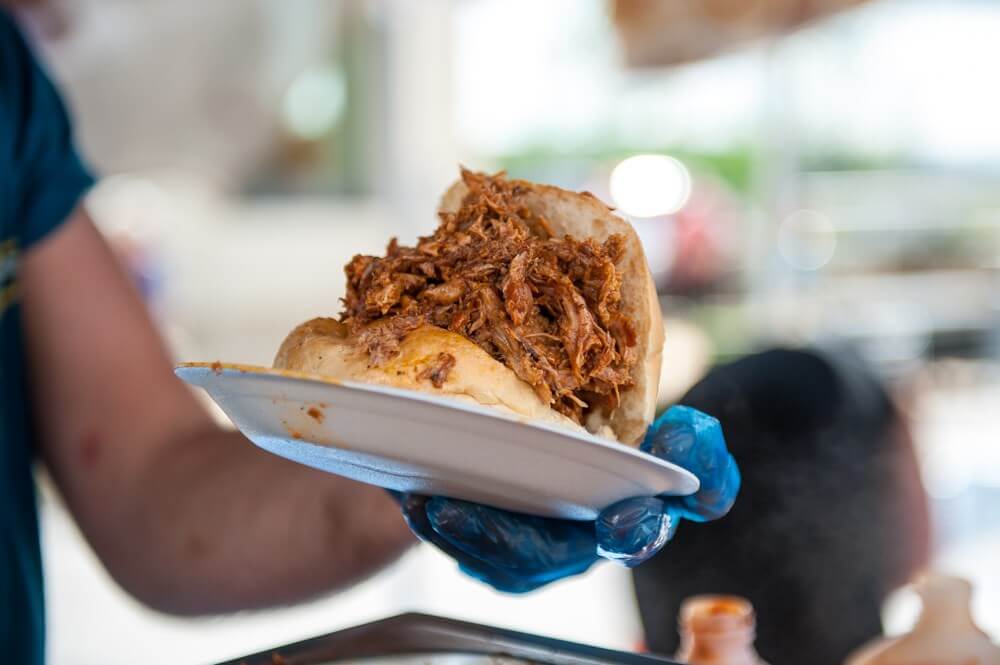 Oh My Dog and the Ribman: 'The Rib Dog' – heritage breed franks piled high with Ribman's signature "Holy Fuck" hot sauce smothered meat.
Club Mexicana and Dosa Deli: vegan bhaji-battered Keralan tofish tacos
Sheng High and Greedy Khao: Khao soi guo tie dumplings on curry soup noodles
Kimchinary and BBQ Dreamz: mystery Korean vs Filipino BBQ fusion
Vickys and Blu Top: doughnut ice cream toasties
Anna Mae's and The Piadina Project: mac n' cheese piadinas
Nonna's and Capish: Neapolitan choc ices
KERB's 5th Birthday Party: The Details
When: Friday 20th & Saturday 21st October
Time: 5pm – 11pm
Where: West Handyside Canopy, King's Cross, N1C
Tickets:  £5 + booking fee